Northwestern University Pritzker School of Law Overview
Northwestern University Pritzker School of Law is part of the T-14—the 14 U.S. law schools that have consistently topped the U.S. News & World Report rankings since 1987. It is accredited by the American Bar Association and a member of the Association of American Law Schools.
The school traces its roots to Chicago University, where it began as the university's law department in 1859 and became the first law school in Chicago. In 2015, the private institution changed its name to Northwestern University Pritzker School of Law to recognize the Pritzker family's contribution to furthering the school's mission.
Northwestern Law offers several Juris Doctor (J.D.) degree programs, including JD-MBA, JD-LLM in International Human Rights, and JD-LLM in Taxation. The school also has several Master of Law (LLM) programs on taxation and international human rights, as well as Executive LLMs in Chicago, Madrid, Seoul, and Tel Aviv.
Its Master of Science in Law (MSL) program is geared toward individuals from highly technical backgrounds like the sciences, technology, engineering, and medicine. The MSL program covers legal and business issues affecting these fields, such as intellectual property law and regulatory analysis.
Clinical education has long been embedded in Northwestern Law's curriculum, with clinical courses first instituted in 1919. Then in 1969, the school opened its legal clinic with only two attorneys. Today, the Bluhm Legal Clinic has established itself as among the most comprehensive clinical programs in the U.S.
About 90% of Northwestern Law's graduating students participate in at least one clinic. During these programs, students have helped exonerate wrongfully convicted individuals, assisted small business owners, and participated in cases before the Supreme Court.
The law school's students come from diverse backgrounds, and a significant number are from minority populations. As of October 2019, 10.58% of the school's J.D. students are Hispanic, 8.97% are Asian, and 5.35% are Black or African American.
Northwestern Law's Office of Inclusion & Engagement endeavors to promote an inclusive community. The office supports community members from different cultures and historically underrepresented ethnic groups. They also guide students from marginalized backgrounds, including first-generation students, gay, lesbian and transgender enrollees, students with disabilities, veterans, older individuals, and enrollees with children.
To date, over 16,000 alumni from more than 90 countries have obtained their degrees from Northwestern Law. Some continue screen applicants by participating in the school's on-campus and off-campus interview programs.
Northwestern Law has a long list of distinguished alumni who have occupied key positions in the public and private sector or began a series of firsts in the legal field. Among them are:
Elbert Gary (LLB 1868) — co-founder of U.S. Steel Corporation
Ada Kepley (LLB 1870) — first American woman to obtain a law degree
James Nabrit (J.D. 1927) — launched the country's first formal civil rights law course
John Paul Stevens (J.D. 1947) — Former Supreme Court Justice who retired as the third-longest-serving Justice
Harold Washington (J.D. 1952) — Chicago's first African American mayor
Sharon Bowen (JD-MBA 1982) — first African American commissioner of the U.S. Commodity Futures Trading Commission
Tina Tchen (J.D. 1984) — chief of staff to former First Lady Michelle Obama and CEO of Time's Up
Northwestern Law has 141 full-time faculty members and over 100 other staff (including adjuncts and lecturers). Approximately 51% of its tenure-track faculty have PhDs. Its student-to-faculty ratio is only 3.6:1, which is the lowest among top law schools.
The law school is within Northwestern University's 20-acre campus in Chicago, right along Lake Michigan's shores. Its downtown location gives students easy access to everything Chicago offers, from food and music to history, arts, architecture, and nature.
Northwestern University Pritzker School of Law Rankings
A law school's ranking is among the factors many aspiring law students consider. Top-performing schools are usually the toughest to get into. However, graduating from a highly ranked law school also increases your chances of securing a job interview, joining a reputable firm, or landing a prestigious judicial clerkship.
Northwestern Law is well-known among the top law schools in the U.S. It ranked no. 9 in the latest U.S. News & World's Best Law School report. It also topped several specialty rankings, particularly those for the best programs on tax laws (no. 3), dispute resolution (no. 6), and clinical training (no. 6).
In Above the Law's ranking of the top 50 law schools, which focuses on employment outcomes, Northwestern Law ranked no. 9 in 2022, going from from no. 10 in 2020. Northwestern likewise ranked in Above the Law's top 10 Go-To Law Schools in 2022. The rankings focused on the percentage of new graduates who landed associate posts in the country's 100 largest law firms.
Northwestern University Pritzker School of Law Admissions
What is Northwestern University Pritzker School of Law Acceptance Rate?
A law school's acceptance rate reflects how difficult it is to get into their programs. Several factors can affect a law school's acceptance rate, including its reputation, types of programs, and admission requirements.
Top-ranking schools usually have lower acceptance rates. For example, the top three law schools—Yale Law, Harvard Law, and Stanford Law—gave offers to only 9.72%, 17.88%, and 11.26% of their applicants, respectively. In contrast, the average law school accepts over 60% of applicants.
Keep in mind that acceptance rates may fluctuate depending on the number of applicants a school has for a specific year. In 2019, Northwestern Law's acceptance rate was only 18%—out of the 5,441 applicants, only 980 received offers. In 2020, the university's acceptance rate climbed to 22.58% even though it made fewer offers (921) because it had significantly fewer applicants (4,079).
Northwestern Law applicants are required to submit a standardized test score. This can either be your Law School Admission Test (LSAT), Graduate Record Examination (GRE), or both.
The school's 2023 class has among the highest average LSAT (168) scores and undergraduate GPAs (3.77) among all law school applicants. Northwestern Law's previous class likewise fared well, with a median LSAT score of 169 and a median GPA of 3.85.
Here are additional statistics on Northwestern University's 2023 Class, bar passage rates, tuition, and other information.
| | | | |
| --- | --- | --- | --- |
| | Applications | Offers | Matriculated |
| Class of 2023 | 4,079 | 921 (22.58%) | 213 (5.2%) |
| | 25% | Median | 75% |
| GPA | 3.56 | 3.77 | 3.85 |
| LSAT | 163 | 168 | 169 |
Northwestern University Pritzker School of Law LSAT Percentiles
| | |
| --- | --- |
| 75th percentile | 169 |
| 50th percentile | 168 |
| 25th percentile | 163 |
Want to get into Northwestern University Pritzker School of Law? Sign up for LSATMax
2023 Entering Class Profile
| | |
| --- | --- |
| Number of Students | 666 |
| LSAT Score | 168 |
| Undergraduate GPA | 3.77 |
| % Women | 48.5% |
| % Students of Color | 6.3% |
| % Enrolled Directly After College | |
What Is the Tuition for Northwestern University Pritzker School of Law?
| | | |
| --- | --- | --- |
| | In-State Resident | Non-Resident |
| Full Time | $58,398 | $58,398 |
| Part-Time | N/A | N/A |
What Are the Living Expenses at Northwestern University Pritzker School of Law?
| | |
| --- | --- |
| On-Campus | $21,506 |
| Off-Campus | $21,506 |
What Are the Housing Options at Northwestern University Pritzker School of Law?
| | |
| --- | --- |
| On-Campus | Yes |
| Off-Campus | Yes |
Bar Passage Rates at Northwestern University Pritzker School of Law
| | |
| --- | --- |
| Reporting | 75.2% |
| First Time Takers | 298 |
| Northwestern University Average | 87.1% |
| Illinois Average | 80.6% |
| National Average | 79.64% |
Application Deadlines
When will the Northwestern University application materials be available?
Northwestern Law's application materials are available through the Law School Admission Council (LSAC) site. You can also visit Northwestern Law's application page to view the specific requirements for each J.D., LLM, and MSL program.
When does Northwestern University begin accepting applications?
The deadline for J.D. program applications ends on February 15. To find out more about the upcoming application process, you can email the Office of Admissions.
How are applications to Northwestern University submitted?
Northwestern Law accepts admission applications online through the LSAC site. You can also visit their admissions page and click the "Apply Online" link under the respective programs.
Does Northwestern University have an "early admission" or an "early decision" process?
Applicants who have Northwestern University as their top choice can apply for the Early Decision (E.D.) program. Those who qualify for the E.D. program receive a $120,000 merit scholarship split throughout their three-year J.D. studies. They will also start their classes in the fall.
Interested applicants must complete the required documents and an online video interview by December 1. The results of the E.D. admission are released at the end of December.
Northwestern Law's E.D. program is binding. Individuals admitted into the program must pull out their applications from other law schools and provide a non-refundable $750 seat deposit by a set date.
How much is the application fee and when is the deadline?
| | |
| --- | --- |
| Application Fee | $75 |
| Early Decision Deadline | 12/1 |
| Regular Decision Deadline | 2/15 |
Does Northwestern University grant interviews?
Though optional, Northwestern Law encourages applicants to go through the admissions interviewing program. Through these interviews, the Admissions Committee gets deeper insights into an applicant's communication skills, maturity, and motivation.
Evaluative interviews can be done on-campus, off-campus, or via online videos. On-campus interviews are scheduled on select Saturdays during fall and winter. Applicants complete their interview with a current student, an alumnus, or an admissions officer. Those who opt for the "Super Saturday" interview schedules are also treated to tours of the law school campus.
J.D. applicants who cannot visit the campus can opt for off-campus interviews administered by the school's alumni throughout the U.S. Meanwhile, applicants who go for the online video interview option have a set time to record and submit their answers.
Employment After Northwestern University Pritzker School of Law
| | |
| --- | --- |
| Median Salary Private Sector | $190,000 |
| Median Salary Public Sector | $56,327 |
As graduates of a T-14 institution, many Northwestern Law alumni go on to build their careers in large private law firms as well as in business and government.
Merely ten months after getting their degree, Northwestern's 2021 graduates posted a 97.8% employment rate. This was the second-highest employment rate among all law schools' 2021 graduates.
Northwestern's 2021 graduates also posted impressive employment rates. Here is some of their key employment data:
Employment status: Less than a year after graduation, 96.7% of Northwestern Law's 240 graduates were employed in long-term, full-time positions.
Job sector: The majority (72%) of employed graduates worked in law firms. Others held either federal or state judicial clerkships (12%), went into the business and industry sector (9%), public interest (4%), or (3%) in government.
Clerkship placement: Among those who secured clerkship posts:
Eight were in the Circuit Court of Appeals
Six in federal district courts
Two in federal special jurisdiction
Four with federal staff attorneys
Five in the State Supreme Court
Three in the state trial and appellate courts
Location: Almost half (45%) found work in Illinois, while others were employed in New York (18%), California (9%), District of Columbia (4%), and Texas (3%).
Salary: Among those who reported their salaries, graduates who joined law firms had the highest median salary ($190,000). Those in businesses or industries had the second-highest median salary of $160,000. Meanwhile, those in public interest and government had a median salary of $56,327.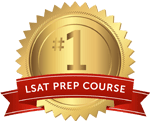 Get the #1-Rated LSAT Prep for free.
Try Risk Free
✓ No card required
✓ 1 minute setup