Vanderbilt University Law School Overview
Vanderbilt University Law School consistently ranks among the top 20 law schools in the U.S. The 145-year-old private institution is a member of the Association of American Law Schools (AALS) and is accredited by the American Bar Association (ABA).
The university started holding classes in the fall of 1874, a year before classes on the main Vanderbilt University campus began. Its first graduate, William Van Amburg Sullivan, went on to become a Mississippi congressional representative and a U.S. senator.
Vanderbilt Law's rigorous curriculum equips students with the knowledge and analytical skills they need to succeed in a fast-paced, competitive legal landscape. Through the school's clinical legal education program, students gain practical skills first-hand, from counseling clients to negotiating and preparing legal documents.
The Law School has several clinics. Students can choose those in line with their preferred practice areas: criminal law, immigration, intellectual property, international law, community enterprises, youth opportunity, and even specialization in the First Amendment. During these clinics, students have represented clients—and even won cases—in state and federal courts as well as the U.S. Court of Appeals for the Sixth Circuit.
The school's curriculum is designed to enable students to focus on special academic programs. These programs include litigation and dispute resolution, energy, environmental and land use law, intellectual property, international legal studies, criminal justice, and law and business.
In 2007, Vanderbilt University Law School opened its Ph.D. in Law and Economics program. It was the first institution to launch such a program, allowing graduates to earn a Ph.D. together with their Juris Doctor (J.D) degree.
The law school currently offers several other dual-degree programs such as J.D./M.S. Finance, J.D./M.B.A., J.D./Ph.D. Neuroscience, and J.D./M.D. Students can also propose a customized dual-degree program that can merge their unique interests.
Today, over 9,800 Vanderbilt Law graduates are active throughout the U.S., as well as in two U.S. territories and 45 foreign nations. Among the school's alumni are notable lawyers, activists, jurists, and top-ranking private sector and government officials, including:
Lucius E. Burch Jr. – conservationist, civil rights advocate, and attorney for Dr. Martin Luther King Jr.
James F. Neal (J.D. 1957) – chief trial counsel of the Watergate Special Prosecution Force
C. Potter (J.D. 1964) – former Vanderbilt dean of residential and judicial affairs, LGBT rights activist
James Anderson (J.D. 1966) – former president and CEO of the Cincinnati Children's Hospital Medical Center
Al Gore (Law, 1974-1976) – 45th vice president of the United States
Tamara W. Ashford (J.D. 1994) – United States Tax Court judge
Yoo Myung-hee (J.D. 2002) – first female minister of South Korea's Ministry of Trade, Industry, and Energy
The school is located in the northern section of the Vanderbilt University Campus, over a mile from downtown Nashville.
The City of Nashville, Tennessee's capital, is famous for its vibrant music scene and is often called "Music City, U.S.A." Nashville is also home to several art centers and museums. Visitors can enjoy nature by visiting the city's numerous public parks or participate in indoor and outdoor recreational activities.
The city's interesting blend of activities, combined with Vanderbilt Law's rigorous training and collegial environment, make for a truly unforgettable law school experience.
Vanderbilt University Law School Rankings
When evaluating law schools, an institution's ranking is among the factors applicants consider. Apart from the prestige, a degree from a top-ranking university can help open doors to prominent and highly competitive career opportunities. For example, their graduates often have higher chances of getting interviews and landing positions in large law firms.
Obtaining a law degree requires significant financial resources. As such, it's essential for J.D. applicants to consider how their school of choice can influence their careers.
Vanderbilt University Law School ranks 18th in the U.S. News & World Report's 2021 Best Law School Rankings. These rankings factor in several quality indicators, including assessments by legal professionals, selectivity, and placement success.
Meanwhile, Above the Law's Top 50 Law Schools ranking gives more weight to employment outcomes. In this list, Vanderbilt University consistently ranked in the top 15—14th in 2016, 11th in 2017, 12th in 2018, and 13th in 2019.
By maintaining the caliber of its programs and training, Vanderbilt Law puts its graduates in a position to get hired in reputable institutions and reach the top of their chosen careers.
Vanderbilt University Law School Admissions
What Is Vanderbilt University Law School's Acceptance Rate?
Acceptance rates are an indicator of how easy or difficult it is to get accepted into a law school's program.
Usually, the most prestigious universities also have the lowest acceptance rates. For instance, the acceptance rates of the top two law schools in the latest U.S. News & World Report rankings were 9.72% (Yale Law School) and 17.88% (Harvard Law School). In contrast, other law schools have acceptance rates of over 60%.
When comparing schools' acceptance rates, keep in mind that these figures can fluctuate depending on an institution's academic programs and the total number of applicants for a given year. For the Class 2023, only 38.08% (1,467) of Vanderbilt Law's 3,852 applicants received offers from the school. The year before, the school's acceptance rate was only 21.91%—only 1,160 of the 5,294 applicants received offers.
Vanderbilt Law's entering class had impressive LSAT scores, with a median score of 166. The median GPA of 3.74 even equaled or exceeded the median GPAs of new students in some of the top universities.
Students come from different states in the U.S. as well as from foreign countries. In 2019, women made up roughly half (48%) of the entering class, and 25% were from minority groups. This year, almost half (48.9%) of Vanderbilt's entering class is female, and 10% are students of color.
Here are additional statistics on Vanderbilt University's 2023 class, bar passage rates, tuition, and other information.
| | | | |
| --- | --- | --- | --- |
| | Applications | Offers | Matriculated |
| Class of 2023 | 3,852 | 1,467 (38.08%) | 162 (4.20%) |
| | 25% | Median | 75% |
| GPA | 3.5 | 3.74 | 3.83 |
| LSAT | 161 | 166 | 168 |
Vanderbilt University Law School LSAT Percentiles
| | |
| --- | --- |
| 75th percentile | 168 |
| 50th percentile | 166 |
| 25th percentile | 161 |
Want to get into Vanderbilt University Law School? Sign up for LSATMax
2023 Entering Class Profile
| | |
| --- | --- |
| Number of Students | 538 |
| LSAT Score | 166 |
| Undergraduate GPA | 3.74 |
| % Women | 48.90% |
| % Students of Color | 10.00% |
What Is the Tuition for Vanderbilt University Law School?
| | | |
| --- | --- | --- |
| | In-State Resident | Non-Resident |
| Full Time | $51,360 | $51,360 |
| Part-Time | N/A | N/A |
What Are the Living Expenses at Vanderbilt University Law School?
| | |
| --- | --- |
| On-Campus | $24,506 |
| Off-Campus | $24,506 |
What Are the Housing Options at Vanderbilt University Law School?
| | |
| --- | --- |
| On-Campus | Yes |
| Off-Campus | Yes |
BAR Passage Rates at Vanderbilt University Law School
| | |
| --- | --- |
| Reporting | 100.00% |
| First Time Takers | 186 |
| Vanderbilt University Average | 92.5% |
| Tennessee Average | 76.5% |
| National Average | 79.64% |
Application Deadlines
When will the Vanderbilt University application materials be available?
Vanderbilt Law application materials are available online. Procedures and fees are also covered on their Admissions page.
When does Vanderbilt University begin accepting applications?
Interested applicants can submit applications from September 1 to April 1 of each year. Note that applicants must have or expect to have a bachelor's degree by the time they are accepted into the J.D. program.
How are applications to Vanderbilt University Law School submitted?
Vanderbilt accepts applications through the Law School Admission Council's (LSAC) online platform.
Applicants can use their LSAC account to track the status of their law school applications. Vanderbilt Law applicants can also use their LSAC accounts to register for the Law School Admission Test (LSAT) as well as the J.D. Credential Assembly Service.
After completing these steps, applicants can get their registration "L number" and request an admissions interview.
Does Vanderbilt University have an "early admission" or an "early decision" process?
Applicants who pick Vanderbilt as their law school of choice can apply for the Binding Early Decision. Accepted students will receive at least $35,000 in scholarships every academic year. Results of the Binding Early Decision applications are released in November or December.
Students accepted under Binding Early Decision must provide a non-refundable $1,000 tuition deposit within the specified deadline. They must also submit a Binding Early Decision Agreement Acceptance form, affirming that they have withdrawn all other law school applications, turned down previous admission offers, and will not be sending new law school applications.
It's best to take the LSAT on or before October to ensure that you have all the requirements ready before the November 1 Binding Early Decision deadline. Video statements should be submitted on or before November 8.
How much is the application fee and when is the deadline?
| | |
| --- | --- |
| Application Fee | $70 |
| Early Decision Deadline | 11/1 |
| Regular Decision Deadline | 4/1 |
Does Vanderbilt University Law School grant interviews?
Interviews are optional, even for Binding Early Decision applicants.
However, Vanderbilt encourages applicants to participate in these interviews so the application review team can learn more about their goals and interpersonal skills. It's also an opportunity for applicants to speak with Vanderbilt alumni about their career and law school experience.
If you live within or near Nashville, consider participating in an on-campus interview. Cap off your visit with a tour of the campus and a sit-in on a first-year class.
Applicants outside Nashville, in other states, or countries can still be interviewed by a Vanderbilt alumnus near their area.
J.D. applicants who wish to request an admissions interview must fill out the admission interview section in their online application and submit their application requirements on or before November 15, at 11:59 PM.
Note that the Admissions Office does not provide alumni interviewers with copies of your application documents. As such, be sure to furnish your interviewer with a copy of your resume before your scheduled meeting.
Employment After Vanderbilt University Law School (2018 Graduates)
| | |
| --- | --- |
| Median Salary Private Sector | $160,000 |
| Median Salary Public Sector | $60,500 |
Many Vanderbilt graduates secure top-tier employment after graduation. Most also start building their careers outside Tennessee.
Here are some statistics on Vanderbilt graduates' employment outcomes:
Employment status: Vanderbilt's 2019 graduates achieved an employment rate of 96.65%. Of these, 66.83% are working full-time in law firms, 10.89 % are in federal, state, or local clerkships, 7.42% in the public interest, 6.93% in government jobs, and 4.46% are working in business and industries.
Clerkship placements: In 2017 and 2018, over 9% of Vanderbilt's graduating class obtained federal clerkships. These put Vanderbilt among the top 10 U.S. law schools in terms of the percentage of graduates securing these employment opportunities.
Location: In the past five years, only a fifth (22%) of graduates are working in Tennessee. Others are employed in New York (13%) and Washington, D.C. (9%), with the rest practicing in other parts of the country or overseas.
Salary: Vanderbilt's 2018 graduates in the private sector are earning a median salary of $160,000. Meanwhile, those employed in the public sector have a median salary of $60,500.Given the lower compensation law school graduates receive in the public sector, Vanderbilt Law runs a loan repayment assistance program (LRAP). Through the LRAP, the school hopes to lighten the educational debt of its alumni who are serving full-time in the public sector or in non-profit organizations.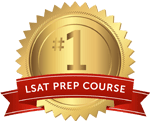 Get the #1-Rated LSAT Prep for free.
Try Risk Free
✓ No card required
✓ 1 minute setup