Cornell University Law School Overview
Cornell University has its own legal institution known as Cornell Law School. It first began accepting students in 1887 and has since grown into one of the nation's most prestigious law schools. Located in Ithaca, New York, Cornell Law School is one of only five of the prestigious Ivy League law schools.
Studying at Cornell Law School requires following a rigorous and demanding curriculum. Its students have extremely high bar pass rates and find jobs in some of the nation's most sought-after law firms. Consequently, Cornell Law School consistently ranks as one of the top law schools in the country.
Furthermore, Cornell Law School is well-known for offering robust international law opportunities. If you're interested in international law and international affairs, you have many of those resources directly at your disposal at Cornell. The school has long maintained the concept of "World Peace through Law" as one of its mantras, which is one of the major reasons so many international students apply and are accepted. As a result, Cornell Law students experience significant opportunities to network with classmates from around the country and the rest of the world.
In addition, there are over 160 world-class faculty members currently employed by the school. Cornell Law School boasts many notable alumni that have found success in a variety of fields, whose reputations are a major asset to both their current students and their graduates. Below are some of the most distinguished alumni at Cornell:
Myron Charles Taylor: One of the most notable early Cornell Law School graduates was Myron Charles Taylor, an American industrialist and diplomat during the first half of the 20th Taylor made his fortune in cotton, textiles, and steel. After taking a step back from his business career, he became a diplomat involved in international affairs. A Cornell Law School building, Myron Taylor Hall, is also named after him.
Tsai Ing-wen: Tsai Ing-wen is a Cornell Law School graduate who proceeded to become the first female president of Taiwan. She is a member of the Democratic Progressive Party and remains the sitting president of her nation.
Edmund Muskie: Edmund Muskie is a Cornell Law School graduate that became the Secretary of State under President Jimmy Carter, and later became the Governor of Maine and a Vice Presidential candidate alongside Hubert Humphrey in 1968.
As a student at Cornell Law School, you also gain exposure to a variety of academic outlets. The school itself is home to the Cornell International Law Journal, the Cornell Journal of Law and Public Policy, the Legal Information Institute, and a variety of other organizations and publications. This close access to the academic legal field draws in many students.
Overall, gaining admission to Cornell Law School requires strong academic performance and a commitment to the application process. It's critical to approach your application with rigor to ensure your best chances of being accepted.
Cornell University Law School Rankings
If you're applying to law schools, one of the most important factors to consider is their rankings. The higher your school is ranked, the more value your degree gives your resume at future job interviews.
Various organizations research law schools and rank them according to their "strength." Their level of strength is based on:
Average graduate earnings
Job success rates
Faculty numbers
Admissions requirements
Acceptance rates
…and a host of other factors.
Cornell Law School has maintained a strong position in national rankings throughout its history. US News & World Report provides in-depth assessments of US-based law schools and ranks Cornell Law School at 13th in the nation for 2021.
The publication Top Universities ranks law schools around the world. They placed Cornell Law School at 41st, but this list also includes leading institutions from across Europe, Australia, and other parts of the globe.
Cornell University Law School Admissions
What Is the Cornell University Law School Acceptance Rate?
Another factor to keep in mind when applying to law schools is to review the acceptance rates of the schools that you shortlist. In most cases, the better the school, the lower the offer rates and acceptance rates will be.
While acceptance rates typically follow similar trends from year-to-year, many factors contribute to the final results. If there is a surge in applicants because of some positive press surrounding the law school, this can drastically impact the acceptance rate for that year.
As Cornell Law School is one of the top-rated schools in the nation, its application process remains extremely competitive. If your goal is to gain admission to this school, you will need to have a strong GPA, high LSAT score, and impressive personal statements.
Cornell typically receives over 3,800 applications per year, while only about 200 students begin the JD program each fall. Although this is a low matriculation rate, over 30% of last year's applicants were given offers (but some chose to attend other schools or not enter the JD program).
Even though a 30% offer rate sounds promising, it's important to note that most people applying to Ivy League law schools understand the competitive nature of the application process. This means that the applicant pool is typically high in quality.
The median student has a 3.74 GPA and a 167 LSAT, which constitutes some of the highest median figures out of law school students in the United States. If you want an offer at Cornell Law School, it's important to have the grades and test scores to back up your application.
| | | | |
| --- | --- | --- | --- |
| | Applications | Offers | Matriculated |
| Class of 2023 | 3899 | 1192 (30.57%) | 203 (5.2%) |
| | 25% | Median | 75% |
| GPA | 3.62 | 3.74 | 3.82 |
| LSAT | 164 | 167 | 168 |
Cornell University Law School LSAT Percentiles
| | |
| --- | --- |
| 75th percentile | 168 |
| 50th percentile | 167 |
| 25th percentile | 164 |
Promotional Opportunity: "Want to get into Cornell University Law School? Sign up for LSATMax"
2023 Entering Class Profile
| | |
| --- | --- |
| Number of Students | 627 |
| LSAT Score | 167 |
| Undergraduate GPA | 3.74 |
| % Women | 44.30% |
| % Students of Color | 5.90% |
| % Enrolled Directly After College | N/A |
What Is the Tuition for Cornell University Law School?
| | | |
| --- | --- | --- |
| | In-State Resident | Non-Resident |
| Full Time | $59,981 | $59,981 |
| Part Time | N/A | N/A |
What Are the Living Expenses at Cornell University Law School?
| | |
| --- | --- |
| On-Campus | $20,151 |
| Off-Campus | $20,151 |
What Are the Housing Options at Cornell University Law School?
| | |
| --- | --- |
| On-Campus | Yes |
| Off-Campus | Yes |
Bar Passage Rates at Cornell University Law School
| | |
| --- | --- |
| Reporting | 77.30% |
| First Time Takers | 185 |
| Cornell University Law School Average | 91.60% |
| New York Average | 78.60% |
| National Average | 58% |
Application Deadlines
When will the Cornell University Law School application materials be available?
Cornell Law School provides constant access to application materials and details on its website. For the latest updates on requirements, due dates, and other application details, you can find more information here.
When does Cornell University Law School begin accepting applications?
Cornell Law School is currently accepting applications. The due date of your application depends on the type of application you are submitting. The current due dates are as follows:
Early Decision I: November 1st
Early Decision II: January 8th
Regular Decision: March 1st
How are applications to Cornell University Law School submitted?
As with many of the nation's top law schools, Cornell Law School accepts applications via LSAC.org. You can upload your application and supporting documents directly to LSAC's website.
Does Cornell University Law School have an "early admission" or an "early decision" process?
Yes. Cornell Law School does provide its students with two rounds of "Early Decision" applications. These are titled Early Decision I and Early Decision II. Their due dates are November 1st and January 8th, respectively.
How much is the application fee and when is the deadline?
| | |
| --- | --- |
| Application Fee | $80 |
| Early Decision Deadline | 11/1/19 |
| Regular Decision Deadline | 3/1/20 |
Does Cornell University Law School grant interviews?
Yes, Cornell Law does typically request interviews from applicants who are being considered. The interview is seven questions long, and may be live or recorded. Tips for an interview with Cornell Law School can be found on their website.
Employment After Cornell University Law School
| | |
| --- | --- |
| Median Salary Private Sector | N/A |
| Median Salary Public Sector | N/A |
After completing a degree at Cornell Law School, students graduate with extremely competitive skills in the legal job market. In fact, employment data reveals that over 95% of graduates achieve full-time employment within nine months of graduating. With a Cornell law degree, you have a strong entry point into a variety of industries, such as government and finance. If your primary goal is to find a good post-graduation job, then Cornell is the ideal law school for you.
There's no doubt this school is an excellent choice for law students who want to increase their chances of gaining quality employment. The below figures from a Cornell Law School report on its Class of 2019's employment status ten months after graduation provide a clear incentive for new applicants:
High Levels of Employment: Out of 194 students that graduated from Cornell Law School in 2019, only nine are still seeking employment. This does not include students that are studying another degree or not seeking employment.
A Wide Variety of Industries: A considerable majority of Cornell Law School graduates work for law firms, of which 50% work for big law firms with more than 501 employees. Business, industry, government, public interest, and education are other industries that currently employ 2019 Cornell Law School graduates.
Global Locations: Many Cornell Law School graduates find employment in the state of New York, but recent graduates have also accepted jobs in Washington, D.C., California, and overseas in several other countries.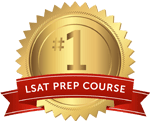 Get the #1-Rated LSAT Prep for free.
Try Risk Free
✓ No card required
✓ 1 minute setup