Though it may not be a city that is known nationally, Brownsville holds historic significance to the United States. Many important battles during the civil war were fought here, and because of this there are several buildings and battle sites in Brownsville listed under the National Register of Historic Places. Nowadays it is the 16th biggest city in Texas, best known for its prominence as a relatively large border city. There's plenty to do in Brownsville for those who find themselves here. Those who enjoy going outdoors can make use of the several parks in the area year-round. Animal lovers can go to the Gladys Porter Zoo, and art is well represented in Brownsville at the Brownsville Museum of Fine Arts. While it is still relatively unknown to big business interests, that could change soon as SpaceX will be building a launch site near Brownville. This is expected to bring in a lot more workers and add millions of dollars to the local economy. Working in law in Brownsville can pay off as well: lawyers in Brownsville make roughly $75,000 per year.
Those who want to study law in Texas and near Brownsville will be looking at schools in San Antonio. Here you will find the St. Mary's University School of Law. While not one of the top schools in the nation, it is ABA-accredited. It also isn't the most competitive school, accepting roughly 55% of those who apply. This means that while it may be easier to get into St. Mary's than some other schools, it is certainly no sure thing.
Students applying here will need a resume that shows strong academic performance. They will also need to do well on the law school admission test, known as the LSAT. The LSAT is a historically difficult test that puts a good amount of stress on the students who take it. While you can't completely eliminate the difficulty and the stress, you can go into the LSAT prepared and with confidence. To give yourself the best chance to succeed on the LSAT, you are going to want to take an LSAT prep course.
Finding the right LSAT prep course can be an added layer of stress in an already stressful time. Considering that this is the most important test you will have taken up to this point in your life, it makes sense that this is one of the most important classes you have taken as well. Of course, the search is only made more difficult by how many options there are. Just knowing where to start looking can be difficult.
This article will cover some of the crucial considering factors of an LSAT course. With the information provided, you should be able to more easily make a decision on which LSAT course is right for you. Before we go any further into details, there are some elements of an LSAT prep course that we think are absolutely necessary. Those elements are:
Actual LSAT questions from years previous.
Detailed video/in-person explanations of the types of questions you'll receive.
A sliding scale for pricing.
A support system to help you with your prep even when you are not in class.
Online vs In-Person LSAT Prep Courses
There are a lot of things to consider when choosing an LSAT prep course. One of the most important things you will have to consider is the location of your LSAT prep course. You will be spending a lot of time studying for the LSAT, so you want to make sure you are as comfortable as possible with where you are doing the studying. You also want to make sure that this will be happening in a venue that you can commit to being at, but also offers the least amount of distractions.
When it comes to location, you have two options: in-person or online. In-person LSAT prep courses are the more traditional of the two options, but with the vast nature of the internet, they are no longer hands-down superior. Both in-person and online LSAT prep courses have the same goal and offer the same amount of resources and support, though they are very different from one another. What makes them different, and how should that affect your decision? Let's find out.
Being placed in a classroom might be a more attractive option for some students. If this is the case, then you will want to take an in-person LSAT prep course. With in-person LSAT prep courses, you will be placed in a classroom with a group of peers who all have the same goal; acing the LSAT. This acts as a built-in support system for you and your fellow classmates to bounce ideas off of each other as it pertains to the LSAT.
Some might fear that bigger classes will offer less access to the instructor, but most courses you'll find cap their class sizes at 12 students or less. The instructors for these courses are hired based on a number of factors. Some courses hire based on their expertise of the LSAT, while others hire based on the score the instructor got on the LSAT. These hiring guidelines are generally able to be found on the website for the course.
Extra resources are commonly given for coursework that can be done out of the class. This normally comes in the form of video lessons. Some courses make supplemental work only available during the duration of the course. These courses typically run in two-month sessions, meeting once or twice a week during that span. This means that in-person classes are inflexible at best when it comes to scheduling, which means that when you sign up for them you will want to make sure you are fully committed to the course. This isn't the only downside to in-person courses. They are also incredibly expensive
For those seeking flexibility, you will want to opt for an online LSAT prep course. These courses will be especially attractive for those who are looking to change careers but still have to work while preparing for the LSAT. They are so flexible because they are taught via video lessons. Sure, you don't get the built-in support system of having a group of peers around you, or face to face interactions with an instructor, but you still receive the same amount of resources and support. The support comes via email, with some courses even offering 24-hour help. Online courses are also great for people who prefer to learn at their own pace. Because of the flexible nature of online LSAT prep courses, you'll never have to worry about getting behind the rest of the class, or too far ahead. Those aren't the only advantages of online LSAT prep. Not only can you do these lessons anywhere and at any time that you like, but they are also much more affordable. In fact, online LSAT prep courses cost only a fraction of what in-person LSAT prep courses cost. It makes sense that online prep gets more popular every year.
Another determining factor for LSAT prep courses will be if they offer practice exams. Courses that do not offer practice exams should not be considered. These practice exams are so important because they give you a great idea of what you need to focus on in your studies leading up to the LSAT. These will be offered differently per each course. Some courses will only give you a few and administer them at strategic times throughout the course. Others will give you access to as many as you want to be taken whenever you want. These will also give you a great idea of what to expect on test day because the practice exams are actual LSATs from previous years.
Pros of an In-Person Course:
In-person resources such as teachers, books, and peers.
A structured system that goes at a specific pace, allowing you to focus on one thing at a time.
Take practice tests in a realistic environment.
Pros of an Online Course:
Make your own schedule.
An expansive list of readily available resources.
Less expensive than In-Person.
Personalized problem-solving.
Take as many practice tests as you want.
Best Online Prep Courses in Brownsville

LSATMax LSAT Prep Course
Your secret weapon for getting accepted to the law school of your choice, the LSATMax online LSAT prep course from TestMax, is guaranteed to raise your scores. For a reasonable one-time fee, you'll get instant access to a huge arsenal of tools to help you prepare for the exam on your own time. With countless five-star reviews across TrustPilot, Google Play, and the Apple App Store, LSATMax is clearly the best online LSAT course available.
What makes LSATMax the best online prep course for any pre-law student looking to max out their LSAT scores? First, because it's available on both web and mobile, you will be able to access your course materials at any time. Next, unlike many online courses that use practice questions written by so-called experts, LSATMax only uses actual questions that have appeared on the LSAT. Your membership gives you access to up to 9,000 questions.
There are three LSATMax course packages available. All three contain the full LSATMax course catalog with over 100 hours of video from instructors who have all scored in the 99th percentile on the LSAT themselves. You'll also have opportunities to get personalized help from our instructors via real-time chat, message boards and scheduled office hours Q&A sessions. All students can also access their sample questions using LSATMax's digital LSAT simulator for an authentic experience that replicates and gets you ready for the real LSAT.
Course Packages Available:
All LSATMax packages contain the full course catalog and a subscription to LSAT Prep Plus which gets you access to every LSAT practice exam available from the LSAC. You can choose between 3 flexible packages that give you access for the length of time you need to study for the LSAT.
LSATMax 60: This package gives you 60-day access to the full LSATMax course. It is great for students who have a shorter amount of time to study before their exam or who only need to raise their score a few points.
LSATMax 180: This 180 day access package is designed to fit the needs of most students by giving access to the course for longer than the average time spent studying for the exam.
LSATMax 365: This package is the best value for those who have a longer time frame to study for the exam or need to raise their score as much as possible.
No matter which package you choose, TestMax offers 0% financing for up to a full year through Affirm. Remember, the earlier you begin preparing for the LSAT, the higher your scores will be.
Pros:
Get instant access to flexible packages and pricing
Guaranteed to boost your LSAT score or your money back
Interactive instruction with real LSAT experts
Digital LSAT simulator for 100% realistic test experience
---

Velocity LSAT Prep
Founded by two friends who met in college, Velocity LSAT Prep promises to help students "kick the LSAT in the face." Behind the irreverent style is plenty of substance with in-depth explanations of over 9,000 authentic LSAT questions from previous tests. There is also a series of videos available that explain a wide variety of theoretical concepts that will appear on the test. Each membership lasts eight months. There's a lot of quality material in Velocity's LSAT online prep course, but the pricing is somewhat confusing. This is in part because the practice questions must be purchased separately, so costs can get out of hand pretty quickly.
Pros:
Explanations for thousands of authentic LSAT questions
Cons:
Only accessible for 8 months
You must purchase the practice questions separately
---

Manhattan Prep
https://www.manhattanprep.com/
Like most of the online LSAT prep courses in this list, Manhattan Prep has instructors with very impressive credentials. With over 20 highly qualified instructors to help you prepare for your LSAT, Manhattan Prep is focused on in-person test prep, but their "LSAT Interact" self-guided prep course is a viable option for students looking to prepare for the test on their own time. With over 60 hours of video lessons included, you'll also get access to lots of practice tests. There is also an option to upgrade your membership to include 1-on-1 tutoring.
Pros:
60+ hours of LSAT training from qualified instructors
Cons:
Does not track your performance on practice tests
Course enrollment lasts 6 months, but can be extended for a fee
---
Best In-Person Prep Courses in Brownsville
University of Texas Rio Grande Valley LSAT Prep
Address-UTRGV McAllen Teaching Site
1800 S. Main Street, Suite 1100, McAllen, TX 78503
Phone Number-(956) 882-7711
Link-https://www.utrgv.edu/ce/programs/test-prep-courses/lsat-prep-course/index.htm
Why they are a good choice
LSAT prep at the University of Texas's Rio Grande Valley campus focuses more on strategy than it does the content of the LSAT. In this course, you will do logic games to help train your mind to think in legal terms. Test-taking strategy is discussed at length. This is so students can go into the LSAT with a game plan and with confidence. The instructors will offer several different strategies for the LSAT and help you pick which one will be the most successful for you. Instructors also work heavily with students on reading comprehension to help mitigate problems in some of the trickier areas of the LSAT. All materials for the students are provided. Practice exams will be administered on the first and last day of the session. This course is located at the University of Texas Rio Grande Valley campus, one block over from the Stillman House Museum.
The Best Law Schools Near Brownsville
Interested in going to the best law school near Brownsville? Check out the best law schools in Texas.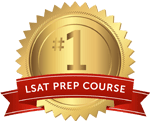 Get the #1-Rated LSAT Prep for free.
Try Risk Free
✓ No card required
✓ 1 minute setup