Bakersfield is a city with a lot of history, but today, it is best known for agriculture, oil production, and a relaxed way of life. The climate makes it perfect for growing fruits like as grapes, oranges, lemons, and almonds, in part due to its location in the San Joaquin Valley, is the fifth most productive agricultural county in the country. But, more importantly to those outside the agricultural industry, this sunny weather also makes Bakersfield a great place to live.
Historians would rather tell you about the rich artistic past of Bakersfield. It is here where many say that country music was invented. What started as the Bakersfield Sound turned into country, and produced stars such as Merle Haggard—who grew to prominence mostly through his songs about spending time in prison in Bakersfield.
Thankfully, that perspective would differ greatly from someone studying law here. Those who choose to further their education in Bakersfield will find themselves in a city that has plenty to offer, from museums and restaurants to hikes and parks. Those who study law here might be tempted to stay for several reasons. There is plenty of opportunity for employment, Los Angeles is only an hour away, and Bakersfield has the lowest sales tax in California. Those savings could add up, as lawyers in Bakersfield make roughly $80,000 per year.
California is a state with plenty of law schools to choose from, and that is no different in Bakersfield. Within the city you will find the Kern County College of Law, which is not ABA (American Bar Association) accredited, though it is accredited by the CBE (California Committee of Bar Examiners.) Thankfully, CBE-accredited degrees can be used to take the bar in California, but they can only do some in some other states. For those seeking to practice law in California, this is a good choice because typically schools that are not ABA accredited are less expensive to attend.
If you are from the Bakersfield area and would prefer to go to an ABA-accredited school, there are plenty in the Southern California region, some of which are highly ranked nationally. A history of strong academic performance will give you an advantage when applying to law school, but it won't be the only thing that a board of admissions looks at. To give yourself the best chance to get into law school, you will need to do well on the law school admission test, known as the LSAT. The LSAT is known for its difficulty and the amount of stress aspiring law students feel leading up to the test.
With a good plan, you can mitigate the difficulty and prepare for the stress. To do this, you will want to find an LSAT prep course. Considering that you are already under a good amount of stress, this might seem like an unwanted hassle. Finding the right LSAT course can be daunting, especially considering the variety and volume available to you.
The type of LSAT prep course that you should take will be determined by several factors. In this article we will go over those with you. Using the information given to you, you should be able to more easily make a choice as to which LSAT prep course is right for you. Before we dive into details, though, there are some aspects of an LSAT prep course that we think are necessary. Those are:
Actual LSAT questions from years previous.
Detailed video/in-person explanations of the types of questions you'll receive.
A sliding scale for pricing.
A support system to help you with your prep even when you are not in class.
Online vs In-Person LSAT Prep Courses
When you are choosing your LSAT prep course, there are many things you need to keep in mind. One of the first things to consider, and one of the most important, is where you are going to take your LSAT prep course. The conventional way of thinking places a student in a classroom with a group of peers and an instructor, but with modern technology, online courses can offer as many resources and as much support. So, why choose one over the other? Let's take a look.
Those who prefer the structure of a classroom environment will prefer to do their LSAT prep in-person. Here, you will be placed in a class with a small group of peers. Most courses do their best to keep class sizes small, only taking 12 students or fewer per session. Having a group of peers while doing your prep can be advantageous because you can use them as an extra resource to bounce problems off of. You will also be placed with an instructor who has a good amount of knowledge about the LSAT. These courses oftentimes offer help outside of class in the form of video lessons.
But there are downsides to in-person courses. As for scheduling, there isn't much flexibility, and once you sign up for one of these courses you are locked in. You'll want to make sure you are fully committed to going, because these courses typically last for two months and meet once or twice a week during that time. Another downside is the cost: in-person courses are very expensive. When you consider how much online courses have to offer, it makes it hard to justify paying this premium.
Online courses are the opposite of in-person classes when it comes to flexibility and price. Those who are already very busy will want to opt for online courses. These courses are typically taught via on-demand video lessons, so you can do them whenever and wherever you would like.
While you won't have a face to face interaction with peers or an instructor, the videos are in-depth and these courses often offer support through email. These courses are also great for students who prefer learning at their own pace. With video lessons, you'll never have to worry about getting behind or ahead of the rest of the class. Not only do these courses offer a lot more in the way of flexibility, but they are also significantly more affordable than in-person courses.
Whether you choose in-person or online classes, you will want to make sure that your course offers practice exams. These exams are the best way to see what your weaknesses are, and to give you an authentic feel for the LSAT. Most often, practice exams are actual LSATs from previous years. Some courses offer these at specific marks throughout the class, while others give you access to as many as you want to be taken whenever you would like.
Pros of an In-Person Course:
In-person resources such as teachers, books, and peers.
A structured system that goes at a specific pace, allowing you to focus on one thing at a time.
Take practice tests in a realistic environment.
Pros of an Online Course:
Make your own schedule.
An expansive list of readily available resources.
Less expensive than In-Person.
Personalized problem-solving.
Take as many practice tests as you want.
Best Online LSAT Prep Courses in Bakersfield

LSATMax LSAT Prep Course
Your secret weapon for getting accepted to the law school of your choice, the LSATMax online LSAT prep course from TestMax, is guaranteed to raise your scores. For a reasonable one-time fee, you'll get instant access to a huge arsenal of tools to help you prepare for the exam on your own time. With countless five-star reviews across TrustPilot, Google Play, and the Apple App Store, LSATMax is clearly the best online LSAT course available.
What makes LSATMax the best online prep course for any pre-law student looking to max out their LSAT scores? First, because it's available on both web and mobile, you will be able to access your course materials at any time. Next, unlike many online courses that use practice questions written by so-called experts, LSATMax only uses actual questions that have appeared on the LSAT. Your membership gives you access to up to 9,000 questions.
There are three LSATMax course packages available. All three contain the full LSATMax course catalog with over 100 hours of video from instructors who have all scored in the 99th percentile on the LSAT themselves. You'll also have opportunities to get personalized help from our instructors via real-time chat, message boards and scheduled office hours Q&A sessions. All students can also access their sample questions using LSATMax's digital LSAT simulator for an authentic experience that replicates and gets you ready for the real LSAT.
Course Packages Available:
All LSATMax packages contain the full course catalog and a subscription to LSAT Prep Plus which gets you access to every LSAT practice exam available from the LSAC. You can choose between 3 flexible packages that give you access for the length of time you need to study for the LSAT.
LSATMax 60: This package gives you 60-day access to the full LSATMax course. It is great for students who have a shorter amount of time to study before their exam or who only need to raise their score a few points.
LSATMax 180: This 180 day access package is designed to fit the needs of most students by giving access to the course for longer than the average time spent studying for the exam.
LSATMax 365: This package is the best value for those who have a longer time frame to study for the exam or need to raise their score as much as possible.
No matter which package you choose, TestMax offers 0% financing for up to a full year through Affirm. Remember, the earlier you begin preparing for the LSAT, the higher your scores will be.
Pros:
Get instant access to flexible packages and pricing
Guaranteed to boost your LSAT score or your money back
Interactive instruction with real LSAT experts
Digital LSAT simulator for 100% realistic test experience
---

Kaplan Live Online LSAT Training
https://www.kaptest.com/lsat/courses/lsat-prep-live-online
Delivered over the course of eight live classes, the Kaplan Live Online LSAT Training also includes two live, proctored LSAT practice exams. While the Kaplan instructors have good reviews, this 32-hour course is more expensive than many alternatives offering 100+ hours of video training. Kaplan also allows students to purchase three additional hours of one-on-one training by upgrading to the Live Online PLUS plan. One drawback to the format of the Kaplan Live LSAT training is that it's not very flexible: you must attend classes during specific times, or attend a make-up session later.
Pros:
Access to 80+ real LSAT tests
Includes LSAT lesson books
Cons:
One of the most expensive online LSAT courses
Must attend live classes during scheduled times
Only 32 hours of video training included
---

TestMasters Online LSAT Prep Course
https://www.testmasters.net/online-lsat-course
The TestMasters Online LSAT Prep Course gives you a chance to watch live training courses for up to 100 days before your LSAT is administered. Available for a moderate price, this course is taught by Robin Singh who holds the record for the most perfect LSAT scores. TestMasters uses a large selection of real questions from previous LSAT exams in its curriculum. Rather than creating on-demand video lessons exclusively for the online course, the TestMasters Prep Course features recorded videos from previous live classes. While the information is good, this lack of interactivity makes you feel more like a fly on the wall of a prep course rather than an active participant.
Pros:
160+ hours of recorded classroom training
Uses real LSAT questions
Cons:
More expensive than most LSAT prep courses
Taught by an instructor who was a "natural" at the LSAT, so it can be hard to relate for those of us who need extra help
---
Best In-Person LSAT Prep Courses in Bakersfield
TestMasters:
Address-Cal State University, 18111 Nordhoff St., Northridge, CA 91330
Phone Number-(800) 696-5728
Link-https://www.testmasters.net/Lsat-Prep-Courses/california-san-fernando-valley
Why they are a good choice
TestMasters promises an immersive experience that will give you all the resources and support that you need. You'll receive 60 hours of classroom time and 100 additional hours of support via video-lessons outside of the classroom. The curriculum was curated by the world record holder for most perfect scores on the LSAT, Robin Singh. Instructors for TestMasters have all scored in the 98th percentile or better of the LSAT, and you will have access to 20 practice exams plus every question ever asked on the LSAT since 1991. This course is held in Northridge, California just north of Los Angeles, an hour and a half south of Bakersfield.
Kaplan:
Address-Cal State University, 18111 Nordhoff St., Northridge, CA 91330
Phone Number-(800) 527-8378
Link-https://www.kaptest.com/study/locations/lsat/san-fernando/ca/
Why they are a good choice
Kaplan offers more classes in more cities than any other in-person test prep firm in the United States. These courses are normally held with the support of the university that houses them—in this case, Cal State in Northridge, just like the TestMasters course. The amount of resources you get with Kaplan is truly impressive. The in-person lectures of the course are as good as any, but where they really separate themselves is with the amount of support and resources you'll get once you step away from the classroom. This includes their excellent set of on-demand videos that covers nearly every topic related to the LSAT.
The Best Law Schools Near Bakersfield
Interested in going to the best law school near Bakersfield? See the best law schools in California.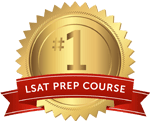 Get the #1-Rated LSAT Prep for free.
Try Risk Free
✓ No card required
✓ 1 minute setup