A gem of San Bernardino County, Fontana, California has been the subject of rapid development in past decades. Having remained largely rural until World War II, present-day Fontana is wholly modernized, bearing a municipal park, historic theater and the renowned Auto Club Speedway on the site of the Kaiser Steel Mill. Unfortunately, Fontana is not among the safer communities in the country. One's chance of becoming a victim of crime in Fontana is 1 in 53, which results in a crime rate that exceeds 46% of California's cities and towns. People living in Fontana depend on the city's sector of lawyers to play their part in keeping the city safe.
Lawyers in Fontana earn an average base salary of $94,576. Of course, such a salary isn't simply given away — the academic process involved in becoming a lawyer is so demanding that only the best and brightest make it to an eventual law school graduation. After that point is where the real challenges begin. In order to be successful in practicing law, a lawyer must maintain an acute level of focus throughout their entire career. Every case that lands on their desk comes with a unique set of demands, and even the smallest error can lead to a damaging chain of consequences.
Aside from an immovable work ethic, a lawyer must also possess an encyclopedic knowledge of the law garnered through law school. With top-ranked law schools like University of Southern California — Gould School of Law and Chapman University — Dale E. Fowler School of Law, there are a number of options for prospective law students to consider.
Of course, before being admitted into law school, prospective law students must first achieve success on the LSAT. This exam serves as a monumental checkpoint along the path to becoming a lawyer. Since the LSAT is a key consideration in law school admissions departments, it's important for students to enter it fully prepared, having studied for weeks or months in advance. There are several companies in the learning sector that offer LSAT prep courses proven to generate results, and these courses have helped countless law students get into some of the best law schools in the country.
Given the number of providers offering these services, choosing the right one among them can be a task in itself, which is why we've put together this list of the best online and in-person LSAT prep courses in Fontana. With over ten years of experience in the learning sector, we know what comprises a good prep course and only recommend those that contain the following:
Real LSAT questions and tests (Prep Tests) from previous years
Detailed video explanations of every question type and concept
Flexible pricing to accommodate any budget
Some sort of support system and materials to use during and after the class
Online vs In-Person LSAT Classes
If you're interested in enrolling in an LSAT prep course, the first decision to be made is whether you're best suited to an online or in-person course. No two students have identical learning patterns, so no single format will be the right fit for everyone. With an in-person LSAT prep course, students can benefit from being in the same physical space as the instructor, which makes for a more personalized learning experience. By simply raising a hand in class or seeing the teacher afterwards, students can receive in-depth answers to their important questions. Aside from that, this format allows students to learn alongside their peers, with the option to form study groups if needed.
However, the in-person format comes with two considerable drawbacks. Since it requires students to bring themselves to the classroom on a regular basis, it's not the best choice for those with little to no wiggle room in their schedules. Additionally, this format costs significantly more than its online counterpart, making it available only to those willing to make a considerable financial investment.
Conversely, online LSAT prep courses offer the same tools and resources without demanding much from a student's schedule or budget. This format gives you on-demand access to all necessary information, allowing you to study whenever and wherever you prefer. Students who learn best independently will definitely appreciate the freedom to form their own study plan leading up to the big exam.
Today, online courses include a comprehensive support network — despite the fact that you'll be studying alone, you'll still have access to the knowledge of seasoned LSAT experts who will provide prompt answers to your critical prep questions. These benefits come with a considerably lower price tag than the in-person format, making online courses a good fit for all prospective law students regardless of their budgets.
If you'd like to read some additional input on the advantages of online learning, check out this article on the case against in-class LSAT prep courses.
| | |
| --- | --- |
| Pros of an Online Course | Pros of an In-Person Course |
| Total freedom to schedule your LSAT prep at your own pace | Instructors provide on-hand guidance to help keep you on the right path |
| Test materials and other valuable resources are available at any time | Opportunity to meet and interact with fellow prospective law students |
| Much less expensive than in-person courses | Classroom environment conducive to learning |
| Personalized study plan to help you tackle problem areas | |
| Simulates real LSAT which is taken digitally on a tablet | |
The Best Online LSAT Prep Courses in Fontana

LSATMax LSAT Prep Course
Your secret weapon for getting accepted to the law school of your choice, the LSATMax online LSAT prep course from TestMax, is guaranteed to raise your scores. For a reasonable one-time fee, you'll get instant access to a huge arsenal of tools to help you prepare for the exam on your own time. With countless five-star reviews across TrustPilot, Google Play, and the Apple App Store, LSATMax is clearly the best online LSAT course available.
What makes LSATMax the best online prep course for any pre-law student looking to max out their LSAT scores? First, because it's available on both web and mobile, you will be able to access your course materials at any time. Next, unlike many online courses that use practice questions written by so-called experts, LSATMax only uses actual questions that have appeared on the LSAT. Your membership gives you access to up to 9,000 questions.
There are three LSATMax course packages available. All three contain the full LSATMax course catalog with over 100 hours of video from instructors who have all scored in the 99th percentile on the LSAT themselves. You'll also have opportunities to get personalized help from our instructors via real-time chat, message boards and scheduled office hours Q&A sessions. All students can also access their sample questions using LSATMax's digital LSAT simulator for an authentic experience that replicates and gets you ready for the real LSAT.
Course Packages Available:
All LSATMax packages contain the full course catalog and a subscription to LSAT Prep Plus which gets you access to every LSAT practice exam available from the LSAC. You can choose between 3 flexible packages that give you access for the length of time you need to study for the LSAT.
LSATMax 60: This package gives you 60-day access to the full LSATMax course. It is great for students who have a shorter amount of time to study before their exam or who only need to raise their score a few points.
LSATMax 180: This 180 day access package is designed to fit the needs of most students by giving access to the course for longer than the average time spent studying for the exam.
LSATMax 365: This package is the best value for those who have a longer time frame to study for the exam or need to raise their score as much as possible.
No matter which package you choose, TestMax offers 0% financing for up to a full year through Affirm. Remember, the earlier you begin preparing for the LSAT, the higher your scores will be.
Pros:
Get instant access to flexible packages and pricing
Guaranteed to boost your LSAT score or your money back
Interactive instruction with real LSAT experts
Digital LSAT simulator for 100% realistic test experience
---
The Princeton Review LSAT Prep 165+
https://www.princetonreview.com/grad/lsat-honors-course
The only online LSAT Prep course that claims to guarantee a specific score, the Princeton Review has a course called 165+ that promises a score of 165 or higher on your next LSAT test attempt after completing the course. This may seem hard to believe at first, and upon looking into it further, you will find that it only applies to students who have scored higher than 158 on a previous official LSAT test or on the first required practice test. While this can still be useful to improve your scores the second time around, it's nowhere near as impressive as it sounds.
Pros:
Over 80 hours of video instruction by LSAT experts
Online drills with explanations
Cons:
Misleading score guarantee
Very expensive
---

Velocity LSAT Prep
Founded by two friends who met in college, Velocity LSAT Prep promises to help students "kick the LSAT in the face." Behind the irreverent style is plenty of substance with in-depth explanations of over 9,000 authentic LSAT questions from previous tests. There is also a series of videos available that explain a wide variety of theoretical concepts that will appear on the test. Each membership lasts eight months. There's a lot of quality material in Velocity's LSAT online prep course, but the pricing is somewhat confusing. This is in part because the practice questions must be purchased separately, so costs can get out of hand pretty quickly.
Pros:
Explanations for thousands of authentic LSAT questions
Cons:
Only accessible for 8 months
You must purchase the practice questions separately
---
The Best In-Person LSAT Prep Courses in Fontana
Test Masters
Address: UC Riverside, 900 University Ave, Riverside, CA 92521
Phone: 1-800-696-5728
Link: https://www.testmasters.net/Lsat-Prep-Courses/california-fontana
Another major contributor to the learning sector, Test Masters offers students a proven LSAT prep curriculum created by Robert Singh, world-record holder for perfect LSAT scores. The program includes 60 hours of in-class instruction and 100 hours of online instruction, wherein students can access thousands of written and video explanations as well as 20 full-length, five-section practice LSATs. Because all practice exams are given in a digital format identical to the new LSAT administration, you'll know exactly what to expect when exam day finally arrives. Test Masters' expert instructors are available 24/7 for academic support, so you'll find prompt answers to all your important questions. Their local courses are held at UC Riverside.
BluePrint
Address: UC Riverside, 900 University Ave, Riverside, CA 92521
Phone: 1-888-4-BP-PREP
Link: https://blueprintprep.com/2020-june-aug-riverside
BluePrint hosts an LSAT prep course that boasts twelve lessons along with four in-class practice exams, taught by expert instructors who not only have a vast legal knowledge, but did well on their own LSAT. Students will benefit from a wide variety of on-demand resources, as well as a guaranteed score increase for repeat test-takers. Like the TestMasters course, BluePrint classes are hosted at UC Riverside.
Kaplan, Inc.
Address: Pitzer College, 1050 N Mills Ave, Claremont, CA 91711
Phone: 1-800-527-8378
Link: https://www.kaptest.com/study/locations/lsat/fontana/ca/
If you're looking to attend an in-person LSAT prep course, it's important to invest in a curriculum that's been proven to generate results. Being among the primary entities in the learning sector, Kaplan has built a reputation for helping prospective law students get into the law schools of their dreams. With over 80 official LSAT exams with self-proctoring tools, Kaplan offers a massive volume of content for students to practice with. In addition to 28 hours of in-class instruction, Kaplan also provides over 180 hours of additional live lessons on their industry-exclusive LSAT channel, allowing students to resume their studies wherever they choose to. You can find their venue at Pitzer College in Claremont.
The Best Law Schools Near Fontana
| | | | |
| --- | --- | --- | --- |
| Law School | LOCATION | WEBSITE | Admissions Email |
| 1. University of California Los Angeles School of Law | Los Angeles, CA | https://law.ucla.edu/ | admissions@law.ucla.edu |
| 2. University of Southern California — Gould School of Law | Los Angeles, CA | https://gould.usc.edu/ | gipadmissions@law.usc.edu |
| 3. University of California Irvine School of Law | Irvine, CA | https://www.law.uci.edu/ | admissions@law.uci.edu |
| 4. Chapman University — Dale E. Fowler School of Law | Orange, CA | https://www.chapman.edu/law/ | lawadmission@chapman.edu |
| 5. Loyola Law School | Los Angeles, CA | https://www.lls.edu/ | admissions@lls.edu |
Trying to go to the best law school near Fontana? See the best law schools in California.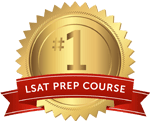 Get the #1-Rated LSAT Prep for free.
Try Risk Free
✓ No card required
✓ 1 minute setup