Grand Rapids, Michigan is renowned for its furniture industry, Dutch heritage, and the famous Grand River that runs through it. Gerald R. Ford was born in Grand Rapids, and he eventually went on to serve as the 38th president of the United States. The city's crime rate is quite low — with a rate of 6.6 violent crimes per 1,000 residents, Grand Rapids is among the safer communities in the country. Still, neighborhoods like Black Hills, Roosevelt Park and Oakdale boast a high enough crime rate to keep citizens on edge. As is the case with every city, Grand Rapids relies on its dedicated workforce of lawyers to help maintain social order.
Lawyers in Grand Rapids earn an average base salary of $99,351. It's important for lawyers to be well-compensated for the work they do, since their profession is among the most demanding around. Every day they go into work, a lawyer must bring all their faculties with them. Since no two cases are ever identical, each needs to be dealt with acute scrutiny. Even the smallest drop in focus can produce a damaging chain of consequences. Aside from a strong wit and work ethic, a lawyer must also come equipped with an understanding of the law from front to back.
The only way to acquire such knowledge is to go through an extensive academic process that culminates in a law school graduation. With top-ranked law schools like Western Michigan University — Thomas M. Cooley Law School and Michigan State University College of Law, there are a number of options for prospective law students to consider.
Obviously, these institutions don't allow anyone to simply pass through their prestigious gates unchecked. Before getting into law school, students must first pass the LSAT. This all-important exam serves as the gatekeeper between prospective law students and the law schools of their choice. The LSAT is a key consideration in law school admissions departments, so it's critical for students to enter the exam fully prepared.
While some students take it upon themselves to form a study plan leading up to the exam, many others lean on the services provided by reputable LSAT prep courses. Whether taken in a classroom or online, a proper LSAT prep course can be extremely effective in granting students all the tools they need to score in a high percentile on their LSAT.
There are several entities in the learning sector that offer these services — enough to make finding the right provider a task in itself. For students seeking help in preparing for their LSATs, we've compiled a list of the best online and in-person LSAT prep courses in Grand Rapids. With over ten years of experience in the learning sector, we know what comprises a good prep course and only recommend those that contain the following:
Real LSAT questions and tests (Prep Tests) from previous years
Detailed video explanations of every question type and concept
Flexible pricing to accommodate any budget
Some sort of support system and materials to use during and after the class
Online vs In-Person LSAT Classes
No two students have identical learning patterns, so it's important to consider your optimal learning style before committing to an online or in-person course format. For students more at ease in a classroom setting, an in-person LSAT prep course might be the best bet. This option grants the advantage of having the instructor in the same room with you, allowing you to receive instant, personalized answers to your important questions. Additionally, the classroom format places you in the same setting as fellow prospective law students, giving you the option to form study groups.
Despite how useful these resources are, it's hard to ignore the drawbacks of in-person prep courses, especially when considering the benefits of the online format. For one, in-person prep courses require you to commute to the classroom on a regular basis. Since many students tend to a number of responsibilities outside of their course work, this option is only available to those with some play in their schedules. Aside from that, the classroom setting comes with a considerable financial cost. Prospective law students aren't earning the big-time lawyer salary just yet, so the high price tag of in-person courses could automatically prevent them from attending.
On the other hand, online prep courses offer students all the tools and resources they need for the LSAT without requiring commute time or a hefty financial investment. This format has evolved considerably throughout the years, and it's now become the better overall option from the average law student. Despite there not being an instructor in the same room with you, online courses still provide access to a vast support network wherein seasoned LSAT experts will answer your critical prep questions in a timely manner.
This format offers the same wealth of resources as any classroom prep course as well as the freedom to access important materials at your discretion. You can study at home alone or at a cafe with friends — the choice is yours. Because online courses are drastically less expensive than the in-person format, they're an available option for all prospective law students regardless of budget.
If you'd like to read some additional input on the advantages of online learning, check out this article on the case against in-class LSAT prep courses.
| | |
| --- | --- |
| Pros of an Online Course | Pros of an In-Person Course |
| Total freedom to schedule your LSAT prep at your own pace | Instructors provide on-hand guidance to help keep you on the right path |
| Test materials and other valuable resources are available at any time | Opportunity to meet and interact with fellow prospective law students |
| Much less expensive than in-person courses | Classroom environment conducive to learning |
| Personalized study plan to help you tackle problem areas | |
| Simulates real LSAT which is taken digitally on a tablet | |
The Best Online LSAT Prep Courses in Grand Rapids

LSATMax LSAT Prep Course
Your secret weapon for getting accepted to the law school of your choice, the LSATMax online LSAT prep course from TestMax, is guaranteed to raise your scores. For a reasonable one-time fee, you'll get instant access to a huge arsenal of tools to help you prepare for the exam on your own time. With countless five-star reviews across TrustPilot, Google Play, and the Apple App Store, LSATMax is clearly the best online LSAT course available.
What makes LSATMax the best online prep course for any pre-law student looking to max out their LSAT scores? First, because it's available on both web and mobile, you will be able to access your course materials at any time. Next, unlike many online courses that use practice questions written by so-called experts, LSATMax only uses actual questions that have appeared on the LSAT. Your membership gives you access to up to 9,000 questions.
There are three LSATMax course packages available. All three contain the full LSATMax course catalog with over 100 hours of video from instructors who have all scored in the 99th percentile on the LSAT themselves. You'll also have opportunities to get personalized help from our instructors via real-time chat, message boards and scheduled office hours Q&A sessions. All students can also access their sample questions using LSATMax's digital LSAT simulator for an authentic experience that replicates and gets you ready for the real LSAT.
Course Packages Available:
All LSATMax packages contain the full course catalog and a subscription to LSAT Prep Plus which gets you access to every LSAT practice exam available from the LSAC. You can choose between 3 flexible packages that give you access for the length of time you need to study for the LSAT.
LSATMax 60: This package gives you 60-day access to the full LSATMax course. It is great for students who have a shorter amount of time to study before their exam or who only need to raise their score a few points.
LSATMax 180: This 180 day access package is designed to fit the needs of most students by giving access to the course for longer than the average time spent studying for the exam.
LSATMax 365: This package is the best value for those who have a longer time frame to study for the exam or need to raise their score as much as possible.
No matter which package you choose, TestMax offers 0% financing for up to a full year through Affirm. Remember, the earlier you begin preparing for the LSAT, the higher your scores will be.
Pros:
Get instant access to flexible packages and pricing
Guaranteed to boost your LSAT score or your money back
Interactive instruction with real LSAT experts
Digital LSAT simulator for 100% realistic test experience
---

Alpha Score LSAT Prep
One of the few options for basic, affordable LSAT prep, Alpha Score offers a good selection of study materials for a reasonable price. There are over 50 hours of video lessons from instructors, each with at least 5 years of experience teaching LSAT prep courses. There is no live content, but you are able to ask questions to your instructor via messaging on the member's area of the website. Membership to the Alpha Score LSAT prep course lasts for 12 months before you need to renew to keep access.
Pros:
50+ online lessons and tutorials
Reasonably priced
Long-lasting access
Cons:
Only 10 official LSAT-licensed practice tests included
No live instruction is available
---

Kaplan Live Online LSAT Training
https://www.kaptest.com/lsat/courses/lsat-prep-live-online
Delivered over the course of eight live classes, the Kaplan Live Online LSAT Training also includes two live, proctored LSAT practice exams. While the Kaplan instructors have good reviews, this 32-hour course is more expensive than many alternatives offering 100+ hours of video training. Kaplan also allows students to purchase three additional hours of one-on-one training by upgrading to the Live Online PLUS plan. One drawback to the format of the Kaplan Live LSAT training is that it's not very flexible: you must attend classes during specific times, or attend a make-up session later.
Pros:
Access to 80+ real LSAT tests
Includes LSAT lesson books
Cons:
One of the most expensive online LSAT courses
Must attend live classes during scheduled times
Only 32 hours of video training included
---
The Best In-Person LSAT Prep Courses in Grand Rapids
Get Prepped
Address: Western Michigan University – Grand Rapids, 200 Ionia Avenue Sw, Grand Rapids, MI 49503
Phone: 1-800-321-7214
Link: https://www.getprepped.com/grand-rapids-lsat-prep-lsat-tutor/
Get Prepped, a small LSAT prep course provider, offers the best in-person class in the city of Grand Rapids. Though their resources may not quite match up to what's offered by the big companies, they have some of the smallest classes and most caring instructors around. On top of that, their courses are very affordable and conveniently located at WMU – Grand Rapids.
TestMasters
Address: Michigan State University Kellogg Hotel and Conference Center, 219 South Harrison Road, East Lansing, MI 48824
Phone: 1-800-696-5728
Link: https://www.testmasters.net/Lsat-Prep-Courses/michigan-grand-rapids
TestMasters' live LSAT course offers prospective law students everything they need to succeed on the LSAT. Their curriculum — designed by Robert Singh, world-record holder for perfect LSAT scores — includes 60 hours of in-class instruction and 100 hours of online instruction, through which students have access to thousands of written and video explanations as well as 20 full-length, five-section practice LSATs. These practice exams are administered in a format identical to the new digital LSAT, which will grant a key sense of familiarity come test day. TestMasters is wholly invested in the success of each of their students, offering 24/7 academic support and customized feedback from expert instructors.
Kaplan, Inc.
Address: Thomas M. Cooley Law School, 111 Commerce Avenue SW, Grand Rapids, MI 49503
Phone: 1-800-527-8378
Link: https://www.kaptest.com/study/locations/lsat/fontana/ca/
Perhaps the largest LSAT prep course provider around, Kaplan has been successful at helping prospective law students reach their goals for years. Featuring over 80 official LSAT practice tests, Kaplan also offers a huge supply of self-directed resources. You'll get 28 hours of in-class lecture time, plus a nearly unlimited amount of on-demand study videos. Kaplan's course in Grand Rapids is held at the Thomas M. Cooley Law School.
The Best Law Schools Near Grand Rapids
Trying to go to the best law school near Grand Rapids? See the best law schools in Michigan.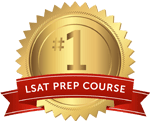 Get the #1-Rated LSAT Prep for free.
Try Risk Free
✓ No card required
✓ 1 minute setup