When you look up at the Modesto Arch, you are welcomed with the saying "water, wealth, contentment, health." If the saying seems to carry an air of humility, that's because the city of Modesto is humble, having been named after a personal trait of founder William C. Ralston. Since he was the financier, most wanted to name the city Ralston, but as the legend goes he modestly asked to have the city named differently. Because of his modesty, the city was named Modesto.
It was originally a railroad stop in between Sacramento and Los Angeles, but now Modesto is an agricultural city with plenty in the way of arts and entertainment. There are several notable attractions to visit in Modesto, from the McHenry Museum to George Lucas Plaza. Downtown Modesto is known for the variety of dining options and a surplus of nightlife. It might be especially attractive to students because as far as California cities go, it is one of the most affordable. As far as those looking for a job in law, Modesto has one of the higher crime rates in California, so there should never be a shortage of work. Being a law professional in Modesto can pay off as well: the average salary for a lawyer in Modesto is right around $100,000.
For aspiring law students, Northern California is full of great universities to attend. One of the best law schools in the world, Stanford University, is one an hour and a half drive away. While some students may be aiming for the top tier Stanford, others might want to consider something like the University of the Pacific in Sacramento. While Stanford is certainly one of the most competitive schools in the world to get into, it's not like getting into any other law school is a piece of cake. Anyone who has their eyes set on law school will need a resume that boasts a strong academic background.
Of course, that alone won't get you into law school. To have the best shot possible, students need to do well on the law school admission test, known as the LSAT. The LSAT has been around for a while and hasn't yet let up on the amount of stress it can induce in law school hopefuls. When it comes to the LSAT, preparation is key. To be prepared as best as possible, you are going to want to take an LSAT prep course.
Finding an LSAT prep course isn't an easy endeavor itself. There are so many available, and so many different types that it can be hard to sort them all out. When searching for the right LSAT prep course, there are going to be several factors to consider. This article will discuss some of the most important things to look for in an LSAT prep course. With the information provided in this article, you should be able to make a better-informed decision about which LSAT prep course is right for you. Before we go into the details, there are some things that we think of as necessary in an LSAT prep course. Those things are:
Actual LSAT questions from previous years.
Detailed video/in-person explanations of the types of questions you'll receive.
A sliding scale for pricing.
A support system to help you with your prep even when you are not in class.
Online vs In-Person LSAT Prep Courses
When you are looking at courses online, you might not even know what to look for first. A great starting place is the location of the prep course. A lot of time is going to be spent preparing for the LSAT, so you will want to make sure you are both comfortable and committed to the course you have chosen.
As far as location, there are two standard options: in-person and online. Common thinking has in-person courses as the best courses for LSAT prep work, but with modern technology, online courses are able to offer the same amount of resources and support that in-person courses do. So, why choose one over the other? There are plenty of differences. Let's take a look.
In-person courses are great for those who prefer a traditional setting. Here, you will be placed in a small class with a group of peers and an instructor. Having a group of peers is a built-in support system, which is a great reason to choose an in-person LSAT prep course. You will also receive one on one instruction from a qualified instructor. Most courses post their guidelines for who they hire as instructors. Class sizes normally remain small, with 12 being the common class size for an in-person LSAT course. These courses run in sessions that last for around two months and typically meet once or twice a week during that time. The instruction doesn't end when you leave the classroom, either. Most courses offer video instruction as an extra learning tool, and some even offer support via email.
Of course, there are downsides to in-person courses. Because you are in a classroom setting, you have to go at the pace of everyone else in the class. While you will have one on one instruction, it isn't purely one on one, as you have to compete for time with other students. If this is the route you decide to go, you want to make sure you can fully commit to it because the scheduling is very rigid. Not only that, but these classes are very expensive.
For those who prefer flexibility, you will prefer online courses. These courses are typically taught via video lessons. Because of this format, you can do these lessons whenever and wherever you would like. This is great for those who already have really busy schedules and have a hard time squeezing something else in. Students who prefer to work at their own pace will also find this particularly attractive.
While you won't have one on one interactions with an instructor, these courses typically offer support via email. Some courses even offer 24/7 email support. The teaching tools and access to knowledge with online courses have caught up with in-person courses, to the point where one can question if the price of in-person courses is really worth it. Online courses cost just a fraction of what in-person courses do.
Whichever you choose, you will want to make sure that your LSAT prep course offers practice exams. These exams are the best way to strengthen your test-taking abilities leading to the big test day. You'll be able to pinpoint trouble areas, while also getting a feel for what to expect. That is because the practice exams are actual LSATs from previous years. These practice exams are given out differently depending on the course. Some will give out only a few, while others will give you unlimited access.
Pros of an In-Person Course:
In-person resources such as teachers, books, and peers.
A structured system that goes at a specific pace, allowing you to focus on one thing at a time.
Take practice tests in a realistic environment.
Pros of an Online Course:
Make your own schedule.
An expansive list of readily available resources.
Less expensive than In-Person.
Personalized problem-solving.
Take as many practice tests as you want.
Best Online LSAT Prep Courses in Modesto

LSATMax LSAT Prep Course
Your secret weapon for getting accepted to the law school of your choice, the LSATMax online LSAT prep course from TestMax, is guaranteed to raise your scores. For a reasonable one-time fee, you'll get instant access to a huge arsenal of tools to help you prepare for the exam on your own time. With countless five-star reviews across TrustPilot, Google Play, and the Apple App Store, LSATMax is clearly the best online LSAT course available.
What makes LSATMax the best online prep course for any pre-law student looking to max out their LSAT scores? First, because it's available on both web and mobile, you will be able to access your course materials at any time. Next, unlike many online courses that use practice questions written by so-called experts, LSATMax only uses actual questions that have appeared on the LSAT. Your membership gives you access to up to 9,000 questions.
There are three LSATMax course packages available. All three contain the full LSATMax course catalog with over 100 hours of video from instructors who have all scored in the 99th percentile on the LSAT themselves. You'll also have opportunities to get personalized help from our instructors via real-time chat, message boards and scheduled office hours Q&A sessions. All students can also access their sample questions using LSATMax's digital LSAT simulator for an authentic experience that replicates and gets you ready for the real LSAT.
Course Packages Available:
All LSATMax packages contain the full course catalog and a subscription to LSAT Prep Plus which gets you access to every LSAT practice exam available from the LSAC. You can choose between 3 flexible packages that give you access for the length of time you need to study for the LSAT.
LSATMax 60: This package gives you 60-day access to the full LSATMax course. It is great for students who have a shorter amount of time to study before their exam or who only need to raise their score a few points.
LSATMax 180: This 180 day access package is designed to fit the needs of most students by giving access to the course for longer than the average time spent studying for the exam.
LSATMax 365: This package is the best value for those who have a longer time frame to study for the exam or need to raise their score as much as possible.
No matter which package you choose, TestMax offers 0% financing for up to a full year through Affirm. Remember, the earlier you begin preparing for the LSAT, the higher your scores will be.
Pros:
Get instant access to flexible packages and pricing
Guaranteed to boost your LSAT score or your money back
Interactive instruction with real LSAT experts
Digital LSAT simulator for 100% realistic test experience
---

Blueprint LSAT Prep
Your monthly membership to Blueprint LSAT prep comes with access to some of the most entertaining LSAT prep video lessons available online. You can also use the interactive homework app to work on questions for LSAT practice exams. You'll also get a personalized lesson plan based on the date of your LSAT. The major drawback of the Blueprint online LSAT prep course is that there is a substantial monthly fee. Because there is a strong correlation between scores and how early you start studying, monthly memberships can get very costly. There is a discount offered for purchasing 6- or 12-month memberships in advance.
Pros:
Entertaining instructors
Interactive homework app
Cons:
Expensive monthly membership fee
---

Manhattan Prep
https://www.manhattanprep.com/
Like most of the online LSAT prep courses in this list, Manhattan Prep has instructors with very impressive credentials. With over 20 highly qualified instructors to help you prepare for your LSAT, Manhattan Prep is focused on in-person test prep, but their "LSAT Interact" self-guided prep course is a viable option for students looking to prepare for the test on their own time. With over 60 hours of video lessons included, you'll also get access to lots of practice tests. There is also an option to upgrade your membership to include 1-on-1 tutoring.
Pros:
60+ hours of LSAT training from qualified instructors
Cons:
Does not track your performance on practice tests
Course enrollment lasts 6 months, but can be extended for a fee
---
Best In-Person Prep Courses in Modesto
TestMasters:
Address-Courtyard Sacramento Midtown, 4422 Y Street, Sacramento, CA 95817
Phone Number-(916) 455-6800
Link-https://www.testmasters.net/Lsat-Prep-Courses/california-sacramento
Why they are a good choice
TestMasters is all about making sure you are as prepared as you can possibly be before going into the LSAT. They do this by giving you 60 hours of in-class instruction, with an extra 100 hour hours of instruction outside of the classroom. The curriculum was designed by the world record holder for most perfect scores on an LSAT, Robin Singh. Those who are hired to instruct the courses have scored in the 98th percentile or better on the LSAT. Aside from all of that, you are given access to every LSAT question published since 1991. TestMasters is held in Sacramento, a little over an hour north of Modesto.
Manhattan Review:
Address-Manhattan GMAT GRE LSAT Prep, San Jose Teaching Center at the Hilton, 300 Almaden Boulevard, San Jose, CA 95110
Phone Number-(408) 624-1241
Link-https://www.manhattanreview.com/san-jose-lsat-prep-courses/
Why they are a good choice
Manhattan Review has built a reputation based on the success of the students who used their services. They go out of their way to build relationships in the communities where they operate to give students a headstart when it comes to law school admission or job placement. Students who have used Manhattan Review in the past can now be found in some of the most prestigious law schools and law firms in the country. Manhattan Review is located in San Jose, 1 hour 20 minutes west of Modesto.
Manhattan Elite Prep:
Address-Dr. King Library, S 4th St. & E. San Fernando St., San Jose, CA 95112
Phone Number-(408) 850-0966
Link-https://www.manhattaneliteprep.com/lsat-san-jose-prep-course-class/
Why they are a good choice
Manhattan Elite Prep offers a full two-month course but also has courses for those who have less time to study. In fact, their model was built around helping those with already busy schedules. With MEP, you will be given all the materials you need to succeed. They know that studying for the LSAT when you have all the time in the world is difficult, and doing it when you are busy is that much harder. That is why MEP hires only the best instructors and targets your learning to the areas that you need the most attention in. Manhattan Elite Prep in San Jose is a 1 hour 20-minute drive west from Modesto.
The Best Law Schools Near Modesto
Interested in going to the best law school near Fremont? See the best law schools in California.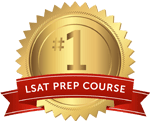 Get the #1-Rated LSAT Prep for free.
Try Risk Free
✓ No card required
✓ 1 minute setup