There is plenty to be attracted to in the city of Huntington Beach. With beautiful ocean views, excellent dining, and shopping to boot, it is wonderful for vacationing or setting up permanent residence. Though it is just 35 miles away from downtown Los Angeles, there is more than enough to do in Huntington Beach to make a trip there without wandering to the big city nearby.
Known as the "Surfing Capital of the World," you can find the International Surfing Museum or catch both the United States Surfing Championships and the World Surfing Championships on its beaches. Those who want to study law here have a good reason. Some of the top law schools in the country scattered throughout the Los Angeles region, and there are plenty of opportunities for those hoping to find a career in law. The aviation industry is huge, with Boeing being the top employer in the city, and the city of Huntington Beach even made national news for attempting to retail the trademark "Surf City USA" by sending a cease-and-desist letter to a Santa Monica tee-shirt vendor back in 2007. Being a law professional can pay quite well in Huntington Beach, with salaries that can go into six figures.
Those who are lucky enough to study law in this area of the country will find that there is no shortage of options when it comes to top-ranked schools. Those with the highest aspirations will look to UCLA or USC, both of which rank in the top 20 law schools in the United States. However, there are other options that may be easier to attend. For instance, the St. Francis School of Law is easier to get into, in large part because it is not ABA-accredited.
While many legal experts recommending steering students away from unaccredited schools in other states, California is the only state that allows those who graduate from such schools to take the Bar Exam. No matter which school they want to attend, students with an eye on law will need a resume of academic excellence. Of course, even that doesn't guarantee anyone a spot in law school. To really seal the deal, one must perform above average on the law school admission test, known as the LSAT. Because of the importance of this test and its daunting nature, preparation is in order.
To maximize your chances, you'll want to take an LSAT prep course. Knowing where to start looking for an LSAT prep course can be a difficult task on its own. There are so many different options with different types of teaching or setting. Because of this, it might be hard to know where to even begin looking, let alone decide on the right course for you.
In this article, we will discuss some of the things you should look for in an LSAT course. With the information provided, you should be able to more easily make a decision that you feel comfortable with regarding your LSAT prep course. Using an LSAT prep course can help you in some very important ways. Whether it is being prepared for the content on the test, or having strategies to mitigate nerves on the big test day, this is where you are going to learn it. Before we dive into specific details, there are some elements of an LSAT prep course that we think is necessary. Those elements are:
Actual LSAT questions from years previous.
Detailed video/in-person explanations of the types of questions you'll receive.
A sliding scale for pricing.
A support system to help you with your prep even when you are not in class.
Online vs In-Person LSAT Prep Courses
So, how do you start filtering out all of the options when it comes to LSAT prep courses? The first thing you might want to think about is where you will be doing your studies. With the amount of time that will go into preparation for this test, you will want to make sure that you are fully committed and comfortable with the course.
For the longest time, the simple answer was to find an in-person class nearby. As online courses improve, these days seem to be passing by. Both in-person and online classes have their perks, and both are quite different. However, online classes can now offer as many resources and as much support as in-person classes. How can you tell which one is right for you? Let's take a look.
For those who prefer the classroom setting, in-person classes are certainly the way to. With these LSAT prep courses, you will be placed in a classroom with a group of peers and an instructor. Having a group of peers can be advantageous because you have a built-in support system that allows you to bounce ideas off of your fellow students. These courses are also good because you get one on one interactions with an instructor who is well versed in the LSAT. Most in-person LSAT classes have specific guidelines for who they will hire as an instructor, and will list those guidelines on the course outline. For those worried that they won't get enough time with the instructor, most in-person LSAT prep courses are good about keeping their class sizes to a minimum.
These courses don't stop once the class is over, of course. You will be provided with extra work and extra lessons to do on your own. Some of these courses offer email support in case you run into trouble areas. The typical length of these courses is about two months, with classes meeting once or twice a week during that span.
There are downsides to in-person LSAT courses. When it comes to scheduling, there is very little to no flexibility. If this is the route you are going to go, then you will want to make sure you are fully committed to it. You will also want to be committed, because these classes are very expensive.
For those who seek a bit more flexibility, online LSAT prep courses are preferable. These courses are taught mainly through video instruction allowing an individual to do them whenever or wherever they want. Those with already busy schedules will find this very appealing. They are also good for those who prefer to learn at their own pace. With online LSAT prep courses, you never have to worry about falling behind or getting ahead of the other students in the class.
You won't get the same one on one instruction as you will with in-person classes, but you will have support via email. Some courses even offer 24/7 support, for those who find themselves doing their prep during off-hours. Not only are these classes much more flexible, but they are much more affordable than in-person courses.
Whichever you choose, you do want to make sure that your LSAT prep course offers practice exams. In fact, if a course doesn't offer practice exams, you should cross that one off your list right away. These practice exams serve several purposes. Since they are actual LSATs from previous years, they will give the test-taker a great idea of what they are headed into when they take the actual test. They also help pinpoint weak areas, so that you can then concentrate on bringing up your overall performance. The way a course administers these varies. Some offer a limited amount, while others will give you as many as you want to do when you please.
Pros of an In-Person Course:
In-person resources such as teachers, books, and peers.
A structured system that goes at a specific pace, allowing you to focus on one thing at a time.
Take practice tests in a realistic environment.
Pros of an Online Course:
Make your own schedule.
An expansive list of readily available resources.
Less expensive than In-Person.
Personalized problem-solving.
Take as many practice tests as you want.
Best Online LSAT Prep Courses Near Huntington Beach

LSATMax LSAT Prep Course
Your secret weapon for getting accepted to the law school of your choice, the LSATMax online LSAT prep course from TestMax, is guaranteed to raise your scores. For a reasonable one-time fee, you'll get instant access to a huge arsenal of tools to help you prepare for the exam on your own time. With countless five-star reviews across TrustPilot, Google Play, and the Apple App Store, LSATMax is clearly the best online LSAT course available.
What makes LSATMax the best online prep course for any pre-law student looking to max out their LSAT scores? First, because it's available on both web and mobile, you will be able to access your course materials at any time. Next, unlike many online courses that use practice questions written by so-called experts, LSATMax only uses actual questions that have appeared on the LSAT. Your membership gives you access to up to 9,000 questions.
There are three LSATMax course packages available. All three contain the full LSATMax course catalog with over 100 hours of video from instructors who have all scored in the 99th percentile on the LSAT themselves. You'll also have opportunities to get personalized help from our instructors via real-time chat, message boards and scheduled office hours Q&A sessions. All students can also access their sample questions using LSATMax's digital LSAT simulator for an authentic experience that replicates and gets you ready for the real LSAT.
Course Packages Available:
All LSATMax packages contain the full course catalog and a subscription to LSAT Prep Plus which gets you access to every LSAT practice exam available from the LSAC. You can choose between 3 flexible packages that give you access for the length of time you need to study for the LSAT.
LSATMax 60: This package gives you 60-day access to the full LSATMax course. It is great for students who have a shorter amount of time to study before their exam or who only need to raise their score a few points.
LSATMax 180: This 180 day access package is designed to fit the needs of most students by giving access to the course for longer than the average time spent studying for the exam.
LSATMax 365: This package is the best value for those who have a longer time frame to study for the exam or need to raise their score as much as possible.
No matter which package you choose, TestMax offers 0% financing for up to a full year through Affirm. Remember, the earlier you begin preparing for the LSAT, the higher your scores will be.
Pros:
Get instant access to flexible packages and pricing
Guaranteed to boost your LSAT score or your money back
Interactive instruction with real LSAT experts
Digital LSAT simulator for 100% realistic test experience
---

Fox LSAT Demon
Before opening up his LSAT test prep service, Nathan Fox scored 179 on his LSAT, a near-perfect score that placed him in the 99.9th percentile of all test-takers. He's also personally written six books about preparing for the LSAT. Primarily focused on live LSAT prep courses, Fox LSAT has released their online-centered program called the LSAT Demon. Using A.I., the LSAT Demon program tailors the example problems and explanations to each user based on their strengths and weaknesses. While it is an interesting tool, the program suffers from a lack of video instruction and a fairly high monthly fee.
Pros:
I. tutor helps reveal your weakest area
Private tutoring available for an additional fee
Cons:
Monthly fee for access
No video instruction, online exercises only
---
The Princeton Review LSAT Prep 165+
https://www.princetonreview.com/grad/lsat-honors-course
The only online LSAT Prep course that claims to guarantee a specific score, the Princeton Review has a course called 165+ that promises a score of 165 or higher on your next LSAT test attempt after completing the course. This may seem hard to believe at first, and upon looking into it further, you will find that it only applies to students who have scored higher than 158 on a previous official LSAT test or on the first required practice test. While this can still be useful to improve your scores the second time around, it's nowhere near as impressive as it sounds.
Pros:
Over 80 hours of video instruction by LSAT experts
Online drills with explanations
Cons:
Misleading score guarantee
Very expensive
---
Best In-Person LSAT Prep Courses Near Huntington Beach
Manhattan Review:
Address-Manhattan Review GMAT GRE LSAT Prep, Newport Beach Training Center at the Hyatt, 1107 Jamboree Road, Newport Beach, CA 92660
Phone Number-(949) 335-1935
Link-https://www.manhattanreview.com/newport-beach-lsat-prep-courses/
Why they are a good choice
Manhattan Review has made its name off the success of their past students. They build relationships with local universities and businesses to help give their students a foot in the door when they are on the doorstep of furthering their education or once they are looking for employment. Former students of Manhattan Review now go to some of the top law schools and work in the best law firms in the country. Manhattan Review in Newport Beach is a quick 10-minute drive from Huntington Beach.
Manhattan Elite Prep:
Address-UC Irvine Science Library, University of California-Irvine, Irvine, CA 92623
Phone Number-(800) 858-0152
Link-https://www.manhattaneliteprep.com/lsat-irvine-prep-course-class/
Why they are a good choice
Manhattan Elite Prep was designed with the busy working professional in mind. Not only is this course less of a time commitment, but it is tailored to the whole spectrum of test-takers, from beginners to experts. Manhattan Elite Prep understands how hard teaching the LSAT can be, so they hire only the best instructors and provide a vast variety of self-guided resources to all their students. Manhattan Elite Prep in Irvine is located less than 20 minutes away from Huntington Beach.
TestMasters:
Address-University of California-Irvine, Irvine, CA 92697
Phone Number-(800) 696-5728
Link-https://www.testmasters.net/Lsat-Prep-Courses/california-irvine
Why they are a good choice
TestMasters is a fully immersive test prep experience. With TestMasters, you get 60 hours of classroom time, plus an additional 100 hours of supplementary video lessons. Instructors for TestMasters must meet the criteria of scoring in the 98th percentile or better on the LSAT. They offer plenty of practice exams and give you access to every LSAT question published since 1991. TestMasters is a less than 20-minute drive from Huntington Beach.
The Best Law Schools Near Huntington Beach
Interested in going to the best law school near Irvine? See the best law schools in California.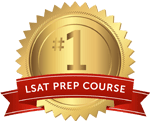 Get the #1-Rated LSAT Prep for free.
Try Risk Free
✓ No card required
✓ 1 minute setup