Situated a mile above sea level on the edge of the Rocky Mountains, Colorado Springs is the sports capital of Colorado. With a growing population that's currently at about three quarters of a million, the Colorado Springs metropolitan area is only behind Denver in being the most populous city in the state. The city regularly grabs top spots in the annual lists of the most desirable place to live in the United States.
The defense industry in Colorado Springs is its economic driving force and the largest employer in the area. Most of the US military's equipment and vehicles are manufactured here, with well-known corporations such as Lockheed Martin, Boeing, and more having a presence in the area. Many aviation and high-tech equipment manufacturing plants are also based in the city, like Verizon and Hewlett-Packard.
A degree in law could lead to multiple career options in various sectors in the city of Colorado Springs. You could be a corporate lawyer for high-tech firms, represent the US military, delve into international law, and so on. Even though the city itself has no law schools, it is a good place to pursue a career in the law. Besides, both Denver and Boulder nearby have good law schools. In Colorado Springs, attorneys take home an average of $100,000 annually with a few years of experience under their belts, while beginners should pocket at least over $65,000 each year.
But, before the law degree comes law school admission, which in turn is preceded by the Law School Admission Test, or LSAT, as it is popularly known. And even before that, comes preparation for the LSATs. You can do this all by yourself, or choose one of the many LSAT prep courses available online or in-person. These courses offer diverse perks like structure alongside as flexibility, a classroom environment, self-learning modules, and more. And we are here to help you figure out how to go about choosing the best LSAT prep course for you. We've used our exhaustive experience in LSAT coaching to come up with a four-point list of factors that determine whether an LSAT prep course is worth the money. These factors are:
Access to question papers from previous years.
Explanations in video, audio, and other media formats for various types of questions.
Pricing on a sliding scale.
Counseling and support for students throughout the LSAT preparation and post-test process.
Online vs In-Person LSAT Classes
Someone aspiring to be a lawyer should be aware of their learning style. Even if you aren't, fret not! Just ask yourself these simple questions:
Do you like learning in the classroom, or by yourself?
Do you like being led by a teacher, or reading and solving problems on your own?
Are you good at following a set routine, or do you prefer to study when the inspiration strikes?
If your answers are in the affirmative for the first half of the above questions, you should opt for group study courses online or in-person classes offline. These are structured classes led by an instructor who'll set the pace of the course, ensure that the entire class is on the same page, and follow the same routine until you reach the deadline.
If, on the other hand, your answers were positive for the second halves of the questions above, you should opt to enroll in online LSAT prep classes or one-on-one tutoring courses. These courses afford greater flexibility in terms of time, pace, course content customization, class timings, and prices. You can choose to study from home, schedule study sessions around your other engagements, move around the topics of study, and learn at your own pace without having to worry about catching up with the rest of the class. These courses are best suited for people who are working or have other engagements and cannot spare weekends or nights to attend classes.
In either case, ensure that your course offers plenty of practice tests. Without this constant feedback and gauging of your performance, you'll never be sure of where you stand with your preparations, and how much or how little you know about a particular topic. Bonus points go to courses that allow you to take these practice tests on an electronic device, preferably in a group setting, to simulate an authentic LSAT experience. We recommend online LSAT prep courses to in-person classes based on our experience. You may want to read further about the case against in-person LSAT coaching to make up your mind.
| | |
| --- | --- |
| Pros of an Online Course | Pros of an In-Person Course |
| Prepare your own study schedule. | Live interaction with tutors. |
| Access course material from any place, any time. | Interaction with fellow students in the same boat. |
| Easier on the wallet. | An organized approach to preparing for the exam. |
| Customize study plan and course. | |
| Authentic LSAT experience with practice tests taken online. | |
The Best Online LSAT Prep Courses in Colorado Springs

LSATMax LSAT Prep Course
Your secret weapon for getting accepted to the law school of your choice, the LSATMax online LSAT prep course from TestMax, is guaranteed to raise your scores. For a reasonable one-time fee, you'll get instant access to a huge arsenal of tools to help you prepare for the exam on your own time. With countless five-star reviews across TrustPilot, Google Play, and the Apple App Store, LSATMax is clearly the best online LSAT course available.
What makes LSATMax the best online prep course for any pre-law student looking to max out their LSAT scores? First, because it's available on both web and mobile, you will be able to access your course materials at any time. Next, unlike many online courses that use practice questions written by so-called experts, LSATMax only uses actual questions that have appeared on the LSAT. Your membership gives you access to up to 9,000 questions.
There are three LSATMax course packages available. All three contain the full LSATMax course catalog with over 100 hours of video from instructors who have all scored in the 99th percentile on the LSAT themselves. You'll also have opportunities to get personalized help from our instructors via real-time chat, message boards and scheduled office hours Q&A sessions. All students can also access their sample questions using LSATMax's digital LSAT simulator for an authentic experience that replicates and gets you ready for the real LSAT.
Course Packages Available:
All LSATMax packages contain the full course catalog and a subscription to LSAT Prep Plus which gets you access to every LSAT practice exam available from the LSAC. You can choose between 3 flexible packages that give you access for the length of time you need to study for the LSAT.
LSATMax 60: This package gives you 60-day access to the full LSATMax course. It is great for students who have a shorter amount of time to study before their exam or who only need to raise their score a few points.
LSATMax 180: This 180 day access package is designed to fit the needs of most students by giving access to the course for longer than the average time spent studying for the exam.
LSATMax 365: This package is the best value for those who have a longer time frame to study for the exam or need to raise their score as much as possible.
No matter which package you choose, TestMax offers 0% financing for up to a full year through Affirm. Remember, the earlier you begin preparing for the LSAT, the higher your scores will be.
Pros:
Get instant access to flexible packages and pricing
Guaranteed to boost your LSAT score or your money back
Interactive instruction with real LSAT experts
Digital LSAT simulator for 100% realistic test experience
---

TestMasters Online LSAT Prep Course
https://www.testmasters.net/online-lsat-course
The TestMasters Online LSAT Prep Course gives you a chance to watch live training courses for up to 100 days before your LSAT is administered. Available for a moderate price, this course is taught by Robin Singh who holds the record for the most perfect LSAT scores. TestMasters uses a large selection of real questions from previous LSAT exams in its curriculum. Rather than creating on-demand video lessons exclusively for the online course, the TestMasters Prep Course features recorded videos from previous live classes. While the information is good, this lack of interactivity makes you feel more like a fly on the wall of a prep course rather than an active participant.
Pros:
160+ hours of recorded classroom training
Uses real LSAT questions
Cons:
More expensive than most LSAT prep courses
Taught by an instructor who was a "natural" at the LSAT, so it can be hard to relate for those of us who need extra help
---

Blueprint LSAT Prep
Your monthly membership to Blueprint LSAT prep comes with access to some of the most entertaining LSAT prep video lessons available online. You can also use the interactive homework app to work on questions for LSAT practice exams. You'll also get a personalized lesson plan based on the date of your LSAT. The major drawback of the Blueprint online LSAT prep course is that there is a substantial monthly fee. Because there is a strong correlation between scores and how early you start studying, monthly memberships can get very costly. There is a discount offered for purchasing 6- or 12-month memberships in advance.
Pros:
Entertaining instructors
Interactive homework app
Cons:
Expensive monthly membership fee
---
The Best In-Person LSAT Prep Courses in Colorado Springs
A quick note about the in-person LSAT prep courses in the vicinity of Colorado Springs: the popularity of in-person LSAT prep classes has been in a steady decline for a few years, and nowhere else is this change been more pronounced than in Colorado Springs. Even Kaplan, an institute with classes held in the most remote of locations, doesn't offer live LSAT prep classes in the city. Candidates specifically looking for in-person LSAT prep courses will need to travel to the nearby cities of Denver or Boulder to take these classes. These trips would be a roughly 3-hour commute in total, so we strongly recommend that you save this time and opt for an online course instead. All the same, here are our top three picks for the best in-person LSAT prep courses near Colorado Springs.
TestMasters
Address: Auraria Campus in Denver (777 Lawrence Street, Denver, CO 80204), or the University of Colorado Boulder (UCB, Boulder, CO 80309)
Phone: 1-800-696-5728
Links: https://www.testmasters.net/Lsat-Prep-Courses/colorado-denver
https://www.testmasters.net/Lsat-Prep-Courses/colorado-boulder
Why are they a good choice?
TestMasters offer summer LSAT prep courses in both Denver and Boulder. Classes are held between 6:00 p.m. and 10:00 p.m., on Sundays and Thursdays in Denver, and Mondays and Wednesdays in Boulder. Unless you are driving yourself to these classes (paid parking is available at both locations), you'll need to change buses a few times to get to your destination. You'll be attending 60 hours of in-person classes and an additional 100 will be available online. Access to resources like previous question papers, study materials, planners, and online content is given to all students. They are known for hiring excellent tutors who are previous LSAT candidates with scores in the 98th percentile or above.
Kaplan Test Prep
Address: The University of Denver, 2199 S University Blvd, Denver, CO 80208, or,
University of Colorado, Boulder, CO 80309
Phone: 1-800-KAP-TEST
Link: https://www.kaptest.com/study/locations/lsat/colorado-springs/co/
Why are they a good choice?
Kaplan offers in-person LSAT prep classes in both Denver and Boulder in Colorado. With a 3-hour 2-way commute from Colorado Springs, this is not a very practical approach to LSAT preparation for most. These courses offer a total of 28 hour-long live classes. Students who enroll for these classes get unlimited access to their LSAT Channel, which hosts over 80 practice LSATs with self-proctoring tools to help you take them by yourself, access to every LSAT question paper ever released, and 3 real LSAT simulation tests. Additional course material and books are also handed over to students on joining the course.
Elmscott & Haxeleigh LSAT Review
Address: Multiple locations in Denver — call ahead and ask
Phone: 888-342-9353
Link: http://www.elmscott.com/Colorado/Denver/LSAT.html
Why are they a good choice?
Elmscott & Haxeleigh aren't as popular as the other LSAT prep institutes, which have coaching centers across the United States. Their classes are held at multiple locations in Denver such as East Crescent Parkway, Fillmore Street Denver, South Syracuse, and more. You'll need to hash out the location details when you enroll for their LSAT prep course. In addition to in-person group classes, they also offer one-on-one tutoring. Their LSAT Review course is also available for students who need additional accommodations. They offer specialized tutoring with industry experts to skilled students who are already acing their practice LSATs but want to ensure the highest scores.
The Best Law Schools Near Colorado Springs
Colorado is home to two universities that offer an ABA-accredited degree in law. Candidates preparing for the LSAT can have an in-depth look at both the schools and what they offer in our article examining the Top Law Schools in Colorado.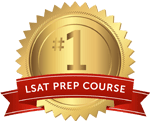 Get the #1-Rated LSAT Prep for free.
Try Risk Free
✓ No card required
✓ 1 minute setup