The law and Baltimore have a long and notorious history as Baltimore constantly ranks as one of the most criminally troubled cities in the United States. Nevertheless, with all of its problems, Baltimore has a rich and important past that gives the city character and shapes its identity. This blue-collar city develops some of the hardest working and most motivated individuals in the country, the perfect recipe for succeeding in a career in law. Not to mention that attorneys in Baltimore make an annual salary of approximately $98,000 on average, not too shabby.
Becoming a lawyer in Baltimore is a noble endeavor and a crucial part of that journey is to take the LSAT. Your LSAT score will ultimately be a big part of determining whether you are accepted to attend one of the great law schools in or around the Baltimore area. Law schools such as the University of Baltimore School of Law and University of Maryland School of Law both heavily weigh the LSAT when deciding on your admission candidacy. Luckily, there is an ever-growing abundance of resources that can help you prepare for this all important test. In-person and online courses help you familiarize yourself with the test and teach you the strategies/tips/tricks that will ultimately help you master the exam.
Although there are tons of LSAT resources out there, choosing the right prep class is crucial to your success. Combing through reviews and results is both time consuming and frustrating and, as a busy student or employee, you probably don't have the time to dedicate to this process. To help you with your search and ensure you end up in the perfect prep class for you, we have done the research and prepared a list of the best in-person and online LSAT courses in Baltimore. With over 10 years of experience and thousands of LSAT prep success stories in Maryland, we know what features a good LSAT course must have so therefore we only recommend courses with the following:
Real LSAT questions and tests (Prep Tests) from previous years
Detailed video explanations of every question type and concept
Flexible pricing to accommodate any budget
Some sort of support system and materials to use during and after the class
Online vs In-Person LSAT Classes
Everyone has their own optimal learning style so it's important to choose the class type that is right for you. In-person classes offer a more hands-on experience but are generally paired with a rigid schedule. Getting to your class is something that is often overlooked and should be a factor when you decide what prep course is ultimately best for you. While Baltimore isn't a massive metropolis, the LSAT prep centers are very spread out and aren't always close to convenient public transport. Some top-rated classes are even as far out as Ellicott City, which is at least a 25 minute drive from downtown Baltimore. These prep classes are also expensive so make sure you can get to them on time every week. It's also very important to select the right instructor for an in-person course as their teaching style and enthusiasm can make or break a course.
Online courses offer much more flexibility since resources and lessons are available on-demand and you don't have to drive to a physical location. This definitely helps when you already have a busy schedule since you can customize your studying schedule to fit your needs. No need to drive in Baltimore rush hour traffic when you can take your LSAT prep course from home. Instructors may not be physically available, but these days, online courses have gotten so robust that they have very strong support systems built in so all of your questions are quickly answered by LSAT prep experts. Another key benefit of online classes is they are far cheaper than in-person classes. You likely aren't earning big-time lawyer dollars yet, so going with the more cost-effective option usually makes sense. To get a full breakdown of online vs in-person courses click here.
Lastly, it is extremely important to remember that the days of the paper/pencil LSAT are officially over. The LSAT is now a digital exam administered on a tablet, so selecting a course that offers an app to simulate this radical change is definitely a good idea as well.
| | |
| --- | --- |
| Pros of an Online Course | Pros of an In-Person Course |
| Flexible schedule | In-person instructors |
| Resources & tests available any time | Chance to meet peers |
| Cheaper | |
| Personalized to improve your problem areas | |
| Simulates real LSAT which is taken digitally on a tablet | |
The Best Online LSAT Prep Courses in Baltimore

LSATMax LSAT Prep Course
Your secret weapon for getting accepted to the law school of your choice, the LSATMax online LSAT prep course from TestMax, is guaranteed to raise your scores. For a reasonable one-time fee, you'll get instant access to a huge arsenal of tools to help you prepare for the exam on your own time. With countless five-star reviews across TrustPilot, Google Play, and the Apple App Store, LSATMax is clearly the best online LSAT course available.
What makes LSATMax the best online prep course for any pre-law student looking to max out their LSAT scores? First, because it's available on both web and mobile, you will be able to access your course materials at any time. Next, unlike many online courses that use practice questions written by so-called experts, LSATMax only uses actual questions that have appeared on the LSAT. Your membership gives you access to up to 9,000 questions.
There are three LSATMax course packages available. All three contain the full LSATMax course catalog with over 100 hours of video from instructors who have all scored in the 99th percentile on the LSAT themselves. You'll also have opportunities to get personalized help from our instructors via real-time chat, message boards and scheduled office hours Q&A sessions. All students can also access their sample questions using LSATMax's digital LSAT simulator for an authentic experience that replicates and gets you ready for the real LSAT.
Course Packages Available:
All LSATMax packages contain the full course catalog and a subscription to LSAT Prep Plus which gets you access to every LSAT practice exam available from the LSAC. You can choose between 3 flexible packages that give you access for the length of time you need to study for the LSAT.
LSATMax 60: This package gives you 60-day access to the full LSATMax course. It is great for students who have a shorter amount of time to study before their exam or who only need to raise their score a few points.
LSATMax 180: This 180 day access package is designed to fit the needs of most students by giving access to the course for longer than the average time spent studying for the exam.
LSATMax 365: This package is the best value for those who have a longer time frame to study for the exam or need to raise their score as much as possible.
No matter which package you choose, TestMax offers 0% financing for up to a full year through Affirm. Remember, the earlier you begin preparing for the LSAT, the higher your scores will be.
Pros:
Get instant access to flexible packages and pricing
Guaranteed to boost your LSAT score or your money back
Interactive instruction with real LSAT experts
Digital LSAT simulator for 100% realistic test experience
---

Blueprint LSAT Prep
Your monthly membership to Blueprint LSAT prep comes with access to some of the most entertaining LSAT prep video lessons available online. You can also use the interactive homework app to work on questions for LSAT practice exams. You'll also get a personalized lesson plan based on the date of your LSAT. The major drawback of the Blueprint online LSAT prep course is that there is a substantial monthly fee. Because there is a strong correlation between scores and how early you start studying, monthly memberships can get very costly. There is a discount offered for purchasing 6- or 12-month memberships in advance.
Pros:
Entertaining instructors
Interactive homework app
Cons:
Expensive monthly membership fee
---

Kaplan Live Online LSAT Training
https://www.kaptest.com/lsat/courses/lsat-prep-live-online
Delivered over the course of eight live classes, the Kaplan Live Online LSAT Training also includes two live, proctored LSAT practice exams. While the Kaplan instructors have good reviews, this 32-hour course is more expensive than many alternatives offering 100+ hours of video training. Kaplan also allows students to purchase three additional hours of one-on-one training by upgrading to the Live Online PLUS plan. One drawback to the format of the Kaplan Live LSAT training is that it's not very flexible: you must attend classes during specific times, or attend a make-up session later.
Pros:
Access to 80+ real LSAT tests
Includes LSAT lesson books
Cons:
One of the most expensive online LSAT courses
Must attend live classes during scheduled times
Only 32 hours of video training included
---
The Best In-Person LSAT Prep Courses in Baltimore
Manhattan Review
Address: Baltimore Teaching Center, The Hilton, 401 West Pratt Street, Baltimore, MD 21201
Phone: (410) 999-6300
Link: https://www.manhattanreview.com/baltimore-lsat-prep-courses/
Why are they a good choice?
The Manhattan Review's in-person coaching classes in Baltimore city are closer and more well connected to the south-western part of the city as they're held near West Pratt Street. TMR has been in this field for more than 10 years and has the nuances of LSAT preparation coaching perfected. The Baltimore LSAT coaching center is as good as the rest of their LSAT coaching centers located across the United States. The benchmark for hiring their tutors is scoring in the 99th percentile for their subject. This means you get to study under the best there are in the field. They're a well-renowned brand for providing in-person coaching classes that cater to the needs of all kinds of students.
Kaplan LSAT Prep Classes
Address: Inn at The Colonnade, 4 West University Parkway, Baltimore, MD 21218
Phone: (214) 254-3620
Link: https://www.kaptest.com/study/locations/lsat/baltimore/md/
Why are they a good choice?
Kaplan's In-person LSAT coaching classes are held in a central location within the city limits. As with their other US in-person coaching centers, the Baltimore city LSAT prep classes are also well planned, received, and reviewed. Even though the state of Maryland only has two accredited Law Colleges, student enrollments in the KAPLAN center are quite high. You can ask for customized study plans if large classrooms aren't your flavor. All students get access to their library with an extensive collection of LSAT resources, previous question papers, video tutorials, and more. Study materials are handed over to the students immediately following enrollment so they can get a jump start on their LSAT preparations. The unique advantage offered by Kaplan is access to their 'The LSAT Channel' that has self-study tools, self-proctored test options, and every single LSAT question that has appeared in the previous years, plus more.
TestMasters
Address: Hampton Inn & Suites, Baltimore Inner Harbor, 131 East Redwood Street, Near the Charles Center Metro, Baltimore, MD 21202
Phone: 410-539-7888
Link: https://www.testmasters.net/Lsat-Prep-Courses/maryland-baltimore
Why are they a good choice?
TestMasters provides a dual-study course that has 60 hours of in-person coaching that's done in their group study classes, and 100 hours of 'Online Coaching' that you can access from anywhere. They offer 24/7 support to all their students which comes in handy as most students keep erratic hours. Their LSAT question bank has all the official LSAT question papers since 1991. Instructors need to have scored in the 98th percentile or above to be hired by TestMasters, so you're in good hands. They have classes in almost 100 cities across the United States and once you enroll at one center, you can attend classes in any of these locations based on your convenience. Just make sure you're in-sync with the course schedule. Their Baltimore LSAT Classes are held at East Redwood Street which is very well connected via the metro line so the commute isn't a hassle.
Manhattan Elite Prep
Address: Courtyard Baltimore, Downtown/Inner Harbor, 1000 Aliceanna St,. Baltimore, MD 21202
Phone: (443) 451-1375
Link: https://www.manhattaneliteprep.com/lsat-baltimore-prep-course-class/
Why are they a good choice?
The Manhattan Elite's In-person LSAT classes are held at Aliceanna Street which is kind of remote for most city dwellers. Thankfully, all the LSAT prep courses they offer can be taken both in-person as well as online. Once enrolled, you'll have access to all their study material and online resources within 48 hours. They offer a wide range of courses for laid-back learning over an extended period, as well as crash courses that can be crammed up within a week. You can save on some moolah if you sign up early: roughly two weeks before the commencement of courses. Interesting games are also included in the syllabus to teach logical reasoning. You can request post-class reviews for topics you find difficult.
The Best Law Schools Near Baltimore
| | | | |
| --- | --- | --- | --- |
| LAW SCHOOL | LOCATION | WEBSITE | ADMISSIONS EMAIL |
| University of Baltimore School of Law | Baltimore, Maryland | https://law.ubalt.edu/ | lawadmissions@ubalt.edu |
| University of Maryland Francis King Carey School of Law | Baltimore, Maryland | https://www.law.umaryland.edu/ | admissions@law.umaryland.edu |
Get an in-depth look at the 'Top Law Schools in Baltimore, Maryland' on our blog.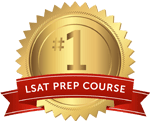 Get the #1-Rated LSAT Prep for free.
Try Risk Free
✓ No card required
✓ 1 minute setup