There are many reasons to want to be in Long Beach, and studying law is certainly a good one. Here, you are just miles away from Los Angeles, one of the biggest cities in the United States, so while the field of employment for lawyers is competitive, it is also quite large. There are plenty of ongoing issues that require legal counsel, ranging from housing the homeless to environmental issues. While studying and practicing law is time-consuming, you should make time to enjoy the scenery of Long Beach. Southern California is one of the more beautiful areas in the world, with plenty to see and plenty to do. For those who prefer staying on the water, you could spend a night on the Queen Mary, a cruise ship hotel with a spa, dining and more. In Long Beach, you'll find Knott's Berry Farm, a theme park that has preserved its old-time feel. The city is host to many fabulous museums and wonderful dining opportunities. On top of all of that, the weather is perfect almost all of the time. Because of all of this appeal, it is quite expensive to live in Long Beach. It's a good thing that being a lawyer here pays: the average lawyer in Long Beach makes $128,000 a year.
With Long Beach being so close to Los Angeles, there is no shortage of law schools to attend. Both UCLA and USC are schools that rank or have ranked in the top 20 law programs in the country. These aren't the only schools near Long Beach, but any aspiring law professional would be thrilled to gain acceptance to either. It should come as no surprise then that these school sare highly selective and very competitive. While your academic performance up to this point is a crucial factor regarding your chances for admission at one of these top schools, the score you receive on the entrance exam, the LSAT, will also be heavily weighed. The LSAT is known for its difficulty, but it isn't an impossible test. With the right kind of preparation, you can go into the LSAT feeling confident.
Finding a prep course for the LSAT is another source of stress surrounding the exam. There are so many options out there these days that it is hard to know where to even start looking. Considering the importance of this exam, this process can be especially daunting. The type of prep course you ultimately decide on will be informed by the type of learner you are. Here, you will learn more about some of the different types of prep courses, and which ones are better for who. With our experience and knowledge of LSAT prep courses, you will be able to more easily make a decision on the best LSAT prep course for you. Before we go any further into specifics, there are specific things we think that every LSAT prep course should include. Those things are:
Actual LSAT questions from years previous.
Detailed video/in-person explanations of the types of questions you'll receive.
A sliding scale for pricing.
A support system to help you with your prep even when you are not in class.
Online vs In-Person LSAT Classes
There are many factors that will come into play when you are deciding what course to take for your LSAT prep. The first of these factors is going to be where you study. The traditional set-up is in-person courses, but with advancements in technology, online courses are every bit as useful these days. There are differences between them, certainly, but the number of available resources between online classes and in-person classes are just about the same these days. So, what separates the two? Let's take a look.
Those who prefer a more traditional classroom structure will want to take in-person courses. These courses require quite the commitment, both in time and in money. In-person courses typically last for two months and come with an abundance of resources. Here, you'll have an instructor who is well versed in the LSAT. Most of these courses break the LSAT down into its three sections and help you with how to strategize for each section. On top of the time you spend in the classroom, you will most likely receive online support as well. This can range from videos to access to actual instructors who will help you or answer any questions via email. The main downside to in-person courses is that they are very expensive. Every year, the case for in-person courses becomes harder to make as online courses are more able to replicate the classroom setting.
Online courses are going to be best for those who like or need flexibility, want to be able to prepare on a budget, and don't mind not being in a traditional setting. As mentioned above, these courses offer close to if not the same amount of resources that in-person classes do. While you won't have the same one-on-one relationship with your instructor, you will still have support in some way or another. Sometimes this is through email, while other times it may be in the form of a video chat. Most online courses are taught via video, though some offer a virtual classroom where video sessions are conducted with you, an instructor and other students. The virtual classrooms are typically a bit more expensive and more time consuming than courses that only offer video lessons. With video lessons, you can go at your own pace and never worry that you are falling behind, or get bored because you are so far ahead. These classes allow you to do your prep wherever you want, whenever you want. Ideal for the fulltime worker, parent, or overall busy person, you'll also not be too alarmed by the price tag: these courses as significantly cheaper than in-person classes.
Whether you choose online courses or in-person courses, you will want to make sure that whichever option you sign up for offers practice exams. This is the best way to see how you are doing heading into your exam, pinpointing your strengths and weaknesses and allowing you to work on trouble spots. Some courses will administer these practice exams evenly throughout your studying, while others will give you a whole bunch to take at your leisure. These practice exams are typically actual LSATs from years previous, so you will get a good feel of how the test is going to go on your examination date.
Pros of an In-Person Course:
In-person resources such as teachers, books, and peers.
A structured system that goes at a specific pace, allowing you to focus on one thing at a time.
Take practice tests in a realistic environment.
Pros of an Online Course:
Make your own schedule.
An expansive list of readily available resources.
Less expensive than In-Person.
Personalized problem-solving.
Take as many practice tests as you want.
The Best Online LSAT Prep Course in Long Beach

LSATMax LSAT Prep Course
Your secret weapon for getting accepted to the law school of your choice, the LSATMax online LSAT prep course from TestMax, is guaranteed to raise your scores. For a reasonable one-time fee, you'll get instant access to a huge arsenal of tools to help you prepare for the exam on your own time. With countless five-star reviews across TrustPilot, Google Play, and the Apple App Store, LSATMax is clearly the best online LSAT course available.
What makes LSATMax the best online prep course for any pre-law student looking to max out their LSAT scores? First, because it's available on both web and mobile, you will be able to access your course materials at any time. Next, unlike many online courses that use practice questions written by so-called experts, LSATMax only uses actual questions that have appeared on the LSAT. Your membership gives you access to up to 9,000 questions.
There are three LSATMax course packages available. All three contain the full LSATMax course catalog with over 100 hours of video from instructors who have all scored in the 99th percentile on the LSAT themselves. You'll also have opportunities to get personalized help from our instructors via real-time chat, message boards and scheduled office hours Q&A sessions. All students can also access their sample questions using LSATMax's digital LSAT simulator for an authentic experience that replicates and gets you ready for the real LSAT.
Course Packages Available:
All LSATMax packages contain the full course catalog and a subscription to LSAT Prep Plus which gets you access to every LSAT practice exam available from the LSAC. You can choose between 3 flexible packages that give you access for the length of time you need to study for the LSAT.
LSATMax 60: This package gives you 60-day access to the full LSATMax course. It is great for students who have a shorter amount of time to study before their exam or who only need to raise their score a few points.
LSATMax 180: This 180 day access package is designed to fit the needs of most students by giving access to the course for longer than the average time spent studying for the exam.
LSATMax 365: This package is the best value for those who have a longer time frame to study for the exam or need to raise their score as much as possible.
No matter which package you choose, TestMax offers 0% financing for up to a full year through Affirm. Remember, the earlier you begin preparing for the LSAT, the higher your scores will be.
Pros:
Get instant access to flexible packages and pricing
Guaranteed to boost your LSAT score or your money back
Interactive instruction with real LSAT experts
Digital LSAT simulator for 100% realistic test experience
---

Blueprint LSAT Prep
Your monthly membership to Blueprint LSAT prep comes with access to some of the most entertaining LSAT prep video lessons available online. You can also use the interactive homework app to work on questions for LSAT practice exams. You'll also get a personalized lesson plan based on the date of your LSAT. The major drawback of the Blueprint online LSAT prep course is that there is a substantial monthly fee. Because there is a strong correlation between scores and how early you start studying, monthly memberships can get very costly. There is a discount offered for purchasing 6- or 12-month memberships in advance.
Pros:
Entertaining instructors
Interactive homework app
Cons:
Expensive monthly membership fee
---

Kaplan Live Online LSAT Training
https://www.kaptest.com/lsat/courses/lsat-prep-live-online
Delivered over the course of eight live classes, the Kaplan Live Online LSAT Training also includes two live, proctored LSAT practice exams. While the Kaplan instructors have good reviews, this 32-hour course is more expensive than many alternatives offering 100+ hours of video training. Kaplan also allows students to purchase three additional hours of one-on-one training by upgrading to the Live Online PLUS plan. One drawback to the format of the Kaplan Live LSAT training is that it's not very flexible: you must attend classes during specific times, or attend a make-up session later.
Pros:
Access to 80+ real LSAT tests
Includes LSAT lesson books
Cons:
One of the most expensive online LSAT courses
Must attend live classes during scheduled times
Only 32 hours of video training included
---
The Best In-Person LSAT Prep Course in Long Beach
TestMasters:
Address-
Golden Sails Hotel
6285 East Pacific Coast Highway
Long Beach, CA 90803
Phone Number-(562) 596-1631
Link-https://www.testmasters.net/Lsat-Prep-Courses/california-long-beach
Why they are a good choice
TestMasters makes sure that you have everything you need to succeed, both in the classroom and at home. The curriculum for TestMasters LSAT prep was designed by Robin Singh, the world record holder for most perfect scores on the LSAT. Here, you are promised an instructor who scored in the 98th percentile or better of the LSAT, plus plenty of online support. 60 hours of classroom time and 100 hours of video support make this an appealing choice, and the 20 full-length practice exams sweeten the pot. Online response is quick, and the in-person environment is intimate. These courses are held just northwest of the Seal Beach National Wildlife Refuge, putting you almost directly on the ocean.
Manhattan Elite Prep:
Address-
Long Beach Marriott
4700 Airport Plaza Drive
Long Beach, CA 90815
Phone Number-(800) 858-0152
Link-https://www.manhattaneliteprep.com/lsat-preparation-tutor-class-long-beach/
Why they are a good choice
Manhattan Elite Prep offers flexible options to ensure that no matter what type of prep course you need, they have you covered. They offer in-person classes and optional personalized tutoring for those who prefer a one-on-one experience. Whether you choose personal tutoring or a classroom setting, you will have full access to MEP's online library or resources. Each class has one to two instructors, all of whom have taken and performed well on the LSAT in the past. The classroom's convenient location is just south of Long Beach Airport.
Kaplan Test Prep:
Address-
California State University Long Beach
1250 Belflower Boulevard
Long Beach, CA 90840
Phone Number-(800) 527-8378
Link-https://www.kaptest.com/study/locations/lsat/long-beach/ca/
Why they are a good choice
Kaplan is arguable the biggest in-person test prep firm in the United States. You can find their classes in most big cities, and they are often taught with support from local universities. They have built a reputation for helping students and having a huge amount of resources. When you take the in-person courses, you not only get scheduled online support, but all the on-demand support you need as well. On top of all of this, every LSAT ever administered is available to study and to practice will. Kaplan in Long Beach is held at California State University Long Beach, right next to the Earl Burns Miller Japanese Garden, in between Highway 1 and the 405.
The Best Law Schools Near Long Beach
Trying to go to the best law school near Long Beach? Check out our list of the best law schools in California.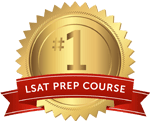 Get the #1-Rated LSAT Prep for free.
Try Risk Free
✓ No card required
✓ 1 minute setup