Fort Collins is known as a college town. What started as a military outpost in 1864 is now home to Colorado State University and a thriving art and dining scene. Those interested in legal history might be interested to know that Fort Collins was one of the last states to end prohibition, not allowing the sale of alcohol until 1969. During the same time, anti-war and civil rights protests lead to the burning of several Colorado State University buildings.
Colorado State University is the main economic driver of Fort Collins, and also a key contributing factor as to why it is the fourth largest city in Colorado. Because of access to beautiful scenery, proximity to Denver, Aurora and Boulder, plus the number of recreational activities available, Fort Collins is a great place to live. It could also be a great place to start a career. Lawyers in Fort Collins on average make $90,000 per year.
Those looking to continue their education with an eye towards a career in law will have two options within an hour of Fort Collins. Both the University of Colorado and the University of Denver have law programs that are well respected throughout the nation. Because of their location and decent national rankings, both of these schools are rather competitive when it comes to admissions, with the University of Colorado being the more difficult of the two to get in. Students who apply to either of these schools will need to have a strong track record of above-average academic performance.
That alone won't get you in, though. Students will also need to do very well on the law school admission test, also known as the LSAT. The LSAT has long been known for its difficulty and for the stress that students feel going into it. It is true that the LSAT is incredibly difficult, but it is not impossible. With plenty of studying and a good strategy, you can go into the LSAT with a head full of confidence. To do this, you are going to need an LSAT prep course.
The search for an LSAT prep course might not be so easy. In fact, there are so many out there that some people have a hard time even knowing where to start looking. Considering the importance of the LSAT, it makes sense that this is a big decision. You want to make sure that you are as best prepared as you can be going into the biggest and most difficult test of your life.
Knowing which course to choose can be confusing. There are so many different types with so many different teaching methods. Considering the amount of time you'll be spending studying the LSAT, you will want to make sure that you are comfortable with the decision you have made. So, how do you know if you made the right choice?
In this article, we will discuss some of the things we think are critical for a successful LSAT prep course. With the information provided, you should be able to more easily and confidently make a decision about which LSAT prep course is right for you. Before we take a deep dive into the details, there are some things that we think are necessary for any good LSAT prep course:
Actual LSAT questions from previous years.
Detailed video/in-person explanations of the types of questions you'll receive.
A sliding scale for pricing.
A support system to help you with your prep even when you are not in class.
Online vs In-Person LSAT Prep Courses
The search for your LSAT prep course should begin with location. This may seem trivial, but considering the amount of time that you will be putting into your studies, you want to make sure that you are comfortable, committed, and able to focus wherever it is that you are doing your studies.
There are two main options regarding location: in-person or online. In-person LSAT courses are probably what people think about when they imagine an LSAT prep course, but online courses these days offer all the same amount of resources and support that in-person courses do. While they have the goal, they get there in very different ways. Why choose one over the other? Let's take a look.
Students that love being in the classroom will probably want to opt for an in-person LSAT prep course. Here, you'll be placed with a group of peers that acts as a built-in support system. You will be able to see other ways of thinking about the LSAT and have a room full of people who can help you if you get stuck. Class sizes are kept small so that each student has plenty of access to the instructor. These instructors could be hired for several reasons, but one thing is constant; each of them is an expert in some way on the LSAT. Those curious about hiring guidelines can typically find them on the course website.
Once students are away from the classroom, most in-person courses offer extra learning in the form of video lessons. Some courses only offer these video lessons for the duration of the course, meaning you won't have access to them once the course is over. Most courses run 6-8 weeks in length and meet once or twice a week during that time. Because of this, in-person LSAT prep is inflexible when it comes to scheduling. This is why you will want to make sure you are fully committed to your course before signing up. This isn't the only downside to in-person LSAT prep. These courses are incredibly expensive.
Those who need flexibility in their schedule will want to go with online LSAT prep. Because these courses are taught via video lessons, they can be done at any time and anywhere. This is especially great for a student who may be in the middle of a career change and has to study for the LSAT while still holding down a job. You won't have the same built-in support system with online courses, but some students may prefer that. In fact, online courses are also especially good for students who prefer to learn at their own pace. With online LSAT prep, you never have to worry about the embarrassment and pressure of falling behind or the boredom of getting too far ahead.
You will also have as many resources and as much support as you would if you took an in-person LSAT course, the support just looks different. Here, you'll find support in the form of email. Some courses even offer 24-hour email support, for those students who study in the off hours of the day. Not only are online LSAT prep courses more flexible when it comes to scheduling, but they are also more accessible when it comes to affordability. Online LSAT prep courses only cost a fraction of what in-person LSAT prep courses cost. When you consider the flexibility and the affordability of online LSAT prep courses, it makes sense how popular they have become.
One of the critical elements of LSAT prep is the practice exams. These exams are the best way to see how you are progressing in your journey to face the towering LSAT. Practice exams allow you to see where you are struggling and hone in on a strategy so you can successfully navigate the LSAT. You will also get an authentic test-taking experience and be more prepared going into your test date because these are actual LSATs from previous years. Different courses will give out in different ways. Some courses believe in the fewer the better, offering practice exams at strategic points throughout a course, while others will make accessible as many practice exams as a student wants.
Pros of an In-Person Course:
In-person resources such as teachers, books, and peers.
A structured system that goes at a specific pace, allowing you to focus on one thing at a time.
Take practice tests in a realistic environment.
Pros of an Online Course:
Make your own schedule.
An expansive list of readily available resources.
Less expensive than In-Person.
Personalized problem-solving.
Take as many practice tests as you want.
Best Online LSAT Prep Courses in Fort Collins

LSATMax LSAT Prep Course
Your secret weapon for getting accepted to the law school of your choice, the LSATMax online LSAT prep course from TestMax, is guaranteed to raise your scores. For a reasonable one-time fee, you'll get instant access to a huge arsenal of tools to help you prepare for the exam on your own time. With countless five-star reviews across TrustPilot, Google Play, and the Apple App Store, LSATMax is clearly the best online LSAT course available.
What makes LSATMax the best online prep course for any pre-law student looking to max out their LSAT scores? First, because it's available on both web and mobile, you will be able to access your course materials at any time. Next, unlike many online courses that use practice questions written by so-called experts, LSATMax only uses actual questions that have appeared on the LSAT. Your membership gives you access to up to 9,000 questions.
There are three LSATMax course packages available. All three contain the full LSATMax course catalog with over 100 hours of video from instructors who have all scored in the 99th percentile on the LSAT themselves. You'll also have opportunities to get personalized help from our instructors via real-time chat, message boards and scheduled office hours Q&A sessions. All students can also access their sample questions using LSATMax's digital LSAT simulator for an authentic experience that replicates and gets you ready for the real LSAT.
Course Packages Available:
All LSATMax packages contain the full course catalog and a subscription to LSAT Prep Plus which gets you access to every LSAT practice exam available from the LSAC. You can choose between 3 flexible packages that give you access for the length of time you need to study for the LSAT.
LSATMax 60: This package gives you 60-day access to the full LSATMax course. It is great for students who have a shorter amount of time to study before their exam or who only need to raise their score a few points.
LSATMax 180: This 180 day access package is designed to fit the needs of most students by giving access to the course for longer than the average time spent studying for the exam.
LSATMax 365: This package is the best value for those who have a longer time frame to study for the exam or need to raise their score as much as possible.
No matter which package you choose, TestMax offers 0% financing for up to a full year through Affirm. Remember, the earlier you begin preparing for the LSAT, the higher your scores will be.
Pros:
Get instant access to flexible packages and pricing
Guaranteed to boost your LSAT score or your money back
Interactive instruction with real LSAT experts
Digital LSAT simulator for 100% realistic test experience
---

Law School Admission Council Official LSAT Prep
https://www.lsac.org/lsat/prep
The Law School Admission Council (LSAC) is the organization that administers the actual LSAT, so their official prep course is definitely worth looking at. While this is one of the least expensive LSAT prep products available, there are also some large omissions. First, the LSAC only uses practice tests for their online platform, not authentic LSAT questions from past tests. Second, while access to the real test interface is a nice touch, there is little actual instruction in this package. Due to the low price and these missing pieces, this service is best used as a supplement to your study rather than your primary prep course.
Pros:
Uses the real LSAT test interface
Low price
Cons:
Just the practice tests, so no instruction is included
Practice questions aren't taken from real LSATs
---

TestMasters Online LSAT Prep Course
https://www.testmasters.net/online-lsat-course
The TestMasters Online LSAT Prep Course gives you a chance to watch live training courses for up to 100 days before your LSAT is administered. Available for a moderate price, this course is taught by Robin Singh who holds the record for the most perfect LSAT scores. TestMasters uses a large selection of real questions from previous LSAT exams in its curriculum. Rather than creating on-demand video lessons exclusively for the online course, the TestMasters Prep Course features recorded videos from previous live classes. While the information is good, this lack of interactivity makes you feel more like a fly on the wall of a prep course rather than an active participant.
Pros:
160+ hours of recorded classroom training
Uses real LSAT questions
Cons:
More expensive than most LSAT prep courses
Taught by an instructor who was a "natural" at the LSAT, so it can be hard to relate for those of us who need extra help
---
Best In-Person LSAT Prep Courses in Fort Collins
TestMasters
Address-University of Colorado Boulder, Boulder, CO 80309
Phone Number-(800) 696-5728
Link-https://www.testmasters.net/Lsat-Prep-Courses/colorado-fort-collins
Why they are a good choice
The TestMasters curriculum was developed by the world record holder for most perfect scores on the LSAT, Robin Singh. It has been proven to be successful. Part of the success can be attributed to the amount of time that TestMasters gives you to prepare. Here, you'll get 60 hours of in-person instruction, plus an additional 100 hours of video lessons to complete away from the class. All TestMasters instructors have scored in the 98th percentile or better on the LSAT. TestMasters is located one hour southwest of Fort Collins in Boulder.
Manhattan Review
Address-Manhattan Review GMAT GRE LSAT Prep, Denver Teaching Center at the Hyatt, 650 15th Street, Denver, CO 80202
Phone Number-(303) 309-4028
Link-https://www.manhattanreview.com/denver-lsat-prep-courses
Why they are a good choice
Manhattan Review thinks the best way to teach a student is to their individual strengths. They perform evaluations before and during the course to find out how each student learns best and then applies that information to the LSAT prep process. Because of this, Manhattan Review is now able to boast students in some of the best law firms and law schools in the country. Manhattan Review is located just over one hour south of Fort Collins in Denver.
Manhattan Elite Prep
Address-Embassy Suites Denver – Aurora, 4444 North Havana Street, Denver, CO 80239
Phone Number-(720) 282-4012
Link-https://www.manhattaneliteprep.com/lsat-denver-prep-course-class/
Why they are a good choice
Manhattan Elite Prep was designed with the busy student in mind. Ideal for someone who is in the middle of a career change and doesn't have time for a full 6-8 week course, you'll have the option of a week-long course or a weekend crash course. Knowing that teaching the LSAT in an abbreviated amount of time is so difficult, Manhattan Elite Prep hires only the best instructors and gives its students access to a vast supply of self-directed study resources. Manhattan Elite Prep is also located in Denver.
The Best Law Schools Near Fort Collins
Interested in going to the best law school near Fort Collins? Check out the best law schools in Colorado.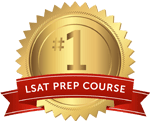 Get the #1-Rated LSAT Prep for free.
Try Risk Free
✓ No card required
✓ 1 minute setup