Salinas is not only the biggest city in Monterey County, but it also serves as the main business, industrial and governmental center for the region. The impressive agricultural industry in Salinas has led to the city being nicknamed the "Salad Bowl of the World." Those looking to start a career in law in Salinas might find ample opportunity as it has a persistent crime problem. Though crime rates have dropped by 75% since 2015, it is still above both the California and the national average. Not only may there be ample opportunity for employment, but being a lawyer in Salinas pays as well: the average salary for a lawyer in Salinas is about $105,000 per year.
Students in Salinas who are looking to continue their education and pursue a career in law have a wealth of options when it comes to law school, as Northern California is home to some of the best law schools in the Country. Within an hour and a half of Salinas, you'll find Stanford, the University of California – Berkeley, and the University of California – Davis. Both Stanford and UC Berkeley are top 10 law programs in the nation, with UC Davis firmly being in the top 40. With that in mind, these schools certainly aren't easy to get into. Students who apply here will most likely have an outstanding resume when it comes to academic performance.
This isn't the only determining factor for admissions, though. Students will also need to do exceedingly well on the law school admission test, known as the LSAT. The LSAT burdens the students who take it with a lot of stress, and for good reason: it is known as one of the most difficult exams in the academic world. While the LSAT is incredibly difficult, it is not impossible. With focused studying and a developed strategy, students can go into the LSAT with confidence. The best way to achieve this is with an LSAT prep course.
Finding the right LSAT prep course is going to take a little more work than firing up Google and typing in "LSAT prep course." The search is actually not so easy. When you consider the amount of time you will be studying and the importance of those studies, it follows that you want to make sure that you have picked out the best course for yourself. The reason this isn't easy is that no two classes are the same. We now know that each student learns differently, which is why we see more styles of teaching pop up. You will want to evaluate how you learn best and choose a course that is compatible with that. How will you accomplish this?
In this article, we will go over some of the most important considerations you will be faced with on your search for the right LSAT prep course. Your decision regarding your LSAT prep course should be made easier with the information provided in this article. The aim is to be able to confidently pick an LSAT prep course that will have you set up to be as successful as possible on the LSAT. Before we look at the details, there are some things we think of as prerequisites for any good LSAT prep course. Those things are:
Actual LSAT questions from previous years.
Detailed video/in-person explanations of the types of questions you'll receive.
A sliding scale for pricing.
A support system to help you with your prep even when you are not in class.
Online vs In-Person LSAT Prep Courses
One of the most important things to consider when choosing your LSAT prep course is going to be the location of the course. This should also be your first consideration. You will be spending a whole lot of time studying for this test, so you want to make sure that you put yourself in a setting where you can be physically comfortable and able to give your full focus. You will also want to make sure you can fully commit to the course that you are taking.
When it comes to location, you have two options: in-person or online. Common thinking may place a student in the classroom, but with modern technology, you can get everything out of an online course that you can from in an in-person course. While the approach of these two courses is different, the goal is the same. What are the reasons for choosing one over the other? Let's take a look.
For those who prefer the classroom setting, in-person LSAT prep will be the more attractive of the two options. With in-person LSAT prep, you will be placed in a classroom with a group of peers. This works brilliantly as a built-in support system. You'll be able to bounce ideas off of your fellow students, and you will be in an environment that is hyper-focused on the LSAT. Class sizes are kept small to ensure that each student has plenty of time with the instructor. These instructors are hired for a variety of reasons, but each of them has some level of expertise on the LSAT. Those curious about hiring guidelines can typically find them on the course website.
Once outside of the classroom, it is common for in-person LSAT prep courses to offer additional learning by way of video lessons. For some courses, these lessons are only available for the duration of the course, which might be something you would like to look into before committing to a course. Courses typically run 6-8 weeks and meet twice a week during this time. Because of this, in-person LSAT prep course scheduling is inflexible at best. This isn't the only downside to in-person LSAT prep: these courses are also very expensive.
Those who prefer flexibility will find that online LSAT prep courses are more attractive. These courses are taught via video lessons which allows the student to do them whenever they would like and wherever they would like. You'll be given plenty of resources and receive support through email assistance. Some courses even offer 24-hour online support for those who study during the odd hours of the day. This could be especially beneficial for students who are in the midst of a career change and have to hone in on the LSAT while still maintaining employment elsewhere.
The flexibility of these courses is also great for students who prefer to learn at their own pace. With online LSAT prep, you never have to worry about falling behind or getting too far ahead. The flexibility isn't the only perk of online LSAT prep; these courses are also more affordable than in-person LSAT prep courses. In fact, they only cost a fraction of their in-person counterparts. When you consider the flexibility, accessibility, and affordability of online LSAT prep, it is hard not to see it as the superior option.
Whether you choose online or in-person, you need to make sure your LSAT prep includes one critical element: practice exams. These exams will inform you as to your weaknesses and allow you to develop a strategy before your big test day. You will also get an authentic LSAT experience, as the practice exams are actual LSATs from previous years. These will be administered differently depending on the course. Some will offer very few, while others will offer what could seem like an unlimited amount.
Pros of an In-Person Course:
In-person resources such as teachers, books, and peers.
A structured system that goes at a specific pace, allowing you to focus on one thing at a time.
Take practice tests in a realistic environment.
Pros of an Online Course:
Make your own schedule.
An expansive list of readily available resources.
Less expensive than In-Person.
Personalized problem-solving.
Take as many practice tests as you want.
Best Online LSAT Prep Courses in Salinas

LSATMax LSAT Prep Course
Your secret weapon for getting accepted to the law school of your choice, the LSATMax online LSAT prep course from TestMax, is guaranteed to raise your scores. For a reasonable one-time fee, you'll get instant access to a huge arsenal of tools to help you prepare for the exam on your own time. With countless five-star reviews across TrustPilot, Google Play, and the Apple App Store, LSATMax is clearly the best online LSAT course available.
What makes LSATMax the best online prep course for any pre-law student looking to max out their LSAT scores? First, because it's available on both web and mobile, you will be able to access your course materials at any time. Next, unlike many online courses that use practice questions written by so-called experts, LSATMax only uses actual questions that have appeared on the LSAT. Your membership gives you access to up to 9,000 questions.
There are three LSATMax course packages available. All three contain the full LSATMax course catalog with over 100 hours of video from instructors who have all scored in the 99th percentile on the LSAT themselves. You'll also have opportunities to get personalized help from our instructors via real-time chat, message boards and scheduled office hours Q&A sessions. All students can also access their sample questions using LSATMax's digital LSAT simulator for an authentic experience that replicates and gets you ready for the real LSAT.
Course Packages Available:
All LSATMax packages contain the full course catalog and a subscription to LSAT Prep Plus which gets you access to every LSAT practice exam available from the LSAC. You can choose between 3 flexible packages that give you access for the length of time you need to study for the LSAT.
LSATMax 60: This package gives you 60-day access to the full LSATMax course. It is great for students who have a shorter amount of time to study before their exam or who only need to raise their score a few points.
LSATMax 180: This 180 day access package is designed to fit the needs of most students by giving access to the course for longer than the average time spent studying for the exam.
LSATMax 365: This package is the best value for those who have a longer time frame to study for the exam or need to raise their score as much as possible.
No matter which package you choose, TestMax offers 0% financing for up to a full year through Affirm. Remember, the earlier you begin preparing for the LSAT, the higher your scores will be.
Pros:
Get instant access to flexible packages and pricing
Guaranteed to boost your LSAT score or your money back
Interactive instruction with real LSAT experts
Digital LSAT simulator for 100% realistic test experience
---

Blueprint LSAT Prep
Your monthly membership to Blueprint LSAT prep comes with access to some of the most entertaining LSAT prep video lessons available online. You can also use the interactive homework app to work on questions for LSAT practice exams. You'll also get a personalized lesson plan based on the date of your LSAT. The major drawback of the Blueprint online LSAT prep course is that there is a substantial monthly fee. Because there is a strong correlation between scores and how early you start studying, monthly memberships can get very costly. There is a discount offered for purchasing 6- or 12-month memberships in advance.
Pros:
Entertaining instructors
Interactive homework app
Cons:
Expensive monthly membership fee
---

Law School Admission Council Official LSAT Prep
https://www.lsac.org/lsat/prep
The Law School Admission Council (LSAC) is the organization that administers the actual LSAT, so their official prep course is definitely worth looking at. While this is one of the least expensive LSAT prep products available, there are also some large omissions. First, the LSAC only uses practice tests for their online platform, not authentic LSAT questions from past tests. Second, while access to the real test interface is a nice touch, there is little actual instruction in this package. Due to the low price and these missing pieces, this service is best used as a supplement to your study rather than your primary prep course.
Pros:
Uses the real LSAT test interface
Low price
Cons:
Just the practice tests, so no instruction is included
Practice questions aren't taken from real LSATs
---
Best In-Person LSAT Prep Courses in Salinas
Manhattan Review
Address-Manhattan Review GMAT GRE LSAT Prep, San Jose Teaching Center at the Hilton, 300 Almaden Boulevard, San Jose, CA 95110
Phone Number-(408) 624-1241
Link-https://www.manhattanreview.com/san-jose-lsat-prep-courses/
Why they are a good choice
Manhattan Review aims to teach each individual student to their unique strengths. To do this, they perform evaluations before and during each session to determine how each student learns best. This extra attention to detail makes teaching the LSAT a little more difficult, but the success of the students that have gone through Manhattan Review has generated a great reputation for this national test prep firm. To make sure students are getting the best instruction, Manhattan Review only hires instructors who have scored in the 99th percentile or better on the LSAT. Manhattan Review is located one hour north in San Jose.
TestMasters
Address-Four Points by Sheraton San Jose Airport, 1471 North 4th Street, San Jose, CA 95112
Phone Number-(408) 452-0200
Link-https://www.testmasters.net/Lsat-Prep-Courses/california-san-jose
Why they are a good choice
TestMasters is dedicated to giving students all of the resources they need to succeed on the LSAT. With this prep course, you'll receive 60 hours of in-class learning, plus an additional 100 hours of video lessons to do in your free time. The tried and true curriculum was designed by the world record holder for the most perfect LSAT scores, and is taught by instructors who have scored in the 98th percent or higher on the LSAT. TestMasters is also located in San Jose.
Manhattan Elite Prep
Address-Dr. King Library, S 4th Street & E San Fernando Street, San Jose, CA 95112
Phone Number-(408) 850-0966
Link-https://www.manhattaneliteprep.com/lsat-san-jose-prep-course-class/
Why they are a good choice
Manhattan Elite Prep is a great choice for students who don't have the flexibility in their schedule to take a full LSAT prep course. While they do offer a full 6-8 week course, what they are known for are their week-long courses and weekend crash courses. Manhattan Elite Prep understands the difficulty of teaching the LSAT is increased when on a shortened schedule, which is why they hire only the best instructors and allow you to undertake extra studying in your free time with a large resource library. Like every other nearby LSAT prep course, MEP hosts their classes in San Jose.
The Best Law Schools Near Salinas
Interested in going to the best law school near Salinas? Check out the best law schools in California.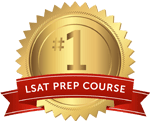 Get the #1-Rated LSAT Prep for free.
Try Risk Free
✓ No card required
✓ 1 minute setup