Nicknamed the "Diamond of the Gold Coast," Hollywood, Florida is located in Broward County and is the twelfth-largest city in the state of Florida. With over 500 active law firms in the city, there is always a demand for new lawyers, and recent law school graduates average between $70,000 and $120,000 per year. Nearby Broward County Courthouse has been the scene for many legal events of national importance, including the pivotal vote recount of the 2000 presidential election. The city has a population of around 150,000. Best of all, Hollywood has warm weather all year round.
If your goal is to go to law school in the Hollywood, Florida area, preparing and taking the LSAT is important, A good score on the LSAT can be a huge help in getting into the law school of your choice. There are no law schools located in the city of Hollywood, but there are several in the immediate area, especially in neighboring cities Fort Lauderdale and Miami. Each of these schools heavily weighs the LSAT when deciding which applicants to allow. Thankfully for law school hopefuls, there are lots of resources that can help you prepare for this life-changing test.
Even though there are lots of LSAT resources to choose from, choosing the right prep class is important. If you're a busy student, your time is limited. Too many prospective law school students take too much time looking for the right class, wasting time and energy that could be used for actual studies. The earlier you start preparing for the LSAT, the more likely you are to be successful when taking it. In order to save you time and hassle, we've researched the best in-person and online LSAT courses available in Hollywood. In our 10+ years of experience helping students succeed on the LSAT, we've found that in order to be effective, a prep course must include the following:
When it comes to practice questions, it's important to use real questions from previous exams.
Detailed video explaining every question type and concept you will encounter on the LSAT
Additional support and study materials for use after class
Flexible pricing allowing you to study without breaking your budget
LSAT prep courses can be taken either in-person or online. While some students prefer attending prep sessions in person with an instructor, online classes are rapidly becoming more popular for a few reasons. Many experts believe that preparing for the LSAT online is the best way to make sure you have a personalized coaching experience that conforms to your schedule.
Pros of in-person LSAT prep courses
A structured schedule allows you to focus on one topic at a time
Access to resources like books, teachers, and classmates
Realistic proctored practice tests
Pros of online LSAT prep courses
You can learn on your own schedule
Less expensive than in-person LSAT courses
Personalized for you
Take practice tests whenever you like
The Best Online LSAT Prep Courses in Hollywood, Florida

LSATMax LSAT Prep Course
Your secret weapon for getting accepted to the law school of your choice, the LSATMax online LSAT prep course from TestMax, is guaranteed to raise your scores. For a reasonable one-time fee, you'll get instant access to a huge arsenal of tools to help you prepare for the exam on your own time. With countless five-star reviews across TrustPilot, Google Play, and the Apple App Store, LSATMax is clearly the best online LSAT course available.
What makes LSATMax the best online prep course for any pre-law student looking to max out their LSAT scores? First, because it's available on both web and mobile, you will be able to access your course materials at any time. Next, unlike many online courses that use practice questions written by so-called experts, LSATMax only uses actual questions that have appeared on the LSAT. Your membership gives you access to up to 9,000 questions.
There are three LSATMax course packages available. All three contain the full LSATMax course catalog with over 100 hours of video from instructors who have all scored in the 99th percentile on the LSAT themselves. You'll also have opportunities to get personalized help from our instructors via real-time chat, message boards and scheduled office hours Q&A sessions. All students can also access their sample questions using LSATMax's digital LSAT simulator for an authentic experience that replicates and gets you ready for the real LSAT.
Course Packages Available:
All LSATMax packages contain the full course catalog and a subscription to LSAT Prep Plus which gets you access to every LSAT practice exam available from the LSAC. You can choose between 3 flexible packages that give you access for the length of time you need to study for the LSAT.
LSATMax 60: This package gives you 60-day access to the full LSATMax course. It is great for students who have a shorter amount of time to study before their exam or who only need to raise their score a few points.
LSATMax 180: This 180 day access package is designed to fit the needs of most students by giving access to the course for longer than the average time spent studying for the exam.
LSATMax 365: This package is the best value for those who have a longer time frame to study for the exam or need to raise their score as much as possible.
No matter which package you choose, TestMax offers 0% financing for up to a full year through Affirm. Remember, the earlier you begin preparing for the LSAT, the higher your scores will be.
Pros:
Get instant access to flexible packages and pricing
Guaranteed to boost your LSAT score or your money back
Interactive instruction with real LSAT experts
Digital LSAT simulator for 100% realistic test experience
---

TestMasters Online LSAT Prep Course
https://www.testmasters.net/online-lsat-course
The TestMasters Online LSAT Prep Course gives you a chance to watch live training courses for up to 100 days before your LSAT is administered. Available for a moderate price, this course is taught by Robin Singh who holds the record for the most perfect LSAT scores. TestMasters uses a large selection of real questions from previous LSAT exams in its curriculum. Rather than creating on-demand video lessons exclusively for the online course, the TestMasters Prep Course features recorded videos from previous live classes. While the information is good, this lack of interactivity makes you feel more like a fly on the wall of a prep course rather than an active participant.
Pros:
160+ hours of recorded classroom training
Uses real LSAT questions
Cons:
More expensive than most LSAT prep courses
Taught by an instructor who was a "natural" at the LSAT, so it can be hard to relate for those of us who need extra help
---

Blueprint LSAT Prep
Your monthly membership to Blueprint LSAT prep comes with access to some of the most entertaining LSAT prep video lessons available online. You can also use the interactive homework app to work on questions for LSAT practice exams. You'll also get a personalized lesson plan based on the date of your LSAT. The major drawback of the Blueprint online LSAT prep course is that there is a substantial monthly fee. Because there is a strong correlation between scores and how early you start studying, monthly memberships can get very costly. There is a discount offered for purchasing 6- or 12-month memberships in advance.
Pros:
Entertaining instructors
Interactive homework app
Cons:
Expensive monthly membership fee
---
The Best In-Person LSAT Prep Courses in Hollywood, Florida
There are no in-person LSAT prep courses offered in Hollywood, Florida. Here are our favorite in-person LSAT prep courses available in neighboring cities.
State Of Mind
Address: 135 San Lorenzo Ave STE 710, Coral Gables, FL 33146
Phone Number: (786) 393-0444
Link to website: http://www.stateofmindtestprep.com/
Located in nearby Coral Gables, State of Mind offers private and semi-private lessons with tutors who have achieved top LSAT scores themselves. This is a convenient local option for students who don't mind paying a premium for face-to-face tutoring.
TestMasters
Address: 661 Northwest 53rd Street Boca Raton, FL 33487
Phone Number: 1-800-696-5728
Link to website: https://www.testmasters.net/
Though they do not have a physical location of their own in the Hollywood, Florida area, Testmasters runs in-person LSAT training courses periodically at different locations throughout the state. Each course is comprised of 15 lessons over the course of 10 weeks.
JD Genius Law Prep
Address: 2332 Galiano Street, 2nd Floor Coral Gables, FL 33134
Phone Number: (305) 985-2504
Link to website: https://www.jdgenius.com/
Located in nearby Coral Gables, Fl, JD Genius Law Prep is a boutique law prep company that helps students prepare for the LSAT, the Bar Exam, and more. Both small group courses and private tutoring are available at this location, with every class taught by a licensed attorney who has scored highly on the LSAT.
The Best Law Schools Near Hollywood, Florida
Hollywood, Florida is located in the southeastern part of the state. Below is a list of the top law schools in the area. Our full list of the best law schools in Florida can be found here.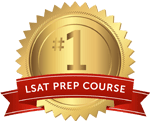 Get the #1-Rated LSAT Prep for free.
Try Risk Free
✓ No card required
✓ 1 minute setup