Located in northern Los Angeles County, Palmdale, California is a rapidly growing suburb. With a population of over 150,000, the close proximity to the City of Los Angeles makes Palmdale a popular choice of residence for lawyers and other professionals that practice in the greater Los Angeles area. Because of the high demand for legal services in the area, the average starting pay for an attorney in the area is $125,000 yearly, a 17% increase on the national average. Furthermore, the cost of living in Palmdale is considerably lower than most other cities in the area.
For aspiring attorneys in the Palmdale, taking the LSAT is an important step. Required for admission to most law schools, a good score on this exam can go a long way towards getting accepted to the law school of your choice. There are no accredited law schools in the city of Palmdale, but there is no shortage of top-notch legal education in the surrounding area. Because admission to the Los Angeles Area law schools is traditionally competitive, It's especially important for law school hopefuls in the area to make sure they properly prepare before taking the LSAT.
The first step of planning for success on the LSAT is to choose which prep course to take. A structured course with support from expert instructors is necessary to make the most of whatever preparation time you can afford to spend. To help you quickly find the right LSAT prep course for you, we've researched the best in-person and online LSAT courses in Palmdale and the surrounding area. We have over 10 years of experience helping law school hopefuls prepare for the LSAT and we believe there are a few key elements any LSAT prep course should have:
Students should have access to real questions from past LSATs
Detailed explanations of every question and concept on the LSAT
Support and supplemental study material for use on your own time
An LSAT prep course should be affordable
Some students choose to attend LSAT prep classes in person, while others choose to use an online service. There are benefits and drawbacks to each approach. In the past, in-person LSAT prep services were considered necessary but improvements in technology and the availability of online resources are causing many students to consider online courses first. Many experts believe that a flexible online LSAT prep course is the best path to success.
Pros of in-person LSAT prep courses
Ensures all subjects are covered
The rigid schedule of an in-person class helps some students focus
Face-to-face interaction with teachers.
Practice tests feel more like the real thing
Pros of online LSAT prep courses
Personalized prep courses allow you to spend more time on the areas you need the most help.
Because these classes are flexible, online courses work better with busy schedules
Online LSAT prep courses are less expensive than in-person options
Practice tests are available 24/7
The Best Online LSAT Prep Courses in Palmdale, California

LSATMax LSAT Prep Course
Your secret weapon for getting accepted to the law school of your choice, the LSATMax online LSAT prep course from TestMax, is guaranteed to raise your scores. For a reasonable one-time fee, you'll get instant access to a huge arsenal of tools to help you prepare for the exam on your own time. With countless five-star reviews across TrustPilot, Google Play, and the Apple App Store, LSATMax is clearly the best online LSAT course available.
What makes LSATMax the best online prep course for any pre-law student looking to max out their LSAT scores? First, because it's available on both web and mobile, you will be able to access your course materials at any time. Next, unlike many online courses that use practice questions written by so-called experts, LSATMax only uses actual questions that have appeared on the LSAT. Your membership gives you access to up to 9,000 questions.
There are three LSATMax course packages available. All three contain the full LSATMax course catalog with over 100 hours of video from instructors who have all scored in the 99th percentile on the LSAT themselves. You'll also have opportunities to get personalized help from our instructors via real-time chat, message boards and scheduled office hours Q&A sessions. All students can also access their sample questions using LSATMax's digital LSAT simulator for an authentic experience that replicates and gets you ready for the real LSAT.
Course Packages Available:
All LSATMax packages contain the full course catalog and a subscription to LSAT Prep Plus which gets you access to every LSAT practice exam available from the LSAC. You can choose between 3 flexible packages that give you access for the length of time you need to study for the LSAT.
LSATMax 60: This package gives you 60-day access to the full LSATMax course. It is great for students who have a shorter amount of time to study before their exam or who only need to raise their score a few points.
LSATMax 180: This 180 day access package is designed to fit the needs of most students by giving access to the course for longer than the average time spent studying for the exam.
LSATMax 365: This package is the best value for those who have a longer time frame to study for the exam or need to raise their score as much as possible.
No matter which package you choose, TestMax offers 0% financing for up to a full year through Affirm. Remember, the earlier you begin preparing for the LSAT, the higher your scores will be.
Pros:
Get instant access to flexible packages and pricing
Guaranteed to boost your LSAT score or your money back
Interactive instruction with real LSAT experts
Digital LSAT simulator for 100% realistic test experience
---

Kaplan Live Online LSAT Training
https://www.kaptest.com/lsat/courses/lsat-prep-live-online
Delivered over the course of eight live classes, the Kaplan Live Online LSAT Training also includes two live, proctored LSAT practice exams. While the Kaplan instructors have good reviews, this 32-hour course is more expensive than many alternatives offering 100+ hours of video training. Kaplan also allows students to purchase three additional hours of one-on-one training by upgrading to the Live Online PLUS plan. One drawback to the format of the Kaplan Live LSAT training is that it's not very flexible: you must attend classes during specific times, or attend a make-up session later.
Pros:
Access to 80+ real LSAT tests
Includes LSAT lesson books
Cons:
One of the most expensive online LSAT courses
Must attend live classes during scheduled times
Only 32 hours of video training included
---

Manhattan Prep
https://www.manhattanprep.com/
Like most of the online LSAT prep courses in this list, Manhattan Prep has instructors with very impressive credentials. With over 20 highly qualified instructors to help you prepare for your LSAT, Manhattan Prep is focused on in-person test prep, but their "LSAT Interact" self-guided prep course is a viable option for students looking to prepare for the test on their own time. With over 60 hours of video lessons included, you'll also get access to lots of practice tests. There is also an option to upgrade your membership to include 1-on-1 tutoring.
Pros:
60+ hours of LSAT training from qualified instructors
Cons:
Does not track your performance on practice tests
Course enrollment lasts 6 months, but can be extended for a fee
---
The Best In-Person LSAT Prep Courses in Palmdale, California
Students looking for help preparing for the LSAT have several options in the area, though none are located in the city itself. Here are the best local in-person LSAT prep courses.
Manhattan Prep
Address: 321 S First St, Burbank, CA 91502
Phone Number: (212) 721-7400
Link to website: http://www.manhattanprep.com/
Manhattan Prep has many locations around the country and helps students prepare for the LSAT as well as other academic assessment tests. This location in Burbank is only a short drive away from Palmdale. Manhattan Prep limits class size so that each student gets an appropriate amount of individual attention.
Blueprint LSAT Preparation
Address: 110 S Fairfax Ave #250, Los Angeles, CA 90036
Phone Number: (310) 477-8383
Link to website: http://www.blueprintlsat.com/
Blueprint LSAT Preparation takes a unique approach to test prep. By incorporating improv in their instructor training, their aim is to create more fun and engaging tutoring experience. Blueprint has several locations near Palmdale, the closest being in Los Angeles.
Fox LSAT
Address: 4133 Redwood Ave #2015, Los Angeles, CA 90066
Phone Number: (415) 518-0630
Link to website: http://foxlsat.com/
Nathan Fox has been teaching LSAT prep courses for nearly 10 years. Fox LSAT offers online classes, but they also have a classroom location in Los Angeles.
The Best Law Schools Near Palmdale, California
There are several law schools that are a short drive from Palmdale, most located in or around the nearby city of Los Angeles. Our list of top law schools in the state of California can be found here.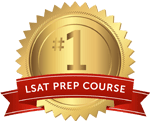 Get the #1-Rated LSAT Prep for free.
Try Risk Free
✓ No card required
✓ 1 minute setup