Louisville, located along the Falls of the Ohio River and named after King Louis XVI of France in 1788, is the 29th most populous city in the United States and the largest city in the state of Kentucky. Along with Lexington, it's considered as one of the two first-class cities in the state. Popularly known worldwide as the home of Kentucky Fried Chicken, the city owes its development into an area of commercial and cultural prominence due to the development of the Louisville and Nashville railroad in the late 1800s.
Louisville's economy is driven by the shipping and cargo industries. It hosts UPS's worldwide hub at the Louisville International Airport. Manufacturing is the other mainstay of the economy, with at least two Ford Motors manufacturing plants and the headquarters of GE located within its metropolitan area limits. The city is also famous for its spirits, producing a third of the bourbon whiskey sold across the United States.
Law aspirants in the city can pursue a career in any of these industries or in any other field present in this growing city. Starting salaries for lawyers in Louisville begin at $60,000 and go up to over $150,000 per year. The average annual salary for most lawyers hovers around the $85,000 mark. Although the local law schools do not have worldwide fame, they are excellent institutions of learning, and local hiring practices increase the chance that you'll be graduating from these law schools with a job offer in hand. The University of Louisville's Louis D. Brandeis School of Law is the only accredited law school located within city limits, but there are a few other options close by.
Pursuing a law degree in Louisville is a commendable choice, and getting a good score in your LSATs will be a huge step in this direction. LSAT scores are always given heavy weight by law schools when considering a candidate's application. Luckily for you, these days there is an abundance of LSAT preparation courses available online as well as in-person. These courses will help you master all the topics, tips, and tricks needed to ace the LSAT.
The first step in your journey to becoming a lawyer is choosing the right kind of LSAT prep course for your learning style. Given the overwhelming number of choices available, how are you going to decide what kind of LSAT prep course would be best for you? You're in luck again, as we are here to assist you in making an informed choice. After extensive research, we've compiled a list of the best online and in-person LSAT courses available in Louisville. We recommend that you consider the following factors when choosing an LSAT prep course:
LSAT prep courses that provide questions banks, question papers from past years and prep exams.
Explanations for all kinds of questions and concepts in different media formats like audio recordings and videos
Flexible budget options.
Good course material, including access to online resources, student support and counseling.
Online vs In-Person LSAT Classes
No two students learn identically, so it's imperative that you choose a prep course that suits your learning style. For instance, joining in-person LSAT prep classes would be helpful for you if you prefer a structured way of learning, but this might not be easily accommodated if the commute to classes is problematic owing to your schedule or transportation problems. Fans of this learning style can instead choose to join online group LSAT prep classes that are administered to groups of students from the comfort of their own homes.
Then there are other factors to consider, like the cost of the course itself. Online options are much cheaper than in-person classes. Those who do not work well with traditional teaching methods and prefer learning on their own can opt for self-paced online prep courses. These courses encourage self-learning on top of the standard support with experienced tutors available to clear your doubts if you get stuck, counselors to guide you with tricky subjects as and when needed, and access to online resources like videos, infographics, and interactive games and media that make the process of learning more exciting and engaging. Given all the perks offered by online LSAT prep courses, experts in the field typically recommend going the online route over opting for in-person courses.
Let's quickly recap the advantages offered by in-person and online LSAT prep courses.
| | |
| --- | --- |
| Pros of an Online Course | Pros of an In-Person Course |
| A do-it-yourself approach to learning that affords greater flexibility. | Traditional classrooms create environments conducive to learning. |
| Ease of customization. | Learning along with fellow students. |
| More affordable than In-Person classes. | Organized classes with regular paced learning. |
| Cheaper than the in-person option. | |
| Resources that can be accessed anytime, anywhere. | |
The Best Online LSAT Prep Courses in Louisville

LSATMax LSAT Prep Course
Your secret weapon for getting accepted to the law school of your choice, the LSATMax online LSAT prep course from TestMax, is guaranteed to raise your scores. For a reasonable one-time fee, you'll get instant access to a huge arsenal of tools to help you prepare for the exam on your own time. With countless five-star reviews across TrustPilot, Google Play, and the Apple App Store, LSATMax is clearly the best online LSAT course available.
What makes LSATMax the best online prep course for any pre-law student looking to max out their LSAT scores? First, because it's available on both web and mobile, you will be able to access your course materials at any time. Next, unlike many online courses that use practice questions written by so-called experts, LSATMax only uses actual questions that have appeared on the LSAT. Your membership gives you access to up to 9,000 questions.
There are three LSATMax course packages available. All three contain the full LSATMax course catalog with over 100 hours of video from instructors who have all scored in the 99th percentile on the LSAT themselves. You'll also have opportunities to get personalized help from our instructors via real-time chat, message boards and scheduled office hours Q&A sessions. All students can also access their sample questions using LSATMax's digital LSAT simulator for an authentic experience that replicates and gets you ready for the real LSAT.
Course Packages Available:
All LSATMax packages contain the full course catalog and a subscription to LSAT Prep Plus which gets you access to every LSAT practice exam available from the LSAC. You can choose between 3 flexible packages that give you access for the length of time you need to study for the LSAT.
LSATMax 60: This package gives you 60-day access to the full LSATMax course. It is great for students who have a shorter amount of time to study before their exam or who only need to raise their score a few points.
LSATMax 180: This 180 day access package is designed to fit the needs of most students by giving access to the course for longer than the average time spent studying for the exam.
LSATMax 365: This package is the best value for those who have a longer time frame to study for the exam or need to raise their score as much as possible.
No matter which package you choose, TestMax offers 0% financing for up to a full year through Affirm. Remember, the earlier you begin preparing for the LSAT, the higher your scores will be.
Pros:
Get instant access to flexible packages and pricing
Guaranteed to boost your LSAT score or your money back
Interactive instruction with real LSAT experts
Digital LSAT simulator for 100% realistic test experience
---

Alpha Score LSAT Prep
One of the few options for basic, affordable LSAT prep, Alpha Score offers a good selection of study materials for a reasonable price. There are over 50 hours of video lessons from instructors, each with at least 5 years of experience teaching LSAT prep courses. There is no live content, but you are able to ask questions to your instructor via messaging on the member's area of the website. Membership to the Alpha Score LSAT prep course lasts for 12 months before you need to renew to keep access.
Pros:
50+ online lessons and tutorials
Reasonably priced
Long-lasting access
Cons:
Only 10 official LSAT-licensed practice tests included
No live instruction is available
---

Fox LSAT Demon
Before opening up his LSAT test prep service, Nathan Fox scored 179 on his LSAT, a near-perfect score that placed him in the 99.9th percentile of all test-takers. He's also personally written six books about preparing for the LSAT. Primarily focused on live LSAT prep courses, Fox LSAT has released their online-centered program called the LSAT Demon. Using A.I., the LSAT Demon program tailors the example problems and explanations to each user based on their strengths and weaknesses. While it is an interesting tool, the program suffers from a lack of video instruction and a fairly high monthly fee.
Pros:
I. tutor helps reveal your weakest area
Private tutoring available for an additional fee
Cons:
Monthly fee for access
No video instruction, online exercises only
---
The Best In-Person LSAT Prep Courses in Louisville
Manhattan Review
Address: Louisville Teaching Center, The Hyatt, 320 W. Jefferson, Louisville, KY 40202
Phone: (502) 515-7429
Link: www.manhattanreview.com
Why are they a good choice?
The Manhattan Review's LSAT prep classes are held at the Hyatt on West Jefferson Street. The street is well connected via the metro, bus, and LouVelo bikes. Manhattan Elite Prep's Louisville classes are also held close by. Manhattan Review has been in the business of coaching students for law school preparations since 1999. Their classic courses for LSAT prep are much sought after, as is their wealth of course material. A score in the 99th percentile for the concerned subject is their benchmark for hiring tutors, and they pride themselves on the results they've shown over the years, with many of their students scoring in the 96th percentile and above.
Kaplan Test Prep
Address: University of Louisville, 2301 South Third Street, Louisville, KY 40292
Phone: 1-800-KAP-TEST
Link: https://www.kaptest.com/study/locations/lsat/louisville/ky/
Why are they a good choice?
Kaplan Test Prep's in-person classes are held at the University of Louisville, which is on South 3rd Street with the nearest metro station a mere minute away, and parking close by. Further down the street are a couple of LouVelo bike-sharing stations and a bus stop, so you'll be able to get to class no matter how you get around. As with their other classes across the United States, Kaplan's Louisville LSAT prep classes are jam-packed with students from the entire metropolitan area, bearing testimony to their experience and expertise in helping students ace the LSATs. On top of having access to every single historical LSAT, this course will allow you to watch a huge number of live and on-demand instructional materials. Information on course schedules, instructors, course duration and costs is available on their website.
Varsity Tutors LSAT Tutoring
Address: University of Louisville, 2301 South Third Street, Louisville, KY 40292 (classroom) or any location you choose (private tutoring)
Phone: (855) 425-5093
Link: https://www.varsitytutors.com/louisville-lsat-courses_classes
Why are they a good choice?
Varsity Tutors offer both one-on-one as well as classroom-based group tutoring in the city of Louisville. Tutors are matched with students once they've enrolled for the LSAT prep course. While the one-on-one sessions cost more and offer dedicated tutoring services, the group study courses conveniently located on the University of Louisville campus are a little more structured. While the classroom options is available, most people who opt for Varsity Tutors' LSAT prep course do so for their unique one-on-one teaching services. Though more expensive than group classes, you get a customized course plan, a coach who'll give you their undivided attention, and a learning pace that you control. Most tutors are graduates from the Brandeis School of Law who earned a good LSAT score and an excellent academic record.
Manhattan Elite Prep
Address: Louisville Marriott Downtown, 280 W. Jefferson Street, Louisville, KY 40202
Phone: (888) 215-6269
Link: https://www.manhattaneliteprep.com/lsat-louisville-prep-course-class/
Why are they a good choice?
Manhattan Elite Prep's LSAT prep classes in Louisville are held at the Downtown Marriot on West Jefferson Street, and are easily accessible due to the metro station, bus stop, and bike-sharing station within walking distance. The in-person course taught at this center is the same one that's available online, which students can watch in addition to their access to study materials as well as online resources. You can opt for either short-term crash courses or long-duration comprehensive courses that last for a few months. If you sign-up early for the closest available course, you can even get a big discount.
The Best Law Schools Near Louisville
While the above schools of law are the nearest to the city of Louisville, there are other law colleges nearby that have better standing amongst law schools across the country. For balanced reviews and an in-depth look at the best law schools in the state, here's our take on the Top Law Schools in Kentucky.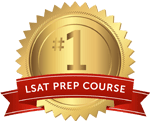 Get the #1-Rated LSAT Prep for free.
Try Risk Free
✓ No card required
✓ 1 minute setup