With its bustling Bricktown Entertainment District, deeply-rooted historical centers and fantastic food scene, Oklahoma City is a joy to visit. There are several interesting tidbits to learn about the Sooner State's capital, like the fact that the first parking meter in the world was installed there in 1935, and that the cost of living is among the lowest in the country. Unfortunately, one fact that isn't so fun is the city's crime rate. In Oklahoma City, individuals have a 1 in 21 chance of becoming a victim of a crime, and the number crimes in the city jumps by about 4% each year. This means it's more important than ever for Oklahoma City to be supported by devoted lawyers who help keep the streets safe. Lawyers in Oklahoma City receive an average base pay of $89,318 per year, with amounts twice that high being achievable for experienced attorneys—an attractive sum that corresponds to the amount of work required to be a successful lawyer.
Becoming a lawyer is a tough endeavor, and suffice it to say that not every prospective law student makes it all the way to a law school graduation party. With all the academic challenges presented throughout an educational path that last several years, only the truly resolute can make it to the finish line. Indeed, there's a long and arduous path that must be crossed before even getting into law school, and that journey climaxes in the LSAT. This monumental exam is a major determining factor in a student's acceptance into—or rejection from—the law school of their choice. Given its importance, it's easy to see why prospective law students dedicate whole months leading up to the exam in order to prepare for it.
In accordance with the volume of students seeking help in preparing for the LSAT, there's a wealth of online and in-person LSAT prep courses available in Oklahoma City. These are designed to provide you with all the resources you need to achieve a successful score on the exam. It's important to find the right course that fits your needs as a student, and doing so might not be so straightforward given the amount of options to sift through. Thankfully, we've made a list of the top online and in-person LSAT prep courses in Oklahoma City. With over 10 years of experience in this sector, we know what constitutes a good prep course, and we only recommend those with the following:
Real LSAT questions and tests (Prep Tests) from previous years
Detailed video explanations of every question type and concept
Flexible pricing to accommodate any budget
Some sort of support system and materials to use during and after the class
Online vs In-Person LSAT Classes
Are you better suited to an online LSAT prep course, or will your needs be best met by a course with an in-person format? The answer depends on your unique attributes as a learner. Some students feel much more comfortable studying under the counsel of an LSAT instructor, or they might prefer learning in a classroom setting along with fellow prospective law students. In either case, there are several in-person LSAT prep courses available in Oklahoma City that are sure to help provide an edge come test day. However, this format does have its considerable downsides. For one, it requires you to actually bring yourself to the classroom on a regular basis. Given the busy schedule of the average student—with work and personal responsibilities to deal with aside from studying—this simply isn't a feasible option for many. On top of that, in-person LSAT courses are much more expensive than online options. Since prospective law students are a few years away from that hefty lawyer's salary, the required fee is a far cry from being in many students' budgets.
On the other hand, online LSAT courses cost a fraction of the price, and they often provide you with total freedom in forming a customized, optimal study schedule. It's much easier to fit the prep work into your busy schedule if you're able to study at all times right from the comfort of your own home. Although this format is based on an independent model, it doesn't leave you on your own—there are strong support systems built into online courses that ensure answers to students' questions arrive in a timely manner. Given the advantages of preparing for the LSAT through an online course, this format is becoming increasingly popular every year.
If you'd like to read some additional opinions on the advantages of online learning, check out this article on the case against in-class LSAT prep courses.
| | |
| --- | --- |
| Pros of an Online Course | Pros of an In-Person Course |
| Total freedom to schedule your LSAT prep at your own pace | Instructors provide on-hand guidance to help keep you on the right path |
| Test materials and other valuable resources are available at any time | Opportunity to meet and interact with fellow prospective law students |
| Much less expensive than in-person courses | Classroom environment conducive to learning |
| Personalized study plan to help you tackle problem areas | |
| Simulates real LSAT which is taken digitally on a tablet | |
The Best Online LSAT Prep Courses in Oklahoma City

LSATMax LSAT Prep Course
Your secret weapon for getting accepted to the law school of your choice, the LSATMax online LSAT prep course from TestMax, is guaranteed to raise your scores. For a reasonable one-time fee, you'll get instant access to a huge arsenal of tools to help you prepare for the exam on your own time. With countless five-star reviews across TrustPilot, Google Play, and the Apple App Store, LSATMax is clearly the best online LSAT course available.
What makes LSATMax the best online prep course for any pre-law student looking to max out their LSAT scores? First, because it's available on both web and mobile, you will be able to access your course materials at any time. Next, unlike many online courses that use practice questions written by so-called experts, LSATMax only uses actual questions that have appeared on the LSAT. Your membership gives you access to up to 9,000 questions.
There are three LSATMax course packages available. All three contain the full LSATMax course catalog with over 100 hours of video from instructors who have all scored in the 99th percentile on the LSAT themselves. You'll also have opportunities to get personalized help from our instructors via real-time chat, message boards and scheduled office hours Q&A sessions. All students can also access their sample questions using LSATMax's digital LSAT simulator for an authentic experience that replicates and gets you ready for the real LSAT.
Course Packages Available:
All LSATMax packages contain the full course catalog and a subscription to LSAT Prep Plus which gets you access to every LSAT practice exam available from the LSAC. You can choose between 3 flexible packages that give you access for the length of time you need to study for the LSAT.
LSATMax 60: This package gives you 60-day access to the full LSATMax course. It is great for students who have a shorter amount of time to study before their exam or who only need to raise their score a few points.
LSATMax 180: This 180 day access package is designed to fit the needs of most students by giving access to the course for longer than the average time spent studying for the exam.
LSATMax 365: This package is the best value for those who have a longer time frame to study for the exam or need to raise their score as much as possible.
No matter which package you choose, TestMax offers 0% financing for up to a full year through Affirm. Remember, the earlier you begin preparing for the LSAT, the higher your scores will be.
Pros:
Get instant access to flexible packages and pricing
Guaranteed to boost your LSAT score or your money back
Interactive instruction with real LSAT experts
Digital LSAT simulator for 100% realistic test experience
---

Alpha Score LSAT Prep
One of the few options for basic, affordable LSAT prep, Alpha Score offers a good selection of study materials for a reasonable price. There are over 50 hours of video lessons from instructors, each with at least 5 years of experience teaching LSAT prep courses. There is no live content, but you are able to ask questions to your instructor via messaging on the member's area of the website. Membership to the Alpha Score LSAT prep course lasts for 12 months before you need to renew to keep access.
Pros:
50+ online lessons and tutorials
Reasonably priced
Long-lasting access
Cons:
Only 10 official LSAT-licensed practice tests included
No live instruction is available
---

Fox LSAT Demon
Before opening up his LSAT test prep service, Nathan Fox scored 179 on his LSAT, a near-perfect score that placed him in the 99.9th percentile of all test-takers. He's also personally written six books about preparing for the LSAT. Primarily focused on live LSAT prep courses, Fox LSAT has released their online-centered program called the LSAT Demon. Using A.I., the LSAT Demon program tailors the example problems and explanations to each user based on their strengths and weaknesses. While it is an interesting tool, the program suffers from a lack of video instruction and a fairly high monthly fee.
Pros:
I. tutor helps reveal your weakest area
Private tutoring available for an additional fee
Cons:
Monthly fee for access
No video instruction, online exercises only
---
The Best In-Person LSAT Prep Courses in Oklahoma City
Kaplan, Inc.
Address: University of Oklahoma's Memorial Union, 900 Asp Avenue, Norman, OK 73019
Phone: 1-800-527-8378
Link: https://www.kaptest.com/study/locations/lsat/oklahoma-city/ok/
If you're looking for an in-person LSAT prep course in the area, Kaplan's acclaimed guidance is definitely worth considering. By enrolling in their LSAT prep course, you'll receive hands-on prep help by seasoned instructors who will help you come up with a reliable study plan. Additionally, you'll have access to hundreds of hours of on-demand instruction via their exclusive LSAT Channel. Their curriculum includes over 80 real tests to practice with, which will prove invaluable come test day. The primary venue for Kaplan's in-person courses is conveniently located at the University of Oklahoma's Memorial Union—alternatively, they also hold a course just north of OKC, at the University of Central Oklahoma.
Manhattan Review
Address: Oklahoma City Teaching Center at the Sheraton, 1 N Broadway Ave, Oklahoma City, OK 73102, United States
Phone: 1-800-246-4600
Link: https://www.manhattanreview.com/oklahoma-city-lsat-prep-courses/
Given the staggering importance of achieving a high score on the LSAT, students seeking in-person LSAT prep guidance should stick to experienced, reputable instructors. Manhattan Review has been offering LSAT test prep services for 15 years, and in that time their team of exceptional professional tutors has provided prospective law students with all the tools and resources they need to take the LSAT with confidence. For students needing a little extra attention, they even offer one-on-one private tutoring sessions for an additional fee. Their LSAT Classic Course is held at the Sheraton's Oklahoma City Teaching Center, providing central access to Oklahoma City students.
Test Masters
Address: University of Oklahoma, Thurman J. White Forum, 1704 Asp Avenue, Norman, OK 73019
Phone: 1-800-696-5728
Link: https://www.testmasters.net/Lsat-Prep-Courses/oklahoma-oklahoma-city
Test Masters manages to stand out in its competitive sector thanks to the sheer volume of helpful content their in-person LSAT prep courses offer. Aside from guidance by instructors who have scored in or over the 98th percentile on an official LSAT, prospective law students also receive access to over 9,500 authentic LSAT questions. On top of that, their practice LSATs are given digitally, mirroring the pen-and-paper-free tablet format of the actual exam. Test Masters offer summer and autumn in-person LSAT prep courses, both held at the University of Oklahoma's Thurman J. White Forum.
The Best Law Schools Near Oklahoma City
For more information on the state's law schools, check out our article on the top law schools in Oklahoma.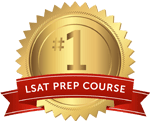 Get the #1-Rated LSAT Prep for free.
Try Risk Free
✓ No card required
✓ 1 minute setup