Long has Miami been the subject of TV shows where cops are cracking down on crime while their windswept hair gently brushes over the tops of their Ray-Bans. What we don't see are the attorneys who are both defending and prosecuting in court! It's no secret that Miami is known for being a party town, and why wouldn't it be? It is surrounded by beautiful beaches with temperate weather all year round. It truly has a youthful vibe. That makes it all the more appealing for an aspiring law professional. There's plenty more to do than just go to the beach. Miami is known for great shopping, great food and a great nightlife. During the day, before you hit the beach, you can take all sorts of different tours. Between museums and the Everglades, you're not going to get bored anytime soon. That isn't all an aspiring law professional can look forward to, though: on average, a lawyer in Miami can expect to make around $95,000 a year.
Miami is also home to several well-respected law schools. You might think that it would be hard to study in Miami with so much stuff to do. Yes, you are going to need focus on spending your time studying when the city has so much to offer, but you're going to need more than that. The law schools in Miami won't just let anyone in off the street: you're going to have to prove that you deserve to be there. To do this, you're going to have to rock it on the standardized test required for admission by all law schools, the LSAT. Many people will tell you tales of how stressful the LSAT is, but with a good amount of preparation, there is no reason you can't go into your exam with all the confidence in the world. You don't just want a lot of preparation, though. You want the right kind of preparation.
That's where we step in. As someone about to take the LSAT, we can only assume that your schedule is rather hectic. Finding an LSAT prep course can be daunting and overwhelming enough all on its own, not to mention the preparations and the test to follow. We have plenty of experience helping students find the right course for them, and have already done some of the legwork for you. Whether you are fresh out of undergrad or are trying to break away from that unfulfilling 9 to 5, we have options for you. Before we go any further, we have baseline expectations that all good LSAT courses should have:
Actual LSAT questions from years previous.
Detailed video/in-person explanations of the types of questions you'll receive.
A sliding scale for pricing.
A support system to help you with your prep even when you are not in class.
Online vs In-Person LSAT Classes
While the LSAT itself is a tough test, the real hard part is all of the prep you are going to put into it. Prep courses are typically a couple of months long and cover a wide array of topics and ways of thinking. To make sure you get the most out of your prep, you will want to cater to how you learn best and where you learn best. There are going to be two main options when it comes to how and where you do your prep work: online or in-person.
If you are the type of person who prefers to do things at your own pace, then we would recommend taking online prep courses. These courses are not only great for people who go at their own pace, but also for people who work full time, have families, or would just rather study on the couch. Because the courses are online and typically grant students access to a virtual library, you won't be lacking for resources and online instruction. Most of these classes offer hours of in-depth video lessons, plus live chat or video support from actual instructors. While you might not build the type of rapport with your instructor that you would take a class in person, these classes do a great job of simulating a classroom experience. One of the other major upsides to taking online courses is that they are significantly cheaper.
If you prefer structure and a classroom environment, then an in-person LSAT prep course might the way to go for you. In these classes, you'll generally have instructors who have not only taken the LSAT and done very well on it, but have also studied the test itself and can help you best strategize how to take it. A lot of the time, these classes are held in major universities, so you would have access to a huge library of material close by. Typically, these courses also offer online support to help reinforce what you have been taught in the classroom. With these courses, you need to be willing to make a big commitment. They normally last for a few months, and tend to be very expensive.
Whichever you choose, you need to make sure that the course offers practice tests. This is the best way to see where you stack up against the mighty LSAT, and your results should inform how your studying strategies change over time. Some courses offer tests at certain times during the course schedule, while others give you a whole stack of them for you to take at your leisure.
Though both styles of courses have their pros and cons, for many reasons, including the fact that the modernized LSAT now takes place on a tablet rather than using pen and paper, most experts now recommend online courses as the superior option.
Pros of an In-Person Course:
In-person resources such as teachers, books, and peers.
Structured system that goes at a specific pace, allowing you to focus on one thing at a time.
Take practice tests in a realistic environment.
Pros of an Online Course:
Make your own schedule.
Expansive list of readily available resources.
Less expensive than In-Person.
Personalized problem solving.
Take as many practice tests as you want.
The Best Online LSAT Prep Courses in Miami

LSATMax LSAT Prep Course
Your secret weapon for getting accepted to the law school of your choice, the LSATMax online LSAT prep course from TestMax, is guaranteed to raise your scores. For a reasonable one-time fee, you'll get instant access to a huge arsenal of tools to help you prepare for the exam on your own time. With countless five-star reviews across TrustPilot, Google Play, and the Apple App Store, LSATMax is clearly the best online LSAT course available.
What makes LSATMax the best online prep course for any pre-law student looking to max out their LSAT scores? First, because it's available on both web and mobile, you will be able to access your course materials at any time. Next, unlike many online courses that use practice questions written by so-called experts, LSATMax only uses actual questions that have appeared on the LSAT. Your membership gives you access to up to 9,000 questions.
There are three LSATMax course packages available. All three contain the full LSATMax course catalog with over 100 hours of video from instructors who have all scored in the 99th percentile on the LSAT themselves. You'll also have opportunities to get personalized help from our instructors via real-time chat, message boards and scheduled office hours Q&A sessions. All students can also access their sample questions using LSATMax's digital LSAT simulator for an authentic experience that replicates and gets you ready for the real LSAT.
Course Packages Available:
All LSATMax packages contain the full course catalog and a subscription to LSAT Prep Plus which gets you access to every LSAT practice exam available from the LSAC. You can choose between 3 flexible packages that give you access for the length of time you need to study for the LSAT.
LSATMax 60: This package gives you 60-day access to the full LSATMax course. It is great for students who have a shorter amount of time to study before their exam or who only need to raise their score a few points.
LSATMax 180: This 180 day access package is designed to fit the needs of most students by giving access to the course for longer than the average time spent studying for the exam.
LSATMax 365: This package is the best value for those who have a longer time frame to study for the exam or need to raise their score as much as possible.
No matter which package you choose, TestMax offers 0% financing for up to a full year through Affirm. Remember, the earlier you begin preparing for the LSAT, the higher your scores will be.
Pros:
Get instant access to flexible packages and pricing
Guaranteed to boost your LSAT score or your money back
Interactive instruction with real LSAT experts
Digital LSAT simulator for 100% realistic test experience
---
The Princeton Review LSAT Prep 165+
https://www.princetonreview.com/grad/lsat-honors-course
The only online LSAT Prep course that claims to guarantee a specific score, the Princeton Review has a course called 165+ that promises a score of 165 or higher on your next LSAT test attempt after completing the course. This may seem hard to believe at first, and upon looking into it further, you will find that it only applies to students who have scored higher than 158 on a previous official LSAT test or on the first required practice test. While this can still be useful to improve your scores the second time around, it's nowhere near as impressive as it sounds.
Pros:
Over 80 hours of video instruction by LSAT experts
Online drills with explanations
Cons:
Misleading score guarantee
Very expensive
---

Alpha Score LSAT Prep
One of the few options for basic, affordable LSAT prep, Alpha Score offers a good selection of study materials for a reasonable price. There are over 50 hours of video lessons from instructors, each with at least 5 years of experience teaching LSAT prep courses. There is no live content, but you are able to ask questions to your instructor via messaging on the member's area of the website. Membership to the Alpha Score LSAT prep course lasts for 12 months before you need to renew to keep access.
Pros:
50+ online lessons and tutorials
Reasonably priced
Long-lasting access
Cons:
Only 10 official LSAT-licensed practice tests included
No live instruction is available
---
The Best In-Person LSAT Prep Courses in Miami
State of Mind Test Prep:
Address-
135 San Lorenzo Avenue, Suite 10
Coral Gables, FL 33146
Phone Number-(786) 393-0444
Link-http://stateofmindtestprep.com/
Why they are a good choice
State of Mind Test Prep has been around since 2012 with the mission of making the LSAT feel manageable for every student. The way they see it, having the knowledge to take the test is only half the battle: you also need to know how to take the test. State of Mind makes sure that class sizes remain small so that you have plenty of one-on-one interaction with the instructor if needed. The curriculum was written by a member of the team who happened to score a perfect 180 on the LSAT. State of Mind is located right off Highway 1 and is a stone's throw away from the ocean for some after-class rest and relaxation.
Ibis Prep:
Address-
1000 Brickell Avenue, Suite 1100
Miami, FL 33131
Phone Number-(305) 204-6695
Link-https://www.ibisprep.com/
Why they are a good choice
The first thing that jumps out about Ibis Prep is that they go out of their way to tailor your preparatory study materials to your needs. Before you begin your course, you take what amounts to an entrance exam to figure out what your strengths and weaknesses are so you can focus on where you struggle the most. These are one-on-one classes, which means you will be able to go at your own pace. All of the instructors are either currently enrolled in law school or have already graduated, and the instructors and course materials at Ibis Prep are very well reviewed. This is another prep center in the middle of a cluster of prep centers, all conveniently located right next to the ocean.
Sanderson Test Prep:
Address-
2332 Galiano Street, 2nd Floor
Coral Gables, FL 33134
Phone Number-(305) 878-8378
Link-https://sandersontestprep.com/lsat/
Why they are a good choice
Sanderson Test Prep makes it clear right from the start that they have a holistic approach to LSAT studies that focuses on not only gaining the required legal knowledge but developing good test-taking skills. They've been around since 2011, and have built a solid reputation over that time. When you sign up for a prep course with Sanderson, you will fill out an academic profile that will help inform your test preparation strategies. Their teaching follows a three-phase process with a goal of you hitting your target score about a month out from the test, so you focus on improving your score from then on. Sanderson Test Prep is located near just west of Downtown Miami, in Coral Gables.
The Best Law Schools Near Miami
1: University of Miami School of Law
Link- https://www.law.miami.edu/
2: St. Thomas University School of Law
Link- https://www.stu.edu/law/
3: Florida International University College of Law
Link- https://law.fiu.edu/
4: Barry University Dwayne O. Andreas School of Law
Link- https://www.barry.edu/law/
5: Ave Maria School of Law
Link- https://www.avemarialaw.edu/library/
In addition to these great law schools in and around Miami, there are a number of excellent institutions across the state of Florida. If you're looking to study law anywhere in the state, you should check out this list of the best law schools in Florida.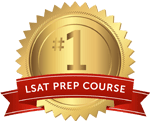 Get the #1-Rated LSAT Prep for free.
Try Risk Free
✓ No card required
✓ 1 minute setup