Known as the "City of Oaks" for the jaw-dropping oak trees that line its streets, Raleigh is a beautiful place to live and work. The capital city of North Carolina is one of the fastest growing communities in the country and is widely regarded as one of the best places to live in the United States. As an unfortunate downside, Raleigh is far from being among the nation's safer communities. In fact, its crime rate is higher than 79% of North Carolina's cities and towns regardless of their size. A Raleigh citizen's chance of becoming a victim of property or violent crime is 1 in 33 each year. With the safety concerns that people living in Raleigh face on a regular basis, it's important for the city to be supported by its dedicated workforce of lawyers.
Lawyers in Raleigh earn an average base pay of $86,833 per year—a large sum that fully corresponds to the job requirements. Practicing law is among the most challenging professions in the economy. Each case that lands on a lawyer's desk comes with significant implications, requiring a lawyer to bring all their faculties with them to every shift. Aside from a powerful wit and an undeterring work ethic, a lawyer must also come equipped with a comprehensive knowledge of the law garnered through years of hard study.
Aspiring to become a lawyer is a noble endeavor, and prospective law students are sure to be challenged every step of the way. The LSAT serves as a significant academic checkpoint, separating students from the law school of their choice. Given how important this exam is, many students lean on the proven programs offered in LSAT prep courses. If you're looking to take on the LSAT, then a good prep program is sure to maximize your chances.
Of course, it's important to choose the right course, since they don't all offer the same level of quality. There are plenty of courses to choose from, and picking the right one is a task in itself. That's why we've put together this list of the best in-person and online LSAT prep courses in Raleigh. With over ten years of experience in the learning sector, we know what constitutes a good prep program and only recommend those containing the following:
Real LSAT questions and tests (Prep Tests) from previous years
Detailed video explanations of every question type and concept
Flexible pricing to accommodate any budget
Some sort of support system and materials to use during and after the class
Online vs In-Person LSAT Classes
The choice between an online and in-person LSAT prep class depends on your optimal learning style, schedule and budget. If you prefer studying in a social environment with a teacher who's physically in the room with you, then an in-person course might be your best bet. You're sure to have many questions along the way as you study for the LSAT, and being able to receive instant answers by simply raising your hand in class is sure to prove a valuable asset. Additionally, the in-person format allows you to study alongside fellow prospective law students, which is great for students who prefer learning in a social environment. Unfortunately, in-person prep classes have their downsides. For one, you'll have to commute to the classroom on a regular basis, which might not be feasible depending on the amount of obligations you tend to outside of your course load. Additionally, this option is much more expensive than the online alternative, so it isn't in every prospective law student's budget.
On the other hand, online LSAT prep courses are as convenient as they are cost-effective, while still providing students with the valuable help they need as they get ready for the big exam. With an online course, you're free to work through modules at your discretion. You can schedule your study sessions at your convenience and have them in the comfort of your own home. Since you'll be studying alone, you can go at your own pace rather than that of the classroom as a whole. Studying in a digital format also mirrors the tablet administration of the actual LSAT, which provides another minor edge. Finally, online LSAT prep courses are much more affordable than the in-person alternative, so you won't have to break the bank to receive quality LSAT prep help.
If you'd like to read some additional input on the advantages of online learning, check out this article on the case against in-class LSAT prep courses.
| | |
| --- | --- |
| Pros of an Online Course | Pros of an In-Person Course |
| Total freedom to schedule your LSAT prep at your own pace | Instructors provide on-hand guidance to help keep you on the right path |
| Test materials and other valuable resources are available at any time | Opportunity to meet and interact with fellow prospective law students |
| Much less expensive than in-person courses | Classroom environment conducive to learning |
| Personalized study plan to help you tackle problem areas | |
| Simulates real LSAT which is taken digitally on a tablet | |
The Best Online LSAT Prep Courses in Raleigh

LSATMax LSAT Prep Course
Your secret weapon for getting accepted to the law school of your choice, the LSATMax online LSAT prep course from TestMax, is guaranteed to raise your scores. For a reasonable one-time fee, you'll get instant access to a huge arsenal of tools to help you prepare for the exam on your own time. With countless five-star reviews across TrustPilot, Google Play, and the Apple App Store, LSATMax is clearly the best online LSAT course available.
What makes LSATMax the best online prep course for any pre-law student looking to max out their LSAT scores? First, because it's available on both web and mobile, you will be able to access your course materials at any time. Next, unlike many online courses that use practice questions written by so-called experts, LSATMax only uses actual questions that have appeared on the LSAT. Your membership gives you access to up to 9,000 questions.
There are three LSATMax course packages available. All three contain the full LSATMax course catalog with over 100 hours of video from instructors who have all scored in the 99th percentile on the LSAT themselves. You'll also have opportunities to get personalized help from our instructors via real-time chat, message boards and scheduled office hours Q&A sessions. All students can also access their sample questions using LSATMax's digital LSAT simulator for an authentic experience that replicates and gets you ready for the real LSAT.
Course Packages Available:
All LSATMax packages contain the full course catalog and a subscription to LSAT Prep Plus which gets you access to every LSAT practice exam available from the LSAC. You can choose between 3 flexible packages that give you access for the length of time you need to study for the LSAT.
LSATMax 60: This package gives you 60-day access to the full LSATMax course. It is great for students who have a shorter amount of time to study before their exam or who only need to raise their score a few points.
LSATMax 180: This 180 day access package is designed to fit the needs of most students by giving access to the course for longer than the average time spent studying for the exam.
LSATMax 365: This package is the best value for those who have a longer time frame to study for the exam or need to raise their score as much as possible.
No matter which package you choose, TestMax offers 0% financing for up to a full year through Affirm. Remember, the earlier you begin preparing for the LSAT, the higher your scores will be.
Pros:
Get instant access to flexible packages and pricing
Guaranteed to boost your LSAT score or your money back
Interactive instruction with real LSAT experts
Digital LSAT simulator for 100% realistic test experience
---

TestMasters Online LSAT Prep Course
https://www.testmasters.net/online-lsat-course
The TestMasters Online LSAT Prep Course gives you a chance to watch live training courses for up to 100 days before your LSAT is administered. Available for a moderate price, this course is taught by Robin Singh who holds the record for the most perfect LSAT scores. TestMasters uses a large selection of real questions from previous LSAT exams in its curriculum. Rather than creating on-demand video lessons exclusively for the online course, the TestMasters Prep Course features recorded videos from previous live classes. While the information is good, this lack of interactivity makes you feel more like a fly on the wall of a prep course rather than an active participant.
Pros:
160+ hours of recorded classroom training
Uses real LSAT questions
Cons:
More expensive than most LSAT prep courses
Taught by an instructor who was a "natural" at the LSAT, so it can be hard to relate for those of us who need extra help
---

Blueprint LSAT Prep
Your monthly membership to Blueprint LSAT prep comes with access to some of the most entertaining LSAT prep video lessons available online. You can also use the interactive homework app to work on questions for LSAT practice exams. You'll also get a personalized lesson plan based on the date of your LSAT. The major drawback of the Blueprint online LSAT prep course is that there is a substantial monthly fee. Because there is a strong correlation between scores and how early you start studying, monthly memberships can get very costly. There is a discount offered for purchasing 6- or 12-month memberships in advance.
Pros:
Entertaining instructors
Interactive homework app
Cons:
Expensive monthly membership fee
---
The Best In-Person LSAT Prep Courses in Raleigh
Manhattan Review
Address: Raleigh-Durham Teaching Center at the Hilton, 4810 Page Creek Lane, Durham, NC 27703
Phone: 1-800-246-4600
Link: https://www.manhattanreview.com/raleigh-durham-lsat-prep-courses/
Manhattan Review has built a reputation of getting prospective law students into the law schools of their dreams. Their team has worked tirelessly over their 15 years of operation to build a program that gives students an edge over the LSAT. With access to elite tools and resources, there are few options that rival the quality provided by Manhattan Review. If you're looking for an LSAT prep class, you can find their venue at the Raleigh-Durham Teaching Center at the Hilton.
Test Masters
Address: Hilton Garden Inn University Medical Center, 2102 West Main Street, Durham, NC 27708
Phone: 1-800-696-5728
Link: https://www.testmasters.net/Lsat-Prep-Courses/north-carolina-raleigh
Test Masters offers one of the most comprehensive LSAT prep programs in the sector. By studying under them, you'll receive 60 hours of in-class instruction, and 20 full-length, five-section practice LSATs. Their instructors have scored in the 98th percentile or higher on an official LSAT, so you can rest easy under the dedicated guidance you'll be receiving. Despite tough competition from other providers, the quality offered by Test Masters makes them a viable candidate for prospective law students. You can find their venue at the Hilton Garden Inn University Medical Center.
Kaplan, Inc.
Address: Meredith College, 3800 Hillsborough Street, Raleigh, NC 27607
Phone: 1-800-527-8378
Link: https://www.kaptest.com/study/locations/lsat/raleigh/nc/
If you're looking for a reliable in-person LSAT prep course, you're sure to be in good hands by studying under one of Kaplan's seasoned instructors. Kaplan understands the amount of weight that law school admissions departments place on the LSAT, and they've built their program around maximizing students' chances of success on the big exam. With over 80 real past LSATs to practice with and access to Kaplan's industry exclusive LSAT channel, you'll have more than enough prep material to go through. You can find their course venue at Meredith College.
The Best Law Schools Near Raleigh
Trying to go to the best law school near Raleigh? See the best law schools in North Carolina.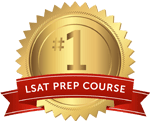 Get the #1-Rated LSAT Prep for free.
Try Risk Free
✓ No card required
✓ 1 minute setup