California is home to some impressive law schools, and there's no better place to embark on your career as an attorney than in Riverside. Though it has a medium-sized town feel and lifestyle, it's within driving distance of big-city L.A., so legal work in entertainment, industry, and criminal justice is easy to find throughout the area. The average lawyer here can earn around $93,000 per annum, which is a pretty impressive salary.
Therefore, if you're ready to launch your legal career you'll need to know where to find the best LSAT prep courses in the Riverside area. Anyone who wants to become an attorney in Riverside will need to take the LSAT exam before they're even admitted to law school. This is a key part of your legal training and the score gained on this test will determine whether a high-quality local law school will be prepared to admit you as a student.
Since the LSAT exam is so important, you can't rely on turning up on the day of the test and hoping for the best. A lot of hard work needs to go into the preparation process. After all, you can only take the LSAT a set number of times in a single year, and only a handful of times during your lifetime. With this in mind, you can see how essential it is to find an LSAT prep course that you can rely on to give you a strong grounding in the basics so you can ace the paper.
The good news is that there are numerous excellent resources that you can employ to prepare for this all-important test. There are courses available that can be attended either in-person or over the internet where you can familiarize yourself with all of the essential elements of the paper. The best courses will teach you helpful tips and tricks as well as useful strategies so you can be successful the first time you take the exam.
You can choose from a number of different LSAT courses, however, not all are of equally high quality. Thus, it's imperative to select a prep class that will guarantee your success. Although one solution is to spend many hours reading reviews and checking course results, you'll no doubt find that this is a stressful, frustrating activity. Busy students and employees simply don't have the time to spend on this time-consuming process.
Luckily, we've done most of the research on your behalf. We've checked out all of the LSAT prep courses around Riverside and created our list of the top in-person and online courses in the area, so you can speed up your search for the right course for you.
Why should you trust our opinion of which are the best LSAT prep courses? We have more than 10 years of experience and many positive stories of successful course experiences in Riverside. Therefore, you can rest assured we know what we're talking about when we advise you as to the best LSAT prep courses.
We'll only recommend those courses that offer key features such as:
Authentic LSAT preparation tests using real questions used in previous years' papers
Video explanations in detail covering all question concepts and types
Flexible pricing that suits your budget
Materials that can be accessed both during class and afterward
An effective system of support
With our many years of expertise in the field of LSAT preparation, you can count on us to only recommend courses that meet all of the above-outlined criteria and that have a strong record of having improved attendees' LSAT scores and assisting them in gaining entry to their selected law school.
Online vs In-Person LSAT Classes
It's well-known that everyone learns in a different way, so to get the best results from your LSAT prep course you'll need to choose a class that works well with your preferred way of learning. Some students learn better when they are studying in a hands-on environment. Should this suit you, you may prefer an in-person class. However, these classes have a much more restrictive schedule that won't be suitable for everyone's needs, especially if you need to fit in your study around a job or around family commitments.
Another consideration to keep in mind when choosing whether to opt for an in-person or online course is how easy you'll find it to physically attend a course. There may be an LSAT prep center close to where you live, especially if you're located in the center of a city, but for many people, especially those who have no transportation of their own, it can be difficult to attend a course that is a long way from home. Since LSAT prep in-person courses are expensive, it's important to ensure you won't miss any valuable lesson time.
One further thing to remember is to find out more about the quality of the instructors who will be leading the prep course. You will need an enthusiastic, skilled and knowledgeable tutor in order to achieve maximum benefit from the course.
With all of this in mind, it isn't too difficult to see why many learners choose an online LSAT preparation course instead rather than opting for an in-person option. An online course will give you significantly more flexibility about when and how to study since all of the lessons and resources can be accessed on-demand at a suitable time for you. You also won't be required to drive or take a bus to a physical location, which is highly beneficial for anyone who lacks their own transportation as well as for anybody who has a packed schedule and who needs to fit in studying around other commitments, obligations, and employment.
With an online prep course, you can save the time, money and effort involved in driving through rush hour traffic or finding a parking place in a city center. Instead, you can conveniently learn from home, with all the essential information and learning you need at your fingertips.
There are, of course, a few downsides to remote learning. For example, you'll have no instructor there with you as you learn to answer your queries and resolve any issues you encounter. Fortunately, the best online LSAT prep courses today have resolved this problem by building strong systems of support into their design. This means an expert can answer your questions efficiently and swiftly so you won't be inconvenienced.
Since the LSAT test is no longer a traditional pen and paper exam but instead takes the form of a digital examination, an online course will help to simulate the method of the test and prepare you well for the experience on the day.
LSAT prep classes held online are also cheaper than their in-person alternatives. Money is almost always a major consideration for potential law students, so choosing a cost-effective and affordable LSAT preparation course is an ideal solution.
If you need further convincing about how to choose the right option for you, click here and you'll find a full breakdown of all the advantages and disadvantages for both in-person and online LSAT prep courses.
| | |
| --- | --- |
| Pros of an Online Course | Pros of an In-Person Course |
| Fits conveniently around your existing lifestyle and commitments | All instruction will be received in-person |
| You can easily access the tests and learning resources whenever you wish | You will have the opportunity to get to know other students in person |
| A more affordable cost | |
| The course is personalized so you can easily address all the areas you most struggle with | |
| The format is similar to the real digital LSAT test | |
The Best Online LSAT Prep Courses in Riverside

LSATMax LSAT Prep Course
Your secret weapon for getting accepted to the law school of your choice, the LSATMax online LSAT prep course from TestMax, is guaranteed to raise your scores. For a reasonable one-time fee, you'll get instant access to a huge arsenal of tools to help you prepare for the exam on your own time. With countless five-star reviews across TrustPilot, Google Play, and the Apple App Store, LSATMax is clearly the best online LSAT course available.
What makes LSATMax the best online prep course for any pre-law student looking to max out their LSAT scores? First, because it's available on both web and mobile, you will be able to access your course materials at any time. Next, unlike many online courses that use practice questions written by so-called experts, LSATMax only uses actual questions that have appeared on the LSAT. Your membership gives you access to up to 9,000 questions.
There are three LSATMax course packages available. All three contain the full LSATMax course catalog with over 100 hours of video from instructors who have all scored in the 99th percentile on the LSAT themselves. You'll also have opportunities to get personalized help from our instructors via real-time chat, message boards and scheduled office hours Q&A sessions. All students can also access their sample questions using LSATMax's digital LSAT simulator for an authentic experience that replicates and gets you ready for the real LSAT.
Course Packages Available:
All LSATMax packages contain the full course catalog and a subscription to LSAT Prep Plus which gets you access to every LSAT practice exam available from the LSAC. You can choose between 3 flexible packages that give you access for the length of time you need to study for the LSAT.
LSATMax 60: This package gives you 60-day access to the full LSATMax course. It is great for students who have a shorter amount of time to study before their exam or who only need to raise their score a few points.
LSATMax 180: This 180 day access package is designed to fit the needs of most students by giving access to the course for longer than the average time spent studying for the exam.
LSATMax 365: This package is the best value for those who have a longer time frame to study for the exam or need to raise their score as much as possible.
No matter which package you choose, TestMax offers 0% financing for up to a full year through Affirm. Remember, the earlier you begin preparing for the LSAT, the higher your scores will be.
Pros:
Get instant access to flexible packages and pricing
Guaranteed to boost your LSAT score or your money back
Interactive instruction with real LSAT experts
Digital LSAT simulator for 100% realistic test experience
---

Kaplan Live Online LSAT Training
https://www.kaptest.com/lsat/courses/lsat-prep-live-online
Delivered over the course of eight live classes, the Kaplan Live Online LSAT Training also includes two live, proctored LSAT practice exams. While the Kaplan instructors have good reviews, this 32-hour course is more expensive than many alternatives offering 100+ hours of video training. Kaplan also allows students to purchase three additional hours of one-on-one training by upgrading to the Live Online PLUS plan. One drawback to the format of the Kaplan Live LSAT training is that it's not very flexible: you must attend classes during specific times, or attend a make-up session later.
Pros:
Access to 80+ real LSAT tests
Includes LSAT lesson books
Cons:
One of the most expensive online LSAT courses
Must attend live classes during scheduled times
Only 32 hours of video training included
---

Law School Admission Council Official LSAT Prep
https://www.lsac.org/lsat/prep
The Law School Admission Council (LSAC) is the organization that administers the actual LSAT, so their official prep course is definitely worth looking at. While this is one of the least expensive LSAT prep products available, there are also some large omissions. First, the LSAC only uses practice tests for their online platform, not authentic LSAT questions from past tests. Second, while access to the real test interface is a nice touch, there is little actual instruction in this package. Due to the low price and these missing pieces, this service is best used as a supplement to your study rather than your primary prep course.
Pros:
Uses the real LSAT test interface
Low price
Cons:
Just the practice tests, so no instruction is included
Practice questions aren't taken from real LSATs
---
The Best In-Person LSAT Prep Courses in Riverside
When you're looking for the best in-person LSAT prep courses in Riverside, California and the surrounding area, you need to look no further than these course providers that offer high-quality classroom-based study.
BluePrint
Address: UC Riverside, 900 University Avenue, Riverside, CA
Phone Number: 1-888-4-BP-PREP
https://blueprintprep.com/2020-june-aug-riverside
This in-person LSAT prep course provider offers twelve lessons along with four in-class practice exams all taught by world-class instructors who have themselves excelled in the LSAT exam. Attendees all receive a welcome box packed with the vital materials and textbooks to ensure their success during the course. They also benefit from a Score Increase Guarantee, which will entitle repeat test-takers to a full refund of all fees if their LSAT score doesn't improve after successful completion of the course. This course is a great choice for anyone living close to UC Riverside.
TestMasters
Address: UC Riverside, 900 University Avenue, Riverside, CA
Phone Number: 1-800-696-5728
https://www.testmasters.net/Lsat-Prep-Class/California/Riverside/23711
The LSAT prep course from TestMasters supplies students with all they need to excel in their LSAT test. With 160 teaching hours in total together with 20 full-length practice tests, this in-person course offers 24/7 support to ensure you're never left confused or struggling with your studies. With its handy location at UC Riverside's campus, it's a good choice for anyone who lives nearby.
Kaplan Test Prep
Address: UC Irvine Alumni Center, Newkirk Alumni Center, Irvine, CA
Phone Number: +1-800-KAP-TEST
https://www.kaptest.com/study/locations/lsat/riverside/ca/
As one of the best-known LSAT in-person prep course providers, Kaplan Test Prep provides quality teaching nationwide. Having been first established during the 1930s, you can depend on this provider to help you obtain a higher LSAT score or get your course fee refunded. Kaplan has some of the greatest depth of resources across all LSAT prep courses, including every single historical LSAT. This course is held in Irvine–around a 40-minute drive from Riverside–so if you live closer to that side of town this could be a great option for you.
The Best Law Schools Near Riverside
Riverside, California is close to many popular and well-known law schools. Here are five of the best law schools in California near Riverside.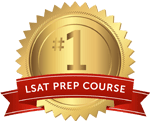 Get the #1-Rated LSAT Prep for free.
Try Risk Free
✓ No card required
✓ 1 minute setup