Known to most as the "Gateway to the West," St. Louis is a city with plenty of history, culture and opportunity. What was once one of the largest cities in the country, St. Louis is a city that goes through constant renovation. Those who want to study law will recognize St. Louis from precedent-setting cases like Dred Scott v Sanford. Recent protests have put a legal spotlight on St. Louis as well.
While downtown, you can visit several legendary restaurants, or take a trip up the arch while looking over the mighty Mississippi. Downtown has a lot to offer, but the surrounding neighborhoods are just as full of life. Here, you will find some of the best dining districts in the nation. Those who want Italian food can go to The Hill, or for Mexican fare you could head to Cherokee Street. Those with a posh sense of taste can head to Clayton, where fine dining reigns supreme. St. Louis isn't all food though. Known as a sports city, St. Louis is home to baseball's Cardinals and hockey's Blues—with an MLS soccer team on the way, too. The arts are well represented here, as one of the many free museums in St. Louis is the impressive St. Louis Art Museum. This is one of several museums located in the largest public park in the country, Forest Park. Within the park, you will also find the St. Louis Zoo (the second biggest zoo in the country and largest free zoo in the world), the History Museum and the Science Center.
Because there is so much to do in this midwestern city, St. Louis is often ranked high among the best places to raise a family. The cost of living is cheap, and there are plenty of employment opportunities. Those with aspirations towards law will find a rich history in St. Louis. Not only that, but being a lawyer in St. Louis pays well: the average lawyer in St. Louis makes around $88,000 per year.
Aspiring law students surely have their eye on one of St. Louis's finer institutions, Washington University. While Washington University isn't considered an Ivy League school, it is in the tier just below that. The law school has a wonderful reputation, and the difficulty of getting accepted into the program reflects that. Only 30% of applicants gain acceptance into this fine University that is commonly ranked among the top 20 in the country. Those who are hoping to go to school here will need to have a history of strong academic performance, but that isn't the only thing the board of admissions will be looking at.
To have the best shot at getting into Wash U, you'll want to do your absolute best on the law school admission test, also known as the LSAT. The LSAT is known for its level of difficulty and the stress that it can cause for the students taking it. The best way to mitigate that stress is to make sure that you are well prepared. To do that, you are going to want to take an LSAT prep course.
Finding the right LSAT prep course can also be a difficult task. Considering the stress you are already under, this can make the prospect of an extra step all the more daunting. Living in the modern era makes this even more difficult, as the internet will present you with enough options to make your head spin. Considering this is the most important test you will have taken to this point in your academic career, this is a decision you will want to get right.
There are a lot of things to consider when thinking about which LSAT course to choose, and in this article, we will go over many of those factors. With our experience in LSAT prep, we'll help you choose an LSAT prep course that is right for you. Before we go into specifics, there are things that we think are absolutely necessary for an LSAT prep course. Those things are:
Actual LSAT questions from years previous.
Detailed video/in-person explanations of the types of questions you'll receive.
A sliding scale for pricing.
A support system to help you with your prep even when you are not in class.
Online vs In-Person LSAT Prep Courses
When deciding the right LSAT prep course for your studies, there will be several factors to consider. The first and maybe most important of those will be the location. This is especially important when you consider how much time you will be spending studying for this test. You will be presented with two main options: online or in-person. The traditional way of doing things would have you in a classroom with a group of peers and an instructor, but with the internet being what it is these days, there is no shortage of resources or support with an online course. There are certainly differences between the two. Let's take a look at those now.
Those who thrive in a classroom will probably want to opt for in-person courses. These courses normally last for about two months and are held one to two days a week. You will be placed with a group of your peers, which can be advantageous for those who like learning in a group setting. You will also be placed with an instructor who is well versed in the LSAT. Here, you will learn not only the content of the LSAT, but also test-taking strategies to give yourself the best chance for success. Once outside of the classroom, you will usually have extra study tools in the form of video lessons and email support.
There are downsides to in-person courses, and you will want to make sure you are fully committed because these classes will not only take up a lot of your time, but they are also very expensive. As online courses continue to provide similar resources, the argument for in-person LSAT prep becomes harder to make.
Online courses offer something in-person classes don't: flexibility. These courses are perfect for people who are already working full-time jobs or raising a family while pursuing a future career in law. This is because online courses are taught through on-demand video lessons, allowing you to do your LSAT prep wherever you want and whenever you want. While you won't have the same proximity to an instructor or other classmates, you will have access to support via email. Not only do they allow flexibility in time, but also in budget. Online courses cost just a fraction of what in-person courses cost.
Whether you choose online or in-person, it is crucial that your LSAT prep course offers practice exams. These exams will not only give you a glimpse of what the LSAT will feel like on the day of your exam, but they will allow you to pinpoint your weaknesses and work on them. These practice exams are typically actual LSATs from years past, so you will get a good feel for what to expect going into your examination. Different courses will offer these in different ways. Some have them evenly spaced out through the duration of a session, while others give you access to as many as you would like to take when you please.
Pros of an In-Person Course:
In-person resources such as teachers, books, and peers.
A structured system that goes at a specific pace, allowing you to focus on one thing at a time.
Take practice tests in a realistic environment.
Pros of an Online Course:
Make your own schedule.
An expansive list of readily available resources.
Less expensive than In-Person.
Personalized problem-solving.
Take as many practice tests as you want.
Best Online LSAT Prep Courses in St. Louis

LSATMax LSAT Prep Course
Your secret weapon for getting accepted to the law school of your choice, the LSATMax online LSAT prep course from TestMax, is guaranteed to raise your scores. For a reasonable one-time fee, you'll get instant access to a huge arsenal of tools to help you prepare for the exam on your own time. With countless five-star reviews across TrustPilot, Google Play, and the Apple App Store, LSATMax is clearly the best online LSAT course available.
What makes LSATMax the best online prep course for any pre-law student looking to max out their LSAT scores? First, because it's available on both web and mobile, you will be able to access your course materials at any time. Next, unlike many online courses that use practice questions written by so-called experts, LSATMax only uses actual questions that have appeared on the LSAT. Your membership gives you access to up to 9,000 questions.
There are three LSATMax course packages available. All three contain the full LSATMax course catalog with over 100 hours of video from instructors who have all scored in the 99th percentile on the LSAT themselves. You'll also have opportunities to get personalized help from our instructors via real-time chat, message boards and scheduled office hours Q&A sessions. All students can also access their sample questions using LSATMax's digital LSAT simulator for an authentic experience that replicates and gets you ready for the real LSAT.
Course Packages Available:
All LSATMax packages contain the full course catalog and a subscription to LSAT Prep Plus which gets you access to every LSAT practice exam available from the LSAC. You can choose between 3 flexible packages that give you access for the length of time you need to study for the LSAT.
LSATMax 60: This package gives you 60-day access to the full LSATMax course. It is great for students who have a shorter amount of time to study before their exam or who only need to raise their score a few points.
LSATMax 180: This 180 day access package is designed to fit the needs of most students by giving access to the course for longer than the average time spent studying for the exam.
LSATMax 365: This package is the best value for those who have a longer time frame to study for the exam or need to raise their score as much as possible.
No matter which package you choose, TestMax offers 0% financing for up to a full year through Affirm. Remember, the earlier you begin preparing for the LSAT, the higher your scores will be.
Pros:
Get instant access to flexible packages and pricing
Guaranteed to boost your LSAT score or your money back
Interactive instruction with real LSAT experts
Digital LSAT simulator for 100% realistic test experience
---

Fox LSAT Demon
Before opening up his LSAT test prep service, Nathan Fox scored 179 on his LSAT, a near-perfect score that placed him in the 99.9th percentile of all test-takers. He's also personally written six books about preparing for the LSAT. Primarily focused on live LSAT prep courses, Fox LSAT has released their online-centered program called the LSAT Demon. Using A.I., the LSAT Demon program tailors the example problems and explanations to each user based on their strengths and weaknesses. While it is an interesting tool, the program suffers from a lack of video instruction and a fairly high monthly fee.
Pros:
I. tutor helps reveal your weakest area
Private tutoring available for an additional fee
Cons:
Monthly fee for access
No video instruction, online exercises only
---

Velocity LSAT Prep
Founded by two friends who met in college, Velocity LSAT Prep promises to help students "kick the LSAT in the face." Behind the irreverent style is plenty of substance with in-depth explanations of over 9,000 authentic LSAT questions from previous tests. There is also a series of videos available that explain a wide variety of theoretical concepts that will appear on the test. Each membership lasts eight months. There's a lot of quality material in Velocity's LSAT online prep course, but the pricing is somewhat confusing. This is in part because the practice questions must be purchased separately, so costs can get out of hand pretty quickly.
Pros:
Explanations for thousands of authentic LSAT questions
Cons:
Only accessible for 8 months
You must purchase the practice questions separately
---
Best In-Person LSAT Prep Courses in St. Louis
TestMasters:
Address-Hillel at Washington University in St. Louis, 6300 Forsyth Boulevard, St. Louis, MO 63105
Phone Number-(314) 935-9040
Link-https://www.testmasters.net/Lsat-Prep-Courses/missouri-st-louis
Why they are a good choice
TestMasters provides a curriculum that was developed by the world record holder for most perfect scores achieved on the LSAT, Robin Singh. They only hire instructors who scored in the 98th percentile or better and make sure to keep classes to 12 students or less. With TestMasters, you will receive 60 hours of in-class instruction, plus over 100 hours of supplemental video instruction. TestMasters in St. Louis holds courses at Washington University, at the edge of Forest Park.
Manhattan Review:
Address-St. Louis Teaching Center at the Sheraton, 7730 Bonhomme Avenue, St. Louis, MO 63105
Phone Number-(314) 558-6282
Link-https://www.manhattanreview.com/st-louis-lsat-prep-courses/
Why they are a good choice
Manhattan Review has a mixed curriculum offering both lectures and exercises to help make you the most fully rounded test taker you can be going into your exam date. Here, you will learn not only the content of the LSAT but the best strategies for taking it. Manhattan Review boasts a reputation that is built on former students studying or working at some of the finest law establishments in the world. Manhattan Review in St. Louis is located in the heart of downtown Clayton.
Manhattan Elite Prep:
Address-Courtyard St. Louis Downtown, 2340 Market Street at Jefferson, St. Louis, MO 63103
Phone Number-(314) 991-3758
Link-https://www.manhattaneliteprep.com/lsat-st-louis-prep-course-class/
Why they are a good choice
Manhattan Elite Prep was designed with the working professional in mind. They understand that trying to change careers is tough, and that when you work fulltime, you already have a busy schedule. Because of that, they attempt to teach the LSAT in a time-effective manner—but they've also got a large library of resources avaialable to those who want to go above and beyond. To be able to do this, they hire only the most experienced instructors in regards to the LSAT. Manhattan Elite Prep in St. Louis is located just blocks away from Busch Stadium and the City Museum.
The Best Law Schools Near St. Louis
Interested in going to the best law school near St. Louis? Check out this list of the best law schools in Missouri.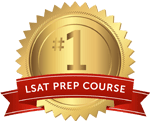 Get the #1-Rated LSAT Prep for free.
Try Risk Free
✓ No card required
✓ 1 minute setup