Widely known as "America's Finest City," San Diego is a modern paradise. Its gorgeous white-sand beaches seem to stretch on forever, and the average day holds the perfect weather conditions to enjoy the city's signature attractions. On top of that, San Diego was named as the safest big city in the country in respect to its homicide rate by the Federal Bureau of Investigation. In 2017, the city's violent crime rate was 3.7 per 1,000 people, which represents the lowest number among the most populous cities in the country.
Despite the rate of crime being relatively low, San Diego relies on its law practitioners to maintain the city's pristine shine. Lawyers in San Diego are well-compensated for their efforts, with a base pay averaging $109,260. Of course, remuneration isn't everything—lawyers are also rewarded with a great sense of social contribution, since they play an integral role in keeping communities safe. Students aiming for a future in law will be tested by several academic obstacles along the way, and the LSAT represents a notable checkpoint. Because law school admissions departments have access to all the LSATs their applicants have taken, achieving a high score on the first try definitely helps a prospective law student's chances.
By enrolling in a comprehensive prep course, students greatly improve their chances of success on the LSAT. Choosing the right curriculum is crucial, so we've compiled a list of the best in-person and online LSAT prep courses in San Diego. In order to provide the highest amount of value to a student, an LSAT course must contain the following:
Real LSAT questions and tests (Prep Tests) from previous years
Detailed video explanations of every question type and concept
Flexible pricing to accommodate any budget
Some sort of support system and materials to use during and after the class
Online vs In-Person LSAT Classes
Every student has their own preferred learning style, so there's no one format of prep course that will be suitable for everyone. If you prefer a more hands-on experience, you can choose a number of reputable in-person prep courses in San Diego. Keep in mind that the main drawback to this format is the commitment needed to get to class, which simply isn't feasible for some students who work a part-time or full-time job while balancing school and other responsibilities. Additionally, in-person prep courses are given at a much higher cost than their online counterparts. If you prefer learning in a group environment with guided instruction by a teacher, and are willing to make the extra investment, scroll down to see our list of the best in-person LSAT courses in San Diego.
For students who'd rather form their own LSAT study plan, there's a wealth of valuable academic resources available in online courses. This format provides instant access to all important materials and resources, so you can arrange your study sessions at your discretion. Should any questions arise (as they surely will), you can always reach out to an experienced instructor made available through the curriculum's streamlined support system. Since you're not earning the six-figure lawyer salary just yet, you're also likely to love the amount of money you'll save by opting for an online course.
If you'd like to read some additional input on the advantages of online learning, check out this article on the case against in-class LSAT prep courses.
| | |
| --- | --- |
| Pros of an Online Course | Pros of an In-Person Course |
| Total freedom to schedule your LSAT prep at your own pace | Instructors provide hands-on guidance to help keep you on the right path |
| Test materials and other valuable resources are available at any time | Opportunity to meet and interact with fellow prospective law students |
| Much less expensive than in-person courses | Classroom environment conducive to learning |
| Personalized study plan to help you tackle problem areas | |
| Simulates real LSAT which is taken digitally on a tablet | |
The Best Online LSAT Prep Courses in San Diego

LSATMax LSAT Prep Course
Your secret weapon for getting accepted to the law school of your choice, the LSATMax online LSAT prep course from TestMax, is guaranteed to raise your scores. For a reasonable one-time fee, you'll get instant access to a huge arsenal of tools to help you prepare for the exam on your own time. With countless five-star reviews across TrustPilot, Google Play, and the Apple App Store, LSATMax is clearly the best online LSAT course available.
What makes LSATMax the best online prep course for any pre-law student looking to max out their LSAT scores? First, because it's available on both web and mobile, you will be able to access your course materials at any time. Next, unlike many online courses that use practice questions written by so-called experts, LSATMax only uses actual questions that have appeared on the LSAT. Your membership gives you access to up to 9,000 questions.
There are three LSATMax course packages available. All three contain the full LSATMax course catalog with over 100 hours of video from instructors who have all scored in the 99th percentile on the LSAT themselves. You'll also have opportunities to get personalized help from our instructors via real-time chat, message boards and scheduled office hours Q&A sessions. All students can also access their sample questions using LSATMax's digital LSAT simulator for an authentic experience that replicates and gets you ready for the real LSAT.
Course Packages Available:
All LSATMax packages contain the full course catalog and a subscription to LSAT Prep Plus which gets you access to every LSAT practice exam available from the LSAC. You can choose between 3 flexible packages that give you access for the length of time you need to study for the LSAT.
LSATMax 60: This package gives you 60-day access to the full LSATMax course. It is great for students who have a shorter amount of time to study before their exam or who only need to raise their score a few points.
LSATMax 180: This 180 day access package is designed to fit the needs of most students by giving access to the course for longer than the average time spent studying for the exam.
LSATMax 365: This package is the best value for those who have a longer time frame to study for the exam or need to raise their score as much as possible.
No matter which package you choose, TestMax offers 0% financing for up to a full year through Affirm. Remember, the earlier you begin preparing for the LSAT, the higher your scores will be.
Pros:
Get instant access to flexible packages and pricing
Guaranteed to boost your LSAT score or your money back
Interactive instruction with real LSAT experts
Digital LSAT simulator for 100% realistic test experience
---

Velocity LSAT Prep
Founded by two friends who met in college, Velocity LSAT Prep promises to help students "kick the LSAT in the face." Behind the irreverent style is plenty of substance with in-depth explanations of over 9,000 authentic LSAT questions from previous tests. There is also a series of videos available that explain a wide variety of theoretical concepts that will appear on the test. Each membership lasts eight months. There's a lot of quality material in Velocity's LSAT online prep course, but the pricing is somewhat confusing. This is in part because the practice questions must be purchased separately, so costs can get out of hand pretty quickly.
Pros:
Explanations for thousands of authentic LSAT questions
Cons:
Only accessible for 8 months
You must purchase the practice questions separately
---

Manhattan Prep
https://www.manhattanprep.com/
Like most of the online LSAT prep courses in this list, Manhattan Prep has instructors with very impressive credentials. With over 20 highly qualified instructors to help you prepare for your LSAT, Manhattan Prep is focused on in-person test prep, but their "LSAT Interact" self-guided prep course is a viable option for students looking to prepare for the test on their own time. With over 60 hours of video lessons included, you'll also get access to lots of practice tests. There is also an option to upgrade your membership to include 1-on-1 tutoring.
Pros:
60+ hours of LSAT training from qualified instructors
Cons:
Does not track your performance on practice tests
Course enrollment lasts 6 months, but can be extended for a fee
---
The Best In-Person LSAT Prep Courses in San Diego
Blueprint LSAT
Address: Sheraton La Jolla Hotel, 3299 Holiday Ct, La Jolla, CA 92037, United States
Phone: 1-888-427-7737
Link: https://blueprintprep.com/lsat/classroom/locations/ca/san-diego
Since the LSAT is such a monumental exam, it's easy to see why students tend to dread the months leading up to it. Thankfully, by enrolling in Blueprint LSAT's San Diego prep course, students are paired with dedicated instructors who take a personal interest in each participants' progress. By breaking down critical materials and providing students with fundamental tricks and tips, they do a great job at helping LSAT takers achieve a high score on the big exam. If you're in close proximity to their venue at the Sheraton La Jolla Hotel just outside of downtown San Diego, Blueprint LSAT's course is definitely worth looking into.
Kaplan, Inc.
Address: Hilton Mission Valley, 3805 Murphy Canyon Road, San Diego, CA 92123
Phone: 1-800-527-8378
Link: https://www.kaptest.com/study/locations/lsat/san-diego/ca/
Kaplan is among the primary entities in this sector, and for good reason. With years of extensive experience and courses spread throughout the country, Kaplan is one of the safest picks for students looking for hands-on help in preparing for their LSATs. Their course offers a list of exhaustive resources, including over 80 past exams and hundreds of hours of on-demand instruction by the company's best teachers. If commuting to their venue at the Hilton Mission Valley on the north side of San Diego is an option, there's a lot to gain by choosing in-person LSAT guidance from Kaplan.
Test Masters
Address: Courtyard San Diego Mission Valley, 595 Hotel Circle South, San Diego, CA 92108
Phone: 1-800-696-5728
Link: https://www.testmasters.net/Lsat-Prep-Courses/california-san-diego
Preparing for the LSAT is no easy feat, so you'll need all the help you can get. If you tend to learn better in a classroom setting with personal guidance by an instructor, consider taking Test Masters' LSAT prep course centrally located at the Courtyard San Diego Mission Valley. Their instructors have all scored in the 98th percentile or above on an official LSAT, so you'd be in good hands. Test Masters' program is wholly comprehensive, featuring every past LSAT question released since 1991. Additionally, students who enroll in their curriculum will receive 24/7 academic support from seasoned instructors ready to help answer critical prep questions.
Manhattan Review
Address: San Diego Teaching Center at the Sheraton, 1380 Harbor Island Drive, San Diego, CA 92101
Phone: 1-800-246-4600
Link: https://www.manhattanreview.com/san-diego-lsat-prep-courses/
Many prospective law students tend to study alone using online resources, which is certainly viable. However, this method does risk the student wasting precious study hours learning impertinent content. This is one of the reasons why in-person LSAT prep courses like those offered by Manhattan Review exist. By studying alongside your peers under the careful guidance of an expert Manhattan Review instructor, and working hard to ingrain all the necessary information along the way, you'll be in position to pass the big exam with flying colors. If you're looking for hands-on help in getting ready for the LSAT, you can find their program at the San Diego Teaching Center at the Sheraton, right along side the San Diego Bay.
PowerScore, Inc.
Address: University of California Irvine, Irvine, CA 92697
Phone: (800) 545-1750
Link: https://www.powerscore.com/lsat/courses/
PowerScore offers students a comprehensive LSAT prep course that covers past LSAT material from top to bottom. The highly qualified instructors that comprise their team are wholly dedicated to students' progress, and their goal is to see you achieve a high score on your LSAT. Their in-person course is supplemented by extensive online content, offering prospective law students the best of both worlds. If you can fit PowerScore's in-person prep courses into your schedule and are willing to invest in hands-on guidance, you'll definitely find great value in their program.
The Best Law Schools Near San Diego
| | | | |
| --- | --- | --- | --- |
| LAW SCHOOL | LOCATION | WEBSITE | ADMISSIONS EMAIL |
| California Western School of Law | San Diego, CA | | admissions@cwsl.edu |
| Thomas Jefferson School of Law | San Diego, CA | | admissions@tjsl.edu |
| University of San Diego School of Law | San Diego, CA | | jdinfo@sandiego.edu |
| University of California Irvine School of Law | Irvine, CA | https://www.law.uci.edu/ | admissions@law.uci.edu |
| Chapman University — Dale E. Fowler School of Law | Orange, CA | https://www.chapman.edu/law/index.aspx | lawadmission@chapman.edu |
For more information on the state's law schools, check out our article on the top law schools in California.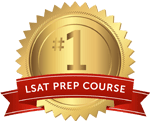 Get the #1-Rated LSAT Prep for free.
Try Risk Free
✓ No card required
✓ 1 minute setup