With a population of a million and counting, San Jose is the third most populous city in California and the largest city in Northern California. It's the political, economic, and cultural heart of Silicon Valley. It's surrounded by neighboring cities known for their innovation and technological startups, making it one of the most affluent and coveted areas on the planet, attracting people from all over the world.
A career in law in this rich and ethnically diverse place, would be a good way to make inroads into the corporate jungle of California, especially if you aren't a science student or a tech enthusiast. San Jose also happens to be a charter city, so it can enact its own laws that might go against the laws of the State. The area also boasts of world-class law colleges like Stanford Law School, UC Berkeley School of Law, and more. And if all that isn't enough of a draw, the average salary of a lawyer in the city of San Jose is around $150,000 per year. Even better, if you manage to get a toehold in one of the Silicon Valley giants, you could be drawing a salary upwards of $250,000 per year. Before you start daydreaming, let's have a look at that crucial test you need to ace to become a lawyer—the LSAT.
A quick Google search for LSAT prep courses will yield thousands of results. How does one sift through all the clutter and zero in on the courses that are actually useful? That's precisely why we took the trouble of sorting through all the information available and came up with a list of best LSAT prep courses in San Jose—both online and offline. Having been in this field for more than a decade with some stellar results to show for it, we channeled our experience to come up with standard criteria for curating our list of best LSAT prep courses in San Jose. Here's a shortlist of necessary requisites a course must offer to make it to our list:
Access to a question bank of real LSAT questions and question papers from previous years.
Explanations for each and every type of question that can appear in the LSAT.
A good range of options when it comes to prices.
Course material, support, and other resources on offer.
Online vs In-Person LSAT Classes
If you're preparing for LSAT, you should be more or less aware of your learning style. This will be helpful in deciding what kind of LSAT coaching classes you should opt for. There are pros and cons to online and in-person instruction, one-on-one versus group classes, and live classes versus self-learning. Acing the LSAT requires rigorous preparation, so it's very important that you choose a mode of learning that you are comfortable with.
If self-paced learning is your mantra, then you should probably opt for online LSAT courses as you'll have the option to study whenever you have the time. Online courses can also be accessed from anywhere. These courses are especially good for working professionals and people with kids. Such pupils tend to have changeable schedules and can't dedicate a set amount of time per week for studies. Online studying can be factored into their haphazard schedules.
If your course also includes 24/7 support and some 1-on-1 tutor time, you can have in-depth discussions on subjects you are having difficulties with, to help clear all your doubts awhen they crop up. Online courses are also much cheaper compared to in-person LSAT coaching classes. The only drawback of this system is the lack of interaction with fellow students and the classroom learning environment. Also, since you are in charge of how you spend your time, you have to constantly stay on your toes to keep up with the work. Things could easily get out of hand if you never manage to find any time to tackle the subjects in a timely fashion.
Whether you opt for the online or the offline option, taking practice tests is a must. These prep tests give you an idea about your performance, progress, problem areas, and more. You can direct your focus on topics that need to be worked on, skim over the ones you've mastered, and aim to improve your performance with each prep test. Online courses let you take the prep tests on your electronic devices, just like the way the real LSAT is conducted these days. That's an additional perk that simulates the LSAT experience, so you're comfortable with the tools and settings when you take the actual LSAT.
Here's a link for further reading on the case against in-person LSAT preparation.
| | |
| --- | --- |
| Pros of an Online Course | Pros of an In-Person Course |
| Set your own pace. | Peer interactions |
| Access the course material from anywhere, anytime. | A classroom environment that keeps you on your toes. |
| More affordable than the offline options. | Live interactions with instructors. |
| Option to personalize the course to address your needs. | |
| Prep tests that simulate the real LSAT. | |
The Best Online LSAT Prep Courses in San Jose

LSATMax LSAT Prep Course
Your secret weapon for getting accepted to the law school of your choice, the LSATMax online LSAT prep course from TestMax, is guaranteed to raise your scores. For a reasonable one-time fee, you'll get instant access to a huge arsenal of tools to help you prepare for the exam on your own time. With countless five-star reviews across TrustPilot, Google Play, and the Apple App Store, LSATMax is clearly the best online LSAT course available.
What makes LSATMax the best online prep course for any pre-law student looking to max out their LSAT scores? First, because it's available on both web and mobile, you will be able to access your course materials at any time. Next, unlike many online courses that use practice questions written by so-called experts, LSATMax only uses actual questions that have appeared on the LSAT. Your membership gives you access to up to 9,000 questions.
There are three LSATMax course packages available. All three contain the full LSATMax course catalog with over 100 hours of video from instructors who have all scored in the 99th percentile on the LSAT themselves. You'll also have opportunities to get personalized help from our instructors via real-time chat, message boards and scheduled office hours Q&A sessions. All students can also access their sample questions using LSATMax's digital LSAT simulator for an authentic experience that replicates and gets you ready for the real LSAT.
Course Packages Available:
All LSATMax packages contain the full course catalog and a subscription to LSAT Prep Plus which gets you access to every LSAT practice exam available from the LSAC. You can choose between 3 flexible packages that give you access for the length of time you need to study for the LSAT.
LSATMax 60: This package gives you 60-day access to the full LSATMax course. It is great for students who have a shorter amount of time to study before their exam or who only need to raise their score a few points.
LSATMax 180: This 180 day access package is designed to fit the needs of most students by giving access to the course for longer than the average time spent studying for the exam.
LSATMax 365: This package is the best value for those who have a longer time frame to study for the exam or need to raise their score as much as possible.
No matter which package you choose, TestMax offers 0% financing for up to a full year through Affirm. Remember, the earlier you begin preparing for the LSAT, the higher your scores will be.
Pros:
Get instant access to flexible packages and pricing
Guaranteed to boost your LSAT score or your money back
Interactive instruction with real LSAT experts
Digital LSAT simulator for 100% realistic test experience
---

Manhattan Prep
https://www.manhattanprep.com/
Like most of the online LSAT prep courses in this list, Manhattan Prep has instructors with very impressive credentials. With over 20 highly qualified instructors to help you prepare for your LSAT, Manhattan Prep is focused on in-person test prep, but their "LSAT Interact" self-guided prep course is a viable option for students looking to prepare for the test on their own time. With over 60 hours of video lessons included, you'll also get access to lots of practice tests. There is also an option to upgrade your membership to include 1-on-1 tutoring.
Pros:
60+ hours of LSAT training from qualified instructors
Cons:
Does not track your performance on practice tests
Course enrollment lasts 6 months, but can be extended for a fee
---

TestMasters Online LSAT Prep Course
https://www.testmasters.net/online-lsat-course
The TestMasters Online LSAT Prep Course gives you a chance to watch live training courses for up to 100 days before your LSAT is administered. Available for a moderate price, this course is taught by Robin Singh who holds the record for the most perfect LSAT scores. TestMasters uses a large selection of real questions from previous LSAT exams in its curriculum. Rather than creating on-demand video lessons exclusively for the online course, the TestMasters Prep Course features recorded videos from previous live classes. While the information is good, this lack of interactivity makes you feel more like a fly on the wall of a prep course rather than an active participant.
Pros:
160+ hours of recorded classroom training
Uses real LSAT questions
Cons:
More expensive than most LSAT prep courses
Taught by an instructor who was a "natural" at the LSAT, so it can be hard to relate for those of us who need extra help
---
The Best In-Person LSAT Prep Courses in San Jose
Varsity Tutors LSAT Prep
Address: Anywhere you choose.
Phone: (855) 909-8997
Link: https://www.varsitytutors.com/tutoring-san_jose
Why are they a good choice?
Varsity's in-oerson, one-on-one, LSAT preparation courses cater to those who can shell out the extra bucks required for this level of individual attention, customized course plans, and a dedicated tutor who will work around their schedule. Their tutors are drawn from the local pool of talent, and typically work at universities in and around the San Jose area. Given the world class standards of some of these storied centers of learning, like UC Berkeley, Stanford, and more, you can be assured that you are in very very good hands. This is probably the best way to get in-person LSAT coaching if you have the money.
Kaplan LSAT Prep Classes
Address: San Jose State University, One Washington Square, San Jose, CA 95192
Phone: 1-800-KAP-TEST
Link: https://www.kaptest.com/study/locations/lsat/san-jose/ca/
Why are they a good choice?
Kaplan offers group classes in San Jose for a few LSAT coaching programs with different lengths. There are fast track programs that conclude within weeks, as well as longer programs that follow a slower pace. Unfortunately, their student-to-teacher ratio is very high, owing to the number of students who join these classes. Getting individual attention or feedback is not in the cards for most. They provide access to their extensive library, collection of previous question papers, and other media resources that make it easier for students to reinforce classroom learning. Classes are held near the Lincoln Law School of San Jose, which is pretty centrally located and easily accessible.
TestMasters
Address: Four Points by Sheraton, San Jose Airport, 1471 North 4th Street, San Jose, CA 95112
Phone: 408-452-0200
Link: https://www.testmasters.net/Lsat-Prep-Courses/california-san-jose
Why are they a good choice?
As with their other LSAT coaching centers across the US, TestMasters offers a dual study course that combines online and offline classes. You get 100 hours of online coaching time, with 60 hours of in-class coaching. They also have a bank of LSAT question papers dating back to the year 1991. All students get access to this bank in addition to other resources and study materials. They're also good with counseling and providing around the clock support with queries, doubts, and other LSAT-prep-related help. All their tutors are subject matter experts with a minimum of a 98th percentile LSAT score. In-oerson classes are held near North 4th Street, just 5 minutes away from the nearest BART Station. They have coaching centers in over 100 cities across the country, and you are allowed to attend classes in any of these locations as long as you stay abreast of the syllabus schedule.
Manhattan Elite Prep
Address: Dr. King Library, S 4th St & E, San Fernando St, San Jose, CA 95112
Phone: 1-408-850-0966
Link: https://www.manhattaneliteprep.com/lsat-san-jose-prep-course-class/
Why are they a good choice?
The nearest BART station is just 3 minutes away from the Manhattan Elite's in-person LSAT classes on San Fernando Street. They offer short-term as well as long-duration courses. The same courses can be taken online or in-person, and they offer 24/7 support on email, phone, and chat. They even offer a reduced promotional price for early birds. In addition to previous tests' question papers, study material, and live classes, you also get access to video recordings of their classes so you can revisit important or difficult topics again.
The Best Law Schools Near San Jose
For balanced reviews and an in-depth look at the law schools in the state, here's our take on the 'Top 10 Law Schools in California'.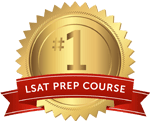 Get the #1-Rated LSAT Prep for free.
Try Risk Free
✓ No card required
✓ 1 minute setup