On top of being featured prominently in baseball lore, having birthed several athletes that have been inducted in Major League Baseball's Hall of Fame, Mobile is one of Alabama's historic gems. The city is known for having the oldest organized Mardi Gras celebrations in the country, and it happened to serve as the setting for one of the most famous lines of the American Civil War. Mobile is also a haven for Southern seafood with its succulent blue crabs, wild-caught Gulf shrimp and oysters. Of course, we can't neglect to mention the bountiful fried chicken, collard greens and other soulful delicacies the city is known for.
Unfortunately, Mobile's safety rating isn't quite as digestible. With an overall crime rate of 38 per one thousand residents, Mobile is one of the most dangerous places in the country regardless of community size. In Mobile, citizens face a one in 26 chance of becoming a victim of either violent or property crime. Numbers like these make it all the more critical for the city to be supported by its dedicated sector of law practitioners.
Lawyers in Mobile earn an average base pay of $83,172, which is quite an attractive salary. It makes sense for lawyers to be so highly rewarded for the work they do, since they play an integral role in keeping their community safe. It's common knowledge that lawyers have one of the toughest jobs in the economy, but only those who actually practice law for a living are familiar with the intricacies that each individual case presents. In order to perform their tasks successfully, a lawyer must maintain an unwavering, razor-sharp focus, since even the slightest error can lead to a mistrial. Of course, a lawyer must also possess an encyclopedic knowledge of the law acquired through years of academia.
With top-ranked law schools like Cumberland School of Law — Samford University and Faulkner University — Thomas Goode Jones School of Law, there are a number of options for prospective law students to consider. Before being admitted through the gates of law school, prospective law students must first pass the LSAT. This monumental exam looms overhead of anyone aspiring to be a lawyer, and it serves as a critical consideration in law school admissions departments. The LSAT is notoriously difficult, and it's in all students' best interests to study weeks or even months in advance in order to fully prepare for it.
Thankfully, there are several LSAT prep courses offered by reputable entities in the learning sector that have been proven to help students score in a high percentile on the LSAT. If you're interested in taking an LSAT prep program, it's important to choose a proven curriculum, since not all options offer the same level of quality. To help optimize the selection process, we've put together this list of the best online and in-person LSAT prep courses in Mobile. With over ten years of experience in the learning sector, we know what comprises a good prep course and only recommend those that contain the following:
Real LSAT questions and tests (Prep Tests) from previous years
Detailed video explanations of every question type and concept
Flexible pricing to accommodate any budget
Some sort of support system and materials to use during and after the class
Online vs In-Person LSAT Classes
An LSAT prep course can be an invaluable tool when getting ready for the big exam, but it's important to select the format that best suits your learning style. If you retain information more easily in a social environment, an in-person LSAT prep course might be your best bet. This format connects you directly with your LSAT instructor, allowing you to receive instant feedback by simply raising a hand in class. Additionally, the classroom setting puts you in contact with other prospective law students, which provides an opportunity to form study groups if that agrees with your preferred method of learning. However, the advantages of this option end there.
In-person LSAT prep courses require you to bring yourself to the classroom on a regular basis, which might not be an option depending on how busy you are outside of your course load. On top of that, the in-person format costs significantly more than the online alternative. Since no prospective law student is raking in the big-time lawyer's salary just yet, many don't have the option to make such a hefty financial investment.
If those downsides deter you from the in-person format, consider taking an online LSAT prep course. This is increasingly becoming the more popular option, and for good reason. A reputable online LSAT prep course will grant you access to all the tools and materials you'll need to achieve a high score on the LSAT, and you'll be able to access them at your leisure. Essentially, you'll have the option to study wherever and whenever you choose to. This is invaluable for independent learners managing busy schedules, since you can design your own study plan leading up to the LSAT.
Despite the fact that you'll be learning independently, you won't be left alone — the modern online program connects you to a vast support network wherein seasoned LSAT instructors will deliver in-depth responses to any query you might have along the way. All these benefits come at a very affordable cost, especially when compared to the in-person format. Generally speaking, online LSAT prep courses are the go-to option for the average prospective law student.
If you'd like to read some additional input on the advantages of online learning, check out this article on the case against in-class LSAT prep courses.
| | |
| --- | --- |
| Pros of an Online Course | Pros of an In-Person Course |
| Total freedom to schedule your LSAT prep at your own pace | Instructors provide on-hand guidance to help keep you on the right path |
| Test materials and other valuable resources are available at any time | Opportunity to meet and interact with fellow prospective law students |
| Much less expensive than in-person courses | Classroom environment conducive to learning |
| Personalized study plan to help you tackle problem areas | |
| Simulates real LSAT which is taken digitally on a tablet | |
The Best Online LSAT Prep Courses in Mobile

LSATMax LSAT Prep Course
Your secret weapon for getting accepted to the law school of your choice, the LSATMax online LSAT prep course from TestMax, is guaranteed to raise your scores. For a reasonable one-time fee, you'll get instant access to a huge arsenal of tools to help you prepare for the exam on your own time. With countless five-star reviews across TrustPilot, Google Play, and the Apple App Store, LSATMax is clearly the best online LSAT course available.
What makes LSATMax the best online prep course for any pre-law student looking to max out their LSAT scores? First, because it's available on both web and mobile, you will be able to access your course materials at any time. Next, unlike many online courses that use practice questions written by so-called experts, LSATMax only uses actual questions that have appeared on the LSAT. Your membership gives you access to up to 9,000 questions.
There are three LSATMax course packages available. All three contain the full LSATMax course catalog with over 100 hours of video from instructors who have all scored in the 99th percentile on the LSAT themselves. You'll also have opportunities to get personalized help from our instructors via real-time chat, message boards and scheduled office hours Q&A sessions. All students can also access their sample questions using LSATMax's digital LSAT simulator for an authentic experience that replicates and gets you ready for the real LSAT.
Course Packages Available:
All LSATMax packages contain the full course catalog and a subscription to LSAT Prep Plus which gets you access to every LSAT practice exam available from the LSAC. You can choose between 3 flexible packages that give you access for the length of time you need to study for the LSAT.
LSATMax 60: This package gives you 60-day access to the full LSATMax course. It is great for students who have a shorter amount of time to study before their exam or who only need to raise their score a few points.
LSATMax 180: This 180 day access package is designed to fit the needs of most students by giving access to the course for longer than the average time spent studying for the exam.
LSATMax 365: This package is the best value for those who have a longer time frame to study for the exam or need to raise their score as much as possible.
No matter which package you choose, TestMax offers 0% financing for up to a full year through Affirm. Remember, the earlier you begin preparing for the LSAT, the higher your scores will be.
Pros:
Get instant access to flexible packages and pricing
Guaranteed to boost your LSAT score or your money back
Interactive instruction with real LSAT experts
Digital LSAT simulator for 100% realistic test experience
---

Alpha Score LSAT Prep
One of the few options for basic, affordable LSAT prep, Alpha Score offers a good selection of study materials for a reasonable price. There are over 50 hours of video lessons from instructors, each with at least 5 years of experience teaching LSAT prep courses. There is no live content, but you are able to ask questions to your instructor via messaging on the member's area of the website. Membership to the Alpha Score LSAT prep course lasts for 12 months before you need to renew to keep access.
Pros:
50+ online lessons and tutorials
Reasonably priced
Long-lasting access
Cons:
Only 10 official LSAT-licensed practice tests included
No live instruction is available
---

Manhattan Prep
https://www.manhattanprep.com/
Like most of the online LSAT prep courses in this list, Manhattan Prep has instructors with very impressive credentials. With over 20 highly qualified instructors to help you prepare for your LSAT, Manhattan Prep is focused on in-person test prep, but their "LSAT Interact" self-guided prep course is a viable option for students looking to prepare for the test on their own time. With over 60 hours of video lessons included, you'll also get access to lots of practice tests. There is also an option to upgrade your membership to include 1-on-1 tutoring.
Pros:
60+ hours of LSAT training from qualified instructors
Cons:
Does not track your performance on practice tests
Course enrollment lasts 6 months, but can be extended for a fee
---
The Best In-Person LSAT Prep Courses in Mobile
University of South Alabama LSAT Prep
University of South Alabama
555 University Boulevard North, AHE 335
Mobile, AL 36688
Phone: (251) 460-7200
Email: usactrforconted@southalabama.edu
https://www.southalabama.edu/departments/globalusa/cce/testprep.html
The only LSAT prep course offered in Mobile (or even within a drive of several hours) is hosted by the Center for Continuing Education at the University of South Alabama. You won't be given access to nearly as many resources and on-demand videos as you would with a good online prep course, but you will have access to high-quality targeted instruction designed to prepare you for every aspect of the LSAT.
The Best Law Schools Near Mobile
| | | | |
| --- | --- | --- | --- |
| LAW SCHOOL | LOCATION | WEBSITE | ADMISSIONS EMAIL |
| 1. Cumberland School of Law — Samford University | Birmingham, AL | samford.edu/cumberlandlaw | lawadm@samford.edu |
| 2. Faulkner University — Thomas Goode Jones School of Law | Montgomery, AL | law.faulkner.edu | law@faulkner.edu |
| 3. University of Alabama School of Law | Tuscaloosa, AL | law.ua.edu | admissions@law.ua.edu |
| 4. Birmingham School of Law | Birmingham, AL | bsol.com | BLSS.admissions@bcu.ac.uk |
Trying to go to the best law school near Mobile? See the best law schools in Alabama.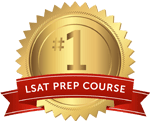 Get the #1-Rated LSAT Prep for free.
Try Risk Free
✓ No card required
✓ 1 minute setup