Rancho Cucamonga has long sat on many "Top 50 Places to Live" lists, and it is no surprise why. The sunny city enjoys year-round mild weather and days filled with sun and blue skies. As part of the Los Angeles-adjacent Inland Empire, the area was initially founded around winemaking, but it has gradually urbanized and was incorporated as a city in 1977. Since then, it has grown from its agricultural roots and is now home to plenty of industry; it's the home of large companies such as Coca-Cola and Frito-Lay.
All of this industry has come to make Rancho Cucamonga a spot buzzing with activity just east of downtown LA. One thing Rancho Cucamonga has a shortage of, though, is good lawyers. The town has an overall year-on-year job growth rate of about 2.5%, but lawyers are especially in demand as the profession grows over 10% each year here in Rancho.
The city definitely has the educational capacity to support developing lawyers, as it's within 50 miles of two of the top 20 law schools in the US, UCLA and USC. Rancho Cucamonga itself holds Chaffey College, University of La Verne, Cambridge College, and University of Redlands all within the city limits. Most of these universities have prelaw tracks, and Rancho Cucamonga is a great place to start thinking about a law career due to its location and its proximity to the numerous law schools in the LA metro area.
The first step to getting into one of these law-centered institutions is the LSAT, an admissions test that determines law school-readiness for potential admits. The LSAT is vitally important in the admissions process, and your score can make or break your chances to get into one of the top law schools. Fortunately, there are plenty of resources to help you do well on the notoriously difficult test. Prep classes are available both online and in-person, and offer study materials, personalized help, and practice tests.
However, some LSAT prep courses are higher quality than others and it's important to be selective when looking for a class. During our many years of experience, we've learned a lot about exactly what a course needs to help you best prepare for the LSAT. The best LSAT courses will always have these key features:
Real LSAT questions and tests (Prep Tests) from previous years
Detailed video explanations of every question type and concept
Flexible pricing to accommodate any budget
Some sort of support system and materials to use during and after the class
Online vs In-Person LSAT Classes
LSAT prep courses are offered either in-person, in classrooms, or taught online. Each of these course formats has its own pros and cons, but both can help boost your score on the test. Most importantly, you'll want to make sure that whatever class you choose ends up fitting your needs. First, take stock of what type of learning style works for you. If you need flexibility with your work or school schedule, maybe an online test is better. If you prefer an in-person instructor to deliver on-site LSAT prep, consider an in-person offering.
In-person courses are offered in classrooms and you're generally required to show up on a fixed schedule either once or twice a week. There's one instructor, and due to space and staff demands, these types of courses are typically much more expensive. The rigid course schedule and high price can be difficult for many students, but others enjoy the social nature of the class and being held accountable by a weekly schedule.
Online courses are much more flexible. Support is available on an as-you-need basis and course materials are available 24/7. Students can design a personalized study plan that fits their own schedule and test date. Instructors are always available to answer any questions that come up. Hugely beneficial is the cost of online courses—because classes don't need a specific instructor or require classroom space, they can be priced much more economically.
If you want some more information on why we prefer online courses over classroom learning for LSAT prep, check out this article on the case against in-class LSAT prep courses.
| | |
| --- | --- |
| Pros of an Online Course | Pros of an In-Person Course |
| Total freedom to organize the class around your own needs and schedule | In-person instructors provide hand-on guidance for students |
| Test materials, practice questions, and valuable resources are available at any time | Environment to learn and engage with peers around course material |
| Much less expensive than in-person options. | Traditional classroom environment is preferred by some students |
| Personalized curriculum helps you hone the areas which need work and not waste time on your strengths | |
| Simulates real LSAT which is taken digitally on a tablet | |
The Best Online LSAT Prep Courses in Rancho Cucamonga

LSATMax LSAT Prep Course
Your secret weapon for getting accepted to the law school of your choice, the LSATMax online LSAT prep course from TestMax, is guaranteed to raise your scores. For a reasonable one-time fee, you'll get instant access to a huge arsenal of tools to help you prepare for the exam on your own time. With countless five-star reviews across TrustPilot, Google Play, and the Apple App Store, LSATMax is clearly the best online LSAT course available.
What makes LSATMax the best online prep course for any pre-law student looking to max out their LSAT scores? First, because it's available on both web and mobile, you will be able to access your course materials at any time. Next, unlike many online courses that use practice questions written by so-called experts, LSATMax only uses actual questions that have appeared on the LSAT. Your membership gives you access to up to 9,000 questions.
There are three LSATMax course packages available. All three contain the full LSATMax course catalog with over 100 hours of video from instructors who have all scored in the 99th percentile on the LSAT themselves. You'll also have opportunities to get personalized help from our instructors via real-time chat, message boards and scheduled office hours Q&A sessions. All students can also access their sample questions using LSATMax's digital LSAT simulator for an authentic experience that replicates and gets you ready for the real LSAT.
Course Packages Available:
All LSATMax packages contain the full course catalog and a subscription to LSAT Prep Plus which gets you access to every LSAT practice exam available from the LSAC. You can choose between 3 flexible packages that give you access for the length of time you need to study for the LSAT.
LSATMax 60: This package gives you 60-day access to the full LSATMax course. It is great for students who have a shorter amount of time to study before their exam or who only need to raise their score a few points.
LSATMax 180: This 180 day access package is designed to fit the needs of most students by giving access to the course for longer than the average time spent studying for the exam.
LSATMax 365: This package is the best value for those who have a longer time frame to study for the exam or need to raise their score as much as possible.
No matter which package you choose, TestMax offers 0% financing for up to a full year through Affirm. Remember, the earlier you begin preparing for the LSAT, the higher your scores will be.
Pros:
Get instant access to flexible packages and pricing
Guaranteed to boost your LSAT score or your money back
Interactive instruction with real LSAT experts
Digital LSAT simulator for 100% realistic test experience
---

Kaplan Live Online LSAT Training
https://www.kaptest.com/lsat/courses/lsat-prep-live-online
Delivered over the course of eight live classes, the Kaplan Live Online LSAT Training also includes two live, proctored LSAT practice exams. While the Kaplan instructors have good reviews, this 32-hour course is more expensive than many alternatives offering 100+ hours of video training. Kaplan also allows students to purchase three additional hours of one-on-one training by upgrading to the Live Online PLUS plan. One drawback to the format of the Kaplan Live LSAT training is that it's not very flexible: you must attend classes during specific times, or attend a make-up session later.
Pros:
Access to 80+ real LSAT tests
Includes LSAT lesson books
Cons:
One of the most expensive online LSAT courses
Must attend live classes during scheduled times
Only 32 hours of video training included
---

Law School Admission Council Official LSAT Prep
https://www.lsac.org/lsat/prep
The Law School Admission Council (LSAC) is the organization that administers the actual LSAT, so their official prep course is definitely worth looking at. While this is one of the least expensive LSAT prep products available, there are also some large omissions. First, the LSAC only uses practice tests for their online platform, not authentic LSAT questions from past tests. Second, while access to the real test interface is a nice touch, there is little actual instruction in this package. Due to the low price and these missing pieces, this service is best used as a supplement to your study rather than your primary prep course.
Pros:
Uses the real LSAT test interface
Low price
Cons:
Just the practice tests, so no instruction is included
Practice questions aren't taken from real LSATs
---
The Best In-Person LSAT Prep Courses in Rancho Cucamonga
While there are some in-person options a bit closer to Rancho Cucamonga, most options for LSAT prep are in or around downtown Los Angeles. Below are our favorite picks for in-person classes close to Rancho.
TestMasters
1050 N Mills Ave, Claremont, CA 91711
(800) 696-5728
testmasters.net/Lsat-Prep-Courses/california-rancho-cucamonga
Just up the road in Claremont, TestMasters holds an LSAT prep course at Pitzer College. Test Masters actually holds a number of classes in the LA area, and their expert-led courses deliver solid results. The class is 60 hours over 3 months, and classes are given twice a week. This is the closest option, under 20 minutes away, and the facilities at Pitzer College are top-notch. The number one advantage for this course is its close distance, but Tes Masters is also recognized for its expert instructors, great curriculum, and the personalized feedback they deliver on assignments and practice tests.
Blueprint LSAT Preparation
3050 Wilshire Blvd, Los Angeles, CA 90010
(888) 427-7737
https://blueprintprep.com/2020-aug-nov-downtown-la
Blueprint delivers a well-designed course with 16 weekly classes offered over a three month period. Once a month, Blueprint Prep administers a complete practice LSAT, so four of the classes give students an opportunity to prepare in-depth. The closest class they offer is in downtown LA, but there are also options in Irvine and Westwood if that class schedule doesn't work for you. It's the most expensive option we came across, so that's to be considered, but it has the advantage of being pretty close to Rancho Cucamonga .
Manhattan Prep&lt
405 Hilgard Ave, Los Angeles, CA 90095
(212) 721-7400
https://www.manhattanprep.com/lsat/locations/los-angeles/
Although this class is offered a bit further afield, about an hour away in Westwood, Manhattan Prep has an excellent curriculum. This course is fairly expensive, but they regularly update their prep material and practice tests, which is important due to the constantly-changing nature of the LSAT itself. The course is 30 hours spread out over 10 three-hour sessions. We don't think its too far out of the way, especially for someone who is looking for fewer, longer duration sessions.
Manhattan Review
900 West Olympic Boulevard, Los Angeles, CA 90015
(310) 402-5117
manhattanreview.com/los-angeles-lsat-prep-courses/
Manhattan Review delivers a concentrated dose of test prep with just eight review sessions of 3.5 hours held over two months. Some students love the intense style of this schedule, but others prefer to do things more at their own pace. Manhattan Review is a nationally renowned company that places an emphasis on the curriculum itself, and they consistently deliver good material, tips, and practice tests during the lead-up to the test. They also offer digital downloads of their material, which some students appreciate. The downtown LA class is not far, only a 45-minute drive.
The Best Law Schools Near Rancho Cucamonga
| | | | |
| --- | --- | --- | --- |
| Law School | Location | Website | Admissions Email |
| Southwestern Law School | Orange, CA | swlaw.edu | admissions@swlaw.edu |
| Chapman University Fowler School of Law | Los Angeles, CA | chapman.edu/law/ | lawadmission@chapman.edu |
| University of California Los Angeles School of Law | Los Angeles, CA | law.ucla.edu | admissions@law.ucla.edu |
| Loyola Law School | Los Angeles, CA | lls.edu | admissions@lls.edu |
| University of Southern California Gould School of Law | Los Angeles, CA | gould.usc.edu | admissions@law.usc.edu |
Curious about other highly ranked law schools in California? Take a look at our article on the Top 10 law schools in California.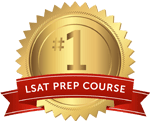 Get the #1-Rated LSAT Prep for free.
Try Risk Free
✓ No card required
✓ 1 minute setup