Santa Clarita was initially named by Spanish missionaries for the Catholic religious figure, Saint Claire. She is the patron saint of good weather, so it makes sense that the city has grown to be known for its 280 days of sun per year. The 200,000-person town is rapidly growing due to its popularity with young families, and educational opportunities abound in the city's four higher education institutions.
Santa Clarita is just a skip away on the 101 from the center of Los Angeles, so the municipality is popular for commuters who work downtown. The two cities are so closely tied that Santa Clarita is even served by the LA Police Department. With 13 million inhabitants in the LA Metro Area, it's no surprise that there is a tremendous demand for lawyers that serve both Santa Clarita itself as well as greater LA. Santa Clarita has historically been underserved by lawyers, and the city will see many new law-related jobs created as the profession expands 10% over the next 10 years. These new jobs will be well paid, with the average attorney in California making over $150,000 per year. That number is projected to continue rising in the next decade and beyond.
Fortunately, both the top 20 ranked law schools of UCLA and USC can be commuted to from Santa Clarita. Each year, their requirements for entry grow ever more demanding. The first step in the law school process is taking the LSAT, the standardized test for admissions. Good preparation for the LSAT is a must if you want to break into these top-tier institutions. Your score will determine to a large extent the caliber of law schools that will accept you.
There is a growing list of resources for prospective law students that want to do well on the test. Test prep companies have embraced the flexibility of online offerings, which now complement or replace the classroom courses of the past. With LSATs playing a part in financial aid and scholarships, the stakes have never been higher.
Of course, not all LSAT prep courses are made equal, so you'll want to do some research to find an effective course that suits your needs. Throughout our years of experience, we've learned a lot about the most important factors for test prep. The best LSAT courses will always contain the following:
Real LSAT questions and tests (Prep Tests) from previous years
Detailed video explanations of every question type and concept
Flexible pricing to accommodate any budget
Some sort of support system and materials to use during and after the class
Online vs In-Person LSAT Classes
Test-preparation can broadly be put into two categories: online classes and in-person classes. Both have their pros and cons, and both can yield excellent results. The most important thing is to make sure that whatever class you end up choosing works for you. So as you evaluate your options, think about your lifestyle. How would your work fit in with your LSAT prep? Would you like more flexibility with your schedule, or do you prefer the regularity of showing up every week at the same time?
For in-person courses, students face difficulties getting to the course every week on a fixed schedule. Due to staffing and space demands, in-person courses are usually several times more expensive than online counterparts. For some students, it's hard to deal with the rigidity of an in-person course. Other students like the social nature of the class and in-person interaction with their instructor.
Online courses have more flexible curriculums. These types of classes allow students to design their own study plan and to control their own pace of learning. Resources are available 24/7 and don't come with the restrictions of a classroom environment. Instructors are still readily accessible to answer all of their questions. Another huge bonus for online courses is cost, as online classes are generally much cheaper.
If you'd like some more information on the advantages of online vs. classroom learning for LSAT prep, check out this article on the case against in-class LSAT prep courses.
| | |
| --- | --- |
| Pros of an Online Course | Pros of an In-Person Course |
| Total freedom to organize the class around your own needs and schedule | In-person instructors provide hand-on guidance for students |
| Test materials, practice questions, and valuable resources are available at any time | Environment to learn and engage with peers around course material |
| Much less expensive than in-person options. | Traditional classroom environment is preferred by some students |
| Personalized curriculum helps you hone the areas which need work and not waste time on your strengths | |
| Simulates real LSAT which is taken digitally on a tablet | |
The Best Online LSAT Prep Courses in Santa Clarita

LSATMax LSAT Prep Course
Your secret weapon for getting accepted to the law school of your choice, the LSATMax online LSAT prep course from TestMax, is guaranteed to raise your scores. For a reasonable one-time fee, you'll get instant access to a huge arsenal of tools to help you prepare for the exam on your own time. With countless five-star reviews across TrustPilot, Google Play, and the Apple App Store, LSATMax is clearly the best online LSAT course available.
What makes LSATMax the best online prep course for any pre-law student looking to max out their LSAT scores? First, because it's available on both web and mobile, you will be able to access your course materials at any time. Next, unlike many online courses that use practice questions written by so-called experts, LSATMax only uses actual questions that have appeared on the LSAT. Your membership gives you access to up to 9,000 questions.
There are three LSATMax course packages available. All three contain the full LSATMax course catalog with over 100 hours of video from instructors who have all scored in the 99th percentile on the LSAT themselves. You'll also have opportunities to get personalized help from our instructors via real-time chat, message boards and scheduled office hours Q&A sessions. All students can also access their sample questions using LSATMax's digital LSAT simulator for an authentic experience that replicates and gets you ready for the real LSAT.
Course Packages Available:
All LSATMax packages contain the full course catalog and a subscription to LSAT Prep Plus which gets you access to every LSAT practice exam available from the LSAC. You can choose between 3 flexible packages that give you access for the length of time you need to study for the LSAT.
LSATMax 60: This package gives you 60-day access to the full LSATMax course. It is great for students who have a shorter amount of time to study before their exam or who only need to raise their score a few points.
LSATMax 180: This 180 day access package is designed to fit the needs of most students by giving access to the course for longer than the average time spent studying for the exam.
LSATMax 365: This package is the best value for those who have a longer time frame to study for the exam or need to raise their score as much as possible.
No matter which package you choose, TestMax offers 0% financing for up to a full year through Affirm. Remember, the earlier you begin preparing for the LSAT, the higher your scores will be.
Pros:
Get instant access to flexible packages and pricing
Guaranteed to boost your LSAT score or your money back
Interactive instruction with real LSAT experts
Digital LSAT simulator for 100% realistic test experience
---

TestMasters Online LSAT Prep Course
https://www.testmasters.net/online-lsat-course
The TestMasters Online LSAT Prep Course gives you a chance to watch live training courses for up to 100 days before your LSAT is administered. Available for a moderate price, this course is taught by Robin Singh who holds the record for the most perfect LSAT scores. TestMasters uses a large selection of real questions from previous LSAT exams in its curriculum. Rather than creating on-demand video lessons exclusively for the online course, the TestMasters Prep Course features recorded videos from previous live classes. While the information is good, this lack of interactivity makes you feel more like a fly on the wall of a prep course rather than an active participant.
Pros:
160+ hours of recorded classroom training
Uses real LSAT questions
Cons:
More expensive than most LSAT prep courses
Taught by an instructor who was a "natural" at the LSAT, so it can be hard to relate for those of us who need extra help
---

Blueprint LSAT Prep
Your monthly membership to Blueprint LSAT prep comes with access to some of the most entertaining LSAT prep video lessons available online. You can also use the interactive homework app to work on questions for LSAT practice exams. You'll also get a personalized lesson plan based on the date of your LSAT. The major drawback of the Blueprint online LSAT prep course is that there is a substantial monthly fee. Because there is a strong correlation between scores and how early you start studying, monthly memberships can get very costly. There is a discount offered for purchasing 6- or 12-month memberships in advance.
Pros:
Entertaining instructors
Interactive homework app
Cons:
Expensive monthly membership fee
---
The Best In-Person LSAT Prep Courses in Santa Clarita
The Los Angeles area has been focused for decades on the higher education of its residents. The law track is no different, and the city offers a handful of in-person LSAT classes to prep hopeful students for the famously difficult test.
Test Masters
18111 Nordhoff St, Northridge, CA 91325
(800) 696-5728
https://www.testmasters.net/Lsat-Prep-Courses/california-santa-clarita
Test Masters has been giving LA-based prep for years now, and their expert-led classes continue to deliver results to Santa Clarita based students. They offer 60 hours of in-person prep over three months via twice-a-week classes. Test Masters is definitely one of the most convenient choices, and the classes are held on the Cal State Northridge campus, just on the other side of the San Fernando Valley from Santa Clarita. The main advantage here is the drive time (under 30 minutes) but Test Masters also offers stellar instructors, award-winning curriculum, and personalized feedback on assignments and practice tests.
Blueprint LSAT Prep
3050 Wilshire Blvd, Los Angeles, CA 90010
(888) 427-7737
https://blueprintprep.com/lsat/
Blueprint offers 16 weekly sessions with four practice exams over a three month period. The classes take place in Downtown LA, so it's just a quick drive down from Santa Clarita to attend. In addition to the close proximity, Blueprint LSAT offers a score increase guarantee for students that sign up. It is quite a bit more expensive than other options, especially online ones. This fresh and professional LSAT prep company provides another great option that's nearby for Santa Clarita residents.
Manhattan Prep
405 Hilgard Ave, Los Angeles, CA 90024
(212) 721-7400
https://www.manhattanprep.com/lsat/locations/los-angeles/
Another company that offers LSAT prep close to Santa Clarita is Manhattan Prep. Manhattan Prep was originally recognized for other types of test prep help, like the SAT and ACT, but more recently they started giving in-person classes for LSATs. Since then, they've become well-known providers of solid courses and LSAT prep material in the space. Their course is 30 hours long spread over 10 sessions, so it's a bit shorter than other courses, even at a premium price point. They do offer regularly updated curriculum, which is important because the LSAT is constantly changing. The location, although a few minutes away from Santa Clarita, is not too far out of the way.
Manhattan Review
900 West Olympic Boulevard, Los Angeles, CA 90015
(310) 402-5117
https://www.manhattanreview.com/lsat-tutoring-los-angeles/
Manhattan Review jam packs LSAT content into eight 3.5-hour sessions held over two months. This is the tightest time window of all the in-person classes offered in the LA area, but some people prefer the rapid-fire design of the course. Manhattan Review is a countrywide program, so you can be sure you're getting solid material and up-to-date prep in advance of the test. The content is well designed and they offer additional physical prep materials as well as some digital downloads. They also place an emphasis on test strategy, which has to do with the little tips and tricks to boost your score.
The Best Law Schools Near Santa Clarita
| | | | |
| --- | --- | --- | --- |
| Law School | Location | Website | Admissions Email |
| University of Southern California Gould School of Law | Los Angeles, CA | gould.usc.edu | admissions@law.usc.edu |
| Chapman University Fowler School of Law | Los Angeles, CA | chapman.edu/law/ | lawadmission@chapman.edu |
| University of California Los Angeles School of Law | Los Angeles, CA | law.ucla.edu | admissions@law.ucla.edu |
| Loyola Law School | Los Angeles, CA | lls.edu | admissions@lls.edu |
| Southwestern Law School | Orange, CA | swlaw.edu | admissions@swlaw.edu |
Interested in learning more about the most prestigious law schools in California? Take a look at our article on the Top 10 law schools in California.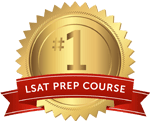 Get the #1-Rated LSAT Prep for free.
Try Risk Free
✓ No card required
✓ 1 minute setup