Miami is one of the most well-known cities in the country. It's the second-largest city in Florida and one of the most densely populated places in the country. From beautiful beaches to towering skyscrapers, Miami has it all.
Miami is a beautiful city, but it has one of the highest crime rates in the county. The crime rate is 42 per 1,000 residents, which is well above the national average. While this is intimidating to some, it allows aspiring criminal lawyers to make a difference in the community.
The high rate of crime has increased the demand for lawyers. Lawyers in Miami make, on average, over $160,000 per year. That's almost $50,000 more than the national average, making Miami a great place to pursue law.
For students looking to study law, Miami is home to a lot of famous law schools. One example is the University of Miami School of Law, which is one of the best places to study law in the state. Unfortunately, getting into Miami law schools is no easy task.
It all starts with the LSAT exam. To get into law school, students need to score well on the exam. A high score, over 160, can lead to scholarships and other benefits. While achieving a 160 is challenging, finding a reliable tutor can help. Read on to learn about the best LSAT tutors in Miami.
What to Look for in LSAT Tutors
Miami is a big city with a lot of LSAT tutors. While having options is great, it makes it difficult to make a decision. Furthermore, if you make the wrong choice, it can cost you points on the LSAT exam. So, we're going to take you through a few attributes to look for in LSAT tutors.
High LSAT Scores
The first thing to look for in an LSAT tutor is their LSAT score. Exam scores are less important for the SAT and ACT because the material can be memorized. Unfortunately, the LSAT exam tests for logic, writing, and reading comprehension, which is challenging to learn. For this reason, it's essential to work with a tutor that scored high on the LSAT exam.
Students can score between 100 and 180, with the top 90% of people scoring between 170 and 180. So, you should work with tutors that scored higher than a 170 because they'll give you the best chance of improving your score.
Education
LSAT scores are a great place to start, but you should also look at their educational background. Different degrees provide different strengths for the LSAT exam. One example is someone who graduated with a degree in philosophy. Philosophy teaches students to understand and question logic, which is perfect for the logic games section of the exam.
Another example is a degree in law or English. If a tutor has their Juris Doctor, there is a good chance that they're a good tutor. Lawyers need to convey arguments, comprehend legal documents, and understand logic. Keep in mind; these are only two examples.
Scheduling
Scheduling is also a priority when looking for an LSAT tutor. Everyone has different needs, but aspiring lawyers are busy people. This makes it challenging to find time to study, especially if you have to commute.
If you're someone that doesn't have a lot of free time, you'll want to look for tutors that have excellent availability. Online tutors typically have better availability, but some in-person classroom-style tutoring services are flexible too.
On the other hand, if you need a rigid schedule to thrive, you'll want to look for LSAT tutors that will hold you accountable. These are strict tutors that have set plans.
Tutoring Experience
Before you decide on a tutor, you should also consider their experience. A good tutor has a few hours under their belt, but a great tutor has at least fifty hours of experience.
Experience is vital because it determines how quickly a tutor can diagnose your strengths and weaknesses. While tutoring experience is the first thing you should look for, teaching experience is also helpful. If a tutor has experience as a lawyer, teacher, or professor, it's a bonus.
Online vs. In-Person LSAT Tutors
Once you know what to look for, you have to make a decision. You have two options when it comes to LSAT tutors, and it comes down to in-person vs. online tutors. Both tutoring styles have pros and cons, so we'll take you through both.
Online Tutors
We'll start with online tutors. Online tutors are great for flexibility because sessions are done on the phone or via video call. This makes it easy for students with busy schedules to get tutoring time. Plus, if you need to cancel or reschedule a session, online tutors are easier to work with.
Online tutors are also more cost-effective than in-person tutors. On average, online tutors cost less per hour, and this is true for online tutoring services as well. Online tutors also don't charge as much for cancelations, typically only having a fee if you cancel within 24 hours.
While online tutoring has come a long way, it's not perfect. Online tutors struggle to build relationships because they're not in the room with you. Video calls help, but it's not enough for everyone. Online tutors also have less accountability because of the flexibility.
In-Person Tutors
In-person tutors are an excellent choice for people that need accountability and strict scheduling. In-person sessions are difficult to cancel, and study times and locations are determined in advance. This makes it difficult to cancel sessions and keeps students engaged with a rigid studying schedule.
In-person tutors also offer face-to-face interaction, and a lot of students benefit from that. While face-to-face is excellent for one-on-one sessions, in-person tutors can also host group sessions. Group sessions are great for peer learning, and students can benefit from discussing ideas with colleagues.
In-person tutoring is excellent, but it costs more than online tutoring and lacks flexibility. When working with in-person tutors, you'll have to account for the commute time and determine a location to study. Unfortunately, this leads to time being wasted on logistics instead of learning.
| | | |
| --- | --- | --- |
| | Online Tutors | In-person Tutors |
| Flexible schedule | ✔ | ✘ |
| No commute | ✔ | ✘ |
| Cost-effective | ✔ | ✘ |
| Face-to-face interaction | ✘ | ✔ |
| Peer support | ✘ | ✔ |
The Best LSAT Tutors in Miami, Florida
There are a lot of tutors in Miami, which makes it challenging to find the right fit. Still, if you carefully consider your options, you'll find a handful of great tutors. So, we're going to take you through the best LSAT tutors in Miami to help you find the right fit.

LSATMax Tutors
LSATMax is one of the most reputable online tutoring services around. All LSATMax tutors have passed the exam within the 99th percentile, which is no easy feat. Furthermore, LSATMax is nationwide, so tutors have worked with students from a diverse background. This makes it easy for LSATMax tutors to build relationships with students.
LSATMax tutors are also flexible and work around busy schedules. Even if you need support in the evening, LSATMax tutors can help. While flexibility is essential, LSATMax tutors also hold students accountable with industry-proven study methods.
One unique feature of LSATMax is the ability for students to change tutors if needed. This is an excellent feature because sometimes, one tutor won't be a great fit. Instead of needing to start over, you'll be able to switch to a new tutor if needed.
Cost: Depends on hours ($216/hour least expensive package)
Location: Online Only (Video or Phone Conference)
Financing: Yes (via Affirm)
Qualifications: 99th percentile on the LSAT
Link: https://testmaxprep.com/lsat/tutoring
---
Joan
Joan is an experienced tutor. She's a practicing attorney in Florida, so she knows and understands the LSAT well. Her background in law makes her a great tutor because she's excellent at helping students on the logic and writing sections of the exam.
Joan also offers a lot of flexibility. She offers in-person and online sessions, plus she'll go to you if you're within 20 miles of Miami. So, if you want to have some sessions online and others in-person, she's a great choice.
Joan also has a unique approach to tutoring. She approaches her students the same way she approaches a case. Joan learns about a student's habits, weaknesses, strengths, and ideas. Once she has a good understanding, she creates a custom study routine, personalized for each student.
Cost: $65/hour in-person and online
Location: Within 20 miles of Miami or online
Financing: No
Qualifications: Passed the LSAT exam, University of Florida — Juris Doctor
Link: https://www.wyzant.com/Tutors/FL/Miami/7852919?ol=false
---
Felipe
Felipe is a great tutor and teacher. His life has revolved around teaching for the past five years, making it easy for him to connect with his students. His teaching experience also helps him create and design study routines that are specific to each student.
Felipe also scored well on the LSAT exam. He scored a 177, which puts him in the top 1% of LSAT test-takers. His background in mathematics makes him an excellent fit for students struggling with the logic games portion of the exam.
Cost: $175/hour online, $200/hour in-person
Location: Within 40 miles of Miami or online
Financing: No
Qualifications: Passed the LSAT exam, Florida International University — Mathematics
Link: https://www.wyzant.com/Tutors/FL/Miami/9587916?ol=false
---
Amanda
Amanda is a great tutor that's spent a lot of time helping students succeed. Since her time at the University of Miami, she's been tutoring her peers. While she was studying the arts, she helped athletes pull their grades up. Her legacy continues as she helps students increase their LSAT scores.
Amanda also uses a unique approach to tutoring. She understands that there is a lot of stress surrounding the exam, so she focuses on taking her time with students. If you're struggling with one question, she'll help you break it down, so you fully understand it.
Cost: TBD by Varsity Tutors
Location: Online
Financing: No
Qualifications: Passed the LSAT exam, University of Miami — Bachelor in Arts
Link: https://www.varsitytutors.com/tutors/878009732
---
Zachariah
Zachariah is a practicing attorney that built his solo practice from the ground up. When he was pursuing a career in law, he worked hard on his own. He put the time in to score well on the LSAT exam while working full-time, so he knows how difficult it can be for aspiring lawyers to succeed. If you need flexibility and want someone to be straightforward with you, Zachariah is a great fit.
Zachariah also has a great approach to LSAT tutoring. While many people dislike homework, Zachariah values it. While his sessions are solid on their own, he encourages students to study on their own to hone the skills needed for the LSAT exam. Zachariah also focuses on time management to help you optimize your score by giving you the skills and knowledge to focus on the right areas of the test.
Cost: TBD by Varsity Tutors
Location: Online
Financing: No
Qualifications: Passed the LSAT exam, Florida International University — Juris Doctor
Link: https://www.varsitytutors.com/tutors/877980121
---
State of Mind Test Prep
State of Mind Test Prep is a new tutoring service that's had a lot of success in Miami. The tutoring service is made up of a few tutors, with their founder Brandon leading the pack. Brandon is a unique tutor because he scored a perfect 180 on the LSAT exam. If you're looking to boost your score, spending time with someone who aced the exam is a great way to do it.
Aside from Brandon, State of Mind Test Prep also has a few other senior tutors that scored within the 99th percentile. While the test preparation courses are expensive, one-on-one tutoring sessions are more affordable.
Cost: $200/hour for senior tutor, $386/hour for Brandon
Location: Miami, Florida
Financing: No
Qualifications: Passed the LSAT exam
Link: http://stateofmindtestprep.com/about-us/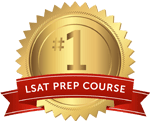 Get the #1-Rated LSAT Prep for free.
Try Risk Free
✓ No card required
✓ 1 minute setup