The sunshine state is home to many beautiful cities. While Miami and Jacksonville are the best-known, Tampa is also a beautiful place to live and practice law. From the food to the great sports culture, no day is boring in Tampa.
While Tampa is a great place to live, it's also an excellent place for aspiring lawyers. Opportunities are everywhere, from reputable law firms to prestigious universities. Students can enroll in excellent law schools like Stetson University and aspire to work at firms like Vinson Law. The latter is one of the most prestigious accident law firms in the state.
Tampa is also an excellent place for aspiring criminal lawyers to make a difference. There is a violent crime rate of 4.37 per 1,000 residents, which makes Tampa more dangerous than 75% of cities in the United States. While these numbers are intimidating to some, it does mean that there is a high demand for criminal and property lawyers.
Tampa is also a great place for lawyers to make a living. The cost of living is low, with the median price of a house only $219,000, which is more affordable than most cities in the state and the country. When you combine this with a median lawyer salary of $128,000, almost double the national average, Tampa is a great place to settle down.
With plenty of opportunities, there is a lot of competition. Getting into law school is the first step, and you'll need to do well on the LSAT exam. The LSAT is not an easy test, but with the proper preparation, it's easy to do well. If you've been considering a tutor, you're in the right place. Read on to learn more about the best LSAT tutors in Florida.
What to Look for in LSAT Tutors
There are a lot of tutors in Tampa, which makes finding the right option for you tricky. Having options is great, but how do you separate a good tutor from a bad tutor? We're going to answer that question and take you through a few attributes to look for in an LSAT tutor.
High LSAT Scores
We'll start with LSAT scores. The score a tutor achieved on the LSAT exam is the first thing you need to look for. If their score is lower than a 165, it's best to look elsewhere. On the LSAT, you can score between 100 and 180, with the top 10% of people scoring between 170 and 180.
When looking for an LSAT tutor, make sure their score is significantly higher than what you're looking to score, typically above 165. With LSAT scores, the higher the score, the better. If a tutor has a score within the 90-99th percentile, there is a good chance they can help you boost your score.
Education
While LSAT scores are the first thing to look for, education is a score second. Education is vital because every tutor has a different background. This is good because some tutors are better than others in individual sections of the exam.
One example is a tutor that majored in philosophy. Someone with a background in philosophy is equipped to handle logic and make concise arguments about it. Another example is a tutor that majored in English. Someone who studied literature is great for the writing sections of the exam.
These are only two examples, but the list goes on. When looking at a tutor's educational background, ask yourself if it adds value, especially compared to your existing skillset. Some good majors to look out for are law, philosophy, English, math, and science.
Scheduling
Education and LSAT scores are valuable, sure, but if their schedule doesn't line up with yours, it doesn't matter. For this reason, you have to consider your schedule and what works with you. Ask yourself: do I need flexibility or accountability?
Tutors that hold you accountable will have strict schedules. It's harder to sit down with them, but it forces you to set aside time each week for studying. Tutors with rigid schedules are usually in-person tutors, and sessions are harder to cancel and agreed upon well in advance.
If you barely have time to study, you'll want to go with a tutor that has excellent availability and flexibility. These are typically online tutors, but some in-person tutors are flexible as well. Flexible tutors have sessions that are easier to cancel and reschedule, and they usually have better availability in the evening.
Tutoring Experience
Tutoring experience is valuable. Experienced tutors can build relationships with their students. This makes it easier for tutors to diagnose weaknesses and build on a student's strengths. Experienced tutors are also great at teaching students the proper pacing and have study routines that are proven to work.
So, how much experience is enough? You should look for tutors with at least one year of tutoring experience. If possible, you should also pursue tutors that have continued on to pursue a professional career in law, have a background education, or both.
Online vs. In-Person LSAT Tutors
Knowing what to look for in a tutor makes it easier to find the right fit. Still, there is a choice you need to make. There are two tutoring methods, online and in-person. While each tutoring method is effective, both have benefits and drawbacks.
In-Person Tutors
In-person tutors are a great place to start because it's the traditional method of tutoring. While some consider it old-school, a great in-person tutor is valuable and worthwhile.
In-person tutors are great for students that need accountability to succeed. In-person tutors typically have rigid schedules, so you'll need to designate time for studying each week. Sessions are harder to cancel, and they're determined in advance.
In-person tutors are also an excellent choice for students that benefit from classroom-style learning. In-person tutors can have designated locations for studying and tutor more than one person. Peer learning is effective because students can build upon their knowledge by bouncing it off their peers.
While in-person tutoring is useful, it's not perfect. If you go the in-person route, you'll have to decide on a location, which can lead to a commute. Commuting is a hassle, especially in a city like Tampa. In-person tutors also have less availability outside of business hours, making it difficult for those with existing careers.
Online Tutors
Online tutors used to be ineffective because there was a lack of face-to-face interaction and professionalism. That was in the past, and online tutoring has come a long way. Today, online tutoring is probably the preferred option for aspiring lawyers that have busy schedules.
Online tutoring is useful because it's flexible. Students can create their schedules, and there is more evening availability. Online sessions are also less expensive than in-person sessions, on average. This makes it appealing to aspiring lawyers that work full-time.
While online tutoring is viable, it's not for everyone. There is a lack of accountability and consistency. Because students can cancel sessions with ease, study routines can fall apart without the proper discipline.
| | | |
| --- | --- | --- |
| | Online Tutors | In-person Tutors |
| Flexible schedule | ✔ | ✘ |
| No commute | ✔ | ✘ |
| Cost-effective | ✔ | ✘ |
| Face-to-face interaction | ✘ | ✔ |
| Peer support | ✘ | ✔ |
The Best LSAT Tutors in Las Tampa, Florida
Once you have an idea of what you need from an LSAT tutor, the process of finding one is much easier. Still, there are a lot of LSAT tutors in Tampa. So, we've compiled a list of the best LSAT tutors in Tampa to help you narrow down your options.

LSATMax Tutors
LSATMax is a great place to get the help you need for the exam. All of LSATMax's tutors have passed the LSAT in the 99th percentile. Furthermore, if you don't like a tutor you're working with, you can switch at any time. This type of flexibility is rare, especially when working with test preparation companies.
LSATMax also uses tutoring methods that are proven to work. While there are different packages available, even the least expensive option comes with enough support and material to boost your LSAT score by 10-20 points.
LSATMax is also a nationwide organization, which means curriculum is proven and extensively developed. This helps LSATMax tutors build relationships with students, even with video calls. Flexibility is also crucial to LSATMax, which is why study routines revolve around you and not the tutor.
Cost: Depends on hours ($216/hour least expensive package)
Location: Online Only (Video or Phone Conference)
Financing: Yes (via affirm)
Qualifications: 99th percentile on the LSAT
Link: https://testmaxprep.com/lsat/tutoring
---
Manhattan Review
Manhattan Review is an exceptional tutoring service. The company has been tutoring the LSAT exam for over fifteen years. Their success has led them to open offices in almost every major city. Manhattan Review has helped thousands of students boost their LSAT scores.
Manhattan Review is primarily an in-person tutoring service that focuses on accountability. Their tutoring sessions are grouped into hourly categories between 12 and 48 hours of paid prep. Prep tiers with longer hours are more expensive.
Manhattan Review also offers additional services. Students can choose to enroll in test preparation classes and study in groups.
Cost: $2,200 for 12 hours of tutoring
Location: Tampa, Florida
Financing: No
Qualifications: All tutors have passed the LSAT
Link: https://www.manhattanreview.com/enroll/?id=7288&entry=eJzTzylOLNEtKS3JL8rMS9ctScwtSNQHAFhsB_w,#co
---
Dor
Dor is a one-on-one LSAT tutor that has an impressive amount of experience tutoring and teaching. She began her tutoring career in college and had been tutoring ever since. This gives her thirty years of experience and a great understanding of the LSAT exam. She's seen hundreds of versions of the test, so Dor knows what she's talking about.
Dor is also a flexible and affordable tutor. While she has a lot of experience, her sessions are inexpensive, and she has evening availability. Dor is also someone who passed the bar exam more than once. Her methods are old-school but proven to work.
Cost: $50/hour in-person and online
Location: Within 15 miles of Palm Harbor and online
Financing: No
Qualifications: Passed the LSAT, Seton Hall School of Law — Juris Doctor
Link: https://www.wyzant.com/Tutors/FL/Palm_Harbor/8012537?ol=false
---
Hilary
Hilary is a high-powered tutor with a unique background. While she succeeded in her academic and law endeavors, she also worked as a clerk for a congresswoman for years. Hilary has also tutored for a handful of organizations, even in college, and practiced law as a litigation attorney.
Hilary has the skills needed to hone a student's skills successfully. While she focuses on the essay portion of the LSAT exam, her background in law makes her helpful for the logic games and analytical sections as well.
Cost: TBD by Hilary
Location: Within 30 miles of Tampa
Financing: No
Qualifications: Passed the LSAT, University of Florida —Juris Doctor
Link: https://tampa.universitytutor.com/tutors/537136
---
Daniel
Daniel is an excellent tutor with a flexible schedule and over 1,000 hours of tutoring experience. While his sessions are in-person, his prices are affordable, and he has evening availability. He also has a generous travel policy and prefers to host sessions at a student's selected location. This reduces commute times and makes in-person tutoring hassle-free.
Daniel also scored well on the LSAT. He scored in the 88th percentile, and while his score isn't incredible, his experience is. He went on to get his Juris Doctor, so he knows what law schools are looking for in students. His approach to the LSAT is also one that's laid back. Daniel focuses on reducing anxiety and increasing confidence.
Cost: $70/hour
Location: Within 20 miles of Tampa, Florida
Financing: No
Qualifications: Passed the LSAT, University of Florida —Juris Doctor
Link: https://www.wyzant.com/Tutors/FL/Tampa/8271476?ol=false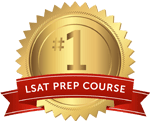 Get the #1-Rated LSAT Prep for free.
Try Risk Free
✓ No card required
✓ 1 minute setup