Plano, Texas, is a beautiful city rich in heritage and culture. From historic museums featuring some of the first electric locomotives to nature trails that wind through Oak Point Park, there is always something to do in Plano. The city is also quaint but not boring: it's smaller than some of the larger cities in Texas, like Austin or Houston, which gives it a certain charm, but there's plenty to do both in the city and in nearby Dallas. For anyone looking to pursue a career in law, Plano is a great choice.
Plano is a great place to pursue a career in law because there are many opportunities. Students can choose from high-end law schools like SMU Dedman School of Law, and there are many law firms for first-year associates to apply to. Furthermore, lawyers in Plano make a nice living. The average salary for lawyers here is just over the national average at about $118,000 per year. When you pair this with the low cost of living, Plano is an attractive place to settle down and begin a law career.
Still, it's not easy to pursue a career in law. To get started, you have to pass the LSAT with a good score. Without a good score, you can't get into good law schools. Whether you've taken the exam in the past and want to boost your score or haven't taken the LSAT yet, finding a good LSAT tutor is the best first step.
What to Look for in LSAT Tutors
Before looking at the best tutors in Plano, you need to know what to look for in a tutor. Finding a tutor you're compatible with is essential if you want to boost your LSAT score so we're going to take you through a few things you should look for in every LSAT tutor.
High LSAT Scores
We'll start with LSAT scores. When looking for a tutor, checking their LSAT score should be first on your checklist. You can't memorize LSAT material, so a tutor with theoretical knowledge isn't enough—they need to understand how to take and succeed on the test. The LSAT requires a patient approach and a full understanding of the logic sections that can only come from experience.
The 99th percentile comprises people who score between 170 and 180, so we recommend working with tutors that scored within this range if you're looking for the highest possible scores. These tutors will give you the best results. Still, anyone that passed the exam with a score of 160 or higher is a viable option if you think you'll click well with them.
Tutoring Experience
LSAT scores are a great place to start, but you also need to look at a tutor's experience. Experienced tutors can convey information quickly and precisely, which is essential for LSAT success. For this reason, we recommend looking for tutors with at least 500 hours of tutoring experience. If possible, look for a tutor with the most experience possible.
Education
Education also has value. Every tutor you work with should be attending a university or be a graduate from one, and we recommend using someone who not only aced their own LSAT but from there graduated from an accredited law school. Degrees in philosophy and English are also viable options that can be helpful alongside law degrees. English is excellent for the writing section, and philosophy is perfect for logic questions.
Scheduling
Without proper scheduling, everything else is irrelevant. It would be best if you made sure the tutor you're looking at has a schedule that lines up with yours. Take some time to create a study schedule and make sure you make a note of any prior obligations.
Online vs. In-Person LSAT Tutors
Once you know what to look for in an LSAT tutor, it's time to make a choice. Your options are in-person and online tutoring. Both methods work well, but it depends on your preferences.
Online Tutors
We'll start with online tutoring. While it's one of the best methods around, it wasn't always practical. This is because online connectivity was inconsistent, and there was no video calling, which created a lack of accountability and face-to-face interaction. Luckily, online tutoring has evolved.
Today, online tutoring is a viable option and preferred by most students. Online tutors are more flexible than in-person tutors, and sessions are more affordable. Even with online tutoring companies, prices are reasonable, and classes are flexible. This flexibility has made online tutoring a convenient option for students across the country, regardless of the state you live in.
While online tutoring works, it's not for everyone. It's not great if you benefit from the classroom-style of learning or thrive on peer-support. If you need that type of approach, we recommend in-person tutoring instead.
In-Person Tutors
In-person tutoring is also useful. It's been around for centuries and appeals to students that prefer a rigid schedule and a classroom-style experience. This is because in-person tutors are in the same room as you, making it easier for them to identify strengths and weaknesses.
While in-person tutoring works for some people, it doesn't work for everyone. In-person tutors are less flexible than online tutors. Availability is scarce, and there are fewer options. Plus, sometimes you have to travel, which wastes time that could have been spent studying. In-person tutoring is also more expensive than online tutoring, especially if you're working with a test prep company.
| | | |
| --- | --- | --- |
| | Online Tutors | In-person Tutors |
| Flexible schedule | ✔ | ✘ |
| No commute | ✔ | ✘ |
| Cost-effective | ✔ | ✘ |
| Face-to-face interaction | ✘ | ✔ |
| Peer support | ✘ | ✔ |
The Best LSAT Tutors in Plano, Texas
Plano has many qualified LSAT tutors. While many of them are great, finding the right one is hard. You shouldn't settle on an LSAT tutor, so we're going to take you through a handful of the best tutors in Plano, Texas.

LSATMax Tutors
LSATMax is the best online test prep company in the business. The company works with the best tutors in the industry, and all of them have passed the LSAT. Not only have they passed the LSAT, but every LSATMax tutor scored within the 99th percentile. That's nearly a perfect score.
LSATMax is also flexible. There are a handful of ways to connect with tutors, at home or on the go. There is a mobile app that students can use and practice exams available on the website. Furthermore, the schedule is centered around the student and not the tutor. You can also change tutors at any point in the program, which eliminates most of the risk.
Still, what makes LSATMax the best is how much the company cares about students. The sessions are affordable, and you can finance everything if needed. Every LSATMax tutor cares more about their student's success than turning a profit, which is hard to find elsewhere in the industry.
Cost: Depends on hours ($133/hour least expensive package)
Location: Online Only (Video or Phone Conference)
Financing: Yes (via Affirm)
Qualifications: 99th percentile on the LSAT
Link: https://testmaxprep.com/lsat/tutoring
---
Alex
Alex is a Texas native that knows how to prepare for the LSAT exam. He's always taking practice exams, on which he averages a 176 LSAT score. While these are practice exams, keeping LSAT questions fresh is an excellent way for tutors to remain connected to their students. Alex also passed the LSAT in the past and scored a 168 on his actual exam, which puts him in the 96th percentile.
Alex uses a method that he invented himself. His initial score was 144, but over time, he learned how to boost it with constant practice. His tutoring method includes dissecting each question and making sure students understand every detail. Alex also places a heavy focus on pacing to make sure nobody leaves points on the table by being unable to spend adequate time on each section.
Cost: $60/hour
Location: Collin County, TX 75206
Financing: No
Qualifications: Passed the LSAT, University of Texas – Government
Link: https://www.wyzant.com/Tutors/TX/Dallas/9735408?ol=false
---
Jason
Jason is an in-person and online tutor that serves Plano, Dallas, and the surrounding counties. He has a generous travel policy and has no problem hosting online sessions if needed, making Jason one of the more flexible tutors in Plano.
While Jason is flexible, he's also qualified. Jason scored within the 90th percentile on the LSAT and went on to pass the bar exam. Furthermore, Jason graduated with a Juris Doctor, which shows mastery within the field of law. He's also been teaching for over 23 years, which is more than most tutors. Due to his flexibility and expertise, Jason is one of the best private LSAT tutors you can work with.
Cost: $60/hour
Location: North Dallas (within 20 miles), online
Financing: No
Qualifications: Passed the LSAT, Brooklyn Law School –Juris Doctor
Link: https://www.wyzant.com/Tutors/TX/Dallas/9592729?ol=false
---
Berkeley2 Academy
Berkeley2 Academy is Plano's best in-person tutoring company. The organization offers many services and tutors for every standardized test. While the company focuses on test prep courses, there are a handful of tutors ready to work with students one-on-one.
Berkeley2 Academy also has practice materials for students to work with, and everything is self-paced. The schedule is also flexible and centered around students. Berkeley2 Academy also has many different tutoring options where you can work with tutors one-on-one, two-on-one, and three-on-one, giving you options for peer sessions and less expensive classes.
Cost: TBD by Berkeley2 Academy
Location: 5813 Preston Road, Plano, TX 75093
Financing: No
Qualifications: LSAT tutors have passed the LSAT
Link: https://www.berkeley2academy.com/tutoring
---
Javier
Javier is a great online tutor LSAT tutor. He's familiar with Texas universities and participates in several alumni programs with the University of Texas at Dallas. Not only can he assist you with your LSAT, he can offer you tips on how to apply to Texas law schools.
Javier passed the LSAT recently, so he's up-to-date on modern questions and situations. While his most recent LSAT score was a 166, he boosted it by 10 points using a studying trick he developed, which he now teaches his students.
Javier also has additional tutoring experience. While he focuses on the LSAT now, he used to tutor for other exams and grade levels. Through his years of tutoring, he's learned how to identify strengths and weaknesses with ease.
Cost: TBD by Varsity Tutors
Location: Online
Financing: No
Qualifications: Passed the LSAT, University of Texas at Dallas – Political Science
Link: https://www.varsitytutors.com/tutors/878817859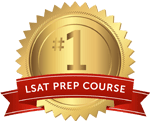 Get the #1-Rated LSAT Prep for free.
Try Risk Free
✓ No card required
✓ 1 minute setup