Tulane Law School Overview
Tulane Law is a subdivision of Tulane University in New Orleans, Louisiana. Founded in 1847, it is the 12th oldest law school in the nation. The school is directly on the main Tulane University campus in Uptown New Orleans, a lively neighborhood filled with coffee shops, restaurants, residences, and boutique retail stores. Hurricane Katrina caused substantial damage to the campus, but most of the infrastructure has been restored.
Students typically spend their first year learning common and federal law, but second and third-year law students can sign up for a wide range of electives. The university offers specialty courses in environmental law, civil law, and maritime law.
If you're interested in attending this prestigious school, below is key information about Tulane and what you need to do to get in.
Curriculum & Programs
Tulane Law offers rigorous course material designed to produce "work ready" students. This includes action-oriented research that gives students real-world legal experience. The university has an impressive roster of professors, many of whom had successful legal careers prior to becoming educators.
Though the curriculum is demanding, Tulane Law has a very supportive faculty. There's also a strong network of alumni willing to provide valuable advice for students. Advanced courses include over 100 supervised clinics and over 600 simulated courses.
As of now, the school has 45 full-time faculty members. The diverse faculty is split up by area of expertise. Some professors are seasoned legal professionals, and others are solely academics. Many are local leaders in comparative law, taxation, maritime law, intellectual property, and business law.
Tulane was one of the first law schools in the country to offer study abroad programs. Students can spend a semester studying law in foreign countries all around the world, including France, England, the Netherlands, and Italy. Tulane also has a widely recognized summer program that welcomes over 4,000 students from around the US.
The school holds an impressive 91% bar passage rate for first-time takers. Tulane also scored .33 on the diversity index, making it one of the most diverse law schools in the region.
As for life outside the classroom at Tulane Law, living expenses aren't too high, and Uptown New Orleans is a lovely laid-back neighborhood.
Areas of Specialization
Tulane provides four LLM programs, each of which requires two full-time semesters in residence, along with the completion of 24 semester hours. Students enrolled in these programs do not have to complete a thesis; however, they must write at least one paper that relates to their field of interest.
Admiralty Law
Tulane is known for having one of the strongest maritime law programs in the world. This is due to its location in New Orleans, which is close to the Mississippi River and the Gulf of Mexico. Candidates in this program are required to fulfill the LLM general degree requirements as well as complete 13 of the 24 credits for a degree in admiralty law.
This program is available for international and US students; it can also be taken full-time and part-time (although part-time students must practice law in the New Orleans area).
LLM in American Law
The LLM in American Law program is designed for international students from non-US schools who already hold a first degree in law (JD or LLB or equivalent) and whose aim is to take a state bar exam in the United States. This degree is intended to give international students a thorough understanding of the American legal system and how to practice law in the US.
As part of the requirements, students must complete 24 credit hours of coursework as well as at least 14 hours of coursework in the following areas:
Constitutional Law
Contracts
Criminal Law
Corporations or Business Enterprises
Evidence
Intellectual Property
Federal Civil Procedure
Taxation
Uniform Commercial Code
Torts
Louisiana Civil Procedure or Louisiana Obligations Law (if planning to take the Louisiana bar exam)
Energy and Environment Law
Tulane is also known for its energy and environmental law program. This is offered at the JDF level, as well as a master's degree that combines energy and environmental law. Students interested in taking this program must fulfill the general degree requirements for LLM programs, as well as 16 hours in environmental or energy law courses.
The Energy and Environmental Law programs is available to both international and US students, and it can be taken full-time and part-time. However, students who require an F1 visa are not eligible for part-time programs.
General LLM
The General LLM is a flexible course that is ideal for students who want to design their own pathway. It is also suited to students who follow specific tracks within the general LLM program, such as the General Survey of US Law, International Law, Trade, and Finance, and other concentrations like constitutional law, intellectual property law, etc.
Those interested in taking the General LLM can do so as a full-time or part-time student; however, like the Energy and Environmental Law program, part-time is not available for students who require an F1 visa. The program is also open to international and US students.
International and Comparative Law
The fourth program at Tulane is International Comparative Law, which provides a solid foundation in international legal practice. With a focus on regional legal systems and national legal development, this program is suited to both international and US students, as well as full-time and part-time students. However, as above, F1 visa students are not eligible for part-time study.
Students in this program are required to fulfill the general degree requirements plus 13 semester hours of international and comparative law.
Tulane Alumni
Tulane invests greatly in improving student life. These efforts include creating programs for alumni to connect with students and provide guidance. Moreover, the school actively organizes networking events and reunions.
Many of Tulane's notable alumni went on to become Louisiana governors, senators, judges, and mayors. Here are some of the most notable Tulane Law alumni:
Mike Tannenbaum – Former manager of the New York Jets, graduated with a degree in Sports Law.
Dean Lombardi – President of the Los Angeles Kings, graduated with a degree in labor law.
Cedrick Richmond – American Lawyer & politician, Chairman of the Congressional Black Caucus.
Tulane Law School Rankings
Checking the rankings of a law school is an important step in the application process as it gives you an idea of your chances of being accepted. It also provides insights into the course material, faculty, infrastructure, career opportunities, and more.
Law firms want to hire graduates from high-ranking universities as it helps determine the applicant's credibility and overall experience. However, university rankings are always changing. Organizations release their rankings annually and use a wide range of factors for their scores.
In 2018, Tulane Law was ranked number 34 for "Top 50 Go-To Law Schools" by Law.com, and in 2022, US News & World Report ranked Tulane Law number 60.
The school rankings should be used as a reference when applying, but they are not the only determining factor. It is just as essential to consider your career goals and desired area of practice when applying to law school.
Tulane Law School Admissions
Tulane Law School Acceptance Rate
Schools with higher rankings are usually more competitive. Prestigious law schools such as Harvard and Yale have exceptionally low acceptance rates (less than 15%).
However, acceptance rates are controlled by more than just rankings. Faculty, curriculum, applications received, and reputation play a huge role in determining acceptance rates. For example, the top six law schools are world-famous institutions with elite status. So naturally, they are going to attract a high number of applicants.
Tulane Law is considered a relatively competitive school with an acceptance rate between 53%-60%. Though this rate is much higher than the national average of 45%, applicants must make sure they meet all the admission requirements to have a successful application.
Acceptance rates can also fluctuate. This often happens when the number of applications increases, or the school accepts fewer students than usual. Also, factors such as a new professor or program can cause an increase in applicants.
For the class of 2025, Tulane received 2,182 applications; the class had an average undergraduate GPA of 3.60 and a median LSAT score of 161. It's important to remember that enrollment also requires exceeding the medians for GPA and LSAT scores.
If your GPA is lower than the 25th percentile, you should focus on your personal statement. Having a stellar application and reason to go to school may give you a chance to stand out from the rest of the applicants.
To make up for a weak GPA, you need to crush the LSAT and score over the median. This won't guarantee you an offer, but it will increase your chances of being accepted.
The acceptance rate helps determine a law school's quality of education, but it's not the most important factor. You should spend time researching more aspects about the professors, subject matter, career placement programs, and student life.
Tulane Law School LSAT Percentiles
| | |
| --- | --- |
| 75th Percentile | 164 |
| 50th Percentile | 161 |
| 25th Percentile | 157 |
2021 Entering Class Profile
| | |
| --- | --- |
| Number of Applications | 2,182 |
| Number of Students | 224 |
| LSAT Scores | 161 |
| Undergraduate GPA | 3.60 |
| % Women | 54.91% |
| % Underrepresented Minority Groups | 23.66% |
What is the Tuition for Tulane Law School?
2021-22 Tuition Fees
Full-Time
$58,348
Part-Time
N/A
What are the Living Expenses at Tulane Law School?
| | |
| --- | --- |
| On-Campus | $22,808 |
| Off-Campus | $22,808 |
What are the Housing Options at Tulane Law School?
| | |
| --- | --- |
| On-Campus | Yes |
| Off-Campus | Yes |
Bar Passage Rates at Tulane Law School
| | |
| --- | --- |
| Reporting | 90.7% |
| State Overall Bar Passage Rate | 76.6% |
| School Bar Pass Rate vs. State Bar Pass Rate | +14.1% |
Application Deadlines
When will Tulane Law application materials be available?
Tulane's application materials are always on their website, regardless of whether applications are open or closed. You can find more here.
When does Tulane Law begin accepting applications?
The admissions office begins accepting applications on September 15th. The application deadline is March 1st. Applying after the deadline is possible, but the class may be full.
How are applications to Tulane Law submitted?
Interested applicants need to find Tulane on the LSAC online application service. Paper applications are available via email at admissions@tulane.edu or by calling 504-865-5930.
Does Tulane Law have an "early admission" or "early decision" process?
No, Tulane Law does not have an early decision process.
Application Fee and Deadline
| | |
| --- | --- |
| Application Fee | $60 |
| Early Decision Deadline | NA |
| Regular Deadline | March 1st |
Does Tulane Law grant interviews?
Interviews are granted upon request, but they are optional.
Employment After Tulane Law School
| | |
| --- | --- |
| Median Salary Private Sector | $105,000 |
| Median Salary Public Sector | $50,000 |
Hurricane Katrina caused a lot of uncertainty for the future of Tulane Law, but the school was able to recover. It's once again one of the top law schools in the state and has a successful employment rate for graduates. Many graduates end up working for high-level law firms in New Orleans, Dallas, and Houston. Tulane also has a vast network of alumni that are leaders in the Southeastern legal market.
Around 91% of graduates find employment right after graduation, and 2% pursue additional degrees. About 33% of graduates stay in Louisiana, while others take on larger markets such as New York or Texas.
Nearly half of all graduates end up working at law firms, and others represent business and government agencies. Some alumni find themselves working for sports teams owing to Tulane's excellent sports law program. Several professional sports team managers also hold a law degree from Tulane.
The Bottom Line
Tulane Law is an excellent school for students looking to practice law around New Orleans, but that's not all. Though Tulane may not carry the same weight as prestigious schools like Stanford or Harvard, it's a great law school that has a solid reputation in the state. Plus, the acceptance rate and tuition fees are much friendlier.
Graduates from Tulane earn a healthy salary if they stay in the city and work for smaller firms. Many Tulane Law graduates also go on to work for top-level law firms in New Orleans, Houston, and Dallas.
If your goal is to work in the Southern market, Tulane Law is a wonderful school full of amazing students and professors.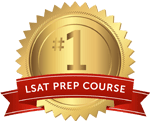 Get the #1-Rated LSAT Prep for free.
Try Risk Free
✓ No card required
✓ 1 minute setup