If you find yourself reading this article, you most likely have taken or are planning to take the LSAT. Known as one of the most stressful and daunting tests there is, most students are happy to put it behind them once they've taken it. Unfortunately, scores for the LSAT don't count forever for the purposes of applying to law school. Fortunately, they do last for a while.
While most prospective law school students are ready to start the next step of their education right after taking the LSAT, some would rather have a bit of a breather after the daunting and stressful process of taking the LSAT. There could also be situations that arise that do not allow a student to continue their education right away.
LSAT scores remain valid for 5 years after your test date. This will give students who need some time off a chance to keep their LSAT score without having to stress over taking it again so soon.
What is the LSAT?
The LSAT is the test used by most law schools to determine whether or not a student should be granted admission. The LSAT, which stands for "Law School Admission Test," was created by and is still administered by LSAC, the Law School Admission Council.
This is a test that is known as being one of the most difficult tests a student can take. Not only that, but the process of studying and getting ready for the LSAT is notoriously stressful. Students sometimes spend more money on preparing for the LSAT than they will on taking the test and applying to law schools combined. There are plenty of online resources when it comes to LSAT prep, but most students will opt to take online courses or courses at a local university.
Students who find themselves taking the LSAT will be faced with a 3 and 1/2 hour test that includes five sections. The lowest score you can possibly get is 120, while the highest you can possibly get is 180.
Considering how hard it is, it is welcome news that LSAT scores last longer than one year. Those looking to take a break after taking the LSAT won't have to worry about studying again for a decent amount of time.
How to Prepare for the LSAT
There are a lot of different options when it comes to preparing for the LSAT. Some students might prefer to take classes at a local university, while others might prefer the comfort of their own laptops and do courses online. Some students will even hire private tutors to help with LSAT prep. All of these options can be very expensive, and make up the main expense of taking the LSAT.
For those that can't afford to pay for expensive courses and tutors, there are options out there through public universities and online programs. These are easier to find in areas with big states schools in them or areas that are home to prominent law schools.
Most importantly, students who are preparing to take the LSAT should take as many practice tests as they can. Even if a student is not enrolled in a preparation program, LSAT practice tests are available both online and at local universities. In some cases, you can find them for free. Those who do have to pay for them will find that they are much less expensive than prep courses.
What to Expect When Taking the LSAT
After all the preparation, all the stress, and all of the exhaustion, what can you expect when the big day finally comes? Considering this will be one of the most important tests you'll ever take, you want to make sure you know what to expect going into it.
The test itself generally starts a little bit later than scheduled, but you should still arrive at your designated testing location on time. Once you get there, you are only allowed to have basic necessities such as an ID, car keys (no electric fobs), and a drink that is 20 ounces or less.
On test day, you will have to complete five 35 minute sections. Those sections are:
Reading comprehension
Analytical reasoning
Logical reasoning
Variable section
Writing sample
How to Get Your LSAT Scores
The fastest way to get your LSAT score is to make an account online at LSAC.org. LSAT scores are generally available no later than 3-4 weeks after you have taken the test. If you opt not to set up an account through LSAC, your test results can take 4 weeks or even longer to get to you by mail.
It is advised to set up an account through LSAC, as this will help streamline the application process to law school once you have achieved an LSAT score you are happy with.
Should I Take the LSAT Again?
There are different schools of thought regarding this, but most people agree that taking the LSAT more than once won't harm your chances of getting into law school. Those who score low on the LSAT will naturally want to take it again if their chosen law school needs a higher score in order for you to be considered.
Students are allowed to take the LSAT 3 times within the testing year (June 1st to May 31st) and are allowed to take the test 7 times throughout the course of their life. Those looking to get into law school who haven't taken the test within the last five years will have to take the test again before applying to law schools.
Whether or not you are pleased with your score will depend on the caliber of school you are looking to get into. Those looking to get into a Tier 1 school will most likely need to get a 175 or higher to be considered for admission. Information can be found online for what specific schools expect when it comes to LSAT scores.
Final Words
5 years is a long time. If you've recently taken the LSAT in your life, then you can be assured that the score will be valid for this amount of time. If you're planning to take a holiday, a sabbatical, or simply feel the time is not right to go to law school right, you have a long window in which you can use the result of all your hard work to get into the law school you desire.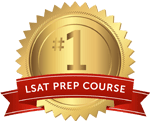 Get the #1-Rated LSAT Prep for free.
Try Risk Free
✓ No card required
✓ 1 minute setup