Definitely for many of those who took the LSAT this year. But recent history gives us tentative hope that the kinks will be ironed out before the September LSAT.
Back in April, LSAC announced they'd be offering a dual-mode testing format — the option to take the test at a test center or at home — for the first time ever. When it finally came time to unveil this new era with the August 2023 LSAT, it turned out that the two options were: (1) take a test at a test center or (2) have a prolonged, frustrating, and, for some, ultimately unsuccessful testing experience.
Many of those who chose to take the August LSAT at home — an option that's been offered since May 2020 and quite popular among test-takers — experienced long delays in getting connected to their proctor, unstable connections to the testing interface, and, for some unlucky test-takers, proctors who just bailed on the whole proctoring thing. If you're wondering why the at-home test-takers were affected when the LSAT's been administered this way for the last three years … well, so are we. We're guessing the switch from using ProctorU's proctoring service to Prometric's had something to do with it.
Either way, this meant that many test-takers could not complete the LSAT — now more expensive than ever! — or had such a poor testing experience that their final scores were adversely affected.
This is unacceptable. And LSAC is aware of that. To make things up to affected test-takers, LSAC will offer makeup test dates on Friday, August 19 and Saturday, August 21, or vouchers to take a later LSAT for free. (They initially told us the makeup dates would be August 20 and 21, but a corrected email and social media postings both say the makeup dates are August 19 and 20. Needless to say, it's not been the smoothest week for those running Her Majesty's Law School Admissions Council.)
If you decide to take this week's makeup tests, you can take either the at-home remote testing option or take the exam in person at a Prometric test center. (I imagine many who experienced extended delays at the remote option might be a little scarred by that process.) As usual, you'll be able to schedule the time you'll take the time. But to receive either of these options, you will need to file a complaint through your LSAC.org account by 11:59 pm ET today (Monday, August 14). That's not much turnaround. Time is of the essence. Honestly, if you were one of those affected test-takers, just go ahead and open up another tab and file that complaint now. Here, we'll even provide a link:
File your formal complaint with LSAC, which you need to do receive any retake options
OK, so now that we've covered what happened and what will be done about it, let's talk about what might happen in the future. Did LSAC bite off more than it could chew by trying to manage two different ways to take the LSAT? Should you expect similar issues if you plan to take the LSAT in September 2023 or later?
The LSAT was delivered in more or less the same way from 1991 to 2019. Since then, the LSAT has changed its format four times. There was the switch to the in-person, tablet-based LSAT in 2019. There was the at-home, shortened LSAT-Flex from 2020-2021. The slightly longer, four-section version of the at-home test from 2021-2022. And now, dual-mode testing with the four-section LSAT.
Going from never changing the LSAT to changing it every year will unsurprisingly cause some … let's be generous and call them "hiccups." Indeed, there have been hiccups each time LSAC rolled out a new iteration of the LSAT. Lost scores on the July 2020 LSAT-Flex. Power outages on one of the first four-section tests in October 2021. Basically, everything that could go wrong going wrong on an early tablet-based LSAT in November 2019. And now this.
Each time, LSAC came out, hat in hand, and publicly offered the same bromides and makeup options that they did this weekend. But, to their credit, they privately worked to fix these issues. And, with some rare exceptions, these initial issues didn't affect test-takers on subsequent LSATs. These problems became the exception and not the rule for future test-takers.
So, we're hopeful that subsequent versions of the dual LSAT will not have the same proctoring issues. If LSAC claims that the issues came from "Prometric staffing, infrastructure, and technological systems issues," we're optimistic that they're working with Prometric to minimize or remove these issues for test-takers in September and beyond. The fact that they were able to address some of these problems to make the Saturday administration of the August 2023 LSAT slightly smoother than the Friday administration is a promising start, at least.
But if you're still (understandably) wary of taking this test at home, you can take it at a test center. There has to be some benefit of this dual-mode era of the LSAT, after all.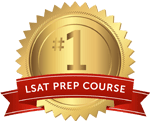 Get the #1-Rated LSAT Prep for free.
Try Risk Free
✓ No card required
✓ 1 minute setup