Wondering about law school length?
Many law school students come into law school with little to no prior legal knowledge. Law schools aim to teach students how to think and act like lawyers. Instilling such knowledge and skill takes time.
Each law school takes a different approach to train students for the legal world. Thus, each school's program and training process determine the law school term.
Most law schools take three years to train students how to think analytically and critically while also teaching about legal principles, concepts, and more. Some other law schools offer programs that take two years or even four years.
Law school length doesn't take into consideration years spent as an undergraduate, which maybe four or five years, depending on your degree.
For example, Pepperdine University, University the of Washington School of Law School, and Creighton University all offer an accelerated two-year Juris Doctor program. Columbia University, New York University, and Stanford University all offer four-year, part-time J.D. programs.
By knowing what options are available to you regarding law-school length, you can pick a school that best fits into your preferred timeline. Most students choose the option that offers the shortest period, but this isn't always the best choice.
Factors that Affect Law School Length
J.D. degree programs commonly last for three years, the optimal time to teach students everything they need to be competent and efficient lawyers. The law school workload within those three years is overwhelming for most law students, requiring regular classes, nightly studies, essay writing, and more.
The program is especially daunting for students with no legal background and who must learn to cope with the unique teaching style in law school, especially the Socratic Method.
With all this work compressed into a two-year program, it becomes daunting and challenging to cope.
Students that opt for a four-year J.D. program typically do it so that they can work and attend law school at the same time. Others do it to minimize the pressure of law school by giving themselves more time to handle the law school workload.
In summary, the most significant factors that determine how long your law school program lasts are:
1. Type of J.D. Program
A traditional J.D. program is full time and lasts three years. This time frame is the most commonly available J.D. program across the United States, but some law schools also offer part-time programs that last four years or accelerated programs that last two years.
2. Type of Law School
Online law schools offer J.D. degree programs that take about four years to complete. Some physical law schools only offer the standard three-year programs, while others also provide the option of a four-year, part-time schedule.
3. You
The program that you sign up for might be three years, but if you take a leave of absence during the program, it will extend the law school term. The absence may be for medical, financial, or personal reasons.
In exceptional circumstances, a law school may grant you an extension for the J.D. program. Before you get an extension, though, you must provide proof that substantiates your reason for seeking it.
Remember that a three-year J.D. program is already academically demanding, and mentally and emotionally tasking, especially the first year. Trying to compress all of that into two years means the program is only going to get tougher. So, be careful when choosing a law school program based on its length.
What's in the Law School Curriculum
Law school courses rarely pose clear-cut, black-and-white questions. Instead, what you get are complicated lines of study that require you to think critically to find a fitting solution.
In most cases, a compelling argument can be made to support multiple responses to a query. It then becomes up to the student to pick a side and provide a logical and convincing argument to support their choice.
First Year in Law School
During your first year in law school, you'll learn about constitutional law, civil procedure, criminal law, and criminal procedure. You will also learn about torts, contracts, property law, and legal writing. These topics are the foundation of legal practice.
Constitutional law: This topic discusses federal and state governments' legislative powers. Professors also teach civil liberties and constitutional history.
Civil procedure: Discusses court processes and procedures in the United States, especially the application of concepts like jurisdiction, structure of a lawsuit, motions and pleadings, and more.
Contracts: Rules governing the resolution of the nonperformance of enforceable promises and agreements.
Criminal law and criminal procedure Covers the rules and policies for enforcing sanctions against those who commit criminal offenses. It also teaches about the rights guaranteed to individuals accused of a crime.
Legal method: This introduces students to the U.S. legal system and its processes.
Legal writing:Teaches students to how to perform legal research and writing—how to think and write like a lawyer. Courses include interpreting statutes, finding case law, preparing mock pleadings, appellate briefs, memorandums, and more.
Property law: Introduces the concepts, uses, processes, and history relating to the use of land, buildings, and natural resources.
Torts: Cover the resolution of harm to a person or property caused by negligence, assault, and defamation.
Second Year in Law School
In your second law school year, you'll have the opportunity to choose from various courses. You may participate in foundation courses like professional responsibility, taxation, commercial law, or corporate law. Courses also explore evidence, family law, administrative law, civil litigation, and wills and trusts.
You can also choose from any of the following supplementary courses that'll train on you on the area of law you'd like to specialize in:
International law
Environmental law
Conflict of laws
Labor law
Criminal procedure
Jurisprudence
The supplementary courses available vary from school to school.
Third Year in Law School
In your third year, you can specialize in areas of law based on your interest or long-term ambitions. You will participate in elective courses and attend seminars and problem courses.
You can spend the final and third year concentrating your studies in one of the following areas:
General practice
Public law
Advocacy
Business law and regulation
What's Next After Law School?
Regardless of the law school length, or how arduous the journey is, it'll eventually end. Before your time in law school ends, you need to have decided what comes after.
Below are the top choices graduates follow after getting their J.D.
Take the Bar Exam
The majority of people who go to law school do it so that they can take the state bar exam immediately after. You can take the bar exam a few months after graduating from law school, or you can wait a few years to prepare or muster up the courage. It's entirely up to you.
If you pass the bar exam, you'll be admitted to the state's bar association and will be able to practice law in that state as a licensed attorney. You can open a law firm, work in a big law firm, or follow any other career path you desire with your law degree.
Further Education
Those who'd like to buy more time before taking the bar exam or those who are just not interested in taking it may go on to acquire a more advanced law degree.
There are a variety of post-JD degrees available. None of them are required to practice law, but they can be useful if you intend on pursuing a career in academia, government, and other areas. Some of these degrees include:
Master of Laws or LLM
Juris Master or J.M.
Doctor of Judicial Science or SJD
Master of Comparative Law or MCL
Doctor of Comparative Law or DCL
Master of Jurisprudence or M.J.
Doctor of Jurisprudence or JSD
Work
With just your J.D. degree from law school, there is a wide variety of fulfilling careers you can pursue. You can do some jobs without taking the bar exam, so you may choose to never take the bar exam. Or you can use any of them to gain work experience before taking the bar exam. It all depends on your long-term career goals.
Some of these jobs are:
You don't need to pass the bar exam to qualify as a professional mediator. A mediator operates as a neutral third party in disputes and is responsible for helping the conflicting parties resolve disputes without involving the courts.
Law librarians work in law firms or the law faculty of colleges and universities. They perform duties such as legal research and manage the extensive library of large law firms. Having a J.D. is useful to librarians as it familiarizes them with a lot of the concepts they research.
A J.D. degree holder can become a teacher or professor. People who follow this career path typically go on to get an LLM instead of sitting for the bar exam. They can further specialize in their preferred field by obtaining a Doctor of Laws (J.S.D or S.J.D).
With a Juris Doctor degree, you can become a legal consultant or management consultant. Use your unique legal knowledge and experience to advise executives, business owners, government agencies, and even other lawyers.
You can become a journalist, or a writer of legal publications, textbooks, fiction or non-fiction, and more. With a talent for words and the writing skills provided in law school, a J.D. holder can do well as a writer or editor. Skills can improve by taking writing, proofreading, and editing classes.
Final Thoughts
Bear in mind that law school length will determine how long it takes to achieve your career goals, but it's important not to rush the process because the journey to becoming a lawyer is just as important as the destination.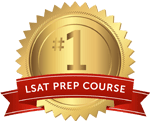 Get the #1-Rated LSAT Prep for free.
Try Risk Free
✓ No card required
✓ 1 minute setup