My dearest LSAT studiers, how ya doin'? I hope things are moving steadily and progressively forward for you as the test is approaching. In the midst of all the craziness with Logic Games anxiety, Reading Comprehension ennui, and let's not forget Logical Reasoning anger, I wanted to take a moment and check in with you about Law School. After all, isn't that the point of all of this? There are 199 ABA approved law schools in the United States. How in the world are you going to pick the right one for you?
I know many students just want to get into a top 20 school and call it a day. Well, even so, how will you choose which of those 20 to apply to? Each application will cost you anywhere from $50 to a $100. That becomes a pretty penny once your "apply to" list gets longer. Now, some of you have the money, and don't mind throwing it at a long list. But, I know I didn't have that kind of cash when I was applying to law school. I had saved enough money to apply to ten schools; and that was a lot (around $600)! Always try and get a fee waiver when you can. Attending LSAC conferences can be helpful in getting waivers, and going straight to the school for a waiver can also prove fruitful.
I gave myself three "reach" schools. These reach schools were schools that I really wanted to go to, but my undergraduate GPA was on the lower end of the 25th to 75th percentile of acceptance rates. For those of you reading this and thinking, well my GPA and LSAT score fall into the high range of every top 20 school, then stop reading this blog and go make yourself a margarita. For the rest of us, choose two to three reach schools. These are schools you know you have a chance of getting into, but a somewhat slimmer chance than you're comfortable with.
After my reach schools, I applied to five schools I was both confident I could get into and confident I wanted to go to. I decided that these schools would be judged by a number of different things. I looked at percentage of students that passed the bar exam in each school. Next, I took a look at location. I looked at the different states I was okay with working in. It's not a guarantee, but many of law students end up working in the state that their school is in because that is where they make all their connections and that is where many of the school's alumni are. Another thing I focused on for location was where I was okay with living. Again, there's a good chance you might work/live in the state your school is in. At the very least, you'll be there for three years. I, for instance, am very adverse to humidity. Therefore, I was able to cross out a bunch of schools because I didn't want to have to deal with unwelcome weather.  Next, I looked at curriculum. Though many law schools offer the same courses during their 1L year, some have extra classes students have to take. You must consider the difficulty and amount of stress you will already be encountering during 1L. It's prudent to choose a school that doesn't overload you with classes, as well. The last thing I checked out was the different programs, including internships and externships, each school offered. Different schools offer different programs. Some programs were really "make it or break it" for me. I encourage you to go research and really look into what the schools you are applying to offer.
Alright, so the last two schools were my "back ups." I applied to two schools that I knew I was guaranteed to get in to. This is really important to do because these are the schools that offer you a lot of money.
Remember, this is how I chose the schools I applied to and what worked for me. I just wanted to share with you my experience and how I felt about it. Go ahead and make your list on your off-time. After you take the LSAT, do your research on each school. It's the next three years of your life; it's worth it. And for now, get back to those Logical Reasoning questions!
Happy Studying!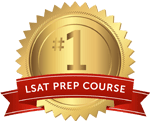 Get the #1-Rated LSAT Prep for free.
Try Risk Free
✓ No card required
✓ 1 minute setup