Though you may be cursing yourself for planning your LSAT Prep in the dead of winter (assuming of course you aren't studying in sunny Southern California), winter is a great time to LSAT prep because you can be cozy inside—without worrying about what fun warm-weather activities you're missing out on! Especially since most of your friends are inside by the fire as well.
Still not feeling any better about winter? Well, winter is also full of wondrous seasonal fruits and veggies that will give you superhuman LSAT strength! Don't believe me? Let's discuss some of winter's super-foods:
CHICORIES
What in the world is a chicory? Well chicories are all those bitter fluffy lettuce-like things in your fancy salads: Belgian endive, frisee, escarole, and purple radicchio. Not only can you feel fancy while you eat this winter, but you can also eat your chicories with the knowledge that these yummy leaves are packed with vitamins and folate, which will help you ward off that pesky flu!
ROOT VEGETABLES
Root veggies are things like parsnips, turnips, celery root, and beets. They are high in fiber, and help satisfy your sweet tooth without that sugar crash afterwards.
WINTER SQUASH
Winter squash will help you load up on beta-carotene and vitamin C. Again more things to help you stay strong and healthy throughout this season rife with illnesses.
CITRUS FRUITS
It's peak season for all citrus, so make sure to take advantage of these vitamin-C-rich super fruits! Citrus will help you combat free radicals and absorb iron from other foods. A great way to kill two birds with one stone is to flavor your water with cut up citrus. This way you can get your vitamins and stay hydrated!
CHIA SEEDS
Chia seeds are probably one of my favorite winter super-foods. Chia seeds are rich in omega-3 and omega-6 fatty acids and can cut cravings. Not only will it help satiate your sweet tooth (look up Chia seed pudding, it'll change your life), but it will also stop you from reaching for that bag of stress-relieving candy.
Alright, so hopefully I helped perk up your frigid Friday by showing you the plethora of good food you can eat this winter. If you are taking the February LSAT, you're only a few days away from the big day! Buckle down with those Logical Reasoning sections, take those practice LSATs, and make sure to eat healthy! You don't want to find yourself with the sniffles a few days before the exam.
Happy Thursday and Happy Studying!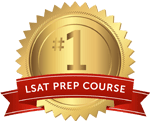 Get the #1-Rated LSAT Prep for free.
Try Risk Free
✓ No card required
✓ 1 minute setup