One of the most common questions I get around this time of year from our LSAT Prep students is: When should I start studying for the June LSAT? You may be wondering the same thing just about now, so let's discuss.
Every student has different LSAT prep needs. For instance, I've known students who only need a couple of months to prepare and end up rocking the exam—while I ended up studying for the exam for a whopping six months until I felt I was ready. The tough part is that there's no way of knowing if you're truly ready until you take the test.
LSATMax's official study calendar for the June 2022 LSAT begins in early March. This is our ideal study calendar. That schedule does the hard work for you, doling out your assignments, lectures, and practice exams at a manageable but rigorous pace.
But the more time you give yourself to study for the June LSAT (now the June LSAT Flex), the better. Consider that traditional in-class courses do not even begin until mid-March! In my opinion, that is a month thoroughly wasted. Why not use all the time you have to gain all the points you can?
Remember that LSAT prep courses give you the tools you need to conquer the LSAT. But, it's your responsibility to use those tools to build a solid test base. Don't fall into the trap that many LSAT students fall into by thinking that finishing their LSAT prep course is enough to get them to their target score. While an LSAT prep course presents a structure of content to work through, you're in charge of putting the real hours in.
The other value of an LSAT prep course is to teach you the strategies associated with the different sections/question types and to give you access to as many real LSATs as possible. The LSAT is testing a way of thinking, so the only way to improve is to continually practice by exposing yourself to this type of critical thought. For this reason, your LSAT score will primarily be determined by the effort and work you put into honing your skills on these practice LSATs after you have finished your prep course. The sooner you complete your prep course, the better because it is only the first step in the process.
And the best part about the June LSAT is that even if you do find that you're not ready in June, you can still take a fall 2022 LSAT and send in your applications early on in the admissions process. Further, even if you need more time than that, you have the option of taking the December 2022 LSAT!
So, what should you do between now and when you begin your June LSAT studying?
Clear Out Your Schedule
On our recommended schedule that starts in March, you have a little less than three-and-a-half months to prep for the June LSAT. Though clearing out your schedule is not the most appealing task, being able to get the score you need in June and taking the rest of summer to perfect your law school applications is well worth the sacrifice.
Try to purge any extracurricular activities that you don't need, as you need to understand that you'll need to sacrifice to do well. At the same time, keep time to take care of yourself. If you feel you can't live without your weekly spin class, then keep it! Free your schedule up from most of your social and recreational activities that can wait till post-June.
Remember, while going to Johnny's weekly bash may be awesome, foregoing a few months of revelry for a stellar LSAT score is truly worth it. And remember, it's better to wait than to do it halfway: 3.5 months of intense study is a lot more efficient than a year of half-hearted study.
Read
Reading is one of the best ways to help hone your Reading Comprehension skills on the exam—especially if you opt to go for more dense literature. Grab an issue of The Economist, or collect a few scientific journals and read your heart out! LSATMax actually offers their students a free subscription to The Economist for this exact reason. It's a relaxing activity that has the side benefit of boosting your test score.
Download LSATMax
Whatever LSAT prep course you decide to take, make sure to download the LSATMax app from the Apple App Store. Not only is the app free, but it also comes with many free resources that will help you along the way. These include a daily digest of different LSAT drills, free lectures, flashcards, and practice exams with analytics to help you gauge where you stand. Moreover, once you download the app, you can email us at support@lsatmax.com to request a free copy of our June 2022 LSAT prep calendar. That way, you can stay on track these next few months and reach your target LSAT score.
Good luck and happy studying!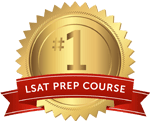 Get the #1-Rated LSAT Prep for free.
Try Risk Free
✓ No card required
✓ 1 minute setup