Have you been following the LSAT drama within the American Bar Association (ABA)? We've discussed this squabble over the last fewmonths, and promised to return with any updates.

But just in case you haven't kept up to date on the internal goings-on of the U.S.'s premier legal professional advocacy group, here's a quick recap:
In November 2022, the Legal Education Council of the ABA voted 15-1 to remove Standard 503. The Legal Ed. Council is responsible for overseeing legal education and law school admissions. It's a 21-member body, made up mostly of people with experience as law school administrators and professors. Removing this rule would allow law schools to make admissions "test-optional" in 2025. If some law schools decide to change their admissions policy, the law school applicants of 2025 could apply to some law schools without taking the LSAT or any other standardized test. But, the Legal Ed. Council had to submit its proposal to remove Standard 503 to the ABA's House of Delegates. In early February 2023, however, the House of Delegates — a much larger body of about 600 members — voted to keep Standard 503 in place. That meant that the proposal got punted back to the division that initially voted to remove 503 in the first place.
And now, the update:
The Legal Ed. Council once again voted to remove Standard 503 and allow law schools to go "test-optional." Now, the proposal to remove Standard 503 goes back to the House of Delegates, which will once again vote on whether to approve the proposal in August.
Essentially, these two bodies within the ABA have passed the bureaucratic football back-and-forth twice now, while the admissions requirements for post-2025 applicants remain undetermined.
Although it's a little fun to imagine these two ABA bodies passing this proposal back and forth ad infinitum, that's not quite how this works. According to the NY Times, after the House of Delegates' second vote, the Legal Ed. Council will get to remove 503 without or without the Delegates' approval.
It's hard to imagine the Legal Ed. Council will have a sudden change of heart if the Delegates once again reject the proposal to go test-optional. According to Reuters, one council member said that it's important "move ahead" despite the House of Delegates' vote, adding that Standard 503 "will continue to inhibit innovation if left in place." To me, these sound like the words of someone who will be undeterred by a second "no" vote from the Delegates.
If law school admissions become "test-optional," we made a few predictions about how this could affect future admissions in an earlier post. But we'll have to wait until August, at least, before we know the fate of the LSAT.
And at any rate, law school admissions won't become test-optional until 2025 at the very earliest. If you're applying to law school before then,you should apply with an LSAT.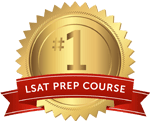 Get the #1-Rated LSAT Prep for free.
Try Risk Free
✓ No card required
✓ 1 minute setup