Buffalo is the second largest city in the state of New York and the home of America's favorite bar snack, the eponymous Buffalo wings. It is a city that is bursting with things to do and see. Situated on Lake Erie, Niagara Falls is also nearby. This colossal waterfall is well-known as one of the must-see natural wonders of the world, and for someone studying law in Buffalo this natural treasure is a short hop, skip and jump away. Most importantly, Buffalo is known to smell of Cheerios thanks to the nearby General Mills factory.
Buffalo has always been a booming and innovative city. It was, for example, one of the first cities in America to have electric lights on the street (earning it a still-used nickname as the "City of Light"). This innovation has stretched right through to present times, and it is a booming trade and manufacturing hub as a result.
Despite its glamor and charm, Buffalo is also a dangerous place. The crime rate here is 51 per 1,000 people, making it safer than only 4% of American cities. As a result, the demand for top-quality lawyers is very high, as there is more than enough work to go around and more than enough money to pay for it. The average salary for a Buffalo attorney is $87,739 and job prospects are very high. It's also home to the University of Buffalo Law School, a prestigious law school that many budding attorneys wish to get into.
To get into this or any other law school, the first test is to pass the LSAT. This infamously difficult exam is the main determiner for universities when they decide who they want to give places to. The LSAT tests your analytical reasoning, your ability to read and understand complex texts, as well as your ability to craft a written response. It's a tough test, and not for the faint-hearted, and to get a great LSAT score that will allow you to go to a great law school, whether that be in Buffalo or elsewhere in the country, you'll need a great LSAT course.
LSAT courses are not one size fits all. Which is great, because everybody is different. Yet they do fall into two main types: online and in-person courses. We'll discuss the differences in a moment, but whichever route you decide to take, we know from our years of experience that all LSAT courses should have the following:
Real LSAT questions and tests (Prep Tests) from previous years
Detailed video explanations of every question type and concept
Flexible pricing to accommodate any budget
Some sort of support system and materials to use during and after the class
Online versus In-Person LSAT Classes
The internet has opened out new opportunities for learning in every single educational field, and law is no different. These days, the LSAT preparation courses available online are every bit as in depth, sophisticated and in some ways superior to their in-person counterparts. Some experts even now believe that taking your LSAT course online is the best way to go. There are several reasons for this which we'll go through in more details below, but there are people who like what an in-person course has to offer.
An in-person course has the great benefit of feeling like a traditional classroom experience you might be used to from high school or from a previous course of study. The routine of turning up at the same time each week, catching up with your peers and getting face-to-face instruction is still valuable even in today's modern digital world and, for some students, it's the way to go. If you're someone who enjoys rigid structure, a methodical pace and the "human" touch of being in the same room as your fellow legal aspirants and peers, then an in-person course is likely to suit you very well. They often take place on university campuses, hotels or conference centers. These in-person courses will often have a large library of legal books you can access as part of the course to aid your study too.
Yet they're not for everyone, and with today's hectic lifestyle, you could even argue that most people would find them not ideal. This is because the rigidity of the structure means there is no flexibility if you have to miss a class due to illness or because of work or family matters. Also, because it's face-to-face, there's a lot of travel time and expense associated with that. What's more, some days you just might not feel up to it, and you risk sitting in a class not taking anything in.
Even if you are engaged and ready to learn, you might find the class moving too slowly or too quickly, as the teacher tries to balance the needs of the class. The teacher too, of course, might not be very good at this, or at teaching in general. Lastly, and potentially most importantly, in-person courses are much more expensive.
Online courses dodge a lot of these pitfalls. The fact that the schedule is flexible is a wonderful boon to those of us groaning under the weight of work, family commitments and personal life. The ability to study when it suits you at any time of day is fantastic for those of us who might be nocturnal, early-risers or just very busy. Online courses don't skimp on tutor interaction either. The ability to live chat with your tutor means you can get a much personal focus on the areas of the LSAT you are struggling with.
Online courses also offer a gigantic digital library of resources including, crucially, previous LSAT practice tests for you to take at your convenience. This allows you to really refine your exam technique and your approach and means on the day of the exam you'll know exactly what to expect. Finally, because LSATs are now administered on a tablet, by taking one at home on your own tablet you'll actually have a more authentic experience than you would doing a pen and paper test. Finally and, again, perhaps most importantly, these courses are far cheaper than in-person courses.
Ultimately, you must choose what's right for you and what suits you best. In-person and online prep courses both have their merits, so evaluate carefully and go for the one which you think you'll get the most out of.
Pros of an In-Person Course:
In-person resources such as teachers, books, and peers.
Structured system that goes at a specific pace, allowing you to focus on one thing at a time.
Take practice tests in a realistic environment.
Pros of an Online Course:
Make your own schedule.
Expansive list of readily available resources.
Less expensive than in-person.
Personalized problem solving.
Take as many practice tests as you want.
The Best Online LSAT Prep Courses in Buffalo New York

LSATMax LSAT Prep Course
Your secret weapon for getting accepted to the law school of your choice, the LSATMax online LSAT prep course from TestMax, is guaranteed to raise your scores. For a reasonable one-time fee, you'll get instant access to a huge arsenal of tools to help you prepare for the exam on your own time. With countless five-star reviews across TrustPilot, Google Play, and the Apple App Store, LSATMax is clearly the best online LSAT course available.
What makes LSATMax the best online prep course for any pre-law student looking to max out their LSAT scores? First, because it's available on both web and mobile, you will be able to access your course materials at any time. Next, unlike many online courses that use practice questions written by so-called experts, LSATMax only uses actual questions that have appeared on the LSAT. Your membership gives you access to up to 9,000 questions.
There are three LSATMax course packages available. All three contain the full LSATMax course catalog with over 100 hours of video from instructors who have all scored in the 99th percentile on the LSAT themselves. You'll also have opportunities to get personalized help from our instructors via real-time chat, message boards and scheduled office hours Q&A sessions. All students can also access their sample questions using LSATMax's digital LSAT simulator for an authentic experience that replicates and gets you ready for the real LSAT.
Course Packages Available:
All LSATMax packages contain the full course catalog and a subscription to LSAT Prep Plus which gets you access to every LSAT practice exam available from the LSAC. You can choose between 3 flexible packages that give you access for the length of time you need to study for the LSAT.
LSATMax 60: This package gives you 60-day access to the full LSATMax course. It is great for students who have a shorter amount of time to study before their exam or who only need to raise their score a few points.
LSATMax 180: This 180 day access package is designed to fit the needs of most students by giving access to the course for longer than the average time spent studying for the exam.
LSATMax 365: This package is the best value for those who have a longer time frame to study for the exam or need to raise their score as much as possible.
No matter which package you choose, TestMax offers 0% financing for up to a full year through Affirm. Remember, the earlier you begin preparing for the LSAT, the higher your scores will be.
Pros:
Get instant access to flexible packages and pricing
Guaranteed to boost your LSAT score or your money back
Interactive instruction with real LSAT experts
Digital LSAT simulator for 100% realistic test experience
---

Fox LSAT Demon
Before opening up his LSAT test prep service, Nathan Fox scored 179 on his LSAT, a near-perfect score that placed him in the 99.9th percentile of all test-takers. He's also personally written six books about preparing for the LSAT. Primarily focused on live LSAT prep courses, Fox LSAT has released their online-centered program called the LSAT Demon. Using A.I., the LSAT Demon program tailors the example problems and explanations to each user based on their strengths and weaknesses. While it is an interesting tool, the program suffers from a lack of video instruction and a fairly high monthly fee.
Pros:
I. tutor helps reveal your weakest area
Private tutoring available for an additional fee
Cons:
Monthly fee for access
No video instruction, online exercises only
---

Alpha Score LSAT Prep
One of the few options for basic, affordable LSAT prep, Alpha Score offers a good selection of study materials for a reasonable price. There are over 50 hours of video lessons from instructors, each with at least 5 years of experience teaching LSAT prep courses. There is no live content, but you are able to ask questions to your instructor via messaging on the member's area of the website. Membership to the Alpha Score LSAT prep course lasts for 12 months before you need to renew to keep access.
Pros:
50+ online lessons and tutorials
Reasonably priced
Long-lasting access
Cons:
Only 10 official LSAT-licensed practice tests included
No live instruction is available
---
The Best In-Person LSAT Prep Courses in Buffalo New York
Name: Get Prepped
Address: SUNY Buffalo, Buffalo NY 14260
Phone Number: 1-800-321-7214
Link to website: http://www.getprepped.com/buffalo-lsat-prep-lsat-tutor/
Why they are a good choice
Get Prepped offers in-person LSAT courses with a variety of different scheduling options at the SUNY Buffalo campus. Class sizes are limited to 12, so you'll get a lot of direct one-on-one time with your instructor. The three-weekend course consists of 36 hours of instructional and proctored test-taking time, and your tuition also entitles you to a library of online study material that you can use to further build upon your knowledge and skills.
Name: Varsity Tutors
Address: Variable
Phone Number: 855 905-8997
Link to website: https://www.varsitytutors.com/tutoring-buffalo
Why they are a good choice
Varsity tutors will send a tutor to your home or arrange to meet you almost anywhere in Buffalo you choose, making them a convenient choice for people looking to study for the LSAT on their own terms. You get a dedicated instructor that will give you personalized 1-on-1 coaching in the LSAT. Unfortunately, this method of study is prohibitively expensive for some, but it could be an option for you.
Name: Kaplan
Address: Buffalo Kaplan Center, UB Amherst Campus
Phone Number: 1-800-527-8378
Link to Website: https://www.kaptest.com/study/locations/lsat/buffalo/ny/
Why they are a good choice
Located in the nearby town of Amherst, a fifteen-minute drive to the northeast of the city, this LSAT prep course has 28 hours of face-to-face instruction and 3 hours of proctored LSAT examinations. You also get access to video content on demand to help you prepare in your own time, and a huge repository of historical LSATs to practice from.
The Best Law Schools near Buffalo New York
You can see a list of the best Universities in New York State here.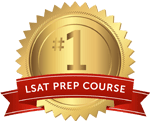 Get the #1-Rated LSAT Prep for free.
Try Risk Free
✓ No card required
✓ 1 minute setup