"I come from Des Moines. Somebody had to," wrote the famous travelogue and pop-science writer Bill Bryson. The Iowa-born author's slightly disparaging remark about his hometown is, thankfully, somewhat out of date, and America's famously "dull" city isn't so dull anymore. The last fifteen years has seen its downtown undergo a radical makeover, and it's now bursting with acclaimed restaurants, the offices of happening start-ups and the Des Moines Social Club, where you can take part in Shakespearen performances, aerial gymnastics and a lot more. This old insurance town has now got soul. Des Moines is also Iowa's most populous city and its capital and home to the famous Iowa State Fair. All told, there's a lot to do these days in Des Moines.
And this goes for lawyers, too. The city's crime rate hovers at a shade over 50 per 1,000 people. Only 7% of cities are safer than Iowa's capital, and as a result it's thirsty for as many capable lawyers it can get its hands on. It pays them well, too. The average Des Moines lawyer takes home $101,188 a year, more than enough to sample the brilliant life downtown has to offer. Des Moines is also home to Drake University Law School, which is one of the best programs in the country.
To become a lawyer and begin a long and successful career, the first obstacle is the LSAT. The legal profession's fearsome entry-level test is well known for its ability to trip up even the most gifted candidates. It tests analytical reasoning, the ability to comprehend complex and convoluted texts and the ability to produce excellent writing. It's also the number one thing that law schools take into consideration when deciding on who to admit into their courses. As such, getting a high LSAT score is the first step to getting into your desired school and becoming a great lawyer.
To score highly on the LSAT, being smart won't be enough. You need a good LSAT prep course that will prepare you for what you are going to face. By working hard on an LSAT prep course, even if your GPA isn't as high as you'd like, you'll be able to prove to the law school you want to enter that you have the diligence and talent to become a top lawyer.
LSAT prep courses come in two main varieties: online and in-person courses. Both will give you a very thorough grounding on how to pass the LSAT, but they'll do so in different ways. It can be tricky trying to figure out which LSAT course to take, so we've looked at the best LSAT courses in Des Moines so we can let you know which one to choose. Whether your course is online or in-person, we know from our years of experience that there's a few essentials that every LSAT course should have to be worth going for. They are:
Actual LSAT questions from years previous.
Detailed video explanations of the types of questions you'll receive.
A sliding scale for pricing.
A support system to help you with your prep even when you are not in class.
Online versus In-Person LSAT Classes
If you're deciding whether to take an online or an in-person LSAT course, we can help you figure it out. It's possible you may not have realized that you could do your LSAT prep course online, but you can, and indeed some experts think they're better than in-person courses.
In-person courses still have plenty going for them, though. Firstly, they're a traditional classroom experience. With an in-person course, you get to make friends with your classmates and have the fun of going on a shared journey together, perhaps swapping tips and tricks on the way on how to pass the exam. You'll get face time with your tutor too, and can ask them questions and get direct feedback on your progress as you complete the course. In-person courses often have a large physical library available to students as well, as they frequently (but not always) take place on university campuses or the course provider has the resources for you.
There are drawbacks, though. The first and most obvious one is the expense. In-person courses cost much more than online courses, due to the expense of needing a location to hold the class at. More worrying for some is the fixed schedule. As it takes place at certain times of the day, it may not be suitable for people with busy lives. If you miss a class for whatever reason, you'll have lost that content of the course as well, which can feel like money wasted.
Online courses overcome a lot of these issues. They are impressively cheap in comparison to in-person courses, allowing you to keep more money in preparation for attending law school. They also have a vast wealth of digital resources for you to access whenever you like, including–crucially–LSAT past papers that can be taken as many times as you like. By doing this, you give yourself a great chance to pass the exam come the actual day.
Due to the online nature of the course, you can take it from the comfort or your own home or wherever else you feel like you work best. You can also take them at a schedule that suits you, whether that be early morning or late at night. Finally, any good online course will allow you to contact and live-chat with your tutor and get answers on the specific parts of the LSAT you are having the most trouble with.
In the end, it's up to each individual what learning style suits them best. For some, the fixed structure and traditional methods of the classroom will work for them, while others will enjoy the freedom and flexibility an online course offers. Whichever course you take will help you pass the LSAT, so choose what is right for you.
Pros of an In-Person Course:
In-person resources such as teachers, books, and peers.
Structured system that goes at a specific pace, allowing you to focus on one thing at a time.
Take practice tests in a realistic environment.
Pros of an Online Course:
Make your own schedule.
Expansive list of readily available resources.
Less expensive than in-person.
Personalized problem solving.
Take as many practice tests as you want.
The Best Online LSAT Prep Courses in Des Moines, Iowa

LSATMax LSAT Prep Course
Your secret weapon for getting accepted to the law school of your choice, the LSATMax online LSAT prep course from TestMax, is guaranteed to raise your scores. For a reasonable one-time fee, you'll get instant access to a huge arsenal of tools to help you prepare for the exam on your own time. With countless five-star reviews across TrustPilot, Google Play, and the Apple App Store, LSATMax is clearly the best online LSAT course available.
What makes LSATMax the best online prep course for any pre-law student looking to max out their LSAT scores? First, because it's available on both web and mobile, you will be able to access your course materials at any time. Next, unlike many online courses that use practice questions written by so-called experts, LSATMax only uses actual questions that have appeared on the LSAT. Your membership gives you access to up to 9,000 questions.
There are three LSATMax course packages available. All three contain the full LSATMax course catalog with over 100 hours of video from instructors who have all scored in the 99th percentile on the LSAT themselves. You'll also have opportunities to get personalized help from our instructors via real-time chat, message boards and scheduled office hours Q&A sessions. All students can also access their sample questions using LSATMax's digital LSAT simulator for an authentic experience that replicates and gets you ready for the real LSAT.
Course Packages Available:
All LSATMax packages contain the full course catalog and a subscription to LSAT Prep Plus which gets you access to every LSAT practice exam available from the LSAC. You can choose between 3 flexible packages that give you access for the length of time you need to study for the LSAT.
LSATMax 60: This package gives you 60-day access to the full LSATMax course. It is great for students who have a shorter amount of time to study before their exam or who only need to raise their score a few points.
LSATMax 180: This 180 day access package is designed to fit the needs of most students by giving access to the course for longer than the average time spent studying for the exam.
LSATMax 365: This package is the best value for those who have a longer time frame to study for the exam or need to raise their score as much as possible.
No matter which package you choose, TestMax offers 0% financing for up to a full year through Affirm. Remember, the earlier you begin preparing for the LSAT, the higher your scores will be.
Pros:
Get instant access to flexible packages and pricing
Guaranteed to boost your LSAT score or your money back
Interactive instruction with real LSAT experts
Digital LSAT simulator for 100% realistic test experience
---

Alpha Score LSAT Prep
One of the few options for basic, affordable LSAT prep, Alpha Score offers a good selection of study materials for a reasonable price. There are over 50 hours of video lessons from instructors, each with at least 5 years of experience teaching LSAT prep courses. There is no live content, but you are able to ask questions to your instructor via messaging on the member's area of the website. Membership to the Alpha Score LSAT prep course lasts for 12 months before you need to renew to keep access.
Pros:
50+ online lessons and tutorials
Reasonably priced
Long-lasting access
Cons:
Only 10 official LSAT-licensed practice tests included
No live instruction is available
---

Blueprint LSAT Prep
Your monthly membership to Blueprint LSAT prep comes with access to some of the most entertaining LSAT prep video lessons available online. You can also use the interactive homework app to work on questions for LSAT practice exams. You'll also get a personalized lesson plan based on the date of your LSAT. The major drawback of the Blueprint online LSAT prep course is that there is a substantial monthly fee. Because there is a strong correlation between scores and how early you start studying, monthly memberships can get very costly. There is a discount offered for purchasing 6- or 12-month memberships in advance.
Pros:
Entertaining instructors
Interactive homework app
Cons:
Expensive monthly membership fee
---
The Best In-Person LSAT Prep Courses in Des Moines, Iowa
Name: Get Prepped
Address: 2507 University Ave, Des Moines, IA 50311
Phone Number: 1-800-321-7214
Link to website: https://www.getprepped.com/des-moines-lsat-prep-lsat-tutor/
Why they are a good choice
Get Prepped offers in-person LSAT courses that take place over one weekend, two or three weekends, and they also offer one-to-one tutoring. They operate this course out of Drake University, which is easily accessible and is one of the best law schools in the country, too. With a max class size of 12, you're bound to get the attention you need from the tutor. The class is also good value, as it crams many hours of tutelage into a small timeframe, which is very useful if you're otherwise busy. The three-weekend course consists of 36 hours of face-to-face teaching and proctored test time. You also get access to 20 hours of online material to continue your studies at home.
Name: Varsity Tutors
Address: Variable
Phone Number: 855-905-8997
Link to website: https://www.varsitytutors.com/tutoring-iowa
Why they are a good choice
Varsity Tutors are people who have done the LSAT exam and scored very well and now want to help the next generation of law students succeed. As a personalized tutoring service, they will meet you in a variety of locations, including in your own home. This type of learning is very expensive, but it could be right for you if you want in-person instruction but don't have the time to fit a traditional classroom experience into your schedule.
Name: Kaplan
Address: Iowa State University, Ames, IA 50010
Phone Number: 1-800-527-8378
Link to website: https://www.kaptest.com/study/locations/lsat/des-moines/ia/
Why they are a good choice
Although you'll have to drive 40 minutes to the north of Des Moines to attend this course, Kaplan offers an in-person live LSAT course at Iowa State University in Ames. It consists of 28 hours tuition and 3 proctored LSAT tests, as well as access to Kaplan's online library of resources.
The Best Law Schools near Des Moines, Iowa
You can look at all the top law schools in Iowa here.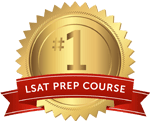 Get the #1-Rated LSAT Prep for free.
Try Risk Free
✓ No card required
✓ 1 minute setup