Boise, Idaho is the perfect place to live and work for anyone who wants a small-city feel in a not-so-small city. Though Boise has a population just under a quarter of a million, it has a surprising number of factors that make it punch above its weight. Idaho's political and cultural institutions are centered here, and the city has even been named the best place in the country for millennials to live, largely on the strength of its low cost of living, access to natural beauty like the Boise National Forest, and its hip yet unpretentious vibe.
On top of being a great place to live and work, the Boise area is also home to two great educational institutions that supply the city with its workforce of attorneys. The traditional choice for prospective law students in the area, the University of Idaho College of Law, is across the state but has been around for over 100 years and has an excellent reputation for staffing the businesses, government institutions, and courts of the area with capable professionals. Yet there's also an up-and-coming institution—the newly-accredited Concordia University School of Law, conveniently located in downtown Boise, which has quickly established a good reputation and is currently one of only three schools in the country that has a 100% bar passage rate.
But no matter which Idaho law school you attend, it will be a great start to your career. The state is lacking in attorneys, so work should be relatively easy to find. And it pays well—lawyers earn an average of $90,000 each year in Boise, which goes very far in the City of Trees.
Especially with the recent growth of Concordia's law school, there's no better time than now to start down a path towards a career in law in Boise. But before you even submit your application, you'll need to take the LSAT. You won't even be considered for admission without completing the test, and your chances of getting in will be hugely increased by doing well.
Though the test is by no means easy, it is possible to do very well with minimal stress if you take it seriously and prepare for it accordingly. The best way to do that is to enroll in a well-designed prep course that matches your learning style.
But this raises even more questions. There are a plethora of LSAT prep courses to choose from, and not all of them are created equal. So how do you choose?
To make the selection process easier on you, we've taken a look at every online and in-person LSAT prep course available in Boise. We've been working with LSAT preparation courses for years, and our experiences have shown us what makes an LSAT prep course fail or succeed. These courses come in many different styles, so it's important to weigh each of them to find one that fits your own unique preferences and learning style. The right choice of class depends on your own needs, but we recommend choosing one with all of the following criteria:
Actual LSAT questions from years previous.
Detailed video explanations of the types of questions you'll receive.
A sliding scale for pricing.
A support system to help you with your prep even when you are not in class.
Online vs In-Person LSAT Classes
No matter how excellent a course otherwise is, it won't be ideal for you if it doesn't fit your own preferred style of learning. The biggest consideration here is whether you prefer an in-person or online course format, so the first step of your decision-making process should be to figure this out.
Those who like the structure of a traditional classroom experience may be tempted by in-person courses. These do come with advantages, including peer-to-peer interaction and easy access to instruction and feedback.
There are, however, drawbacks of in-person classes. Not only will you have to find the time in your schedule not only to attend long classes but to get to them, but these courses often cost a lot more than their online counterparts.
On the whole, most experts now believe that online classes are typically a better option. These types of LSAT prep programs have grown by leaps and bounds in recent years. When they were first offered they often seemed only suitable for the most self-directed of learners. Nowadays, though, they supplement the self-guided access to practice tests and study materials that they offer with on-demand (and sometimes live) lectures that replicate the learning method of in-person classes. They even let you interact directly with instructors, normally through live chat sessions and email. These changes have made them the best of both worlds—with the added convenience of being able to study wherever you are, for a much more affordable price.
Unlike structured in-person classes, online LSAT prep courses tend to give you quite a bit more freedom. You'll likely have some scheduled proctored exams, but you'll normally be given access to a bunch of practice exams, on-demand lectures, and self-directed resources so that you can prepare yourself for the LSAT in your own way. You won't have quite as much direction as you would get in a classroom, but this flexibility allows you to work with your instructor to personalize your studying to target the areas of the LSAT that are most important to you.
It's possible to properly prepare for the LSAT through either style of course, but the online option makes more sense for most people. They're cheaper, they don't require you to travel, and you can work through them at your own pace in the comfort of your home. On top of that, the education you'll receive is often superior, too, and their methods actually more closely reflect actual test-taking conditions. The LSAT is no longer done on paper, and the new tablet-based test is quite similar to some of the in-house practice tests offered by online LSAT prep schools. This will make you more comfortable on test day, which can actually make a surprisingly large difference in your eventual score.
That being said, it's still important to choose your style of course based on how you learn best. Once you've reached an understanding of which aspects of an online or in-person course matter the most to you, the next step is to match these key factors to the pros of each method:
Pros of an In-Person Course:
In-person resources such as teachers, books, and peers.
Structured system that goes at a specific pace, allowing you to focus on one thing at a time.
Take practice tests in a realistic environment.
Pros of an Online Course:
Make your own schedule.
Expansive list of readily available resources.
Less expensive than in-person.
Personalized problem solving.
Take as many practice tests as you want.
The Best Online LSAT Prep Courses in Boise

LSATMax LSAT Prep Course
Your secret weapon for getting accepted to the law school of your choice, the LSATMax online LSAT prep course from TestMax, is guaranteed to raise your scores. For a reasonable one-time fee, you'll get instant access to a huge arsenal of tools to help you prepare for the exam on your own time. With countless five-star reviews across TrustPilot, Google Play, and the Apple App Store, LSATMax is clearly the best online LSAT course available.
What makes LSATMax the best online prep course for any pre-law student looking to max out their LSAT scores? First, because it's available on both web and mobile, you will be able to access your course materials at any time. Next, unlike many online courses that use practice questions written by so-called experts, LSATMax only uses actual questions that have appeared on the LSAT. Your membership gives you access to up to 9,000 questions.
There are three LSATMax course packages available. All three contain the full LSATMax course catalog with over 100 hours of video from instructors who have all scored in the 99th percentile on the LSAT themselves. You'll also have opportunities to get personalized help from our instructors via real-time chat, message boards and scheduled office hours Q&A sessions. All students can also access their sample questions using LSATMax's digital LSAT simulator for an authentic experience that replicates and gets you ready for the real LSAT.
Course Packages Available:
All LSATMax packages contain the full course catalog and a subscription to LSAT Prep Plus which gets you access to every LSAT practice exam available from the LSAC. You can choose between 3 flexible packages that give you access for the length of time you need to study for the LSAT.
LSATMax 60: This package gives you 60-day access to the full LSATMax course. It is great for students who have a shorter amount of time to study before their exam or who only need to raise their score a few points.
LSATMax 180: This 180 day access package is designed to fit the needs of most students by giving access to the course for longer than the average time spent studying for the exam.
LSATMax 365: This package is the best value for those who have a longer time frame to study for the exam or need to raise their score as much as possible.
No matter which package you choose, TestMax offers 0% financing for up to a full year through Affirm. Remember, the earlier you begin preparing for the LSAT, the higher your scores will be.
Pros:
Get instant access to flexible packages and pricing
Guaranteed to boost your LSAT score or your money back
Interactive instruction with real LSAT experts
Digital LSAT simulator for 100% realistic test experience
---

Velocity LSAT Prep
Founded by two friends who met in college, Velocity LSAT Prep promises to help students "kick the LSAT in the face." Behind the irreverent style is plenty of substance with in-depth explanations of over 9,000 authentic LSAT questions from previous tests. There is also a series of videos available that explain a wide variety of theoretical concepts that will appear on the test. Each membership lasts eight months. There's a lot of quality material in Velocity's LSAT online prep course, but the pricing is somewhat confusing. This is in part because the practice questions must be purchased separately, so costs can get out of hand pretty quickly.
Pros:
Explanations for thousands of authentic LSAT questions
Cons:
Only accessible for 8 months
You must purchase the practice questions separately
---

Manhattan Prep
https://www.manhattanprep.com/
Like most of the online LSAT prep courses in this list, Manhattan Prep has instructors with very impressive credentials. With over 20 highly qualified instructors to help you prepare for your LSAT, Manhattan Prep is focused on in-person test prep, but their "LSAT Interact" self-guided prep course is a viable option for students looking to prepare for the test on their own time. With over 60 hours of video lessons included, you'll also get access to lots of practice tests. There is also an option to upgrade your membership to include 1-on-1 tutoring.
Pros:
60+ hours of LSAT training from qualified instructors
Cons:
Does not track your performance on practice tests
Course enrollment lasts 6 months, but can be extended for a fee
---
The Best In-Person LSAT Prep Courses in Boise
Idaho Law and Justice Learning Center, 514 W. Jefferson Street, Boise, ID 83702
208-364-4592
Why they are a good choice
The University of Idaho offers an affordable, in-person course at their Boise learning center that is cleverly structured to allow students to prioritize and customize their studies to tackle the areas that they're weakest in. A pre-test identifies your weaknesses to yourself and your instructor, then you'll spend the majority of your twenty hours of lecture time shoring up those weaknesses. Through the course of the program, you'll receive two fully proctored exams, plus access to ten official LSATs to take whenever you want and a host of self-guided resources to study from.
Boise State University, 1910 University Drive, Boise, ID 83725
1-800-KAP-TEST
Why they are a good choice
Aside from the classes taught by the University of Idaho, Kaplan is the only other entity offering in-person LSAT prep course in the state of Idaho. From their convenient classroom located at the Boise State campus, Kaplan offers enrollees access to their top-of-the-line instructors and vast array of resources. Not only will you have the option to practice with any LSAT exam ever released, but you can also supplement your lectures with on-demand videos and a nearly unlimited supply of study materials.
The Best Law Schools Near Boise
1: Concordia University School of Law
2: University of Idaho College of Law
Looking for the best law schools in the state? Check out this list of the best law schools in Idaho.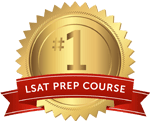 Get the #1-Rated LSAT Prep for free.
Try Risk Free
✓ No card required
✓ 1 minute setup