Though often directly compared to its twin city Minneapolis just to the west across the Mississippi River, Saint Paul has a lot going for it in its own right. It tends to be seen as a quieter, more traditional, more easy-going alternative to bustling Minneapolis, but in addition to being a safe, affordable place to live, it's not short of things to see or do. Saint Paul is home to the NHL's Minnesota Wild and a huge number of classy restaurants, making it a great place to play, and the fact that it's the corporate center of the Twin Cities—and the whole state of Minnesota—makes it a great place to work.
Educational opportunities are also available in Saint Paul, especially for those looking to dive into the field of law. Saint Paul has more institutions of higher education per capita than almost any other city in the country, and their list of excellent schools includes Mitchell Hamline School of law—a storied school that has been supplying Minnesota and the rest of the country with capable lawyers for over a century.
To add to your options, the University of Minnesota and the University of Saint Thomas also have law schools just across the river. So no matter which you choose, the Saint Paul area is a perfect place to jump-start your legal career. Each of the three law schools in the Twin Cities has first-year employment rates of over 90%—so you should be able to get close to the $90,000 yearly average salary that Saint Paul attorneys earn each year fairly quickly.
But before you attend law school and start to work as a lawyer, you'll need to gain admission. And before you do that, you'll need to nail the LSAT. The law schools near Saint Paul aren't particularly selective, but you'll still need an impressive score on the LSAT to secure your place.
The LSAT is notoriously difficult and stressful, but it's by no means impossible. With proper preparation, you can gain the skills, knowledge, and experience required to knock it out of the park. With so much to master, the best way to do that is to enroll in an online or in-person prep course.
But this isn't as simple as it sounds. There are so many prep courses around that it's hard to separate the good from the bad. So how do you choose?
To give you some assistance with the selection process, we've examined every available online and in-person LSAT prep course in and around Saint Paul. We've built an expert knowledge of all aspects of LSAT preparation over the past several years, and we've learned what a course needs to help you succeed. LSAT prep courses come in many different formats, so it's important to understand what each offers then match these criteria to your own learning style. There's no absolute best course for everyone, but we recommend choosing an LSAT prep course with all of the following:
Actual LSAT questions from years previous.
Detailed video explanations of the types of questions you'll receive.
A sliding scale for pricing.
A support system to help you with your prep even when you are not in class.
Online vs In-Person LSAT Classes
No course, no matter how highly touted, will be the best fit for you if it doesn't match what you need. For this reason, the most important step is to understand whether you're going to choose an online or an in-person course structure. Both styles have their own advantages and disadvantages that are even greater than the differences between individual courses within each category, so there's no more important decision for you to make throughout the whole selection process.
If you're a fan of learning in a structured, traditional environment, you may want to opt for an in-person LSAT prep course. These options will place you in a classroom of your peers and an instructor, so you'll have easy access to support and feedback throughout your studies.
But they're not perfect for everyone. The communal lectures won't be targeted to the areas that you need to study most, so some of the material might not help as much as it could, and you'll be forced to match a fixed schedule of lectures that may not work well with your own life. They also tend to be quite a bit more expensive than online prep classes.
In recent years, commonly-held opinion has suggested that online LSAT preparation normally works better for most students. Though in their early days they were little more than a collection of resources for self-guided study, they're now comprehensive programs for success in their own right. On top of access to a huge library of digital texts, on-demand lectures, and practice questions, you'll now have close to the same level of access to instructor support as you would with an in-person class. This is achieved through email and chat programs, rather than face-to-face, but you still get the personalized attention you need. They're also incredibly convenient and affordable, so you can study wherever and whenever you want without breaking the bank.
Unlike structured in-person classes, online LSAT prep courses tend to give you quite a bit more freedom. You'll likely have some scheduled proctored exams, but you'll normally be given access to a bunch of practice exams, on-demand lectures, and self-directed resources so that you can prepare yourself for the LSAT in your own way. You won't have quite as much direction as you would get in a classroom, but this flexibility allows you to work with your instructor to personalize your studying to target the areas of the LSAT that are most important to you.
Again, although neither option is objectively superior, online classes work better for most people. On top of the fact that they replicate or exceed the educational experience of in-person courses, they're affordable, convenient, and often come with access to even more resources than traditional methods. They're more practical, too—most online courses offer practice tests that nearly mirror the new tablet-based test-day experience of the real official LSAT.
That being said, the most important factor is still to choose a class that meets your own needs. Once you've reached an understanding of which aspect of each course type you care about, the next step is to match these features to the pros of each method:
Pros of an In-Person Course:
In-person resources such as teachers, books, and peers.
Structured system that goes at a specific pace, allowing you to focus on one thing at a time.
Take practice tests in a realistic environment.
Pros of an Online Course:
Make your own schedule.
Expansive list of readily available resources.
Less expensive than in-person.
Personalized problem solving.
Take as many practice tests as you want.
The Best Online LSAT Prep Courses in Saint Paul

LSATMax LSAT Prep Course
Your secret weapon for getting accepted to the law school of your choice, the LSATMax online LSAT prep course from TestMax, is guaranteed to raise your scores. For a reasonable one-time fee, you'll get instant access to a huge arsenal of tools to help you prepare for the exam on your own time. With countless five-star reviews across TrustPilot, Google Play, and the Apple App Store, LSATMax is clearly the best online LSAT course available.
What makes LSATMax the best online prep course for any pre-law student looking to max out their LSAT scores? First, because it's available on both web and mobile, you will be able to access your course materials at any time. Next, unlike many online courses that use practice questions written by so-called experts, LSATMax only uses actual questions that have appeared on the LSAT. Your membership gives you access to up to 9,000 questions.
There are three LSATMax course packages available. All three contain the full LSATMax course catalog with over 100 hours of video from instructors who have all scored in the 99th percentile on the LSAT themselves. You'll also have opportunities to get personalized help from our instructors via real-time chat, message boards and scheduled office hours Q&A sessions. All students can also access their sample questions using LSATMax's digital LSAT simulator for an authentic experience that replicates and gets you ready for the real LSAT.
Course Packages Available:
All LSATMax packages contain the full course catalog and a subscription to LSAT Prep Plus which gets you access to every LSAT practice exam available from the LSAC. You can choose between 3 flexible packages that give you access for the length of time you need to study for the LSAT.
LSATMax 60: This package gives you 60-day access to the full LSATMax course. It is great for students who have a shorter amount of time to study before their exam or who only need to raise their score a few points.
LSATMax 180: This 180 day access package is designed to fit the needs of most students by giving access to the course for longer than the average time spent studying for the exam.
LSATMax 365: This package is the best value for those who have a longer time frame to study for the exam or need to raise their score as much as possible.
No matter which package you choose, TestMax offers 0% financing for up to a full year through Affirm. Remember, the earlier you begin preparing for the LSAT, the higher your scores will be.
Pros:
Get instant access to flexible packages and pricing
Guaranteed to boost your LSAT score or your money back
Interactive instruction with real LSAT experts
Digital LSAT simulator for 100% realistic test experience
---

Blueprint LSAT Prep
Your monthly membership to Blueprint LSAT prep comes with access to some of the most entertaining LSAT prep video lessons available online. You can also use the interactive homework app to work on questions for LSAT practice exams. You'll also get a personalized lesson plan based on the date of your LSAT. The major drawback of the Blueprint online LSAT prep course is that there is a substantial monthly fee. Because there is a strong correlation between scores and how early you start studying, monthly memberships can get very costly. There is a discount offered for purchasing 6- or 12-month memberships in advance.
Pros:
Entertaining instructors
Interactive homework app
Cons:
Expensive monthly membership fee
---

Alpha Score LSAT Prep
One of the few options for basic, affordable LSAT prep, Alpha Score offers a good selection of study materials for a reasonable price. There are over 50 hours of video lessons from instructors, each with at least 5 years of experience teaching LSAT prep courses. There is no live content, but you are able to ask questions to your instructor via messaging on the member's area of the website. Membership to the Alpha Score LSAT prep course lasts for 12 months before you need to renew to keep access.
Pros:
50+ online lessons and tutorials
Reasonably priced
Long-lasting access
Cons:
Only 10 official LSAT-licensed practice tests included
No live instruction is available
---
The Best In-Person LSAT Prep Courses in Saint Paul
Elmscott & Haxeleigh LSAT Preparation
Locations throughout St. Paul, MN
1-888-342-9353
Elmscott & Haxeleigh, an institution that offers prep classes for a variety of exams, holds an excellent LSAT prep course in Saint Paul. The location of their classes moves between colleges, libraries, and classrooms around the city, and the courses are split into sections that focus on each skill tested in the LSAT. In addition to the lectures, students will have access to thirty official practice tests and 3,500 real questions from past LSATs. The course even includes a guided creation of a writing sample that can be used for law school admissions.
Walter F. Mondale Hall, 229 19th Avenue South, Minneapolis, MN 55455
The University of Minnesota, just across the Mississippi River in Minneapolis, offers an incredible free LSAT prep program—with the catch that it's only available to current students and recent graduates of any university. The program is taught in part by law faculty at the school and in part by Princeton Review instructors, which allows it to focus on theoretical knowledge and test-taking strategy in equal parts. Students of this course will have access to the law faculty at Walter Mondale Law School and the study resources of the campus library.
3 Morrill Hall, 100 Church St. S.E., Minneapolis, MN 55455
(800) 696-5728
Why they are a good choice
TestMasters hosts an LSAT prep course at the University of Minnesota campus that sets itself apart from the rest with its excellent curriculum and instructors. The course materials were designed by Robin Singh, who has earned the most perfect LSAT scores in the history of the test, and delivered only by instructors who earned a spot no lower than the 98th percentile on an official LSAT. This excellent lecturing is compounded by access to every single historical LSAT question even given, as well as the option to take up to twenty full-length practice tests.
The Best Law Schools Near Saint Paul
1: University of Minnesota School of Law
2: University of St. Thomas School of Law
3: Mitchell Hamline School of Law
Looking for the best law schools in the state? Check out this list of the best law schools in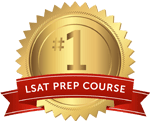 Get the #1-Rated LSAT Prep for free.
Try Risk Free ✓ No card required ✓ 1 minute setup