Though often overshadowed by New Orleans, Baton Rouge is the capital of Louisiana and a city worth living, working, and studying in. This historical shipping port now has a wide variety of industries that call it home, including many large industrial, petrochemical, and technology firms, and its low cost of living, nearby natural beauty, and many cultural institutions make it a great place to live.
This town on the Mississippi River is home to two great educational institutions that provide the city, state, and country with excellent attornies, but there's still a great demand for capable legal workers. The average lawyer working in the city earns about $90,000 each year, and even higher rates are achievable for those working at large firms or the corporate offices of many of the region's oil and gas companies.
There's no better time and place to start down your road towards a legal career than right now in Baton Rouge. Two of the best law schools in the state are right here in the city, and Lousiana State University's law school is one of the best value in the country, having ranked twelfth on a list of the best deals in legal education in 2019. On top of that, a bit over an hour down the road in New Orleans you'll find law schools at Tulane and Loyola, both of which have excellent reputations for training highly-skilled lawyers.
But before you even attempt to gain entry to one of these excellent institutions, there are a few steps you'll need to take. No law school will even consider you for admission without having first successfully completed the LSAT, and to get into a school as good as those available near Baton Rouge you'll need to do very well. Though it can be a difficult and stressful test, with proper preparation you can improve your chances of reaching your potential and earning your best possible score.
To ensure your best chance at success, law students and attorneys alike nearly universally recommend enrolling in an LSAT prep course. If you prepare properly and take the test seriously, getting an excellent LSAT score is achievable. But this raises another question.
There are so many LSAT prep courses out there, and not all of them are worth taking. So how do you separate the good from the bad?
To make the selection process easier on you, we've taken a look at every online and in-person LSAT prep course available in Baton Rouge. These courses come in many different styles, so it's important to weigh each of them to find one that fits your own unique preferences and learning style. Which type of class this is will depend on your own needs, but we recommend choosing one with all of the following criteria:
Actual LSAT questions from years previous.
Detailed video explanations of the types of questions you'll receive.
A sliding scale for pricing.
A support system to help you with your prep even when you are not in class.
Online vs In-Person LSAT Classes
Even the best LSAT class won't be the right one for you if it doesn't fit your own unique learning style, so the first choice you'll need to make is whether you'd like to study in person or online. If you prefer the classroom setting, contact with your peers, and direct face-to-face contact with an instructor, you may be drawn to an in-person course. These classes tend to have excellent instructors and large libraries of resources, but they're often exceedingly expensive—and can be difficult to get to on a daily basis if you've got a full schedule.
Despite these advantages, many experts now say that online classes are typically a better option, especially now that online classes have improved so much. In earlier years they couldn't compare to in-person courses, but many of them have since resolved the problems that held them back in the past. Your online resources will often be even greater than those that you would have access to in-person, and you can even interact with and seek feedback from your instructors through email or live chats.
Unlike traditional in-person classes, the online alternative allows students to choose their own pace, for the most part. There may be scheduled exams and even some live lectures, but for the most part you'll be given access to a test bank, on-demand lectures, and self-directed resources so that you can prepare yourself for the LSAT in your own way. You won't have the structure that being in a classroom brings, but you'll instead be able to work with your instructor to personalize your own path towards LSAT success.
A dedicated student will be able to pass the LSAT using either method, but for most people online courses are the better bet. You won't have to worry about traveling or making time for each class, and you'll save a lot of money. But on top of that, the education itself is often of a higher quality, and is more representative of actual testing conditions. The LSAT has recently switched from pen and paper to a tablet-based format, which is actually more closely mirrored by the practice tests that are common among online courses.
That being said, the most important thing to keep in mind is to match your course selection to your style of learning. Once you've reflected on what aspects of an online or in-person course matter the most to you, compare your own preferred learning style to these pros of each method:
Pros of an In-Person Course:
In-person resources such as teachers, books, and peers.
Structured system that goes at a specific pace, allowing you to focus on one thing at a time.
Take practice tests in a realistic environment.
Pros of an Online Course:
Make your own schedule.
Expansive list of readily available resources.
Less expensive than in-person.
Personalized problem solving.
Take as many practice tests as you want.
The Best Online LSAT Prep Courses in Baton Rouge

LSATMax LSAT Prep Course
Your secret weapon for getting accepted to the law school of your choice, the LSATMax online LSAT prep course from TestMax, is guaranteed to raise your scores. For a reasonable one-time fee, you'll get instant access to a huge arsenal of tools to help you prepare for the exam on your own time. With countless five-star reviews across TrustPilot, Google Play, and the Apple App Store, LSATMax is clearly the best online LSAT course available.
What makes LSATMax the best online prep course for any pre-law student looking to max out their LSAT scores? First, because it's available on both web and mobile, you will be able to access your course materials at any time. Next, unlike many online courses that use practice questions written by so-called experts, LSATMax only uses actual questions that have appeared on the LSAT. Your membership gives you access to up to 9,000 questions.
There are three LSATMax course packages available. All three contain the full LSATMax course catalog with over 100 hours of video from instructors who have all scored in the 99th percentile on the LSAT themselves. You'll also have opportunities to get personalized help from our instructors via real-time chat, message boards and scheduled office hours Q&A sessions. All students can also access their sample questions using LSATMax's digital LSAT simulator for an authentic experience that replicates and gets you ready for the real LSAT.
Course Packages Available:
All LSATMax packages contain the full course catalog and a subscription to LSAT Prep Plus which gets you access to every LSAT practice exam available from the LSAC. You can choose between 3 flexible packages that give you access for the length of time you need to study for the LSAT.
LSATMax 60: This package gives you 60-day access to the full LSATMax course. It is great for students who have a shorter amount of time to study before their exam or who only need to raise their score a few points.
LSATMax 180: This 180 day access package is designed to fit the needs of most students by giving access to the course for longer than the average time spent studying for the exam.
LSATMax 365: This package is the best value for those who have a longer time frame to study for the exam or need to raise their score as much as possible.
No matter which package you choose, TestMax offers 0% financing for up to a full year through Affirm. Remember, the earlier you begin preparing for the LSAT, the higher your scores will be.
Pros:
Get instant access to flexible packages and pricing
Guaranteed to boost your LSAT score or your money back
Interactive instruction with real LSAT experts
Digital LSAT simulator for 100% realistic test experience
---

Law School Admission Council Official LSAT Prep
https://www.lsac.org/lsat/prep
The Law School Admission Council (LSAC) is the organization that administers the actual LSAT, so their official prep course is definitely worth looking at. While this is one of the least expensive LSAT prep products available, there are also some large omissions. First, the LSAC only uses practice tests for their online platform, not authentic LSAT questions from past tests. Second, while access to the real test interface is a nice touch, there is little actual instruction in this package. Due to the low price and these missing pieces, this service is best used as a supplement to your study rather than your primary prep course.
Pros:
Uses the real LSAT test interface
Low price
Cons:
Just the practice tests, so no instruction is included
Practice questions aren't taken from real LSATs
---
The Princeton Review LSAT Prep 165+
https://www.princetonreview.com/grad/lsat-honors-course
The only online LSAT Prep course that claims to guarantee a specific score, the Princeton Review has a course called 165+ that promises a score of 165 or higher on your next LSAT test attempt after completing the course. This may seem hard to believe at first, and upon looking into it further, you will find that it only applies to students who have scored higher than 158 on a previous official LSAT test or on the first required practice test. While this can still be useful to improve your scores the second time around, it's nowhere near as impressive as it sounds.
Pros:
Over 80 hours of video instruction by LSAT experts
Online drills with explanations
Cons:
Misleading score guarantee
Very expensive
---
The Best In-Person LSAT Prep Courses in Baton Rouge
Louisiana State University, 1 East Campus Drive, Baton Rouge, LA 70803
1-800-6965728
Why they are a good choice
TestMasters offers an LSAT prep course at LSU in Baton Rouge that differentiates itself from the competition with the quality of its curriculum and its instructors. The path to success that TestMasters will take you on was created by Robin Singh, who holds the world record for most perfect LSAT scores with twelve, and implemented only by instructors who scored in the 98th percentile or higher on an officially-proctored LSAT. You'll also be able to take every single historical LSAT question whenever you choose, on top of sitting as many as twenty full-length practice exams.
3930 Burbank Drive, Southgate Village 1, Baton Rouge, LA 70820
1-800-2REVIEW
Why they are a good choice
The Princeton Review offers several different tiers of in-person courses at their educational facility in Baton Rouge. Their basic classroom program includes thirty hours of live lectures plus four full-length proctored exams aimed at getting you the knowledge and testing skills that you'll need come the day of your real LSAT. On top of that, students who want a bit of extra instruction can check out over 150 hours of on-demand supplementary lectures. For those looking for a bit of extra insurance, they even offer a score guarantee that will entitle you to a full refund if your score is below the 90th percentile.
Louisiana State University, 1 East Campus Drive, Baton Rouge, LA 70803
(713) 360-3169
Why they are a good choice
Kaplan is one of the oldest LSAT prep institutions in the country, and you can use that history to your advantage with their in-person LSAT prep course in Baton Rouge. On top of access to every single LSAT exam ever released, your tuition will also give you access to hundreds of hours of live and on-demand lectures. Classes meet twice a week for a month right on the LSU campus, and are taught by experienced instructors who scored well on their own LSAT.
The Best Law Schools Near Baton Rouge
1: Louisiana State University Paul M. Hebert Law Center
2: Southern University Law Center
3: Loyola University College of Law
4: Tulane Law School
Looking for the best law schools in the state? Check out this list of the best law schools in Louisiana.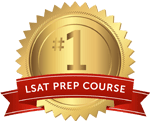 Get the #1-Rated LSAT Prep for free.
Try Risk Free
✓ No card required
✓ 1 minute setup