Irving is a fast-growing city with a burgeoning economy that is situated just to the northwest of big brother Dallas and southeast of Fort Worth. A part of Dallas's inner suburban ring, Irving is at the center of the Texas lifestyle. Therefore, expect the great outdoors, fantastic beer and fanatical sports fans if you're planning to spend any time in this city.
Irving is often cited as one of the best places to live in Texas, with the gorgeous Grapevine Lake where you can go fishing, and the ability to watch a horse race at Lone Star Park. Irving is especially great if you love golf, as you can enjoy the brilliant courses at Las Colinas. Sandwiched between two large cities, it's quieter but still able to readily access the big-city charms of either one. In itself, it's not the largest city, with just over 200,000 inhabitants, but it is wonderfully multicultural, with a large ethnic diversity making up its populace.
Living or studying as a lawyer in Irving, Texas is certainly rewarding too. The fact that only 13% of cities in America have a higher crime rate means you'll have plenty to do and lots of experience to gain, and you'll get highly remunerated for it. An average salary for an attorney in the Dallas-Irving-Fort Worth area is $111,022, and with the economy continuing to grow, there are plenty of opportunities for any aspiring lawyer.
To get to that point, though, first you're going to need to pass the LSAT. This is the first milestone to pass in any lawyer's career. The LSAT is the legal profession's entry-test, and the score it gives you (out of 180) will be the score that law schools primarily use when deciding if they want to take you into their program. Therefore, to have a successful career as a lawyer, the higher the LSAT score, the better your chances are.
But how do you get a high LSAT score? Current lawyers, law students and university admissions officers all recommend taking a high-quality LSAT prep course. These courses allow you to familiarize yourself with this tricky exam and give you all the grounding you need to make the best account of yourself and get into the law school of your choice.
These days, LSAT courses can be taken in-person or online. This article will go through all of the best ones available in Irving. Both types of courses have their merits, and we'll be discussing those shortly. Yet there are some basic ingredients that any valuable LSAT course will certainly have that shouldn't be ignored. They are:
Actual LSAT questions from years previous.
Detailed video explanations of the types of questions you'll receive.
A sliding scale for pricing.
A support system to help you with your prep even when you are not in class.
Online vs In-Person LSAT Classes
In-person LSAT prep courses are the time-honored way of studying for your LSAT. Structured like a traditional classroom course, they are held on-site with an instructor taking you through the course step by step. These courses are great if you like to learn the old-fashioned way. One of the best aspects of these courses is the chance to make connections with your peers. By being a part of a class with other hopeful law students, you will make friends, learn tips and tricks and perhaps have a shared sense of accomplishment as you tackle the course together. In-person courses also usually have a vast library of physical resources you can access.
However, the case against them is rising. There are a few core reasons for this. The first is the expense of in-person courses. They are much more expensive than their online counterparts. That expense is only added too by the necessity of needing to travel to the course for each class, which not only costs money but also takes time. The schedule is also fixed, meaning that if you need to skip a class, then that part of the course is just lost to you. It also might be difficult to arrange your personal life around the course times that are set, as they are inflexible.
On an educational front, you may find that the course is moving too fast or too slow, as the tutor is trying to fit in all the demands of the class, and you're not able to focus on the part of the course that you're most interested in practicing. Finally, although this is rare, the tutor might not be very good, or they might clash with your learning style, which could mean you don't learn as much as you'd like to.
Online courses manage to avoid many of these common problems. Firstly they are cheaper than in-person courses, an advantage which can never be understated. What's more, with the wonders of modern technology, online courses are a lot more personalized than they once were, with tutors that can connect through live chat with you and help you tackle the part of the LSAT prep course you're struggling with in particular.
Also, for many people, remote studying is not only more natural but also necessary, as it helps them juggle the demands of work and family life alongside their studies. Being able to access an online course's library of resources wherever and whenever they like means they can learn at times that suit them and get answers whenever they need them.
Another interesting side-benefit is that the actual LSAT exam is now taken on a tablets. By doing an online course you can get a more authentic idea of what the exam is actually like by taking one of the many, many past tests that'll be included in any online course, which usually can be taken as many times as you like.
All that said, though, you have to take into account your own learning style and what type of course you genuinely believe you'll get the most out of. In-person courses click with some people and not with others. Conversely, plenty of people love what online courses offer, while others find it hard to motivate themselves enough to work this way. Think carefully about what's best for you, and make the decision on that basis.
Pros of an In-Person Course:
In-person resources such as teachers, books, and peers.
Structured system that goes at a specific pace, allowing you to focus on one thing at a time.
Take practice tests in a realistic environment.
Pros of an Online Course:
Make your own schedule.
Expansive list of readily available resources.
Less expensive than in-person.
Personalized problem solving.
Take as many practice tests as you want.
The Best Online LSAT Prep Courses in Irving, Texas

LSATMax LSAT Prep Course
Your secret weapon for getting accepted to the law school of your choice, the LSATMax online LSAT prep course from TestMax, is guaranteed to raise your scores. For a reasonable one-time fee, you'll get instant access to a huge arsenal of tools to help you prepare for the exam on your own time. With countless five-star reviews across TrustPilot, Google Play, and the Apple App Store, LSATMax is clearly the best online LSAT course available.
What makes LSATMax the best online prep course for any pre-law student looking to max out their LSAT scores? First, because it's available on both web and mobile, you will be able to access your course materials at any time. Next, unlike many online courses that use practice questions written by so-called experts, LSATMax only uses actual questions that have appeared on the LSAT. Your membership gives you access to up to 9,000 questions.
There are three LSATMax course packages available. All three contain the full LSATMax course catalog with over 100 hours of video from instructors who have all scored in the 99th percentile on the LSAT themselves. You'll also have opportunities to get personalized help from our instructors via real-time chat, message boards and scheduled office hours Q&A sessions. All students can also access their sample questions using LSATMax's digital LSAT simulator for an authentic experience that replicates and gets you ready for the real LSAT.
Course Packages Available:
All LSATMax packages contain the full course catalog and a subscription to LSAT Prep Plus which gets you access to every LSAT practice exam available from the LSAC. You can choose between 3 flexible packages that give you access for the length of time you need to study for the LSAT.
LSATMax 60: This package gives you 60-day access to the full LSATMax course. It is great for students who have a shorter amount of time to study before their exam or who only need to raise their score a few points.
LSATMax 180: This 180 day access package is designed to fit the needs of most students by giving access to the course for longer than the average time spent studying for the exam.
LSATMax 365: This package is the best value for those who have a longer time frame to study for the exam or need to raise their score as much as possible.
No matter which package you choose, TestMax offers 0% financing for up to a full year through Affirm. Remember, the earlier you begin preparing for the LSAT, the higher your scores will be.
Pros:
Get instant access to flexible packages and pricing
Guaranteed to boost your LSAT score or your money back
Interactive instruction with real LSAT experts
Digital LSAT simulator for 100% realistic test experience
---

Alpha Score LSAT Prep
One of the few options for basic, affordable LSAT prep, Alpha Score offers a good selection of study materials for a reasonable price. There are over 50 hours of video lessons from instructors, each with at least 5 years of experience teaching LSAT prep courses. There is no live content, but you are able to ask questions to your instructor via messaging on the member's area of the website. Membership to the Alpha Score LSAT prep course lasts for 12 months before you need to renew to keep access.
Pros:
50+ online lessons and tutorials
Reasonably priced
Long-lasting access
Cons:
Only 10 official LSAT-licensed practice tests included
No live instruction is available
---
The Princeton Review LSAT Prep 165+
https://www.princetonreview.com/grad/lsat-honors-course
The only online LSAT Prep course that claims to guarantee a specific score, the Princeton Review has a course called 165+ that promises a score of 165 or higher on your next LSAT test attempt after completing the course. This may seem hard to believe at first, and upon looking into it further, you will find that it only applies to students who have scored higher than 158 on a previous official LSAT test or on the first required practice test. While this can still be useful to improve your scores the second time around, it's nowhere near as impressive as it sounds.
Pros:
Over 80 hours of video instruction by LSAT experts
Online drills with explanations
Cons:
Misleading score guarantee
Very expensive
---
The Best In-Person LSAT Prep Courses in Irving, Texas
Name: Manhattan Review
Address: Dallas Teaching Center at the Sheraton, 400 North Olive Street, Dallas, TX 75201
Phone Number: 1-800-246-6400
Link to website: https://www.manhattanreview.com/dallas-lsat-prep-courses/
Why they are a good choice
If you live in Irving, you're going to have to drive 15 minutes to Dallas for your in-person LSAT course. This course from Manhattan Review features 28 in-person teaching hours spread across 8 sessions. Manhattan Review is an excellent provider of LSAT courses and they focus on the logic aspects of the exam, which they feel translate to all areas that are tested and are the key to doing well.
Name: Manhattan Elite Prep
Address: Sheraton Dallas Hotel, 400 N Olive St, Dallas, TX 75201
Phone Number 1-646-873-6656
Link to Website: https://www.manhattaneliteprep.com/lsat-dallas-prep-course-class/
Why they are a good choice
Also situated at the Dallas teaching center, Manhattan Elite Prep offers 28 hours of preparation spread over 8 weekends. As part of their in-person course, you also get 50+ hours of digital tutoring which you can use to do extra preparation. They also offer email support so that learning doesn't stop even when class is over, allowing you to continue to get the support you need.
Name: Metroplex LSAT Prep
Address: 4925 Greenville Ave, Dallas, TX 75206
Phone Number 817-212-9041
Link: https://www.metroplexlsatprep.com/
Why they are a good choice
A smaller LSAT-prep provider than some of the big hitters, Metroplex is located in the north of Dallas and is a 25-minute drive from the center of Irving. It's a one-on-one service that starts with a $180 consultation session to identify your weaknesses so that you can be offered tailored support for your LSAT needs.
The Best Law Schools Near Irving, Texas
You can find a complete list of the best schools in the state here.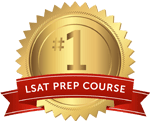 Get the #1-Rated LSAT Prep for free.
Try Risk Free
✓ No card required
✓ 1 minute setup