St. Petersburg is a city in the Tampa Bay area of Florida. It is the fifth-largest city in Florida and second-largest in the Tampa Bay area. Those looking to study law in St. Petersburg will find a wealth of sunshine and a young feel to the city. In fact, St. Petersburg holds the Guinness World Record for most consecutive days with sunshine, coming in at nearly two straight years! This might not be so surprising considering that St. Petersburg is sunny on average 361 days a year. There's a good reason it is nicknamed "The Sunshine City."
There's an interesting story behind the name, too. The name is a result of a coin toss between its two founders. Peter Demens, from St. Petersburg in Russia, won the coin toss, while John C. Williams, from Detroit, lost. As a consolation prize, Williams got to name the first hotel in the city, the Detroit Hotel. These days, St. Petersburg is known for the arts and is becoming an increasingly younger city. Those going straight from undergrad to law school might find this especially attractive. Those wanting to practice law here will find it interesting as well for a couple of reasons. The crime rate is pretty high, putting lawyers in high demand. That demand pays off; the average salary of a lawyer in St. Petersburg is around $80,000 per year.
Under the sun and among the arts in St. Petersburg is Stetson University. Stetson University has a fine law school that is somewhat of a hidden treasure. This does mean that you won't be blown away by its national ranking, but it is accredited by the American Bar Association. It isn't the most difficult law school to get into, but that doesn't mean that it is easy. The acceptance rate for the Stetson University College of Law hovers around 50% which means it is still a competitive program. You'll need to have a history of strong academic performance and you will also need to score well on the law school admission test, also known as the LSAT. The LSAT is known for its difficulty and also the stress that it induces in aspiring law students. The best way to mitigate this stress is to go into the exam with a head full of confidence and an executable strategy. The best way to acquire said confidence and strategy is focused on studying and an appropriate LSAT prep course.
With the amount of stress that already exists surrounding the prospect of taking the LSAT, the idea of having to find the right LSAT prep course for you can be an unwanted chore. The importance of finding the right course is only exacerbated by the importance of the test, which is most likely the most consequential exam you have taken so far in your academic career. Not only that, but when you consider how much is available, it can be hard to know where to even begin looking, to the point where the task is downright daunting. There will be a lot of things you need to consider when picking an LSAT prep course, and in this article, we will go over some of those factors. Using the information learned here, you should be able to more easily make a decision about which LSAT prep course is right for you. Before we go any further into details, there are some things that we think of as necessities on LSAT prep courses. Those things are:
Actual LSAT questions from years previous.
Detailed video/in-person explanations of the types of questions you'll receive.
A sliding scale for pricing.
A support system to help you with your prep even when you are not in class.
Online vs In-Person LSAT Prep Courses
When choosing the right LSAT prep course, there will be a lot of factors that come into play. One of the first things you should consider is also one of the most important, and that would be where you are taking your LSAT prep course. Considering the amount of time that goes into LSAT prep, you will want to make sure that you are comfortable in the venue in which you use to study. The common assumption would be that these courses are most effective when held in a classroom, surrounded by peers and having access to an instructor. However, when it comes to resources and support, online courses offer every bit as much of an opportunity to go into the LSAT fully prepared as in-person classes do. There are differences between the two. Let's take a look at those now.
Those who prefer the classroom setting will certainly feel at home at an in-person LSAT prep course. These courses typically last for two months and meet once or twice a week during that time. With this option, you will be placed in a classroom with a group of fellow peers, which is not only fun but also useful as you can discuss the exam with them. You will also be placed with an instructor who is well versed in the LSAT, or has scored very high on the exam. These classes are typically limited to 12 or fewer students, so you won't have to worry about getting lost in the shuffle. In-person classes commonly offer support away from the classroom as well in the form of video lessons or correspondence with an instructor via email. If you decide to go this route, you will want to make sure that you are fully committed to attending all the classes and taking your studies seriously, because there are downsides to in-person courses. The scheduling is rigid and the price is steep. When you look at how much online LSAT prep courses are able to offer, it's hard to make the case for in-person courses anymore.
Online courses, on the other hand, offer tons of flexibility, making them great for a wide swath of people. Those with schedules that are already really busy or those who prefer to do things on their own time will be drawn to online LSAT prep courses for that reason. Because these courses are taught mostly through video instruction, you can take them whenever and wherever you like. Those who prefer learning at their own pace will find this especially attractive, as you never have to worry about not being able to keep up with the pace of the course, or finding yourself way in advance of the class as a whole. As for support, most online courses offer that through email correspondence. Not only are these courses significantly more flexible, but they're much less expensive.
Whether you choose online or in-person, you will want to make sure that the LSAT prep course that you are taking offers practice exams. In most courses, these practice exams will be actual LSATs from previous years. This will give you an authentic test-taking experience while allowing you to pinpoint your weaknesses. Some courses have these exams at intervals throughout the course, while others give you a stack of exams to take when you please.
Pros of an In-Person Course:
In-person resources such as teachers, books, and peers.
A structured system that goes at a specific pace, allowing you to focus on one thing at a time.
Take practice tests in a realistic environment.
Pros of an Online Course:
Make your own schedule.
An expansive list of readily available resources.
Less expensive than In-Person.
Personalized problem-solving.
Take as many practice tests as you want.
Best Online LSAT Prep Courses in St. Petersburg

LSATMax LSAT Prep Course
Your secret weapon for getting accepted to the law school of your choice, the LSATMax online LSAT prep course from TestMax, is guaranteed to raise your scores. For a reasonable one-time fee, you'll get instant access to a huge arsenal of tools to help you prepare for the exam on your own time. With countless five-star reviews across TrustPilot, Google Play, and the Apple App Store, LSATMax is clearly the best online LSAT course available.
What makes LSATMax the best online prep course for any pre-law student looking to max out their LSAT scores? First, because it's available on both web and mobile, you will be able to access your course materials at any time. Next, unlike many online courses that use practice questions written by so-called experts, LSATMax only uses actual questions that have appeared on the LSAT. Your membership gives you access to up to 9,000 questions.
There are three LSATMax course packages available. All three contain the full LSATMax course catalog with over 100 hours of video from instructors who have all scored in the 99th percentile on the LSAT themselves. You'll also have opportunities to get personalized help from our instructors via real-time chat, message boards and scheduled office hours Q&A sessions. All students can also access their sample questions using LSATMax's digital LSAT simulator for an authentic experience that replicates and gets you ready for the real LSAT.
Course Packages Available:
All LSATMax packages contain the full course catalog and a subscription to LSAT Prep Plus which gets you access to every LSAT practice exam available from the LSAC. You can choose between 3 flexible packages that give you access for the length of time you need to study for the LSAT.
LSATMax 60: This package gives you 60-day access to the full LSATMax course. It is great for students who have a shorter amount of time to study before their exam or who only need to raise their score a few points.
LSATMax 180: This 180 day access package is designed to fit the needs of most students by giving access to the course for longer than the average time spent studying for the exam.
LSATMax 365: This package is the best value for those who have a longer time frame to study for the exam or need to raise their score as much as possible.
No matter which package you choose, TestMax offers 0% financing for up to a full year through Affirm. Remember, the earlier you begin preparing for the LSAT, the higher your scores will be.
Pros:
Get instant access to flexible packages and pricing
Guaranteed to boost your LSAT score or your money back
Interactive instruction with real LSAT experts
Digital LSAT simulator for 100% realistic test experience
---
The Princeton Review LSAT Prep 165+
https://www.princetonreview.com/grad/lsat-honors-course
The only online LSAT Prep course that claims to guarantee a specific score, the Princeton Review has a course called 165+ that promises a score of 165 or higher on your next LSAT test attempt after completing the course. This may seem hard to believe at first, and upon looking into it further, you will find that it only applies to students who have scored higher than 158 on a previous official LSAT test or on the first required practice test. While this can still be useful to improve your scores the second time around, it's nowhere near as impressive as it sounds.
Pros:
Over 80 hours of video instruction by LSAT experts
Online drills with explanations
Cons:
Misleading score guarantee
Very expensive
---

Kaplan Live Online LSAT Training
https://www.kaptest.com/lsat/courses/lsat-prep-live-online
Delivered over the course of eight live classes, the Kaplan Live Online LSAT Training also includes two live, proctored LSAT practice exams. While the Kaplan instructors have good reviews, this 32-hour course is more expensive than many alternatives offering 100+ hours of video training. Kaplan also allows students to purchase three additional hours of one-on-one training by upgrading to the Live Online PLUS plan. One drawback to the format of the Kaplan Live LSAT training is that it's not very flexible: you must attend classes during specific times, or attend a make-up session later.
Pros:
Access to 80+ real LSAT tests
Includes LSAT lesson books
Cons:
One of the most expensive online LSAT courses
Must attend live classes during scheduled times
Only 32 hours of video training included
---
Best In-Person LSAT Prep Courses in St. Petersburg
Stetson University LSAT Prep:
Address-Stetson University Law Center, 1700 N. Tampa Street, Tampa, FL 33602
Phone Number-(727) 562-7800
Link-https://www.stetson.edu/administration/continuing-education/test-prep/lsat.php
Why they are a good choice
Taking an LSAT prep course from a university you might be interested in certainly seems like a good idea to us! Not only that, but they have highly trained instructors who have spent years teaching the LSAT. This course is still expensive, but much less expensive than other in-person courses, and all of the materials are included in the cost. The Stetson University Law Center is just north of the North Franklin Street Historic District.
TestMasters:
Address-Wingate by Wyndham Tampa USF, 3751 East Fowler Avenue, Tampa, FL 33612
Phone Number: (800) 696-5728
Link-https://www.testmasters.net/Lsat-Prep-Class/Florida/Tampa/23640
Why they are a good choice
TestMasters offers an immersive experience with a curriculum created by the world record holder for most perfect scores on an LSAT, Robin Singh. Anyone hired as an instructor has scored in the 98th percentile or better on the LSAT and has a firm grasp of how to teach it. You'll receive 60 hours of classroom time, 100 hours of video instruction outside of the class, plus 20 practice exams to take whenever you would like. TestMasters in Tampa is held right across the street from the University of South Florida and just down the block from the Museum of Science and Industry.
The Best Law Schools Near St. Petersburg
Interested in going to the best law school near St. Petersburg? See the best law schools in Florida.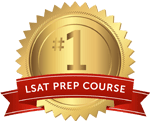 Get the #1-Rated LSAT Prep for free.
Try Risk Free
✓ No card required
✓ 1 minute setup