Are you considering a career in law? Then Toledo, Ohio is a great place to pursue your interests. This part of the country is home to some excellent law schools including the University of Toledo College of Law and the University of Michigan Law School. Not only are there some reputable law schools in this area, but you can also expect an impressive salary when you qualify as a lawyer. The average lawyer in Toledo earns between $80,000 and $107,000, so you can expect a lucrative position when you finally complete your studies.
Yet, if you're to enjoy the benefits that come along with this career path, you must find some of the best LSAT prep courses in Toledo, Ohio. All of the best law schools require the students that they select to attend their institutions to achieve a high score on the LSAT test. Heavy consideration is placed on the outcome of your exam, so rest assured that this isn't a test that you should take without the right preparation. Limits have been placed on how many times this exam can be taken in a single year and even over the course of your lifetime. Therefore, you're going to need to dedicate sufficient time and effort to learning the basics and getting a good grounding in the subjects that the test covers.
On the upside, there are lots of excellent resources which can be used to prepare for this all-important test. You can undertake LSAT preparation courses in and around the Toledo area either over the internet or in person. Both types of course can help you become familiar with the topics covered by the test, and both will show you helpful strategies and give you handy hints about how to excel when you take the examination.
Although there are a number of LSAT resources available throughout the Toledo area, you're going to need to make sure you've select the right class to maximize the possibility of success first time. It might not be as simple as you imagined to find a class that suits your needs. Reading reviews and checking results are essential if you're to find a course that ticks all your boxes, and this can be stressful and time-consuming, particularly if you work or are still a student and have limited available time on your hands.
Luckily, you can depend on us to ensure you've got the information necessary to make a well-informed choice about the right course for you. With more than 10 years of experience in LSAT preparation, you can have complete confidence in us to know what you need from either an in-person or online course in Toledo. Here, we've outlined the top options that you can pick from, so your search will be quick and easy.
Rest assured that we'll only recommend courses that have met our strict selection criteria. They need to feature:
Actual LSAT prep tests that include genuine questions taken from the tests over previous years
Video in-detail explanations to cover every question area in full detail
Pricing that is flexible enough to meet all budgeting needs
A support system that helps students when they need it most
Materials for use both in class and afterward
All of the courses that we recommend have a well-established record of assisting its students to achieve a higher LSAT score so they can gain entrance to their selected law school or university.
Online vs In-Person LSAT Classes
It's well-known amongst those in the educational sector that all students have their own preferred ways of learning, so when it comes to selecting an LSAT prep class, you'll need to choose one to suit the learning style which best meets your unique needs. If, for example, you prefer hands-on learning experiences, an in-person course may be right for you. Yet, that isn't the only consideration.
There are several things that may prevent your attendance at an in-person class. The schedules are quite restrictive and unable to accommodate all needs, particularly if you're fitting study in around work obligations or family commitments.
One further consideration is whether you'll actually be able to physically attend the class. Although attending an in-person course is the preferred option for some people, the reality is that many students will live a long way away from the nearest LSAT prep center. If your nearest center is many miles from your home, you may struggle to get there in time for your class, and if you lack your own transport, it may be impossible to attend entirely. Since you won't want to waste money paying for a course but then missing out on valuable teaching time, the best option for you could be an online course instead.
Online classes give you a lot of flexibility when it comes to your learning. You can choose the time and place to study to suit your schedule, and you can use a wide range of available preparation resources whenever best meets your needs. Since you won't have to physically go to an LSAT prep center, you will save time and effort in traveling. You'll also benefit from a much lower course price, since online learning is considerably cheaper than in-person courses. One further consideration is that today's LSAT paper is taken in a digital format rather than in the traditional pen and paper method. Online learning prepares you well for this type of examination.
That isn't to say that there aren't a few negatives to remote learning. For example, there will be no instructor on hand to answer your queries or resolve issues you're struggling with as soon as they arise. Yet, even this has been resolved by the best LSAT prep course providers. They have designed their courses to have support systems built into their design, so you will find your questions answered swiftly and efficiently by experts.
Still need more advice about whether an online or in-person course is right for you? Then click here and you can see a complete comparison.
| | |
| --- | --- |
| Pros of an Online Course | Pros of an In-Person Course |
| Your learning can easily be fit in around your existing commitments and obligations | All teaching is delivered in person by a tutor who is present to answer questions |
| You can use the resources and do the tests at a time that best meets your needs and in a place to suit you | You'll have the chance to socialize with other students and discuss issues face to face |
| You'll find the price much cheaper than an in-person course | |
| It's possible to customize your study to address the areas that you're struggling with the most | |
| The online teaching format is very similar to today's digital exam | |
The Best Online LSAT Prep Courses in Toledo

LSATMax LSAT Prep Course
Your secret weapon for getting accepted to the law school of your choice, the LSATMax online LSAT prep course from TestMax, is guaranteed to raise your scores. For a reasonable one-time fee, you'll get instant access to a huge arsenal of tools to help you prepare for the exam on your own time. With countless five-star reviews across TrustPilot, Google Play, and the Apple App Store, LSATMax is clearly the best online LSAT course available.
What makes LSATMax the best online prep course for any pre-law student looking to max out their LSAT scores? First, because it's available on both web and mobile, you will be able to access your course materials at any time. Next, unlike many online courses that use practice questions written by so-called experts, LSATMax only uses actual questions that have appeared on the LSAT. Your membership gives you access to up to 9,000 questions.
There are three LSATMax course packages available. All three contain the full LSATMax course catalog with over 100 hours of video from instructors who have all scored in the 99th percentile on the LSAT themselves. You'll also have opportunities to get personalized help from our instructors via real-time chat, message boards and scheduled office hours Q&A sessions. All students can also access their sample questions using LSATMax's digital LSAT simulator for an authentic experience that replicates and gets you ready for the real LSAT.
Course Packages Available:
All LSATMax packages contain the full course catalog and a subscription to LSAT Prep Plus which gets you access to every LSAT practice exam available from the LSAC. You can choose between 3 flexible packages that give you access for the length of time you need to study for the LSAT.
LSATMax 60: This package gives you 60-day access to the full LSATMax course. It is great for students who have a shorter amount of time to study before their exam or who only need to raise their score a few points.
LSATMax 180: This 180 day access package is designed to fit the needs of most students by giving access to the course for longer than the average time spent studying for the exam.
LSATMax 365: This package is the best value for those who have a longer time frame to study for the exam or need to raise their score as much as possible.
No matter which package you choose, TestMax offers 0% financing for up to a full year through Affirm. Remember, the earlier you begin preparing for the LSAT, the higher your scores will be.
Pros:
Get instant access to flexible packages and pricing
Guaranteed to boost your LSAT score or your money back
Interactive instruction with real LSAT experts
Digital LSAT simulator for 100% realistic test experience
---

Velocity LSAT Prep
Founded by two friends who met in college, Velocity LSAT Prep promises to help students "kick the LSAT in the face." Behind the irreverent style is plenty of substance with in-depth explanations of over 9,000 authentic LSAT questions from previous tests. There is also a series of videos available that explain a wide variety of theoretical concepts that will appear on the test. Each membership lasts eight months. There's a lot of quality material in Velocity's LSAT online prep course, but the pricing is somewhat confusing. This is in part because the practice questions must be purchased separately, so costs can get out of hand pretty quickly.
Pros:
Explanations for thousands of authentic LSAT questions
Cons:
Only accessible for 8 months
You must purchase the practice questions separately
---

TestMasters Online LSAT Prep Course
https://www.testmasters.net/online-lsat-course
The TestMasters Online LSAT Prep Course gives you a chance to watch live training courses for up to 100 days before your LSAT is administered. Available for a moderate price, this course is taught by Robin Singh who holds the record for the most perfect LSAT scores. TestMasters uses a large selection of real questions from previous LSAT exams in its curriculum. Rather than creating on-demand video lessons exclusively for the online course, the TestMasters Prep Course features recorded videos from previous live classes. While the information is good, this lack of interactivity makes you feel more like a fly on the wall of a prep course rather than an active participant.
Pros:
160+ hours of recorded classroom training
Uses real LSAT questions
Cons:
More expensive than most LSAT prep courses
Taught by an instructor who was a "natural" at the LSAT, so it can be hard to relate for those of us who need extra help
---
The Best In-Person LSAT Prep Courses in Toledo
When it comes to choosing the ideal in-person LSAT prep course for you in Toledo, OH or the surrounding area, you may want to select from one of these trusted providers:
TestMasters
Address: University of Michigan Ross School of Business, 701 Tappan Ave, Ann Arbor, MI 48109
Phone Number: 1-800-696-5728
https://www.testmasters.net/Lsat-Prep-Class/Michigan/Ann-Arbor/23663
When you choose TestMasters' in-person courses, you'll benefit from in-depth preparation for your test thanks to teaching from outstanding tutors with proven expertise and an LSAT score in the top 1%. The curriculum is excellent, too, having been designed by the most successful LSAT tester in history, Robin Singh. The course involves 60 hours of teaching time together with 20 practice tests. Since there are no in-person LSAT prep courses in Toledo, this is the closest option available. It's around an hour's drive from Toledo, so if you're able to travel that distance regularly this course could be a good choice for you.
Manhattan Elite Prep
Address: 3600 Plymouth Road, Ann Arbor, MI 48105
Phone Number: (734) 353-4172
https://www.manhattaneliteprep.com/lsat-ann-arbor-prep-course-class/
Manhattan Elite Prep offers both intensive and long-form courses in Ann Arbor to suit your needs. Both offer excellent LSAT preparation materials delivered by highly qualified and expert instructors. This course provider has a proven track record of ensuring its students gain entry to their chosen law schools by increasing their scores.
Kaplan Test Prep
Address: Ann Arbor Kaplan Center, 1214 S University, Ann Arbor, MI 48104
Phone Number: +1-800-KAP-TEST
https://www.kaptest.com/study/locations/lsat/toledo/oh/
Having been around since the 1930s, Kaplan Test Prep is one of the best known and longest established LSAT prep course providers. These courses ensure that their student achieve outstanding results, and attendees fees will be refunded should they fail in their aim of boosting their scores. Their lectures are complemented by a massive library of resources, including more practice tests than you could ever take and a huge number of on-demand instructional videos.
The Best Law Schools Near Toledo
Toledo is located close to several popular law schools. Here are five of the five best law schools in Ohio and the surrounding area that lie within easy reach of this city.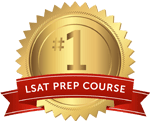 Get the #1-Rated LSAT Prep for free.
Try Risk Free
✓ No card required
✓ 1 minute setup