With its robust entertainment scene and endless list of indoor and outdoor attractions, Garland has come a long way since early settlers originally christened it Duck Creek. During spring and summer, the city experiences a lush flourishing of its signature "firewheel" wildflower, putting on a dazzling show until the weather cools in fall. Nevertheless, the regrettably high crime rate in Garland dulls the glow of its flowers. In Garland, one's chance of becoming a victim of either violent or property crime is 1 in 34. While there are certainly more dangerous communities in the country, this ratio still gives the city a crime rate that exceeds 87% of cities and towns in Texas. Garland relies on its dedicated workforce of lawyers ensure justice for those who have fallen foul of the law.
Lawyers in Garland earn an average base pay of $111,022 per year, which is 3% above the national average. That's a lofty sum, and an appropriate one given the demands of the job. Being a lawyer is notoriously challenging — while everyone would be happy to receive such a large salary, few are prepared or able enough to do the work of the law. It takes years of study to begin practicing law, and many more to master the craft of dealing with the complex sets of variables each case presents. In order to be successful, a lawyer must take their resolve with them to work every day. Of course, they must also bring a comprehensive knowledge of the law acquired by completing the academic labyrinth that is law school.
Before being admitted into law school, prospective law students must first take their LSAT, an all-important exam that law school admissions departments factor acutely when vetting applicants. If you're on the path to becoming a lawyer, it's important to enter the LSAT fully prepared for the challenges it might present. Many students seek to increase their chances of achieving a high score by enrolling in an LSAT prep course. A reputable online or in-person LSAT study program can provide students with invaluable materials and support from world class instructors. It's important to choose the right program, which is easier said than done given the volume of options to choose from. To save some time, we've put together this list of the best online and in-person LSAT prep courses in Garland. With over ten years of experience in the learning sector, we know what comprises a good prep course and only recommend those that contain the following:
Real LSAT questions and tests (Prep Tests) from previous years
Detailed video explanations of every question type and concept
Flexible pricing to accommodate any budget
Some sort of support system and materials to use during and after the class
Online vs In-Person LSAT Classes
Before choosing a prep program, it's important to determine whether an in-person course is necessary for you. While there are good options for in-person LSAT prep courses in Garland, the same quality of information can also be accessed online. No two students have identical learning patterns, so there's no single format that's right for everyone. If you prefer learning in a classroom setting, under the personal guidance of an instructor, an in-person course might be your best bet. You'll be able to have your questions answered instantly and thoroughly by the instructor, and you'll also have the opportunity to form study groups with fellow prospective law students. There's a valuable personal element to the classroom setting, but it comes at a cost. Students taking in-person prep courses have to displace themselves to the venue on a regular basis, which can clash with the busy schedules of those balancing considerable obligations outside of their course loads. Aside from the time commitment required, this format is also quite costly, especially when compared to the online alternative.
In contrast, online courses provide a host of advantages without the considerable drawbacks. This is the ideal format for independent learners looking to design their own personalized study plan. By choosing a good online LSAT prep class, you'll have access to a wealth of valuable resources available on-demand, so you can study from the comfort of your own home or favorite coffee shop. Despite the freedom of the format, it doesn't leave your important questions unanswered. While there might not be an instructor in the room with you, you'll still have access to an efficient support system through which a professional LSAT instructor will deliver detailed responses to your queries. Since online courses cost significantly less than the in-person format, they're a good fit for any student budget. Given how far the format has come today, it's hard not to recommend it for the average prospective law student.
If you'd like to read some additional input on the advantages of online learning, check out this article on the case against in-class LSAT prep courses.
| | |
| --- | --- |
| Pros of an Online Course | Pros of an In-Person Course |
| Total freedom to schedule your LSAT prep at your own pace | Instructors provide on-hand guidance to help keep you on the right path |
| Test materials and other valuable resources are available at any time | Opportunity to meet and interact with fellow prospective law students |
| Much less expensive than in-person courses | Classroom environment conducive to learning |
| Personalized study plan to help you tackle problem areas | |
| Simulates real LSAT which is taken digitally on a tablet | |
The Best Online LSAT Prep Courses in Garland

LSATMax LSAT Prep Course
Your secret weapon for getting accepted to the law school of your choice, the LSATMax online LSAT prep course from TestMax, is guaranteed to raise your scores. For a reasonable one-time fee, you'll get instant access to a huge arsenal of tools to help you prepare for the exam on your own time. With countless five-star reviews across TrustPilot, Google Play, and the Apple App Store, LSATMax is clearly the best online LSAT course available.
What makes LSATMax the best online prep course for any pre-law student looking to max out their LSAT scores? First, because it's available on both web and mobile, you will be able to access your course materials at any time. Next, unlike many online courses that use practice questions written by so-called experts, LSATMax only uses actual questions that have appeared on the LSAT. Your membership gives you access to up to 9,000 questions.
There are three LSATMax course packages available. All three contain the full LSATMax course catalog with over 100 hours of video from instructors who have all scored in the 99th percentile on the LSAT themselves. You'll also have opportunities to get personalized help from our instructors via real-time chat, message boards and scheduled office hours Q&A sessions. All students can also access their sample questions using LSATMax's digital LSAT simulator for an authentic experience that replicates and gets you ready for the real LSAT.
Course Packages Available:
All LSATMax packages contain the full course catalog and a subscription to LSAT Prep Plus which gets you access to every LSAT practice exam available from the LSAC. You can choose between 3 flexible packages that give you access for the length of time you need to study for the LSAT.
LSATMax 60: This package gives you 60-day access to the full LSATMax course. It is great for students who have a shorter amount of time to study before their exam or who only need to raise their score a few points.
LSATMax 180: This 180 day access package is designed to fit the needs of most students by giving access to the course for longer than the average time spent studying for the exam.
LSATMax 365: This package is the best value for those who have a longer time frame to study for the exam or need to raise their score as much as possible.
No matter which package you choose, TestMax offers 0% financing for up to a full year through Affirm. Remember, the earlier you begin preparing for the LSAT, the higher your scores will be.
Pros:
Get instant access to flexible packages and pricing
Guaranteed to boost your LSAT score or your money back
Interactive instruction with real LSAT experts
Digital LSAT simulator for 100% realistic test experience
---

Velocity LSAT Prep
Founded by two friends who met in college, Velocity LSAT Prep promises to help students "kick the LSAT in the face." Behind the irreverent style is plenty of substance with in-depth explanations of over 9,000 authentic LSAT questions from previous tests. There is also a series of videos available that explain a wide variety of theoretical concepts that will appear on the test. Each membership lasts eight months. There's a lot of quality material in Velocity's LSAT online prep course, but the pricing is somewhat confusing. This is in part because the practice questions must be purchased separately, so costs can get out of hand pretty quickly.
Pros:
Explanations for thousands of authentic LSAT questions
Cons:
Only accessible for 8 months
You must purchase the practice questions separately
---

Manhattan Prep
https://www.manhattanprep.com/
Like most of the online LSAT prep courses in this list, Manhattan Prep has instructors with very impressive credentials. With over 20 highly qualified instructors to help you prepare for your LSAT, Manhattan Prep is focused on in-person test prep, but their "LSAT Interact" self-guided prep course is a viable option for students looking to prepare for the test on their own time. With over 60 hours of video lessons included, you'll also get access to lots of practice tests. There is also an option to upgrade your membership to include 1-on-1 tutoring.
Pros:
60+ hours of LSAT training from qualified instructors
Cons:
Does not track your performance on practice tests
Course enrollment lasts 6 months, but can be extended for a fee
---
The Best In-Person LSAT Prep Courses in Garland
The Princeton Review
Address: The Princeton Review, 4701 West Park Blvd, Suite 215, Plano, TX 75093
Phone: 1-800-273-8439
Link: https://www.princetonreview.com/locations/us/texas/plano-tx
The Princeton Review is another major entity in the learning sector. They offer students a variety of different course options, so there's likely to be a good pick for your time frame and learning style. The Princeton Review directs their services to meet each student's needs and schedule. There are several classroom venues in the area, including The Princeton Review center in Plano. Visit their webpage for more details on pricing and course options.
Manhattan Elite Prep
Sheraton Dallas Hotel, 400 N Olive St, Dallas TX 75201
Phone (214) 922-8000
Link: https://www.manhattaneliteprep.com/lsat-dallas-prep-course-class/
Although you'll have to drive 30 minutes into the center of Dallas, Manhattan Elite Prep operate a fantastic course at the Sheraton Dallas Hotel that may suit your needs. You can do a Long, Intensive or Private Course depending on your needs and timescale. The Long course is 28 hours as is the Intensive course, but one takes place over two months and the other takes place over one week. As well as the contact time, you also get access to over 50 hours of class recordings, a digital library of resources and unlimited support over email, live chat and phone.
Kaplan, Inc.
Address: Courtyard Dallas Plano Parkway Hotel, 4901 West Plano Parkway, Plano, TX 75093
Phone: 1-800-527-8378
Link: https://www.kaptest.com/study/locations/lsat/garland/tx/
For students looking to prepare for their LSATs in-person, Kaplan offers their renowned prep course at the Courtyard Dallas Plano Parkway Hotel. Their program includes over 28 hours of live instruction wherein critical LSAT materials will be presented and dissected until each concept is fully committed to mind. Kaplan makes over 80 real past LSATs available to their students, which can prove an invaluable resource if the student fully applies his or herself to them. Being such an impactful contributor to the learning sector, students who study under Kaplan's renowned instructors are sure to be in good hands.
The Best Law Schools Near Garland
Trying to go to the best law school near Garland? See the best law schools in Texas.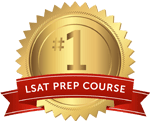 Get the #1-Rated LSAT Prep for free.
Try Risk Free
✓ No card required
✓ 1 minute setup