Are you interested in becoming an attorney? Then you will need to choose the right law school to give you the best possible start on your career. The area surrounding Winston-Salem, North Carolina has plenty of excellent educational institutions, including the Wake Forest University School of Law right in the city. As lawyers working in this part of North Carolina earn salaries of between $65,000 and $70,000 per annum, you can see easily why so many people are keen to study here.
But if you want to be offered a place at one of these popular law schools, you must first take the LSAT. Before you do that it's important to study for the test as much as possible, so finding the very best LSAT prep courses in Winston-Salem couldn't be more important.
The LSAT is incredibly important for would-be law students, and the score that you achieve is an essential part of whether or not you will be offered a place by your chosen law school. It's essential for you to do your best first time, since you'll only be permitted to take this test a handful of times in your life. So, you'll need to put in plenty of time, effort and energy into revising the areas of study that will be covered on the exam.
You'll find a multitude of useful resources to help you pass the LSAT, but you will have to take the time to learn which are worth spending money on. The best way to prepare for this test is to undertake an LSAT prep course, but not all LSAT preparation classes are created equal. You'll need to research all of the available options in depth before being able to decide which one is best for you.
Although the Winston-Salem area has many different LSAT prep course providers, it may be tricky to decide which one to opt for. Some are held in-person at an LSAT prep center while others are held online. You'll need to look at all of the available options and decide which ones meet your needs best.
Reviewing all of the available LSAT prep course providers to determine which one is best means spending a lot of time searching for information, testimonials and figures to show the results each one achieves for its students. However, this process can take a long time and it can be very stressful, especially if you have a job to hold down, studies to complete, or a family to deal with. That's why we've put together a list of the best providers in the area on your behalf.
We have over a decade of experience in LSAT preparation, so you can be completely confident that we know precisely what you're looking for in an LSAT prep course. We've thoroughly examined all of Winston-Salem's local class options and created a list of those with a proven track record of helping their students to get higher scores so they can get a place at the law school of their choice.
We apply a very strict selection criteria to each course so you can have peace of mind that each one will have the following features:
Genuine LSAT preparation tests that include authentic previous years' questions
Flexible prices
Video explanations fully covering all topic areas
Support systems in place to enable you to easily contact an expert
Materials and resources which can be accessed at any time
A well-established record of boosting students' scores
Online vs In-Person LSAT Classes
It's true that every student will learn in their own individual way, so this is a factor that needs to be considered if you're choosing between Winston-Salem's various LSAT prep courses. Most hands-on learners think that an in-person course is the best choice for them, and while this may be the case, there are lots of considerations to take into account before you make your final decision.
Firstly, you'll need to consider where the class is going to be held. If there isn't a convenient LSAT prep center close to where you live, attending class regularly could be extremely difficult, especially if you're relying on public transportation to get there. Even if you have your own car, it could take you much longer than you anticipated to get to class if you have to drive in rush hour traffic.
Also, flexibility could be a consideration to keep in mind. In-person teaching will always have a strict schedule of attendance that you'll need to adhere to. If you're trying to fit studying, family commitments and employment into your life as well as your LSAT class, you could find it extremely challenging to get to the in-person course. Since these classes are expensive, you'll want to know you're getting good value for money, and if you're unable to attend all the sessions, you'll probably find online learning a better option.
You'll find lots of advantages to online courses. First, you can tailor your approach to learning to fit your needs. You can study at a time and place to suit you, taking your classes and tests with your preferred mobile device or computer. There'll be no traveling to class, either, so you can save time and effort there. Also, as the courses are cheaper than in-person ones, you'll save money, too!
On top of that, online LSAT preparation courses have a similar learning format to the LSAT test itself. Today's LSATs are all taken digitally instead of on paper, so an online class will prepare you in the best possible way for the real test-taking experience.
While there are a couple of negatives that come with choosing online learning over in-person classes, most have been addressed by top course providers. For example, having no tutor onsite to answer queries has been resolved by offering students the chance to contact their instructor whenever they have an issue and get a helpful and rapid response.
If you're still struggling to decide between an online prep course and one held in-person, click here to find a comprehensive overview and comparison of both types of class.
| | |
| --- | --- |
| Pros of an Online Course | Pros of an In-Person Course |
| You will be able to fit the course requirements around your lifestyle and commitments | All of the teaching will be delivered by a tutor in person |
| You will be able to access and use the teaching materials and tests at a time and place that suits you | There will be other students to socialize with, talk to and learn from |
| Online learning will be more affordable | |
| Your learning experience can be tailored so your problem areas are addressed | |
| Digital teaching methods offer excellent practice for the digital test itself | |
The Best Online LSAT Prep Courses in Winston-Salem

LSATMax LSAT Prep Course
Your secret weapon for getting accepted to the law school of your choice, the LSATMax online LSAT prep course from TestMax, is guaranteed to raise your scores. For a reasonable one-time fee, you'll get instant access to a huge arsenal of tools to help you prepare for the exam on your own time. With countless five-star reviews across TrustPilot, Google Play, and the Apple App Store, LSATMax is clearly the best online LSAT course available.
What makes LSATMax the best online prep course for any pre-law student looking to max out their LSAT scores? First, because it's available on both web and mobile, you will be able to access your course materials at any time. Next, unlike many online courses that use practice questions written by so-called experts, LSATMax only uses actual questions that have appeared on the LSAT. Your membership gives you access to up to 9,000 questions.
There are three LSATMax course packages available. All three contain the full LSATMax course catalog with over 100 hours of video from instructors who have all scored in the 99th percentile on the LSAT themselves. You'll also have opportunities to get personalized help from our instructors via real-time chat, message boards and scheduled office hours Q&A sessions. All students can also access their sample questions using LSATMax's digital LSAT simulator for an authentic experience that replicates and gets you ready for the real LSAT.
Course Packages Available:
All LSATMax packages contain the full course catalog and a subscription to LSAT Prep Plus which gets you access to every LSAT practice exam available from the LSAC. You can choose between 3 flexible packages that give you access for the length of time you need to study for the LSAT.
LSATMax 60: This package gives you 60-day access to the full LSATMax course. It is great for students who have a shorter amount of time to study before their exam or who only need to raise their score a few points.
LSATMax 180: This 180 day access package is designed to fit the needs of most students by giving access to the course for longer than the average time spent studying for the exam.
LSATMax 365: This package is the best value for those who have a longer time frame to study for the exam or need to raise their score as much as possible.
No matter which package you choose, TestMax offers 0% financing for up to a full year through Affirm. Remember, the earlier you begin preparing for the LSAT, the higher your scores will be.
Pros:
Get instant access to flexible packages and pricing
Guaranteed to boost your LSAT score or your money back
Interactive instruction with real LSAT experts
Digital LSAT simulator for 100% realistic test experience
---

Law School Admission Council Official LSAT Prep
https://www.lsac.org/lsat/prep
The Law School Admission Council (LSAC) is the organization that administers the actual LSAT, so their official prep course is definitely worth looking at. While this is one of the least expensive LSAT prep products available, there are also some large omissions. First, the LSAC only uses practice tests for their online platform, not authentic LSAT questions from past tests. Second, while access to the real test interface is a nice touch, there is little actual instruction in this package. Due to the low price and these missing pieces, this service is best used as a supplement to your study rather than your primary prep course.
Pros:
Uses the real LSAT test interface
Low price
Cons:
Just the practice tests, so no instruction is included
Practice questions aren't taken from real LSATs
---

Manhattan Prep
https://www.manhattanprep.com/
Like most of the online LSAT prep courses in this list, Manhattan Prep has instructors with very impressive credentials. With over 20 highly qualified instructors to help you prepare for your LSAT, Manhattan Prep is focused on in-person test prep, but their "LSAT Interact" self-guided prep course is a viable option for students looking to prepare for the test on their own time. With over 60 hours of video lessons included, you'll also get access to lots of practice tests. There is also an option to upgrade your membership to include 1-on-1 tutoring.
Pros:
60+ hours of LSAT training from qualified instructors
Cons:
Does not track your performance on practice tests
Course enrollment lasts 6 months, but can be extended for a fee
---
The Best In-Person LSAT Prep Courses in Winston-Salem
Are you ready to choose an in-person LSAT course in Winston-Salem or the surrounding area? There are three excellent options:
Get Prepped
Address: Wake Forest University
1834 Wake Forest Road
Winston-Salem, NC, 27109
Phone Number: 1-800-321-7214
https://www.getprepped.com/winstonsalem-lsat-prep-lsat-tutor/
Get Prepped, a smaller LSAT prep course provider, hosts the only in-person LSAT prep course within the city of Winston-Salem. It takes place on Wake Forest campus, and their small class sizes and highly-trained instructors make the course an incredibly attractive option. They don't have as many supplementary resources or practice tests as their competition, but their classes are affordable and effective.
Manhattan Review
Address: Charlotte Teaching Center at the Hilton
222 East Third Street
Charlotte, NC 28202
Phone Number: +1 800-246-4600
https://www.manhattanreview.com/charlotte-lsat-prep-courses/
As one of the top LSAT preparation course providers, Manhattan Review has been in this industry for 15 years and has earned a solid reputation for excellent provision for its students. Its programs are run by excellent tutors who all achieved outstanding LSAT scores themselves. For this reason, students who have taken a Manhattan Review LSAT prep course are highly in demand by North Carolina law schools due to the high scores they achieve. The course is held in Charlotte, which is around 1 hour and 15 minutes away from Winston-Salem, so bear this in mind when you're choosing the right course for you.
TestMasters
Address: University of North Carolina, 160 Ridge Rd, Chapel Hill, NC 27514, United States
Phone Number: 1-800-696-5728
https://www.testmasters.net/Lsat-Prep-Class/North-Carolina/Chapel-Hill/23647
As you'd expect from one of the longest-established LSAT prep course providers, TestMasters offers its students an outstanding class experience with in-person teaching by highly experienced instructors who aced the LSAT themselves. With 60 hours of classroom teaching, 100 hours of online teaching and 20 practice exams to take online, TestMasters even offers students their fee back if their score doesn't improve. This class is held in Chapel Hill, which is around a 1 hour and 15 minute drive away from Winston-Salem, so keep this in mind when you make your decision.
The Best Law Schools Near Winston-Salem
You'll find many popular, respected law schools near Winston-Salem, and here are some of the best law schools in North Carolina.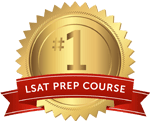 Get the #1-Rated LSAT Prep for free.
Try Risk Free
✓ No card required
✓ 1 minute setup