Fremont is a city that is best known for its proximity to cutting edge technology. Of the East Bay cities in the San Francisco area, this young city (officially incorporated in 1956) is the closest to what is recognized as Silicon Valley. A historical landmark for the tech industry, this is the city that the first Mac computer by Apple was created in. The production of Macs would continue in Fremont until 1993.
Interestingly, Fremont wasn't very well populated until the late 80's, when the tech boom really began. The population of Fremont has been rapidly growing, mirroring the growth of the tech industry. As more business interest enters the Bay area, so to do people enter Fremont. This makes it an ideal spot for a young professional to begin their career. With so much still in the air when it comes to law and the internet, it is also a great city for aspiring law professionals to be in.
Though Fremont is in the tech capital of the world, it is also full of natural beauty for when it's time to unplug. Those who live here take advantage of many of the parks that are available to the public for sightseeing, exercising or just relaxing. Fans of museums will be interested in the Washington Township Museum of Local History and the Niles Essanay Silent Film Museum. Because of the high demand to live in an area Fremont, it doesn't come cheap, though it is certainly affordable for a lawyer—lawyers in Fremont make roughly $120,000 per year.
Fremont is also in proximity to some well-regarded institutions of higher learning. Those looking to study law will surely have Northern California on their radar, as it is home to two Tier 1 law schools, plus a host of others with respectable national rankings. Those with the highest aspirations will shoot for acceptance into either Stanford or the University of California – Berkeley Law School. These are both top 10 law schools, and to gain acceptance to either, your prior academic history needs to be nearly flawless, as does your performance on the law school admission test, known as the LSAT.
Considering the difficulty of the LSAT, this is a tall task, but with the proper preparation it can be achieved. To give you an idea of how you need to perform on the LSAT to get into either of these schools, a perfect score is 180, and the average score of those accepted into both of these schools is around 170 every year. As mentioned, there are other well-reputed schools in the area. UC Davis is ranked in the top 50 for law schools, and both Santa Clara University and the University of San Francisco have very respectable programs.
The best way to make sure you are fully prepared for the daunting task of taking the LSAT is to sign up for an LSAT prep course. The idea of finding a prep course might be an extra bit of unwanted stress in itself. When choosing the right LSAT prep course for you, there are a lot of factors to consider. With the number of options available to you, knowing where to start looking can be a task in itself.
In this article, you will learn what to consider and where to look. Using the information provided, you should be able to more confidently and easily make a decision as to the best LSAT prep course for your needs. Before we go further into details, there are a few aspects of an LSAT prep course that we think should be requirements. Those are:
Actual LSAT questions from previous years.
Detailed video/in-person explanations of the types of questions you'll receive.
A sliding scale for pricing.
A support system to help you with your prep even when you are not in class.
Online vs In-Person LSAT Prep Courses
When deciding on an LSAT Prep course, what should you consider first? A great starting step, and one of the most important considerations, is where you will want to take your LSAT prep. Considering the amount of time that will go into your studies, you want to make sure you will be able to do your work consistently, and in the most comfortable environment for you.
Regarding location, there are two options: online or in-person. In past years, in-person LSAT prep courses have been considered the best way to go about LSAT prep, but with modern technology, online courses offer the same amount of resources and support. Why choose one over the other? Let's take a look.
Those who prefer the traditional setting of a classroom might want to go the route of in-person courses. In this setting, you will be placed with a roomful of other students, giving you a built-in support system right from the start. You won't have to worry about being lost in the shuffle, though, as class sizes are kept small. In-person courses will also place you with an instructor who has plenty of knowledge regarding the LSAT. Different courses have different reasons for hiring who they do, and will generally spell it out on the course description. These courses typically run for about two months and meet once or twice a week during that time. Extra support is commonly offered in the form of on-demand video lessons.
There are downsides to in-person courses, though. Those who opt for the in-person option will want to make sure they are fully committed to going to them before signing up, as the scheduling is rigid and the price is steep.
Those who prefer flexibility will find online courses to their liking. These courses are most commonly taught via video lessons. Because of this, these courses can be done whenever and wherever. For those with already very busy schedules, this is ideal. It is also great for those who wish to learn at their pace. You'll never have to worry about getting ahead or falling behind the class. If you run into a problem, there is generally support offered via email.
With online courses, you won't have the same access to an instructor or a room full of peers, but you will have the same amount of resources when it comes to the lessons offered. The amount of flexibility is invaluable, and the price of these courses is a fraction of what you pay for in-person courses. With all of this considered, the case for in-person courses becomes harder to make with each passing year.
Whether you take in-person or online LSAT prep courses, you will want to make sure that your course offers practice exams. Practice exams are the best way to see where you stand prior to your actual test date. They also give you an accurate feel for the LSAT, as they are typically actual LSATs from previous years. Different courses allow different access to these practice exams. Some administer them at certain points during a course, while others will give you access to a whole bunch of them to take whenever you would like.
Pros of an In-Person Course:
In-person resources such as teachers, books, and peers.
A structured system that goes at a specific pace, allowing you to focus on one thing at a time.
Take practice tests in a realistic environment.
Pros of an Online Course:
Make your own schedule.
An expansive list of readily available resources.
Less expensive than In-Person.
Personalized problem-solving.
Take as many practice tests as you want.
The Best Online Prep Course in Fremont

LSATMax LSAT Prep Course
Your secret weapon for getting accepted to the law school of your choice, the LSATMax online LSAT prep course from TestMax, is guaranteed to raise your scores. For a reasonable one-time fee, you'll get instant access to a huge arsenal of tools to help you prepare for the exam on your own time. With countless five-star reviews across TrustPilot, Google Play, and the Apple App Store, LSATMax is clearly the best online LSAT course available.
What makes LSATMax the best online prep course for any pre-law student looking to max out their LSAT scores? First, because it's available on both web and mobile, you will be able to access your course materials at any time. Next, unlike many online courses that use practice questions written by so-called experts, LSATMax only uses actual questions that have appeared on the LSAT. Your membership gives you access to up to 9,000 questions.
There are three LSATMax course packages available. All three contain the full LSATMax course catalog with over 100 hours of video from instructors who have all scored in the 99th percentile on the LSAT themselves. You'll also have opportunities to get personalized help from our instructors via real-time chat, message boards and scheduled office hours Q&A sessions. All students can also access their sample questions using LSATMax's digital LSAT simulator for an authentic experience that replicates and gets you ready for the real LSAT.
Course Packages Available:
All LSATMax packages contain the full course catalog and a subscription to LSAT Prep Plus which gets you access to every LSAT practice exam available from the LSAC. You can choose between 3 flexible packages that give you access for the length of time you need to study for the LSAT.
LSATMax 60: This package gives you 60-day access to the full LSATMax course. It is great for students who have a shorter amount of time to study before their exam or who only need to raise their score a few points.
LSATMax 180: This 180 day access package is designed to fit the needs of most students by giving access to the course for longer than the average time spent studying for the exam.
LSATMax 365: This package is the best value for those who have a longer time frame to study for the exam or need to raise their score as much as possible.
No matter which package you choose, TestMax offers 0% financing for up to a full year through Affirm. Remember, the earlier you begin preparing for the LSAT, the higher your scores will be.
Pros:
Get instant access to flexible packages and pricing
Guaranteed to boost your LSAT score or your money back
Interactive instruction with real LSAT experts
Digital LSAT simulator for 100% realistic test experience
---

Law School Admission Council Official LSAT Prep
https://www.lsac.org/lsat/prep
The Law School Admission Council (LSAC) is the organization that administers the actual LSAT, so their official prep course is definitely worth looking at. While this is one of the least expensive LSAT prep products available, there are also some large omissions. First, the LSAC only uses practice tests for their online platform, not authentic LSAT questions from past tests. Second, while access to the real test interface is a nice touch, there is little actual instruction in this package. Due to the low price and these missing pieces, this service is best used as a supplement to your study rather than your primary prep course.
Pros:
Uses the real LSAT test interface
Low price
Cons:
Just the practice tests, so no instruction is included
Practice questions aren't taken from real LSATs
---
The Princeton Review LSAT Prep 165+
https://www.princetonreview.com/grad/lsat-honors-course
The only online LSAT Prep course that claims to guarantee a specific score, the Princeton Review has a course called 165+ that promises a score of 165 or higher on your next LSAT test attempt after completing the course. This may seem hard to believe at first, and upon looking into it further, you will find that it only applies to students who have scored higher than 158 on a previous official LSAT test or on the first required practice test. While this can still be useful to improve your scores the second time around, it's nowhere near as impressive as it sounds.
Pros:
Over 80 hours of video instruction by LSAT experts
Online drills with explanations
Cons:
Misleading score guarantee
Very expensive
---
The Best In-Person Prep Course in Fremont
TestMasters:
Address-Four Points by Sheraton San Jose Airport, 1471 North 4th Street, San Jose, CA 95112
Phone Number-(408) 452-0200
Link-https://www.testmasters.net/Lsat-Prep-Courses/california-fremont
Why they are a good choice
TestMasters goes out of their way to give you everything you need and then more in regards to LSAT prep. You'll get 60 hours of classroom time that is supplemented with 100 hours of video lessons to be completed away from the classroom. All of the instructors for TestMasters have scored in the 98th percentile or better on the LSAT, and the curriculum was designed by the world record holder for most perfect scores on the LSAT, Robin Singh. TestMasters courses in San Jose are held just north of Hyde Park.
Manhattan Review:
Address-Manhattan GMAT GRE LSAT Prep, San Jose Teaching Center at the Hilton, 300 Almaden Boulevard, San Jose, CA 95110
Phone Number-(408) 624-1241
Link-https://www.manhattanreview.com/san-jose-lsat-prep-courses/
Why they are a good choice
Manhattan Review has a reputation built on the success of former students. They are able to claim students that have gained acceptance into some of the best law schools in the country, and now work in some of the top law firms. By making connections with local universities and businesses, Manhattan Review is able to give their students a leg up during the application process, both academically and professionally. Manhattan Review in San Jose is located in the heart of downtown next to the Children's Discovery Museum.
Manhattan Elite Prep:
Address-Dr. King Library, S 4th St. & E. San Fernando St., San Jose, CA 95112
Phone Number-(408) 850-0966
Link-https://www.manhattaneliteprep.com/lsat-san-jose-prep-course-class/
Why they are a good choice
Manhattan Elite Prep was designed with the working professional in mind. They know that with a full schedule, it can be hard to find time for studies, so they have designed a course that teaches the LSAT as quickly as possible. Because of the difficulty of this endeavor, they hire only the most qualified instructors. Those looking for extra study materials won't be left out, though—in addition to the lectures, students will have access to over 50 hours of on-demand recorded classes. Manhattan Elite Prep in San Jose is located in the Dr. King Library at San Jose State University.
The Best Law Schools Near Fremont
Interested in going to the best law school near Fremont? See the best law schools in California.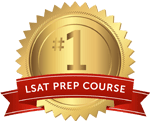 Get the #1-Rated LSAT Prep for free.
Try Risk Free
✓ No card required
✓ 1 minute setup