When you're considering a career as an attorney, you'll need to choose a law school that can give you the best start, and you need look no further than some of the top institutions around Laredo, Texas. Though there aren't any law schools in this border town, St. Mary's University School of Law is nearby, while the University of Texas School of Law is also within easy reach. Since attorneys here can expect to earn around $85,000 a year, it's no wonder that this is such a great place to study law.
However, if you're to gain entrance to the law school of your choice, you'll need to take the LSAT test, and that means finding the best LSAT prep courses in Laredo that can help you prepare for the big exam.
Anybody who is thinking of embarking on a legal career will be aware that the LSAT holds incredible importance for would-be law students. Top law schools nationwide only take students who have achieved the highest scores, so you'll need to ensure that you do your very best. Since you're limited to only taking this exam a certain number of times in your lifetime, it couldn't be more essential to dedicate sufficient time, effort and energy to revising the necessary areas of study before you take the test.
You'll find plenty of different resources that promise to help you pass the LSAT with flying colors, but you'll still need to take the time to find out which ones are worth your money and effort. A good way to prepare for the test is to attend an LSAT preparation course, but you'll find that not all of them offer equally good learning opportunities. This is why you have to research all your options fully before you decide on the right one for you.
There are lots of LSAT prep course options in the Laredo area for you to choose from. Some are online, while others are classes that are held in-person. Each has its own pros and cons, so you may find it more difficult to decide on the best one for you than you ever imagined. Many people spend considerable reviewing the various providers to find testimonials and figures to outline the results they're able to achieve. However, this is a time-consuming process, and if you have a busy life with family commitments, a job or ongoing studies, dedicating enough time and resources to extensive research like this may be impossible.
That's why we've created a list of the most reliable LSAT prep course providers in the Laredo area. You won't need to waste time checking out the different options that are available. Since we've been in this industry for over 10 years, you can fully depend on us to understand exactly what the best LSAT prep courses look like. We've looked at all of the options in this local area and listed the top classes with a proven record of boosting students' scores so they can gain entrance to their chosen law school.
We have rigorous selection criteria that we apply to all the courses we review, and only those that fit the bill on all counts will be recommended to you. That means you can choose any of our suggested options with complete confidence and peace of mind. Every course that we suggest features:
Real preparation tests for the LSAT exam with authentic questions asked on previous tests
Video explanations that cover every question area in depth
Flexible prices that suit all budgets
An efficient system of support to enable students to contact their instructor with ease
Materials and resources accessible at any time
Online vs In-Person LSAT Classes
Every student has their own way of learning, so when you're choosing between the different LSAT prep courses in the Laredo area, one consideration is the teaching method that is being used and whether it's likely to work well for you. While most people who like to learn in a hands-on environment will probably immediately consider taking an in-person class, there's a lot more to consider before you make your decision.
A major factor to bear in mind is the location of the in-person class. If you don't have an LSAT prep center in your local area, attending class regularly could be very difficult, especially if you're relying on public transport. Even if you drive, you may find that it takes significantly longer than you imagined to get to class if you have to wait in rush hour traffic or struggle to find a parking spot.
Another consideration is how flexible you need your learning to be. An in-person course will expect regular attendance on a strict schedule. If you're juggling family commitments, a job or studies, you could find this very challenging to accommodate. Since an in-person class will be expensive, you'll need to make certain you're getting good value for money from your chosen class. If you can't be certain you will be able to attend every session, you will probably benefit more from an online course.
You'll find that there are numerous benefits to learning online. Firstly, you'll be able to take a totally flexible approach to learning. You can choose a time and place that best suits your schedule to take the classes and practice tests. You also won't need to travel anywhere for your course, so you can save time and hassle. Even the cost of the course is lower, so you can save money. And, as the online method of study is already digital, you'll be well-prepared for today's LSAT test that is taken in digital format.
While it's true that there are a couple of disadvantages of taking an online course instead of an in-person one, these have mostly been addressed by the best LSAT prep course providers. For example, systems have been built in to ensure that students can get expert support whenever they need it, even though there is no in-person tutor.
Do you still need more help to decide between online and in-person LSAT prep courses? Then click here to an overview and comparison of each option.
| | |
| --- | --- |
| Pros of an Online Course | Pros of an In-Person Course |
| You'll find it simple to fit your studying in around your existing commitments | Your teaching will be delivered by an instructor in person |
| The course materials can be used at a time to suit you and via the device of your choice | There will be other students to meet and talk to |
| An online class will be cheaper | |
| You'll find it easy to tailor your learning around the areas that you struggle with the most | |
| You'll benefit from a digital style of teaching that is very similar to the style of the LSAT test itself | |
The Best Online LSAT Prep Courses in Laredo

LSATMax LSAT Prep Course
Your secret weapon for getting accepted to the law school of your choice, the LSATMax online LSAT prep course from TestMax, is guaranteed to raise your scores. For a reasonable one-time fee, you'll get instant access to a huge arsenal of tools to help you prepare for the exam on your own time. With countless five-star reviews across TrustPilot, Google Play, and the Apple App Store, LSATMax is clearly the best online LSAT course available.
What makes LSATMax the best online prep course for any pre-law student looking to max out their LSAT scores? First, because it's available on both web and mobile, you will be able to access your course materials at any time. Next, unlike many online courses that use practice questions written by so-called experts, LSATMax only uses actual questions that have appeared on the LSAT. Your membership gives you access to up to 9,000 questions.
There are three LSATMax course packages available. All three contain the full LSATMax course catalog with over 100 hours of video from instructors who have all scored in the 99th percentile on the LSAT themselves. You'll also have opportunities to get personalized help from our instructors via real-time chat, message boards and scheduled office hours Q&A sessions. All students can also access their sample questions using LSATMax's digital LSAT simulator for an authentic experience that replicates and gets you ready for the real LSAT.
Course Packages Available:
All LSATMax packages contain the full course catalog and a subscription to LSAT Prep Plus which gets you access to every LSAT practice exam available from the LSAC. You can choose between 3 flexible packages that give you access for the length of time you need to study for the LSAT.
LSATMax 60: This package gives you 60-day access to the full LSATMax course. It is great for students who have a shorter amount of time to study before their exam or who only need to raise their score a few points.
LSATMax 180: This 180 day access package is designed to fit the needs of most students by giving access to the course for longer than the average time spent studying for the exam.
LSATMax 365: This package is the best value for those who have a longer time frame to study for the exam or need to raise their score as much as possible.
No matter which package you choose, TestMax offers 0% financing for up to a full year through Affirm. Remember, the earlier you begin preparing for the LSAT, the higher your scores will be.
Pros:
Get instant access to flexible packages and pricing
Guaranteed to boost your LSAT score or your money back
Interactive instruction with real LSAT experts
Digital LSAT simulator for 100% realistic test experience
---

TestMasters Online LSAT Prep Course
https://www.testmasters.net/online-lsat-course
The TestMasters Online LSAT Prep Course gives you a chance to watch live training courses for up to 100 days before your LSAT is administered. Available for a moderate price, this course is taught by Robin Singh who holds the record for the most perfect LSAT scores. TestMasters uses a large selection of real questions from previous LSAT exams in its curriculum. Rather than creating on-demand video lessons exclusively for the online course, the TestMasters Prep Course features recorded videos from previous live classes. While the information is good, this lack of interactivity makes you feel more like a fly on the wall of a prep course rather than an active participant.
Pros:
160+ hours of recorded classroom training
Uses real LSAT questions
Cons:
More expensive than most LSAT prep courses
Taught by an instructor who was a "natural" at the LSAT, so it can be hard to relate for those of us who need extra help
---

Law School Admission Council Official LSAT Prep
https://www.lsac.org/lsat/prep
The Law School Admission Council (LSAC) is the organization that administers the actual LSAT, so their official prep course is definitely worth looking at. While this is one of the least expensive LSAT prep products available, there are also some large omissions. First, the LSAC only uses practice tests for their online platform, not authentic LSAT questions from past tests. Second, while access to the real test interface is a nice touch, there is little actual instruction in this package. Due to the low price and these missing pieces, this service is best used as a supplement to your study rather than your primary prep course.
Pros:
Uses the real LSAT test interface
Low price
Cons:
Just the practice tests, so no instruction is included
Practice questions aren't taken from real LSATs
---
The Best In-Person LSAT Prep Courses in Laredo
Are you ready to choose an in-person LSAT class in Laredo or the surrounding area? Then check out one of these options.
Manhattan Review
Address: San Antonio Teaching Center at the Sheraton
205 East Houston Street
San Antonio, TX 78205
Phone Number: +1 800-246-4600
https://www.manhattanreview.com/san-antonio-lsat-prep-courses/
Manhattan Review is an LSAT prep course provider that has been around for more than fifteen years with a strong reputation for offering excellent service to its students. Their program is taking by professional tutors who have themselves achieved excellent LSAT scores, and this means that those who have attended Manhattan Review's LSAT prep courses will always be highly in demand among the best local law schools. Unfortunately, there are no in-person LSAT prep courses in Laredo. The closest options, including this course, are held in San Antonio, which is around a 2 and a half hour drive from Laredo, so bear this in mind when making your decision.
ScorePerfect
Address: Wyndham Garden San Antonio
6809 TX-1604 Loop
San Antonio, TX 78249
Phone Number: 1-800-259-6211
https://www.scoreperfect.net/Lsat-Prep-Courses/texas-san-antonio
ScorePerfect is a well-established LSAT prep course provider, offering an in-person teaching experience which ensures every student can access all the learning and information they need so that they can ace this important test. With sixty in-class teaching hours, a hundred hours of online lessons and twenty digital practice exams, ScorePerfect guarantees course attendees their money back if their score fails to increase. This course is held in San Antonio, a long drive from Laredo, so you'll need to remember that when choosing a course.
Kaplan Test Prep
Address: Best Western Fiesta Inn
13535 IH-10 W
San Antonio, TX 78249
Phone Number: +1-800-KAP-TEST
https://www.kaptest.com/study/locations/lsat/san-antonio/tx/
The Kaplan Test Prep company has been in existence since the 1930s, so it knows precisely what needs to go into producing an excellent in-person LSAT preparation course. So much so that they offer a money back guarantee for all students who fail to improve their test score after attending. Bear in mind that this course is held in San Antonio, so you'll need to dedicate quite a bit of driving time if you choose to attend it.
The Best Law Schools Near Laredo
You'll find many good law schools local to Laredo, so here are some of the best law schools in Texas.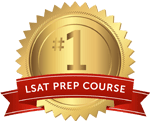 Get the #1-Rated LSAT Prep for free.
Try Risk Free
✓ No card required
✓ 1 minute setup